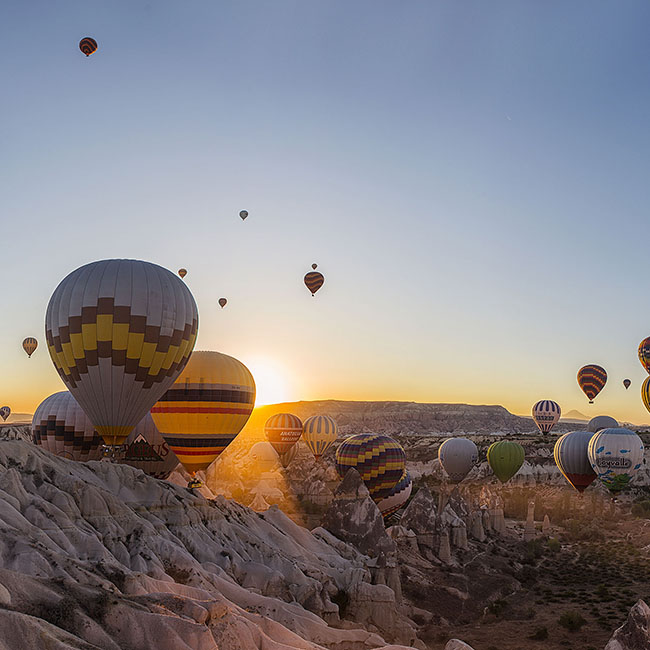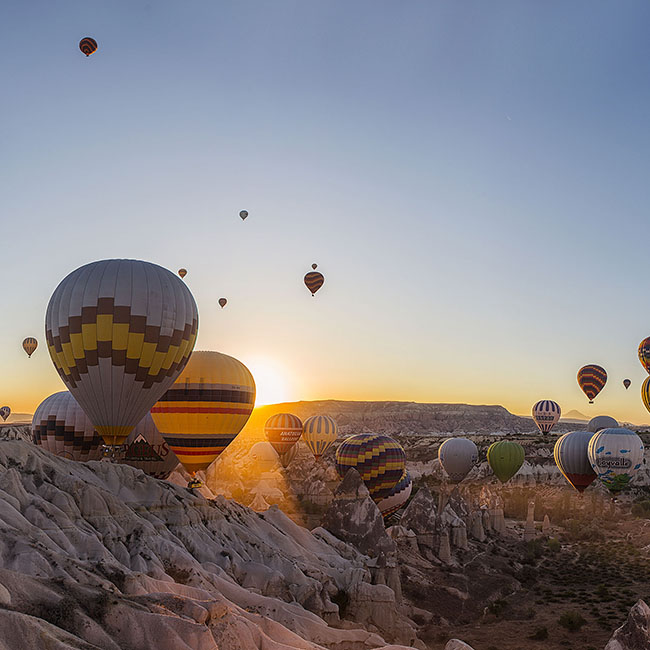 Up, Up and Away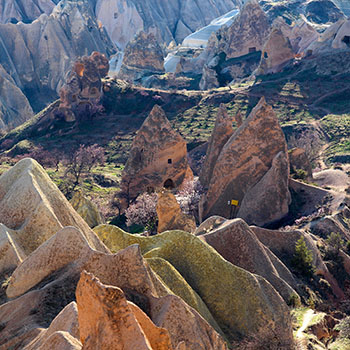 Among the ways of exploring Turkey's famed Cappadocia region is by hot-air balloon, which give visitors lofty and dramatic views of Cappadocia's volcanic terrain, frequently described as moonscape- like. Those keen on the up-up-and-away routine can head skyward in a balloon at sunrise. Flights of an hour or more are available, and passengers may have breakfast on board, followed by a  hampagne toast after they're back on terra firma. Cappadocia itself has been described as a "wonderland of unique geographic formations sprinkled with green vineyards and fruit orchards." Its features include the Goreme Open Air Museum, with that volcanic valley home to elaborately painted churches literally hewn from
stone. Bordering valleys and villages are home to people who carved their dwellings from rock. Also of note, the famed Silk Road worked its way through the region long ago and visitors today can see stops built along the route to host wealthy traders. Visitors who prefer to stay closer to the ground can explore
the diverse region on marked hiking trails or by horseback. For details on how to get sky-high views of Turkey's lunar-like Cappadocia landscape, visit www.turkeytourism.ca.
Story by IAN STALKER