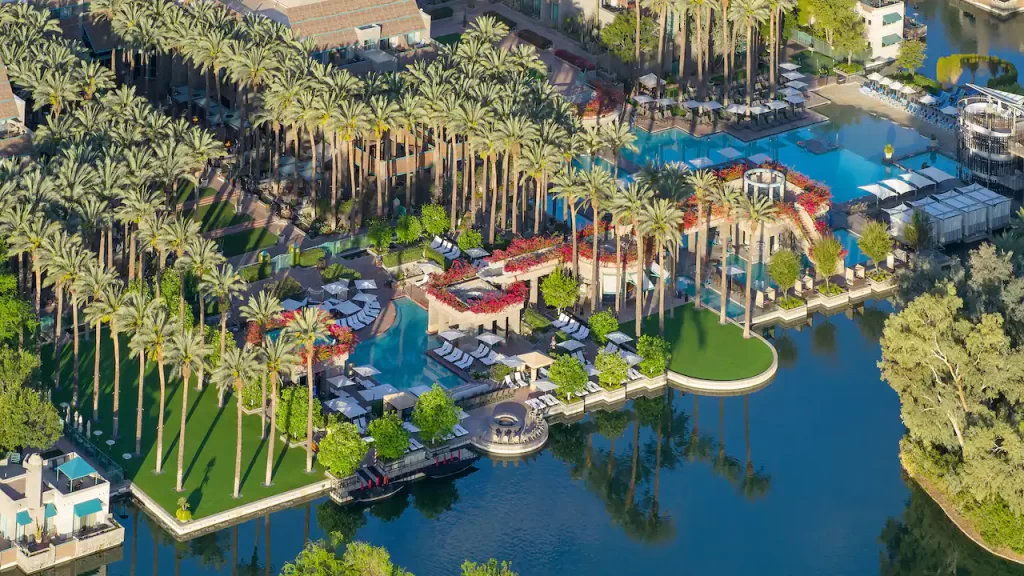 Hyatt Hotels Corporation is rebranding the Hyatt Regency Scottsdale Resort & Spa at Gainey Ranch to Grand Hyatt Scottsdale Resort & Spa in late 2024, which will mark the first Grand Hyatt hotel in Arizona.
The hotel's ownership group, Xenia Hotels and Resorts, plans to invest approximately $110 million to fully transform the property into a Grand Hyatt hotel, creating a bold, vibrant and elevated experience for guests.
The resort will undergo extensive renovations and enhancements of its guest rooms, pools, food and beverage outlets, well-known Spa Avania and fitness centre and key public areas and amenities, including the expansion of the hotel's indoor and outdoor meeting and event spaces.
Renovations starting this summer
Renovation of Hyatt Regency Scottsdale Resort & Spa at Gainey Ranch is expected to begin in early summer 2023 in a phased approach with an anticipated completion in late 2024. The hotel will remain in operation during the renovation process – minimizing impact to the guest experience as much as possible.
Grand Hyatt Scottsdale Resort & Spa will offer guests unparalleled service and spectacular experiences surrounded by the majestic McDowell Mountains, celebrating the best of what the destination has to offer. 
About the resort
The 27-acre resort is situated in the heart of one of Scottsdale's most prestigious areas, offering one of the most exciting 2.5-acre water playgrounds in Arizona and top-rated golf courses in the southwest with an array of activities to enjoy and experience.
The property recently completed enhancements to the grand entryway, which now features a one-of-a-kind sculptural installation, designed and created by artist and architect Paolo Soleri. Additionally, guests can enjoy the beauty of the Sonoran landscape at the new Desert Garden event venue, available for weddings, meetings and social activities.
To learn more about the Grand Hyatt brand, please visit grandhyatt.com. For more information, please visit hyattregencyscottsdale.com.