Despite recent changes towards international travel rules, domestic travel remains one of the most popular avenues for Canadians who are looking for an escape. According to the 2021 National Travel Survey by Statistics Canada, in the second quarter of 2021, virtually all (99.1%) of trips were domestic. With domestic travel still very much a safe and viable option, camping has become more popular than ever, with nearly one third of all domestic trips (31.8%) dedicated to exploring Canada's big backyard.
As such, the demand for luxurious glamping (a portmanteau of "glamorous" and "camping") facilities has also increased. Unlike a traditional campsite, which more often than not requires campers to bring their own tent and supplies, glamping takes an elevated approach to sleeping in the great outdoors, with cosy yurt-like structures that provide guests with everything from supplied feather duvets to meals prepared by an on-site chef. With warmer weather just around the corner, glamping will be more popular than ever. Explore the great outdoors in comfort and style with these items.
Crossbody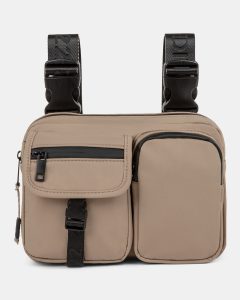 The Edition22 crossbody from Montreal designer Bugatti is a versatile accessory that can also be worn as a backpack or a frontal bag. Crafted from luxe nylon, this earthy, tan coloured crossbody (also available in colours black or plum) is as functional as it is stylish, thanks to four discreet zippered pockets, including one in the front that's perfect for your phone. Two straps with buckles allow for customization when you're on the move. 
$70, bugatticollections.com 
Rain Boots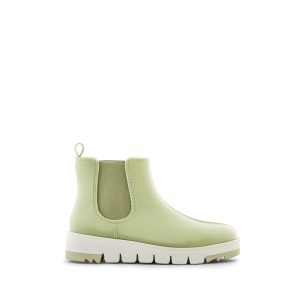 Make a splash this spring with Cougar's new ankle-high Firenze glossy rain boots. Available in six colours including cute pastels like the Butter yellow and Cucumber green, these boots mimic the classic design of a timeless Chelsea boot. Stylish enough for everyday wear, these pull-on rubber-like boots are fully waterproof, and also have a removable moulded foam footbed which allows for extra comfort for more adventurous days. 
$80, cougarshoes.com
Silk Pillowcase Set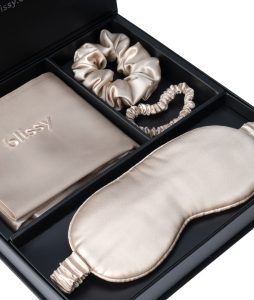 Just because you're leaving home for a few nights doesn't mean you have to leave your beauty routine behind! Wake up to a great hair day, no matter what's on the agenda, with the Blissy Dream Set, available in five colours including champagne and pink. Each set includes a silk pillowcase, sleep mask, scrunchie and skinny scrunchie, all made from 100 per cent pure mulberry silk, which is the highest quality silk on the market.
Starting at $219, ca.blissy.com
Sherpa Jacket
Keep cozy on cooler nights with this sporty sherpa anorak jacket. Made from 100 per cent recycled polyester, this sustainable piece is lightweight but warm. It features two drawstrings at the waist that allow for a more fitted look, but also keep you snug. The nylon panels at the front also protect the items in your pockets. Wear it as an extra layer, or opt to show it off as a stand alone piece.
$794, holtrenfrew.com
Duvet
Leave the sleeping bag at home and snuggle up instead with this luxurious, four-season duvet. The outer shell of this made-in-Canada duvet is crafted from a 400-thread count cotton satin shell, while the inside is made using sustainably-sourced loft white goose down that offers the perfect balance of lightness and warmth. 
Starting at $402, aulitfinelinens.com