Welcome to Offshore
Summer 2021 Issue
OFFSHORE offers readers the finest in luxury travel and one-of-a-kind vacations that cater to the tastes and expectations of Canada's most affluent travellers.
Distribution is unique and highly targeted with 20,000 copies strategically hand-delivered via HIDEAWAYS, Muskoka's most respected lifestyle magazine, to Muskoka's most exclusive cottages and businesses. A further 10,000 copies are placed directly at the homes of Toronto's most affluent residents and in some of the city's most exclusive retail businesses.
View our Summer 2021 issue
Watch for our next edition, Fall 2021, coming to the GTA in September!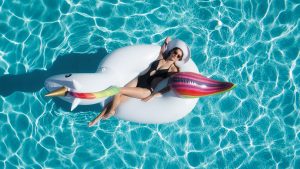 It's been literally forever since you've caught up with your besties over Mai Tais or manicures, hasn't it? Well, now's the time to start planning your reunion tour! Whether your girl group is into chilling, shopping, adventuring, eating, drinking, or a little bit of everything – let this list of luxurious locales inspire your next long weekend away with the
Read More »