OFFSHORE offers readers the finest in luxury travel and one-of-a-kind vacations that cater to the tastes and expectations of Canada's most affluent travellers.
Distribution is unique and highly targeted with 20,000 copies strategically hand-delivered via HIDEAWAYS, Muskoka's most respected lifestyle magazine, to Muskoka's most exclusive cottages and businesses. A further 10,000 copies are placed directly at the homes of Toronto's most affluent residents and in some of the city's most exclusive retail businesses.
View our Winter 2021 issue
Watch for our next edition, Spring 2022, coming  in March 2022!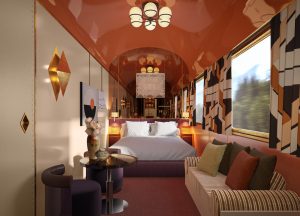 More than 150 years ago, Georges Nagelmackers turned a dream into a reality when he launched the first luxury Orient Express train. Soon, Orient Express will head back on track to offer travellers an unforgettable journey through one of the world's most beloved countries: Italy. The Orient Express La Dolce Vita will welcome its first passengers in 2023. Six trains
Read More »