SPRING | FALL | WINTER ISSUES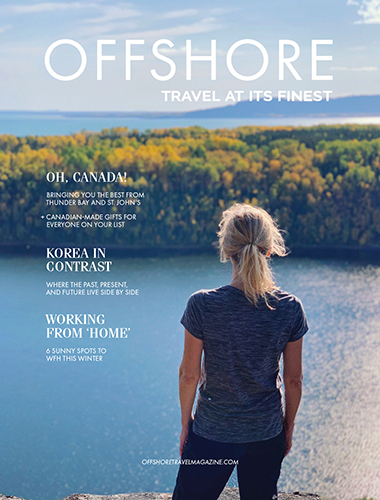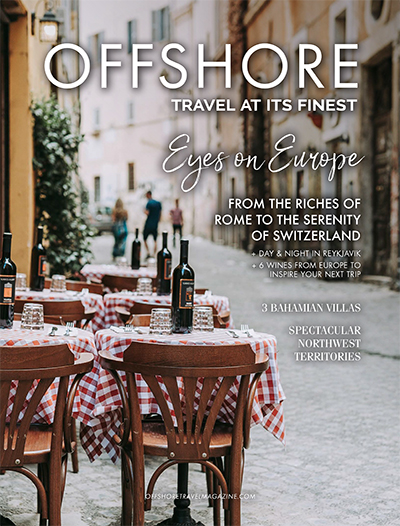 20,000 COPIES
Delivered to Globe and Mail subscribers in select neighbourhoods around the GTA
25,000 COPIES
Digitally distributed to travel agents and travel agencies across Canada
2,000+
Social media presence on Instagram, Twitter
READER PROFILE
Well-informed, business leaders, affluent, influencers
71.4% core business influencers

45.6% professionals;
21.4% management;
4.4% senior management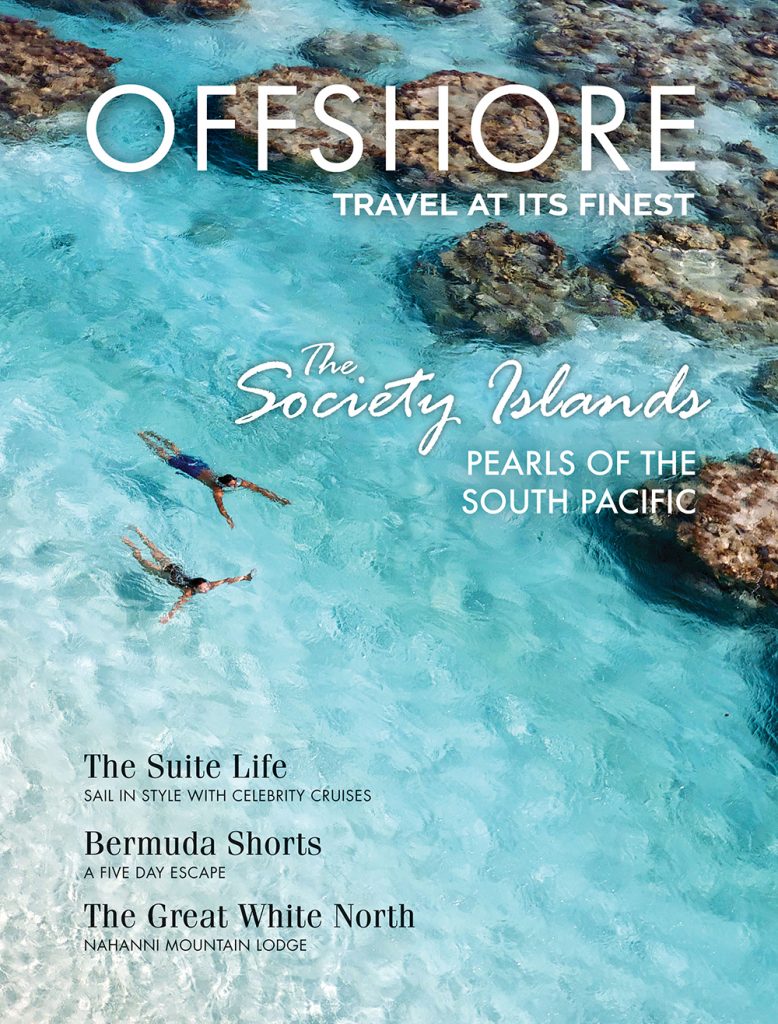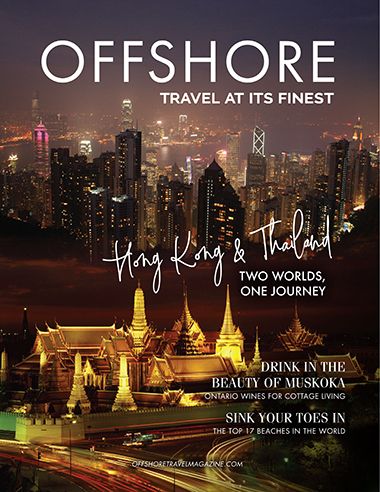 30,000 COPIES
Hand-delivered to the cottages of Muskoka's most exclusive lakes
Available for pick up in select Muskoka businesses and retailers
The inflight magazine for Georgian Bay Airways, Cameron Air, and FlyGTA
25,000 COPIES
Digitally distributed to travel agents and travel agencies across Canada
2,000+
Social media presence on Instagram, Twitter
Our flagship issue of OFFSHORE is published in the summer and distributed in partnership with Hideaways, an upmarket lifestyle magazine presenting an architectural tour of Ontario's spectacular Muskoka region. Muskoka's cottage country is an exclusive pocket of recreational homes two hours north of Toronto where many celebrities, executives, and international residents enjoy seasonal homes.
READER PROFILE
600K average annual household income – 82% from the GTA; 13% from the USA (New York, Illinois, Pennsylvania, Massachusetts); 5% international residents
Inspirational Europe
Cruising
Upscale Caribbean
Weekend Getaways
The Open Road
Multi-generational Travel
Fun Summer Festivals
Immersive Culinary Tours
Romance: Exotic Honeymoon Locations
Close date: May 5
Publishing date: June 23
Fall Colours & Northern Lights
Southern Vibes
Adventure: Best Dive Sites
Cruising: The Great Lakes and Beyond
Culinary Adventures
Harvest Festivals
Ice Hotels
Romantic Getaways
New Ships Report
Close date: August 23
Publishing date: September 13
Winter Activities
Art Tourism
Caribbean
Cruising
Culinary Tourism
Romance: New Years' Eve Inspired
Holiday Spirits
Holiday Gift Guide
Close date: November 1
Publishing date: November 22
Adventure Travel
Cruising All Around the World
Caribbean Exclusives
New Hotspots
Sustainability + Stewardship
Culinary Travels
Romance: Real Weddings
Luxury Airlines Report
Close date: March 1
Publishing date: March 23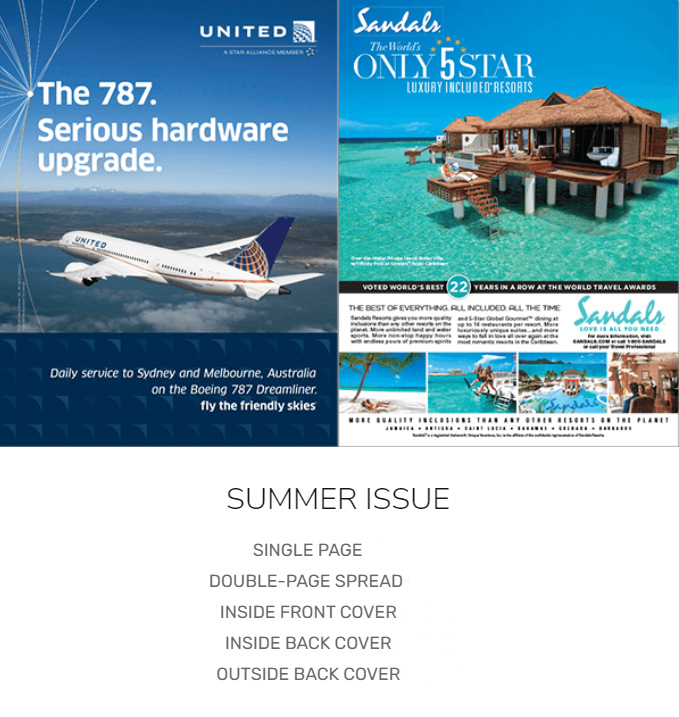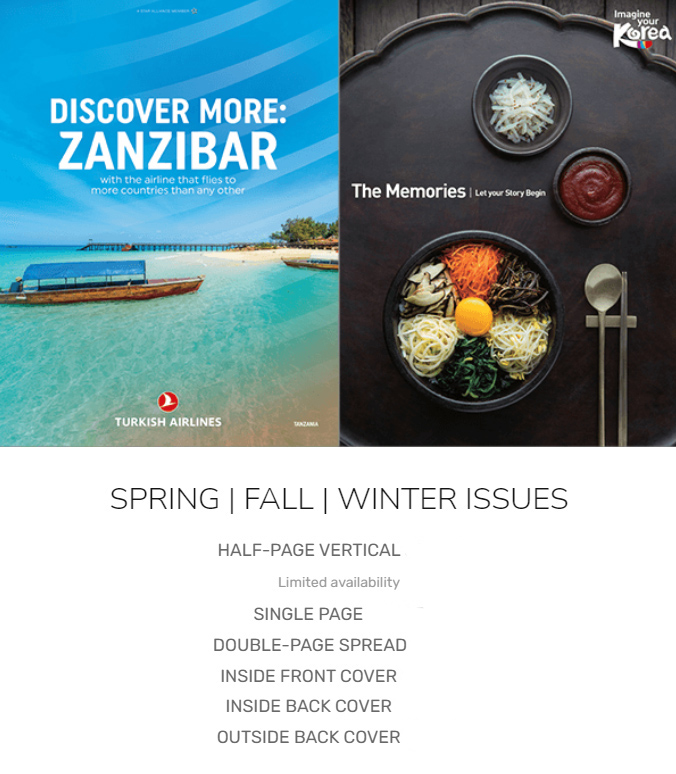 OFFSHORE is a high-impact custom content solution. Our writers work with you to build a story that fully incorporates your key messaging, while our designers use stunning imagery to bring your story to life. From concept to completion, our expert team is here to guide you through the creative process. The result is content that you can be proud of, that reads like editorial, and that stands out for all the right reasons.
WHAT OUR AUDIENCES ARE SAYING…
I was also so pleased to get the opportunity to read OFFSHORE magazine this morning tucked inside my Globe and Mail. You did a great job capturing the current time we find ourselves in and 'hunkering down' says it all!!
I love your magazine, especially the front cover.
Sales online are steady today from Toronto!! Amazing!!
Our team is committed to helping you meet your messaging needs and marketing goals.
Wendy McClung
Creator & Publisher
wmcclung@baxter.net
Christine Hogg
Editor
chogg@baxter.net
ADVERTISING AND CUSTOM CONTENT CONSULTANTS