"From Vienna to Budapest, a river cruise showcases off-the-beaten path things to experience."
---
There's a fire in the kitchen! Sparks are flying after chef Karl Wrenkh pours a small vial of vodka into a simmering pan of oyster mushroom stroganoff and quickly takes a lighter to it — causing the liquid substance to instantly burst into metre-high flames.
But unlike some failed dinners that accidently transform meals into a charred crisp, his concoction is all about deliberately sealing some extra flavour into a mouthwatering recipe. 
From the newly-remodelled cooking studio of Wrenkh Vienna Culinary School, the budding entrepreneur explained how he and his brother Leo followed in their parents' footsteps to bring local, fresh and healthy cuisine to life in a destination that's universally renowned for being the home of the Wiener schnitzel. It's a rather interesting story too, considering the family isn't vegetarian but rather, stems from a long history of butchering. 
"Nobody in the family ever was [vegetarian] — we're actually a family of butchers. We still feel there's a lack of really good, quality vegetarian food in Austria. It's great fun cooking vegetarian stuff because we can still always be creative with the recipes," he said. "My parents were among the first vegetarian chefs in Austria in the 1990s, but then they divorced and we didn't exist for a couple of years… then my brother and I opened up here in '09. It's 80% vegetarian with meat and fish [on the menu] — we say we cook what we hunt and fish." 
Today, the restaurant has not only become a trendy spot for lunch and dinner, but a cooking hub for visitors and locals alike to learn how to make mainly vegetarian meals with a twist during daily culinary workshops. The Wrenkh brothers, who have their own cookbooks, are also co-creators of Avalon Fresh, river cruise line Avalon Waterways' selection of healthy and vegetarian menu offerings onboard.
"We had a need to elevate our vegetarian cuisine; we didn't want to serve pasta every day," noted Pam Hoffee, the president of Avalon Waterways, who was also on location for the cooking demonstration. "Originally, it was about vegetarian cuisine but then we saw a trend towards healthy eating as well. It's helped us elevate that and it's been evolving over time."
The suite life 
Recently christened by 15-time Emmy Award-winning host, executive producer and anchor Meredith Vieira, Avalon View is the newest ship to join Avalon's fleet. The 166-passenger ship is mostly made up of 200 sq. ft. Panorama Suites with floor-to-ceiling 11-feet wide windows that slide wide open. There are also two large 300 sq. ft. Royal Suites, complete with two sinks and a powder room for guests for those seeking even more space.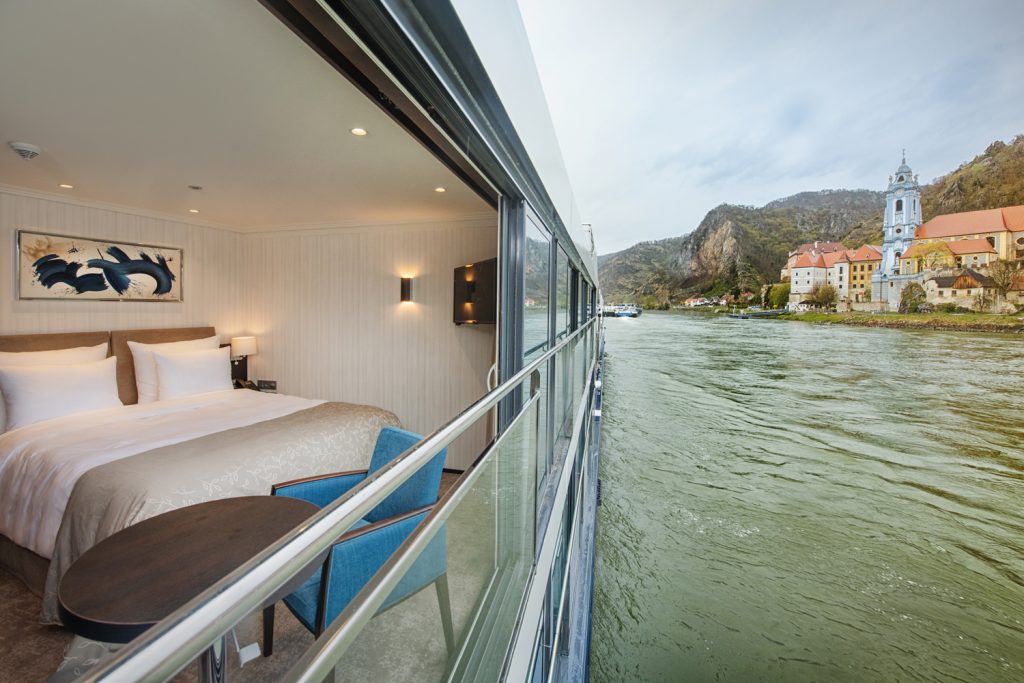 Travellers looking to experience the ship firsthand can take part in a variety of Danube-based itineraries offered this year, including a special Gone Girl! departure on Sept. 15 with author Gillian Flynn.
After transforming the ship from Lot #02338024 to Avalon View, Vieira, well known for her time on television as the host of The View and Who Wants To Be A Millionaire, admitted to having a slight fear of water before agreeing to take on duties as godmother. 
"It's so warm and inviting. I love the size of the ship. You feel like you're part of a family," she said, reflecting on her time on the ship. "There's an intimacy to it that's really lovely. I really feel like I'm immersed in the culture around me because of the fact that we're constantly stopping and you have the opportunity to do so many different things in port. The food on this ship is really good and the wine is unbelievable. I would definitely do it again. I could see myself doing it alone, it's definitely a great experience as a family or friends. You can make it whatever you want."
Highlights along the route
Unlike ocean cruises where guests often wake up somewhere new every morning, the river cruise journey takes place during the day so that all those onboard can soak up the scenery as the ship moves past historic castles, stunning landscapes and picturesque buildings like Dürnstein's blue Abbey. Another must on a river cruise down the Danube is an evening illumination cruise past landmarks in Budapest like the The Hungarian Parliament Building and Castle Hill.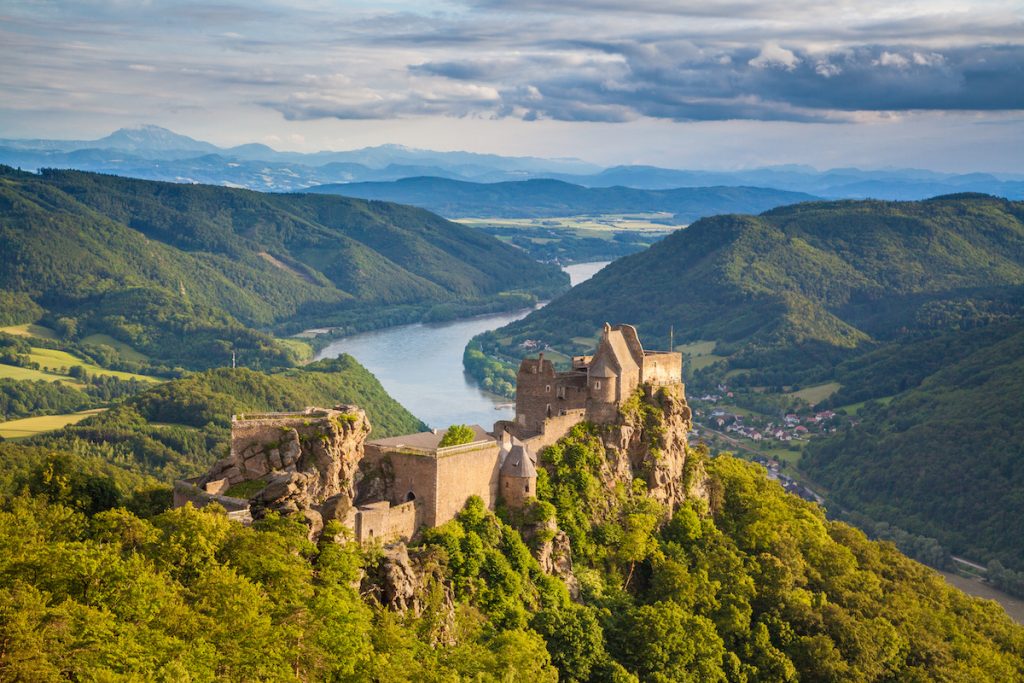 While in port, a variety of daily tours ranging from active hiking or biking outings to classic city explorations are offered to give visitors the chance to have a deeper connection and understanding of the destination. These options allow travellers to customize their river cruise journey from start-to-finish based on personal interests. In Bratislava, for example, a classic option would be a city tour with a stop to enjoy Slovakian liquor tasting at the St. Nicolaus Distillery. Meanwhile an active option would be hiking through the forest and vineyards of Raca, followed by a wine tasting. There is really no wrong choice and it can be tough to narrow down which tour to choose. The convenient thing about being docked in the heart of the city is that it's also easy to get on and off to explore. There's ample free time built into each itinerary so that those who are torn between two daily excursions will be able to cross off some of those sights on their own.