European Waterways' Magna Carta hotel barge, which cruises Britain's River Thames, takes guests on daily, sometimes private tours to some of the opulent royal residences that feature prominently in the UK's celebration of the Queen's 70 years on the throne.
Along the way, they cruise in utmost comfort, dine on gastronomic meals prepared by their personal chef, drink the finest regional wines, and enjoy views of castles, lavish estates, and the rural beauty of the English countryside that are fit for dignitaries.

With cabins on the Magna Carta quickly selling out for the 2022 season, travellers can still book 2023 and beyond at current prices, which start at $5,190 per person, based on double occupancy. Whole-boat charters start at $38,200 and allow guests to indulge in interests such as antiquing, golf and tennis, as well as family activities.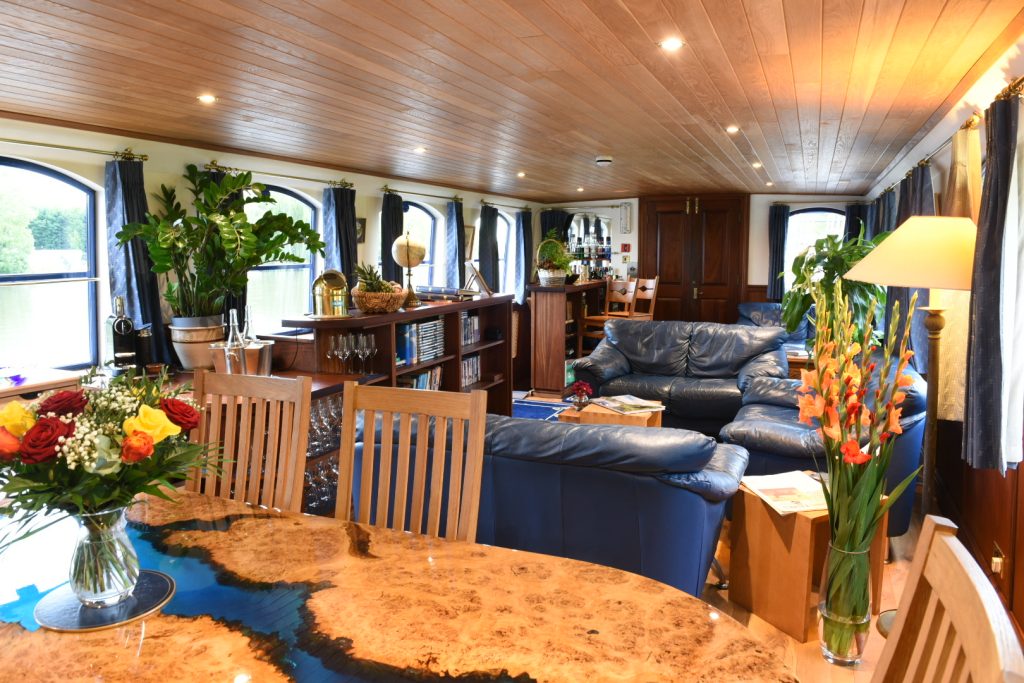 Palaces and Castles
Among the numerous excursions on Magna Carta's itinerary is a private tour of Hampton Court Palace. Guests visit some of Henry VIII's apartments and the Palace's haunted gallery, where rumor has it that his fifth wife, Catherine Howard, ran screaming to confront Henry VIII when she found that he had discovered her affair. Guests will visit the original Tudor kitchens, which are complete with a hearth that is still used to demonstrate how meat was cooked on a spit. They will also tour the wood-beamed Great Hall that dates to the sixteenth century, as well as the elegant, manicured grounds of the East-facing Privy Garden.
 Magna Carta guests can also enjoy a cruise to Windsor Castle, Queen Elizabeth II's favorite residence. Built by William the Conqueror more than 900 years ago, it is the largest castle in the world that is still inhabited today.  Guests will be treated to a "Behind the Scenes" tour of the College of St. George and visit St. Georges Chapel, where the Royal Wedding of Meghan Markle and Prince Harry was held. They will also enjoy breathtaking views of the 2.5 mile Long Walk which leads to the Castle.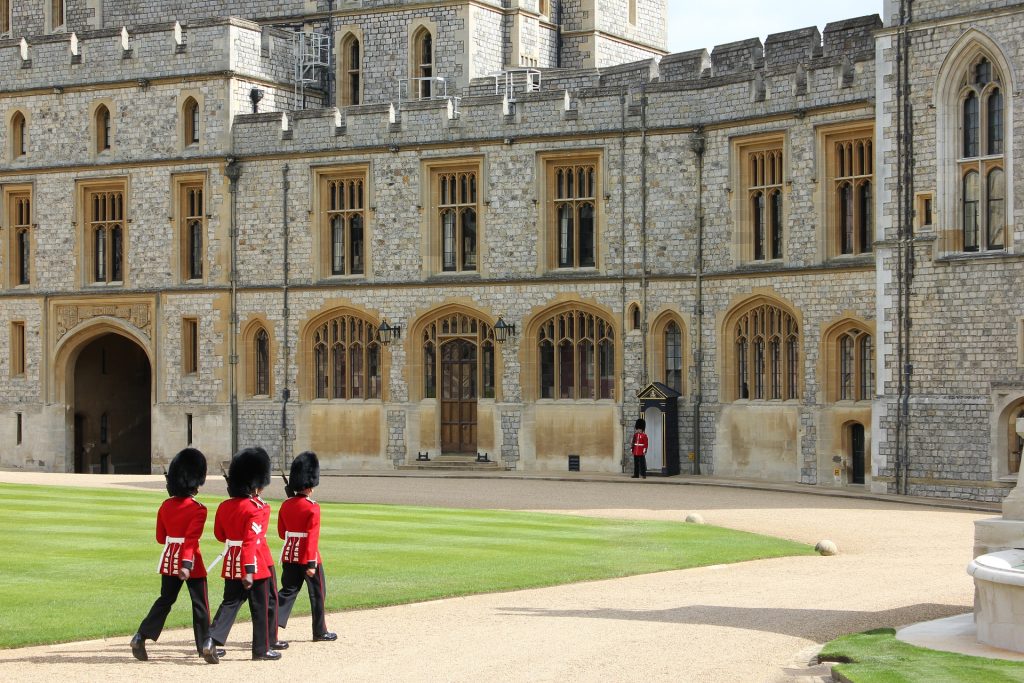 Depending on the itinerary, Magna Carta can also provide guests with a private tour of Dorney Court. This Tudor manor house has been owned by the Palmer family for more than 450 years. It has served as a filming location for well-known titles like "Poirot" and "The Other Boleyn Girl."
 
The Magna Carta's classic cruise includes an excursion to Cliveden Estate, which once belonged to George Villiers, 2nd Duke of Buckingham and a favorite of Charles II's court. Cliveden was later also home to the American Astor family, during which it became a destination for high society, entertaining Prime Ministers like David Lloyd George and Winston Churchill.
 
"An all-inclusive European Waterways hotel barge cruise is the perfect way to celebrate your own jubilee or any other special occasion – or just to spend a week of pampering, gentle touring, and relaxation," said Derek Banks, managing director of European Waterways.  "Regardless of the cruise region you chose, you will always get the royal treatment!"