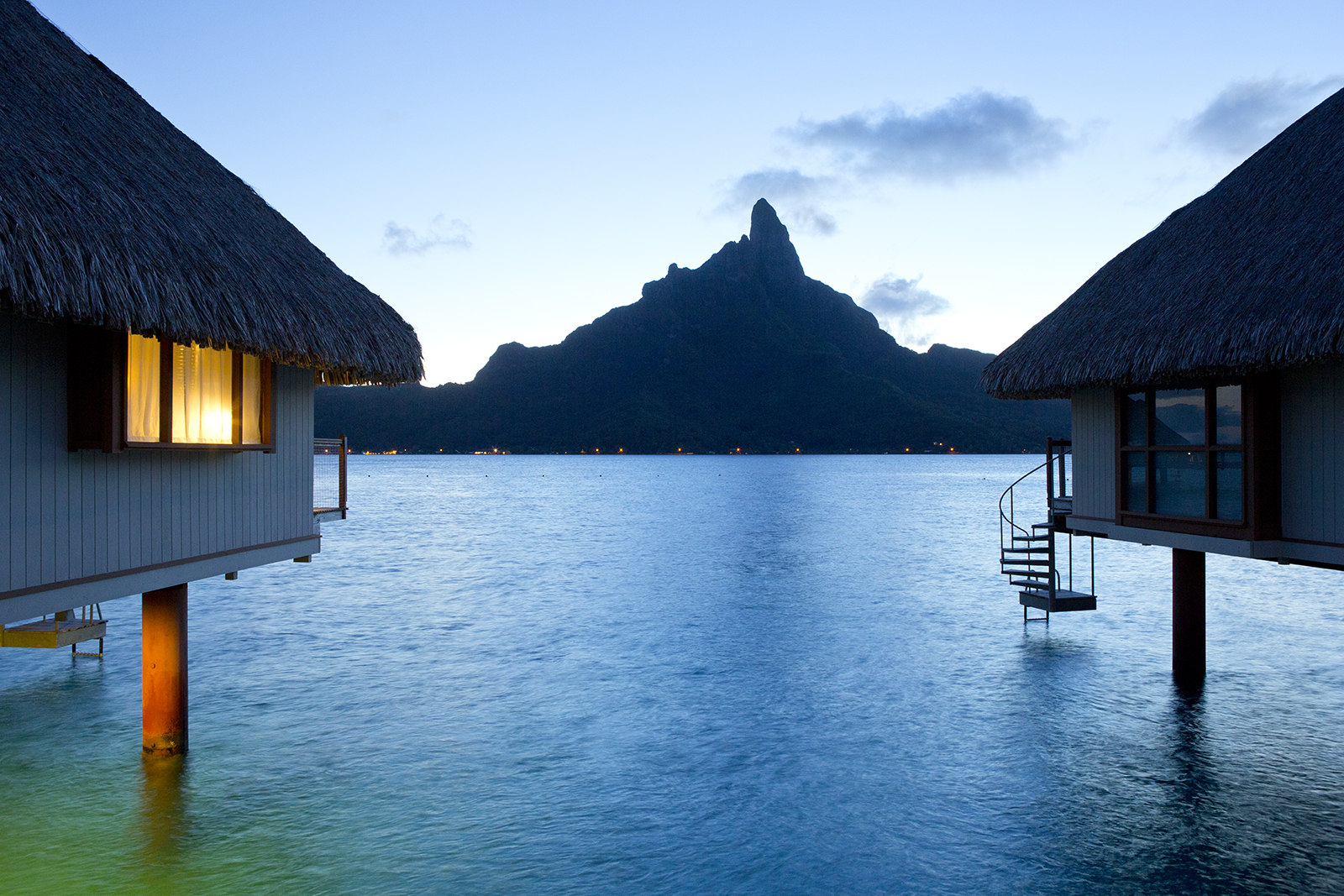 Finding Mana
Polynesian culture runs deep in Tahiti
It's not always easy to appreciate the many aspects of culture in an exotic destination when the relaxing white sand beaches and clear waters are calling your name. But culture runs deep in Tahiti, the name given collectively to the 118 islands that make up French Polynesia. While the French language remains as a legacy of colonialism, the Polynesian roots of the nation are still firmly established and celebrated through events, tours, and festivals that express a native love for the essence of Tahitian culture – called "mana".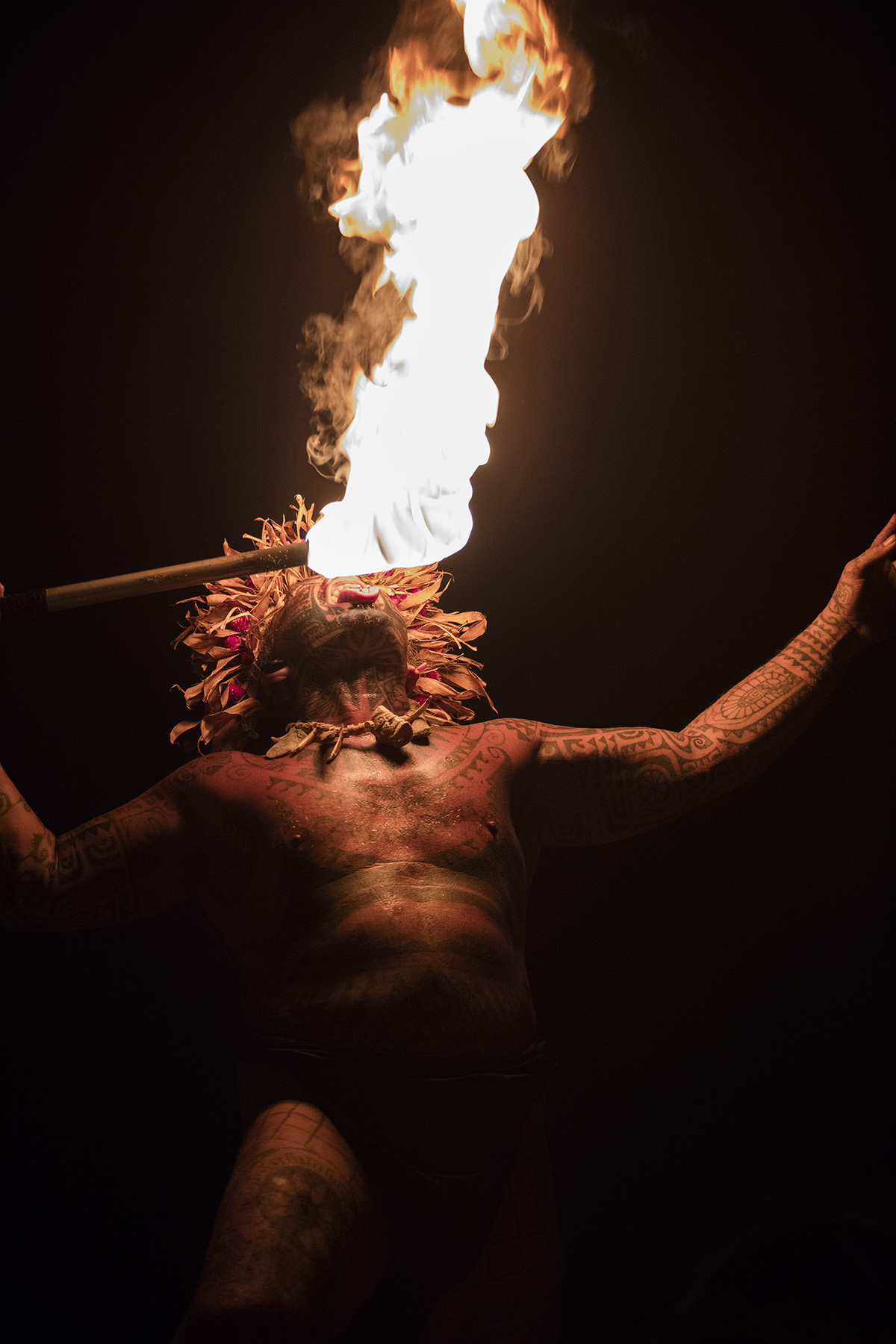 CULTURAL CELEBRATIONS
Throughout the year, there are 16 days devoted to traditional dancing and singing representations across Tahiti. The Tere 'A' Ati cultural and historic event takes place on Rurutu in the Austral Islands. Here, visitors take long walks with stops at ancestral sites and sacred natural formations on their way to the three villages of Moerai, Avera, and Auti. Tere Faati is a circular tour of the island of Tahiti on a traditional "Le Truck" bus. The tour unfolds to the sound of the ukulele with stops at scenic and culturally vital sites. Also, check out the Tere Na Uta tour, which introduces visitors to the magnificent nature of the islands. Riding four-wheel-drive vehicles, visitors escape the main roads and are guided to places of natural beauty and spiritual significance.
TATTOO CONNECTION
One of the most authentic expressions of culture in Tahiti is through body art. The word "tatau"
originated in the islands of Tahiti, before evolving to "tattoo." Tattooing is a sacred experience, and the
tattoos of Tahiti are believed to carry supernatural powers to prevent the loss of mana. Traditional
Tahitian tattooists work in nearly all the main inhabited islands of French Polynesia, and their reputation attracts visitors from around the world.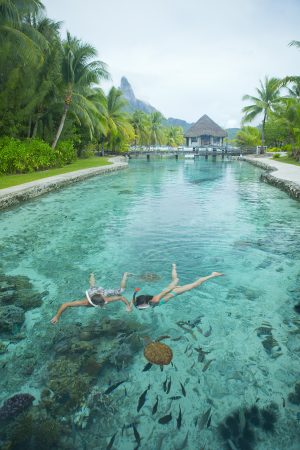 DISCOVERIES AT SEA
Divers, snorkellers, and adventurers alike come from all over to swim in the warm waters that surround the islands of Tahiti and teem with life from tiny clown fish to awe-inspiring humpback whales, which arrive between July and November. The combination of canyons, caverns, and coral beds provides a multitude of hiding places for marine life, and are home to more than 1,000 species of fish. For those wanting more adventure at sea, small luxury cruising options are a great way to check out a number of The Islands of Tahiti.
GUESTHOUSE GETAWAY
Laid-back and off-the-beaten path, Tahitian guesthouses are a great way to immerse yourself into French Polynesian life. Smaller than a resort and often much more secluded, traditional guesthouses are typically family-operated and renowned for their rustic warmth and Tahitian hospitality. Of course, if you can't quit the five-star lifestyle, Tahiti abounds with diverse accommodations like luxury resorts The Brando or  the InterContinental Bora Bora Resort & Thalasso Spa or private villa rentals for customized travel. For more on booking tours, cultural experiences, and accommodations, visit tahititourisme.ca.
By Ted Davis