DAY
By day, the streets of Old Havana fill with tourists eagerly exploring Cuba's thriving cultural capital.
CHECK-IN Any claims that Havana lacks true luxury hotels will quickly be put to rest by the Gran Hotel Manzana Kempinski La Habana. This five-star property in Old Havana began life as a shopping arcade more than a century ago. The 246 rooms and suites feature high ceilings and French windows. For those who like to be pampered, head to the spa or rooftop pool with its sweeping views of the district. www.kempinski.com/havana
FOOD A celebrity hangout since opening its doors in the 1940s, start the day with breakfast in the gardens of the storied Hotel Nacional de Cuba overlooking the Caribbean Sea. www.hotelnacionaldecuba.com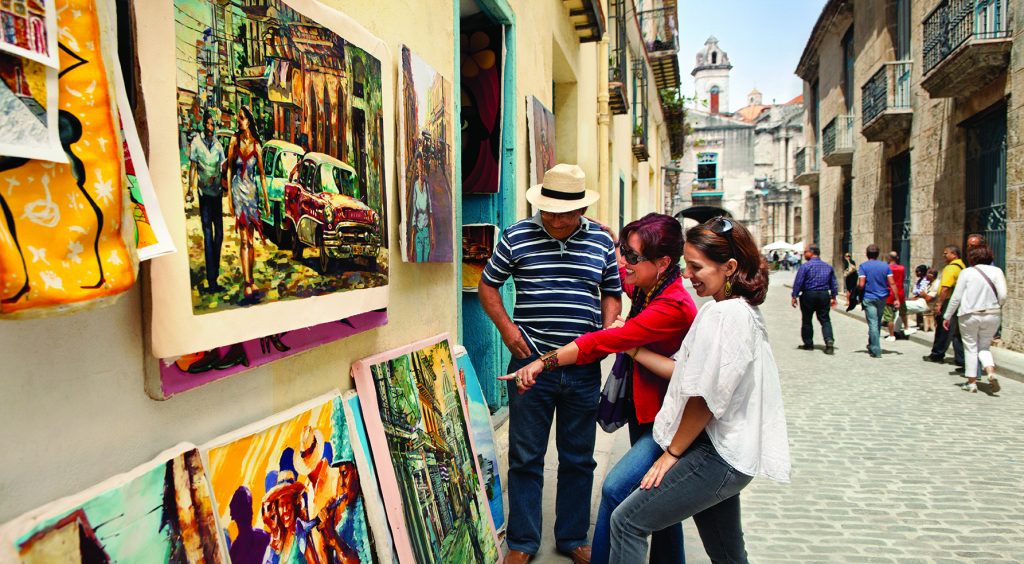 EXPLORE In Old Havana, take a walk along its charming cobblestone streets. Bars, restaurants, outdoor cafés, cigar lounges, and historic attractions abound in this gloriously restored district. Stop at La Bodeguita del Medio for a mojito. labodeguitarestaurant.restaurantwebx.com
HISTORY Even if you're not a history buff, you'll find the Museum of the Revolution enthralling with its many exhibits telling of the guerrilla campaign that brought Fidel Castro to power and its recounting of Cold War tensions. www.cuba-museums-guide.com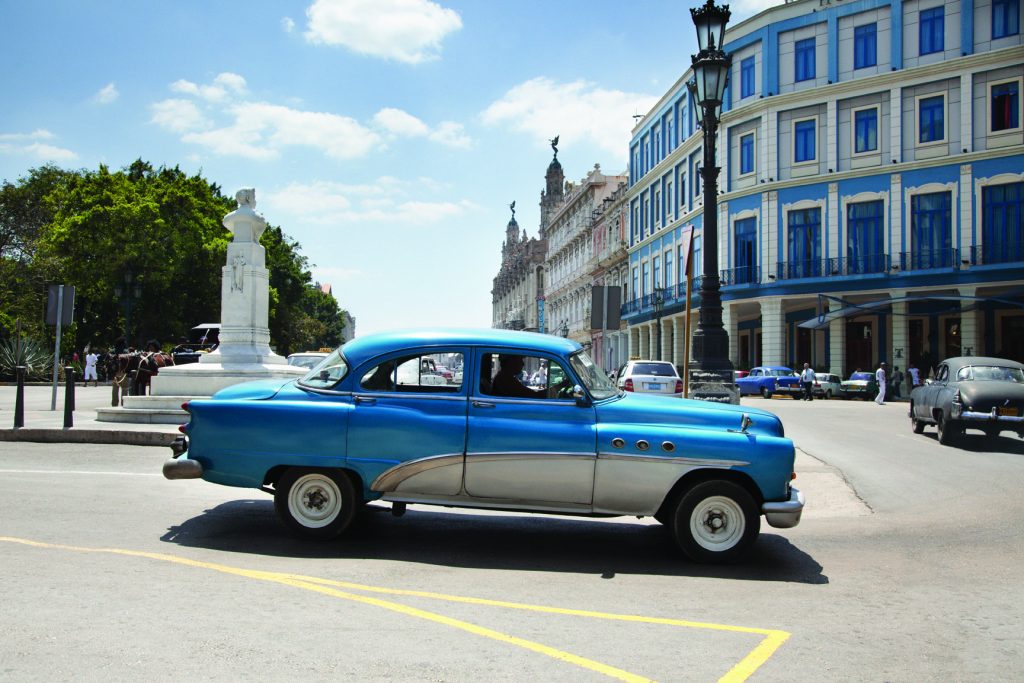 STYLE Havana can be hot. Explore the city in the comfort of a chauffeured '60s American car, iconic of the city. These stylish vehicles are lovingly maintained and a fun way to get around. Cars for hire can be found outside prominent hotels and popular attractions. Ask your concierge.
NIGHT
Salsa, jazz, and incredible cuisine: night time is the right time in Havana.
FOOD For dinner, how about breaking bread in a restaurant Cuban authorities were confident was suitable for a world leader? San Cristobal hosted former U.S. president Barack Obama when he visited Havana. www.paladarsancristobal.com
PALADAR Or try authentic Cuban cuisine at one of Havana's growing number of paladars – privately run restaurants licensed by the Cuban government to serve foreigners. La Guarida, whose celebrity guest list includes Robert De Niro, Natalie Portman, Jack Nicholson, and Rihanna, boasts it's Havana's "most elegant" paladar. www.laguarida.com
AFTER DINNER What would a visit to Havana be without taking in a show at the famed Tropicana? Presenting spectacular displays of Cuban music and dancing – it's a must. www.cabaret-tropicana.com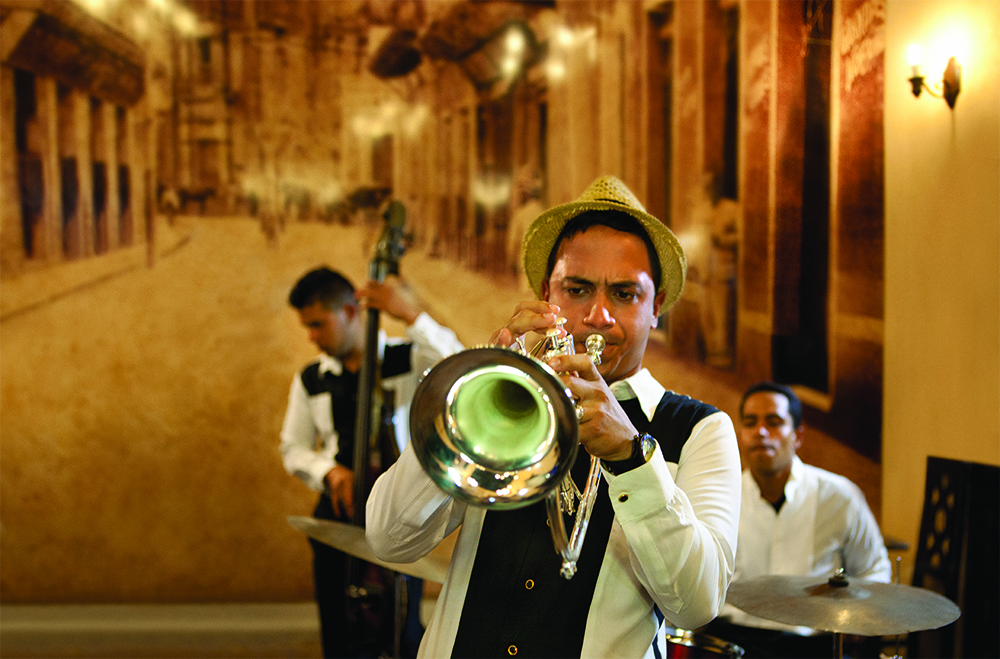 LATE Cuban music and dance have built a worldwide following, and there are many places night owls can choose from. The Melià Cohiba's Cafe Habana is always lively after sundown. Jazz Café and La Zorra y el Cuervo are renowned Cuban jazz hotspots. And the Buena Vista Social Club or Café Parisien at The Hotel Nacional de Cuba are other great choices in a city of great choices. Check out www.lahabana.com for a full list of late night hot spots.