Of all the things I envisioned doing in Israel – from floating in the Dead Sea to visiting the historic Western Wall – one thing I didn't remotely anticipate was to wind up defacing public property.
Yet here I am, feeling like a rebel, with a can of light pink spray paint in my right hand in the back streets of Tel Aviv – in broad daylight to boot. 
Let me rewind a bit. This wasn't my idea. It all started innocently enough under the guise of a graffiti tour through the artsy Florentin neighbourhood. After seeing some impressive pieces and learning about different types of street art such as site-specific murals that incorporate structural elements of a building, like an exterior cable or a pipe into the design, our tour guide and Tel Aviv-based musician, Maor Abitbul, opened his backpack and proceeded to pass out cans of spray paint. "Now it's your turn," he says.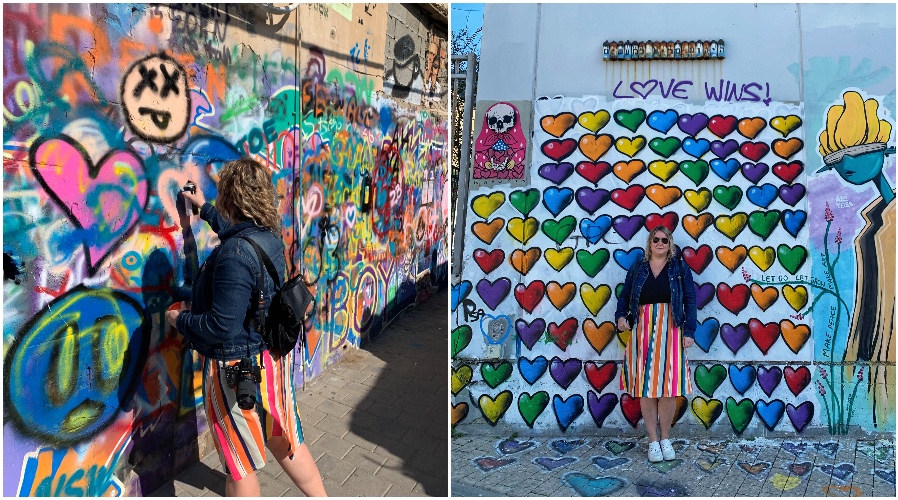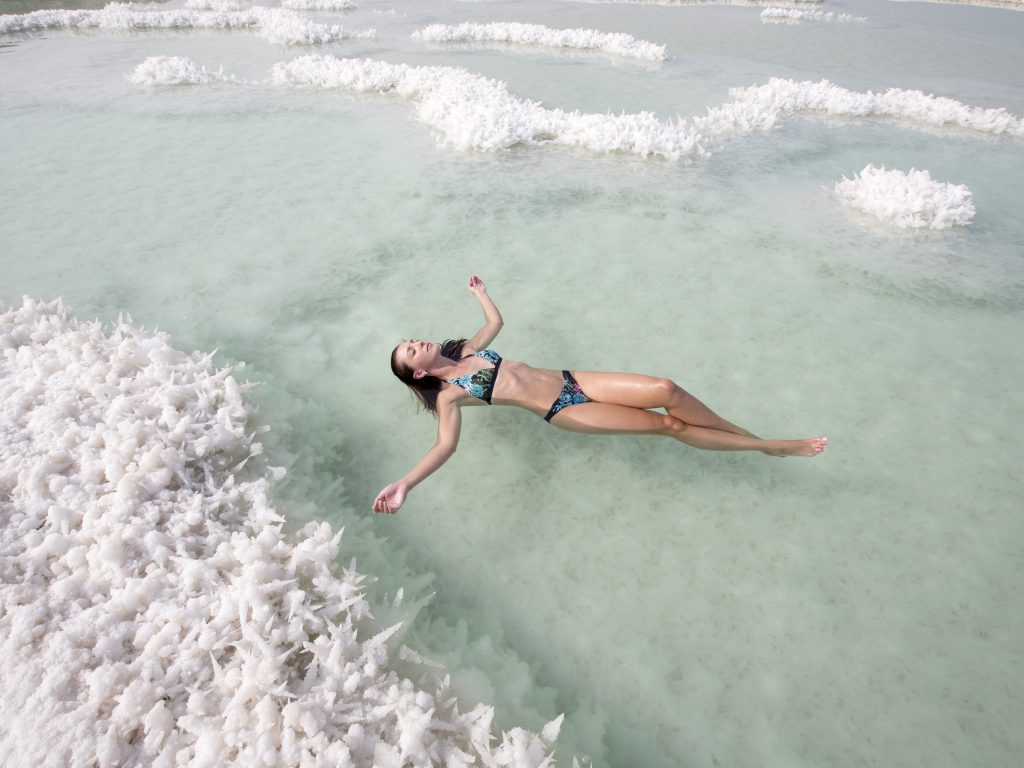 One by one, everyone on the tour quite literally started leaving their mark on Tel Aviv. Suddenly, our amateur creative process was interrupted by a family who had witnessed our mischief. But rather than stopping us, they asked to borrow a can of spray paint and we watched on as their young daughter stepped up to the wall to continue our masterpiece. 
In all honesty, it was a practice wall for artists so no damage or vandalism was done, but looking back on it now, it's one of the experiences that made my first visit to the country so memorable.
New charm in the Old City
In a destination where old meets new, iconic religious sites like the Church of the Holy Sepulchre —the site where Jesus was said to have been resurrected — are steps away from vibrant markets and lively restaurants. 
The Machane Yehuda Market, also known as "The Shuk," truly comes alive at night. During the day some 250 vendors sell fresh fruits and vegetables, spices and a variety of street food and desserts, but at night it's a hotspot to hangout. Craft beer fans will want to visit the Beer Bazaar, which offers more than 100 types of Israeli beer.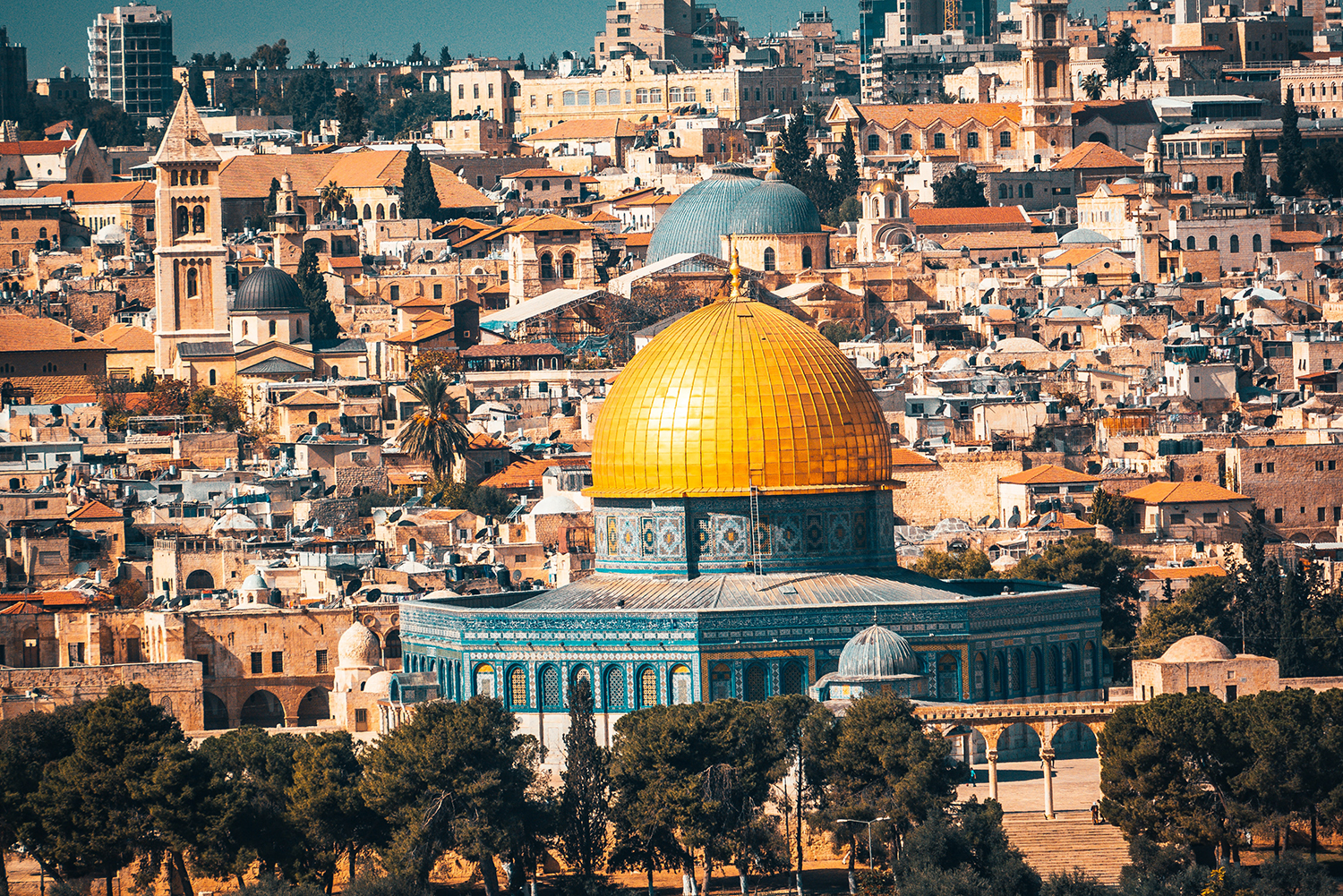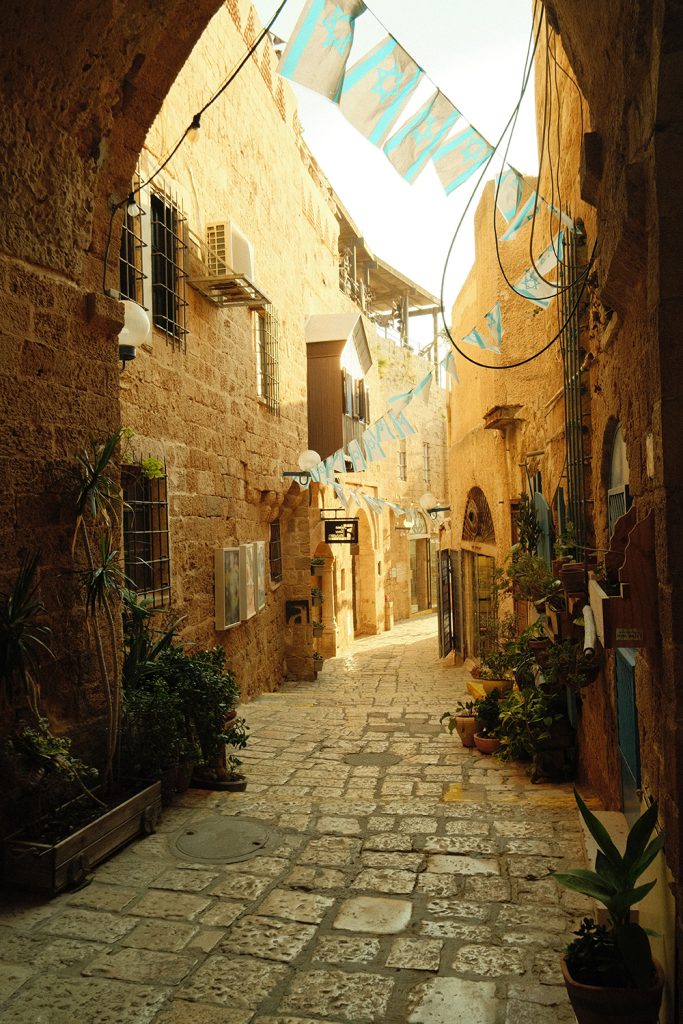 Right next door is a trendy spot called Thinkers Distillery, which is known for its vodka.
Michael Ginosar, vice president of business development for Thinkers Distillery, says the idea behind Thinkers is to build on Israel's reputation as a start-up nation and take advantage of advances in science, technology, chemistry and physics to take spirits to the next level. "We incorporate all that into the production process with the goal of making the best possible spirits," he says. "The aim of this whole company is to make the best possible spirits and start exporting them all over the world."
Today, Thinkers Distillery has a visitor's centre that's open for tasting sessions as well as distillery tours. Although they have big ambitions, he says there aren't many others in their industry in Israel. "Israel has a lot of wineries — and it's a good place to grow grapes. There are excellent wines coming out of Israel," he adds. "There's a brewing industry that's really grown in the past 10-15 years, you're seeing a lot of craft breweries, but for spirits, it's still a really, really small industry."
Wine tourism is another area that continues to expand in Israel.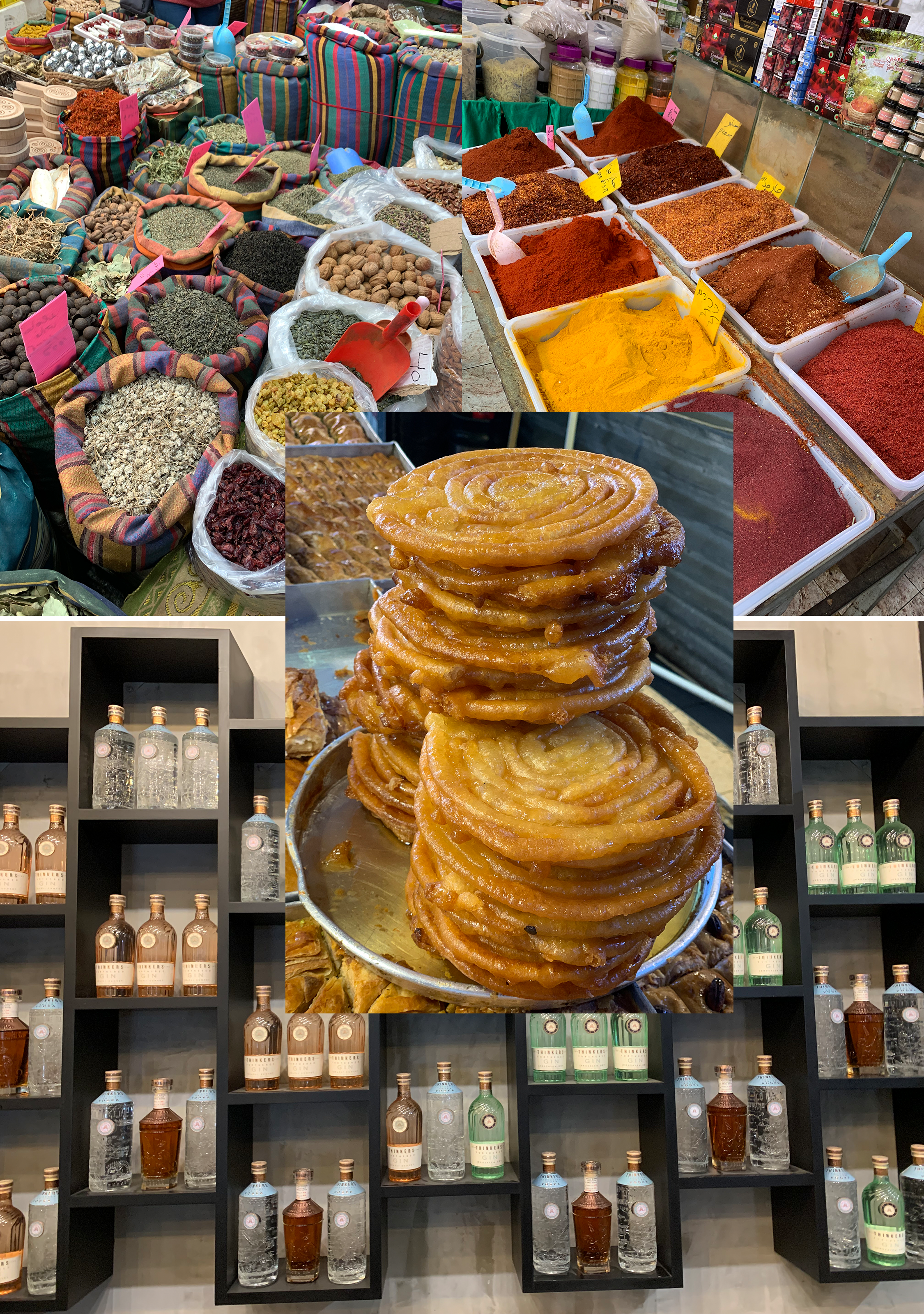 Over the last two decades, Israel's wine scene has grown tremendously from a handful of producers to more than "300 boutique wineries," notes Nevo Winery's general manager Lior Perl. The winery, which has indoor and outdoor tasting rooms, is located in the Judean Hills, about a half hour from Jerusalem. 
Set on the premises of what was previously a kindergarten, she says Nevo Winery has the distinguishing feature of having a wine cellar that's located in a former bomb shelter. "We produce about 20,000 bottles a year, on a regular year," Perl explains ahead of a tasting. 
Where to stay in Israel
Dan Tel Aviv Hotel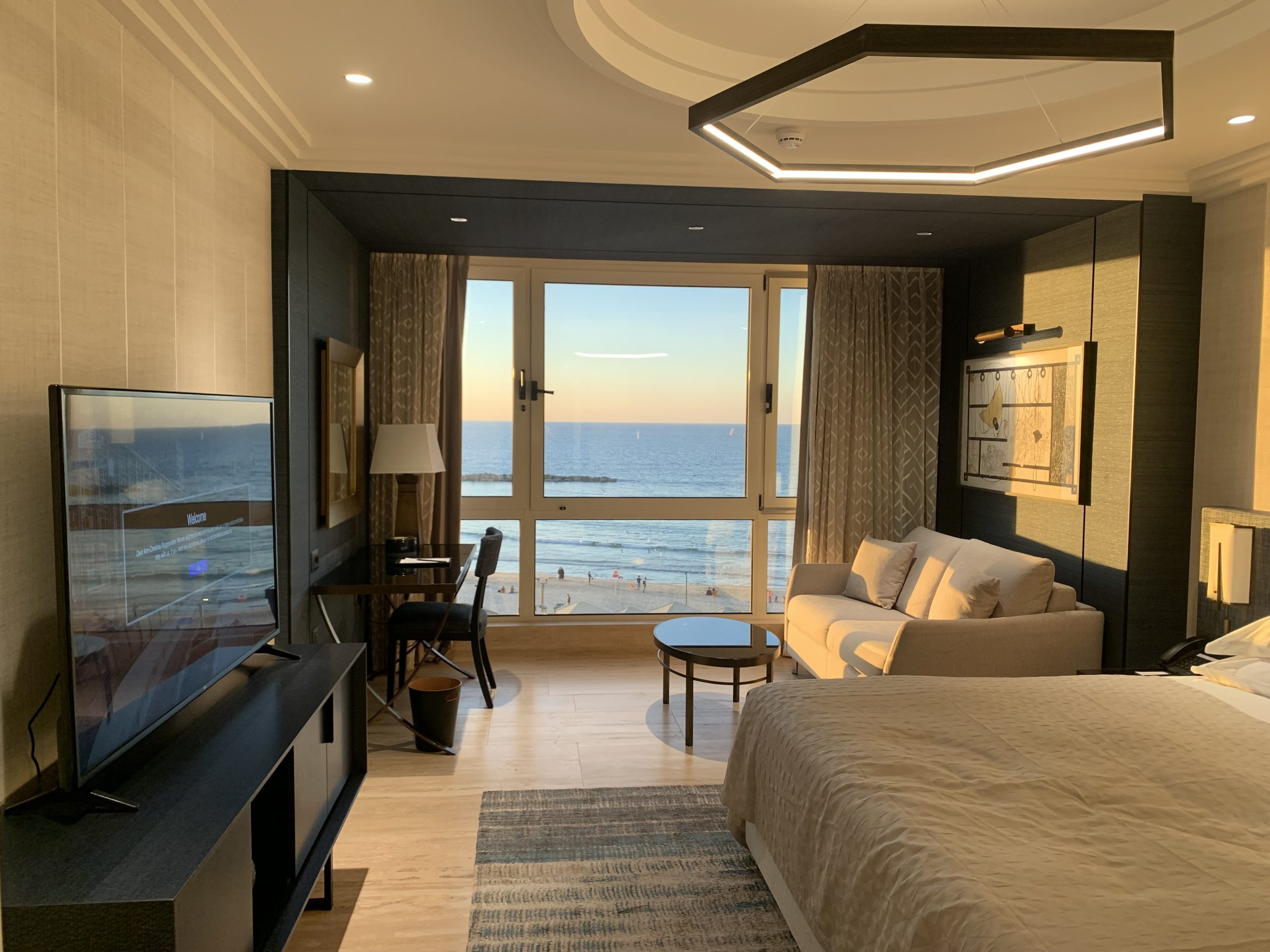 Want to follow in the footsteps of Justin Bieber, Anthony Kiedis, 50 Cent, and Keith Richards? The main entryway to Dan Tel Aviv Hotel is lined with autographs from the celebrities who have previously stayed at the five-star property.
The hotel is situated directly across from the main beach with unforgettable sea views to catch the sunset. One of the aspects that sets it apart is its lavish breakfast spread. We're talking shakshuka, smoked salmon, fruit, freshly baked goods and even multiple kinds of cheesecake! 
The Magdala Hotel
For a one-of-a-kind experience, The Magdala Hotel at the shores of the Sea of Galilee is built around an archeological site.
The boutique hotel actually has fewer rooms than were initially planned because ruins were discovered from the first century town of Magdala in the building process. Known as the crossroads of Jewish and Christian history and the birthplace of Mary Magdalene, Magdala Hotel is home to The Magdala Stone and a first century synagogue.
To make it even more unique, there's an original first century fountain in the lobby of the hotel.