OFFSHORE offers readers the finest in luxury travel and one-of-a-kind vacations that cater to the tastes and expectations of Canada's most affluent travellers.
Distribution is unique and highly targeted with 30,000 copies strategically hand-delivered either through the Globe and Mail to select GTA homes (Fall, Winter, Spring issues) or via HIDEAWAYS , Muskoka's most respected lifestyle magazine, to Muskoka's most exclusive cottages and businesses (Summer issue).  
View our Summer 2022 issue
Watch for our next edition, Summer 2022, coming  in June 2022!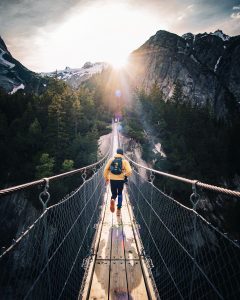 A new survey by British Airways reveals that one in five Canadians are planning to travel more than ever before in 2024.  Notably the pandemic has made more than half of all Canadians want to travel more (58%).  A third (33%) of Canadians plan to explore new destinations and tick places of their 'must visit' list in the new year.
Read More »