Seabourn Pursuit, the second ultra-luxury expedition ship for Seabourn, embarked on its first voyage and welcomed its first guests on board on Saturday, August 12, 2023. The ship kicked off its maiden year with an eight-day voyage from Valletta, Malta, to Rome. 
Seabourn Pursuit is the second of two new expedition vessels from Seabourn, the leader in ultra luxury and expedition travel, launched in the past two years. The ship is purpose-built and designed to provide guests who are looking for out of the ordinary experiences combined with life-expanding moments in exquisite, ultra-luxury comfort.
The ship will also offer the many Seabourn amenities and services guests know and cherish, such as the line's renown fine dining options, entertainment, luxurious suites and personalized, intuitive service by the onboard team. 
 About Seabourn Pursuit
Seabourn Pursuit offers the same luxurious "yacht like" small ship experience that travelers have come to expect from Seabourn, enhanced by world-class equipment that allows the line to offer its widest range of expedition activities led by an expert 24-person expedition team of scientists, scholars, naturalists, and more.
Designed and built for remote, diverse environments to PC6 Polar Class standards, the ship includes a plethora of modern hardware and technology that extends the ship's global deployment and capabilities. There is close to 30,000 square feet of deck space and special touches at every turn, as well as indoor and outdoor guest areas with nearly 270-degree views.
In addition, a 4K GSS Cineflex Camera is mounted on the mast of the Constellation Lounge and capable of broadcasting imagery from miles ahead on monitors located throughout the ship and in guest suites. 
 Enhanced connectivity
The ship is also equipped with enhanced Wi-Fi connectivity with SpaceX's Starlink, providing its expedition guests with faster service, greater connectivity and more reliable Wi-Fi wherever Starlink's services are available.  
Seabourn Pursuit, like the rest of the ships in the Seabourn fleet, offers an abundance of space and elegance, eight dining facilities serving gourmet cuisine, and luxurious all-suite accommodations, including a pair of two-level Wintergarden suites.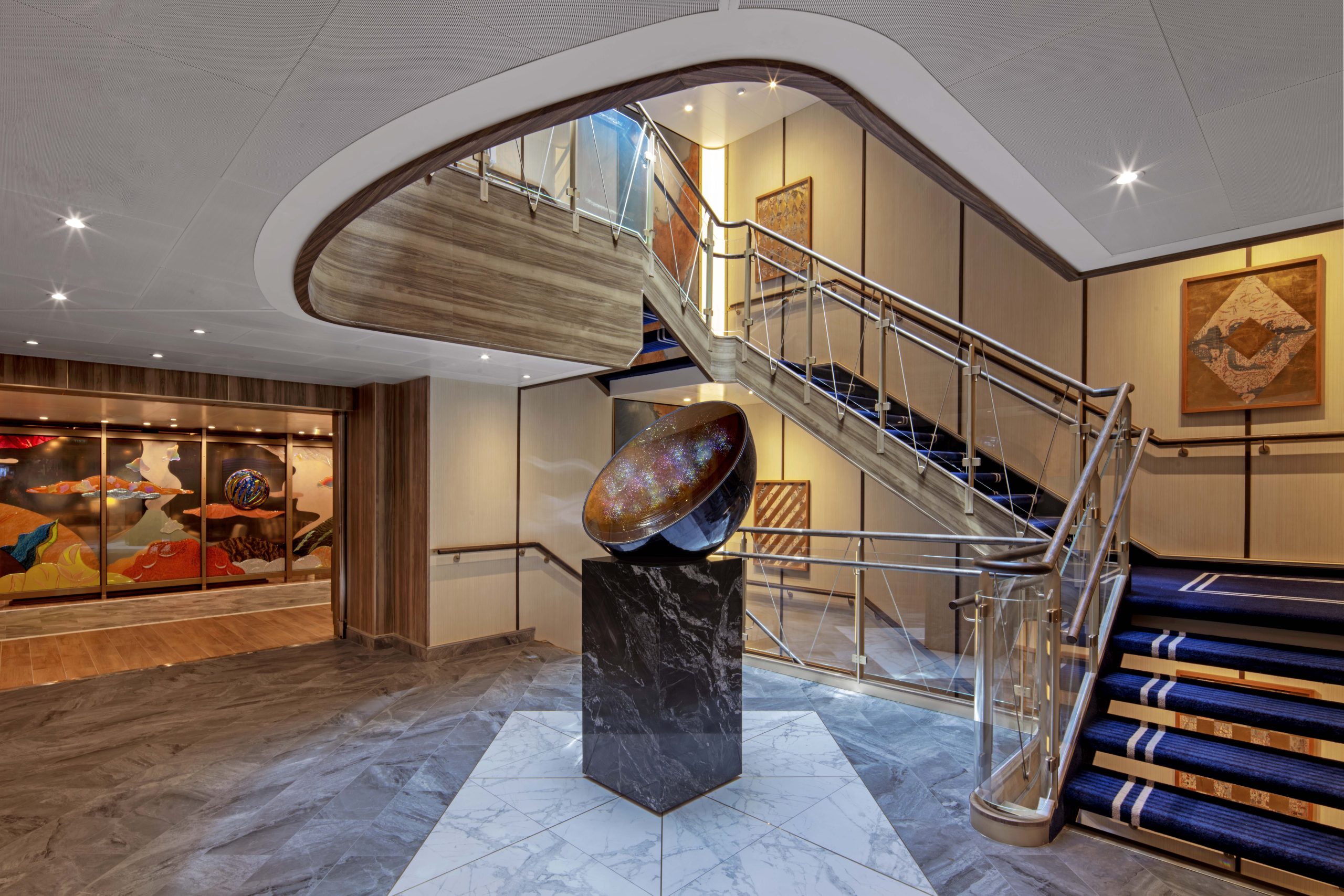 Between August and October, Seabourn Pursuit will sail five voyages in the Mediterranean and on two voyages across the Atlantic and through the Caribbean. On October 10, 2023, the ship will arrive in Barbados to begin its expedition journeys, taking guests to remote corners of the globe. Seabourn Pursuit will head south for expeditions exploring coastal South America, the Amazon, and Antarctica into late March 2024. 
Following its inaugural Antarctic season, the ship will head across the islands of the South Pacific and eventually to Australia, which will be the start of the line's first exploration of the Kimberley region in the Northern Territory and Western Australia between June and August 2024.
In addition to the Kimberley, Seabourn Pursuit will visit Papua New Guinea, West Papua, Indonesia, and sail across the South Pacific between Chile and Melanesia between March and October 2024.