Aloha, Hawaii! Here's what's new in the island state
Story by CHRISTINE HOGG
A long time favourite vacation spot for Canadians, Hawaii and its surrounding eight main islands are currently open to all vaccinated international travellers. Non-U.S. citizens travelling directly to Hawaii must present both a vaccination record and a negative COVID-19 test result (NAAT or antigen) within one day of boarding a flight to the U.S. 
Beginning Mar. 26, 2022, there will be no COVID-19-related requirements for arriving domestic passengers. However, all travellers arriving in Hawaii directly from international airports must still comply with existing U.S. federal requirements. There will be no additional State of Hawaii requirements for passengers flying directly into Hawaii from an international destination, such as Canada. There are also no pre-travel testing or other requirements needed for inter-county travel between the Hawaiian Islands. Hawaii's indoor mask mandate will remain in place statewide. 
From catching a wave at Waikiki Beach, to enjoying fresh farm-to-table flavours in Kauai, or enjoying a spa day in Maui, there's plenty to see and do in Hawaii this year. 
Where To Stay
FAIRMONT KEA LANI
In March 2022, the Fairmont Kea Lani (Maui) resort underwent a multimillion-dollar transformation of its suites and villas collection. Each of the resort's 413 one-bedroom suites and 37 two-story villas have been completely reimagined from top to bottom to create a luxurious space evoking stories of Maui's rich cultural heritage. The resort has curated furnishings, touchpoints, and amenities to ensure every guest feels genuinely cared for in an exquisitely designed space.
SENSEI LANAI
Sensei Lanai, a Four Seasons Resort, is introducing two new sports performance packages for golf and tennis enthusiasts looking to improve their game and well-being. The tailored programs are not traditional tennis or golf clinics but extensions of the resort's Optimal Wellbeing Program, which uses technology to track and analyze each guest's unique health data through WHOOP personal digital fitness and health coach bands. The program also includes consultation with exercise physiologists, nutritionists, mindfulness coaches, and other practitioners while layering in additional golf and tennis performance metrics through detailed video analysis and instruction. An integrated team of Sensei guides collaborate with golf and tennis instructors to create a personalized program featuring private assessments and lessons, focused one-on-one sessions, spa treatments, well-being classes, and more.
ANDAZ MAUI AT WAILEA RESORT
Part of the Hyatt Hotel portfolio, Andaz Maui at Wailea Resort is a luxury hotel set on 15 beachfront acres. The property features 321 spacious rooms, including 35 spacious suites and 21 luxury villas – each with a private lanai (an open-sided verandah) to admire the island views. Andaz Maui also has three ocean-facing, cascading infinity pools, a lagoon pool, and an adult tranquility pool for guests 18 and over, a 24-hour fitness centre, and a spa offering personalized treatment options. As far as dining goes, the property has several restaurants, including Morimoto Maui, run by celebrity chef Masaharu Morimoto, who has appeared on Iron Chef and Iron Chef America. For those seeking a more immersive culinary journey, The Feast at Mokapu invites guests to discover the history of Hawaii's Polynesian ancestors, while listening to stories and watching a series of performances, including dance.
WAIKIKI BEACH MARRIOTT RESORT AND SPA
Waikiki Beach Marriott Resort and Spa (Oahu) debuted its multimillion-dollar comprehensive reimagination in August 2021, introducing a new single-acre pool and amenity deck with two pools and a new open-air restaurant overlooking the Pacific Ocean. The beachfront resort also offers completely refreshed guestrooms and suites with private balconies, a modernized open-air lobby, its Royal Kaila Spa and culturally focused guest programming.
Where To Eat
Miru Kaimuki, which took over Café Miro (a staple in Honolulu for the past 23 years) is a joint venture between Chef Chris Kajioka and San Francisco-based chef Mourad Lahlou. A Honolulu native, Chef Chris' menu is a fusion of fine French cuisine with a Japanese twist. The seasonal five-course prix-fixe menu changes on a monthly basis. For the month of March, guests can look forward to refreshing citrus flavours and seasonal vegetables, seen in dishes like the Kurobuta pork belly, smoked oyster, and Cabbage, or the Kanpachi (a type of fish) served with pineapple, turnip, and shiso. Currently priced at $82 per person, wine pairings for each course can also be added for an additional $40. Prices are subject to change monthly.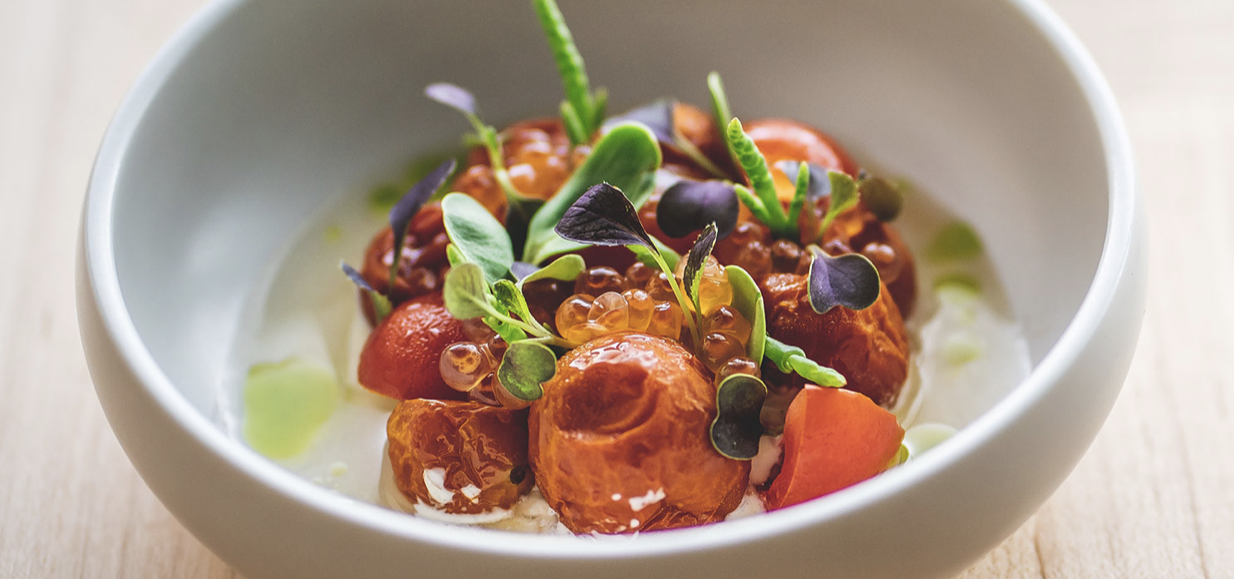 Drawing inspiration from Hawaii's plentiful natural bounty, Senia is a neighbourhood restaurant that is devoted to showcasing regional American cuisine. Run by chef and owner Anthony Rush, Senia offers diners a choice of two menus: the tasting menu, or the à la carte menu. At just eight seats, the tasting menu provides diners with an intimate, immersive culinary experience, where they'll encounter the highest quality seasonal ingredients, beautifully arranged to showcase their purity and chef Anthony's pristine technique. Expect to find plenty of seasonal vegetables, like blackened broccoli and crispy lion's mane mushrooms, along with seafood specialties, like the Maine sea scallops done with parsnip, bartlett pear and vanilla, or the citrus cured hamachi.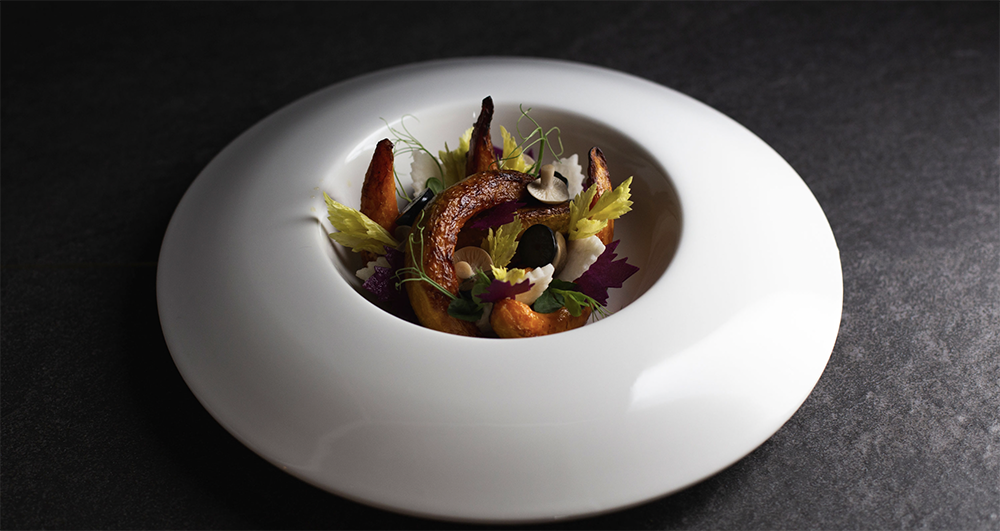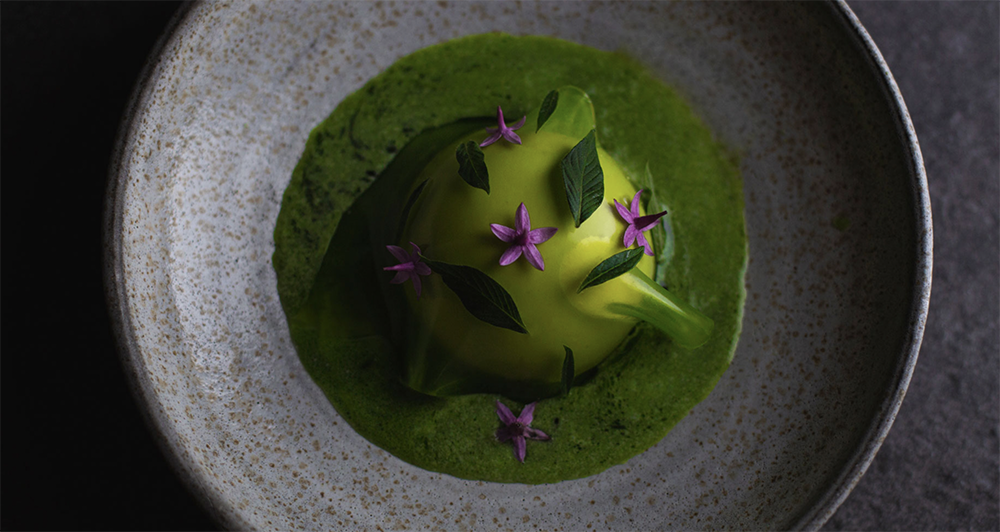 An exclusive, one-of-a-kind dinner tour of the National Tropical Botanical Garden's Allerton Garden (Kauai) is offered every Tuesday and Thursday. The Allerton by Fire dinner is served at the Allerton Estate House, accompanied by live Hawaiian and Polynesian dancing, music and a fire-knife performance. Capacity is limited for the intimate, open-air luau-style tour. The dinner includes a choice of chillies ginger chicken, furikake seared Ahi tuna, Yuzu marinated grilled shrimp, or a locally-sourced vegan option, as well as beet poke, local greens with a papaya seed vinaigrette, brown rice salad, yuzu marinated tofu, and assorted cooked vegetables. Tickets are $175 per adult and $150 per child aged 2-12. 
Getting There
Both Air Canada and WestJet are currently flying into Hawaii, with several non-stop flight options available. With service to The Island of Hawaii (Kona), Maui (Kahului), Oahu (Honolulu) and Kauai (Lihue), WestJet is providing guests with increased flexibility and affordable options to travel confidently from select Western Canadian cities to Hawaii. 
WestJet currently has flights into Honolulu from Vancouver, Calgary, and Edmonton; to Kona from Calgary and Vancouver; to Lihue (Kauai) from Vancouver and Calgary, and Maui from Edmonton, Calgary, and Vancouver. Guests travelling from Toronto would connect via one of our western Canadian cities (Calgary, Vancouver, Edmonton) depending on their date of travel and final destination in Hawaii. 
As of May 2021, Air Canada has offered several direct flights into Hawaii, including its Montreal-Honolulu and Toronto-Maui services. These flights complement the airline's long-standing services from Calgary and Vancouver to the Hawaiian Islands and enable convenient connections across Canada as well as from Europe. Air Canada's Hawaii flights from Montreal and Toronto feature a choice of three cabins of service, including the airline's premium travel experiences and Air Canada Signature Class featuring lie-flat Executive Pods. Additional gateways into Hawaii include non-stop service from Toronto to Honolulu, from Calgary to Maui, and from Vancouver to Honolulu, Maui, and Kona.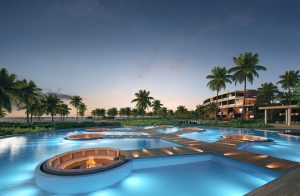 Expected to open in 2024, this resort will bolster Hilton's all‑inclusive presence in the Caribbean and Latin America to 10 properties across the region. Zemi Miches All-Inclusive Resort, Curio Collection by Hilton, will be the first all-inclusive Curio Collection by Hilton property in the Dominican Republic, when it opens in 2024. Located north of Punta Cana in the coastal town
Read More »