As a company that's been around for going on 150 years, Holland America Line is no stranger to adapting.
The premium cruise line started out as a shipping and passenger line, slowly gaining a reputation for safely bringing emigrants from Europe to North America. Nearly one million people made the journey to new beginnings and adventures on a Holland America ship — including Albert Einstein, Olympic boxing champion Bep van Klaveren, Alfred Hitchcock, Ernest Hemingway and Roald Dahl — to name but a few.
During the First World War, several ships were called upon to carry and transport soldiers. In the Second World War,, ships like Nieuw Amsterdam were even converted into troopships, eventually resuming regular operations after being refitted back to passenger ships post war.
At the height of the prohibition, the company offered what could be dubbed the original booze cruises — taking passengers into international waters from New York City to serve alcohol. Now doesn't that sound like a party?
Facing other challenges like stiff competition and the takeoff of trans-Atlantic air travel, HAL charted a course for new destinations in the Caribbean and Alaska, transitioning to a primary focus on cruise holidays.
And while the pandemic dealt another blow, the cruise line forged ahead to make sure the return to the waters would be strong by enhancing its content and putting in place new programming to mark its 75th year of operations in Alaska.
"The pandemic has been hard, but as I stand here today, I'm flooded with hope and filled with confidence that our best days are still ahead," Michelle Sutter, vice president of North America sales, said kicking off a session during the Attitude of Gratitude trade appreciation cruise held on the Rotterdam from March 10 to 13.
The new Pinnacle-class ship is the seventh to hold the Rotterdam name, including the company's first ship, the original Rotterdam. Although the flagship has come a long way since those original cross Atlantic sailings with offerings like the Music Walk, featuring nightly entertainment ranging from B.B. King's Blues Club to the Rolling Stone Rock Room, where a live band plays classic rock and roll hits, and a culinary scene with high-end options like Tamarind and Rudi's Sel de Mer to quick bites like gourmet hotdogs and burgers, elements of the past are still evident throughout.
"Our first ship was Rotterdam. The company was headquartered in Rotterdam — it's actually a hotel now," explained Gus Antorcha, president of Holland America Line. "There's always been a Rotterdam as part of the fleet. The history of the company is very important to us — it's acknowledging our roots, where we're coming from and where we started."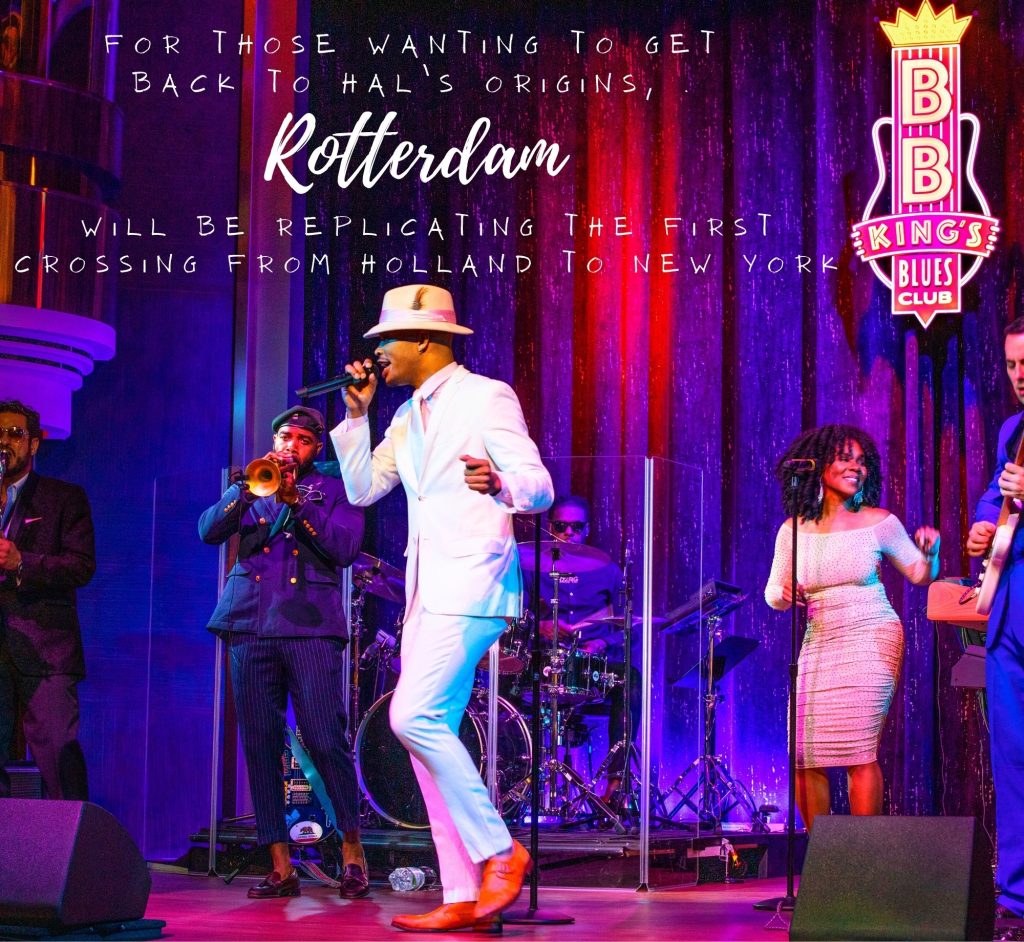 The evolution of HAL plays out during an evening staged presentation called Origin Story on Rotterdam and look no further than the cocktail menu at Half Moon Bar for a drink called the Three Mile Run, in honour of the prohibition days.
And for those truly wanting to get back to HAL's origins, Rotterdam will be replicating the first crossing from Holland to New York on a special itinerary set for Oct. 2, 2022. Although unlike the original crossing 150 years ago, there are added ports of call on the docket like Copenhagen and Paris.
"We're adding a few other ports because just a straight-shot Rotterdam to New York wouldn't be that interesting — but in October, this ship will go from the Netherlands to New York, we stop in Paris along the way, which is nice. That voyage in particular will have a lot of our history and some of the memorabilia," said Antorcha. "It's pretty cool when you've been operating 150 years and started around bringing emigrants and doing it in a way that was safe. It was safe passage, it was quality, but it was focused on emigration."
And stay tuned for 2023, as the company marks a milestone 150 years of operations since officially being founded on April 18, 1873. More details about highlights and the celebrations that are in store will be released closer to the anniversary date.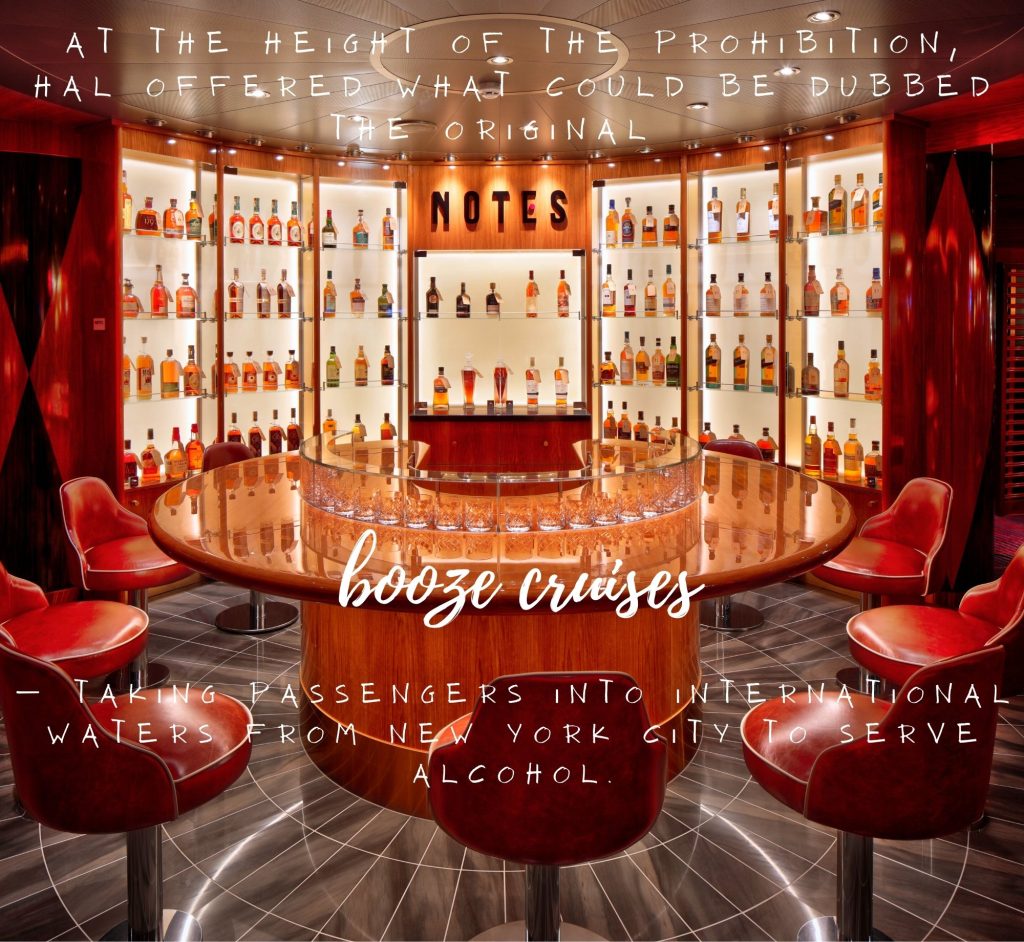 "The not so obvious advantage for booking a cruise right now, at least in the short term, is service," he said. "The ships are staffed up and the service is excellent. Compare it to other options today where costs may be high with service gaps due to staff shortages and supply chain issues. This was not a issue on board which was a delight to experience."
As for the Rotterdam, Pearlman said the flow of the ship made sense and it was apparent that "HAL is just as delighted to be back to cruising."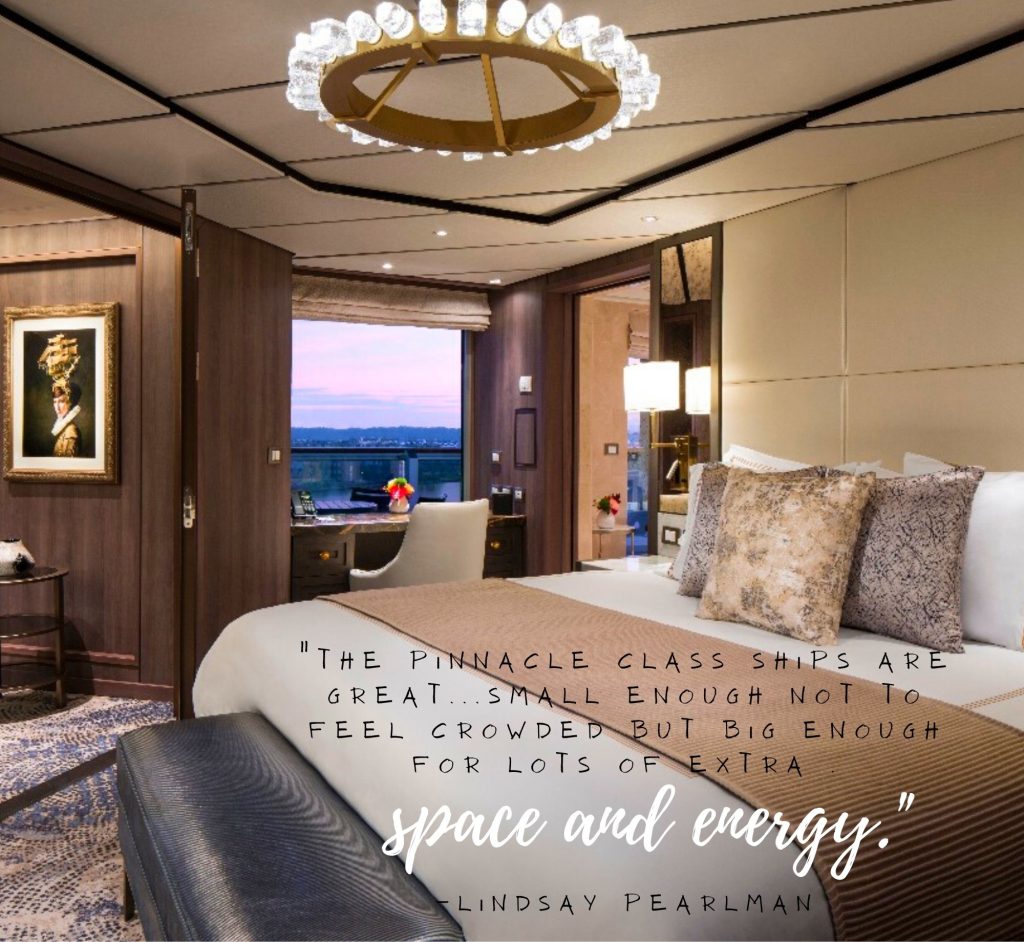 "The Pinnacle class ships are great," he said. "Small enough not to feel crowded but big enough for lots of extra space and energy. I think there something for everyone but I would say it's geared more towards adults — of any age — with an affinity for music and food."