As the summer weather heats up, Canadians are eager to get out and explore again. Here's a look at some memorable new hotels to check into across North America, Europe and beyond.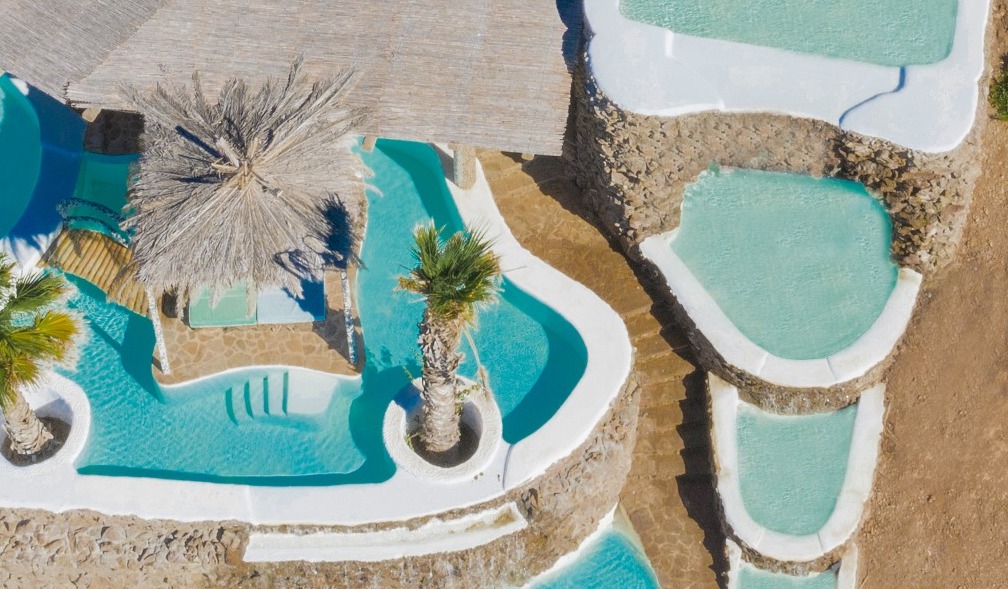 The scenic boutique hotel Calilo first opened in 2019 as part of the Luxurious brand owned by Angelos Michalopoulos and Vassiliki Petridou. New this year are five reimagined EOS Collection suites, a new spa and wellness centre and a newly-appointed Executive Chef, Alexandros Tsiotinis, who will oversee the resort's culinary offerings and launch two signature dining concepts.
The hotel features luxurious 1, 2 and 3-bedroom suites; multiple dining outlets, Rocks Pool Restaurant and private beach cabanas; wellness offerings like sunrise yoga and in-room spa treatments; exclusive experiences like private boat excursions, culture trips, wine tasting and dinner under the stars; and a variety of spaces for weddings and events.
The family has left 95% of the land undeveloped, in order to sustain Ios' natural beauty, and made use of construction material extracted from the ground of the actual building site like marble and stone-granite.
Calilo also has several conservation projects including the Elektra olive tree project, where they have planted over 60,000 trees and bushes from around the island to restore the habitat that had previously been burned by wildfire and land deforestation, including 550 ancient olive trees (some more than 300 years old) which were saved from being sold for wildfire in Athens. 
The newly opened Hyatt Place LAX is an airport hotel travellers will actually want to spend time in — and not just to sleep. The dual branded hotel (Hyatt Place LAX for longer stays) is conveniently located a short 24/hour a day shuttle ride from the airport and with a prime location that offers some viewing perks. The hotel offers the tallest outdoor pool in the Los Angeles Airport District and the rooftop ShoresLAX Restaurant & Bar features views of LAX runways and the lights of downtown Los Angeles.
The 15th floor location is a relaxing spot to watch watch planes landing over pints of craft beer or cocktails, tacos and other options like New York strip with avocado salad and garlic fries. The hotel offers 401 rooms with floor-to-ceiling windows offering natural light and front row views of planes arriving and departing from the runway. Along with overnight stays, this is also a great option for travellers looking to make the most of a lengthy layover in Los Angeles. Additional perks include free breakfast and WiFi, and onsite amenities include large fitness centre.
XIXIM Mundo Imperial is set to open this fall offering a blend of total wellness immersion with all-inclusive comfort within a nature reserve with miles of private beaches.
XIXIM, part of Mundo Imperial Entertainment & Hospitality, will open with 32 suites available for reservations beginning this fall. Each suite will be set within a cabin with traditional palm-thatched roofs and feature a terrace with hammocks overlooking the ocean.
The Mayan-inspired resort will feature amenities like a wellness dome and a temazcal. XIXIM is located 90 minutes from the Mérida airport and 10 kilometres north of the town of Celestún.
TEXT BY: ANN RUPPENSTEIN