Tivoli Hotels & Resorts recently opened its first property in the Netherlands.  
The Tivoli Doelen Amsterdam Hotel is a 16th-century property in the classicist style overlooking the Amstel Canal; it is considered to be the oldest hotel in the Dutch capital. The property was the original home to Rembrandt Van Rijn's famous painting The Night Watch (completed in 1642), which hung on a wall in what is now one of the hotel's bedroom suites until it was relocated to the city's famed Rijksmuseum.
Centrally located in Amsterdam's historic city centre and walking distance from the city's main tourist attractions, the heritage property has 81 guest rooms including seven suites, most of them overlooking the canal. It also boasts the elegant new Omber restaurant and bar, which is inspired by the art of Rembrandt, who lived very close to the hotel.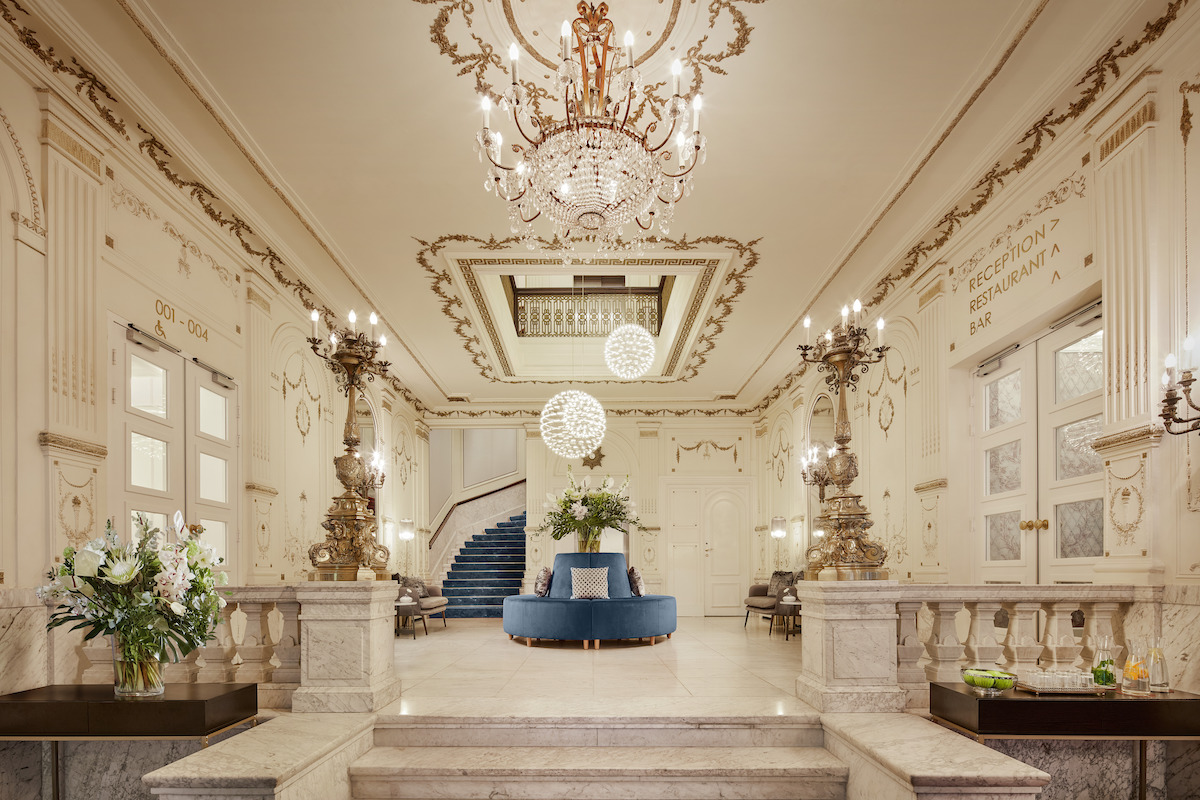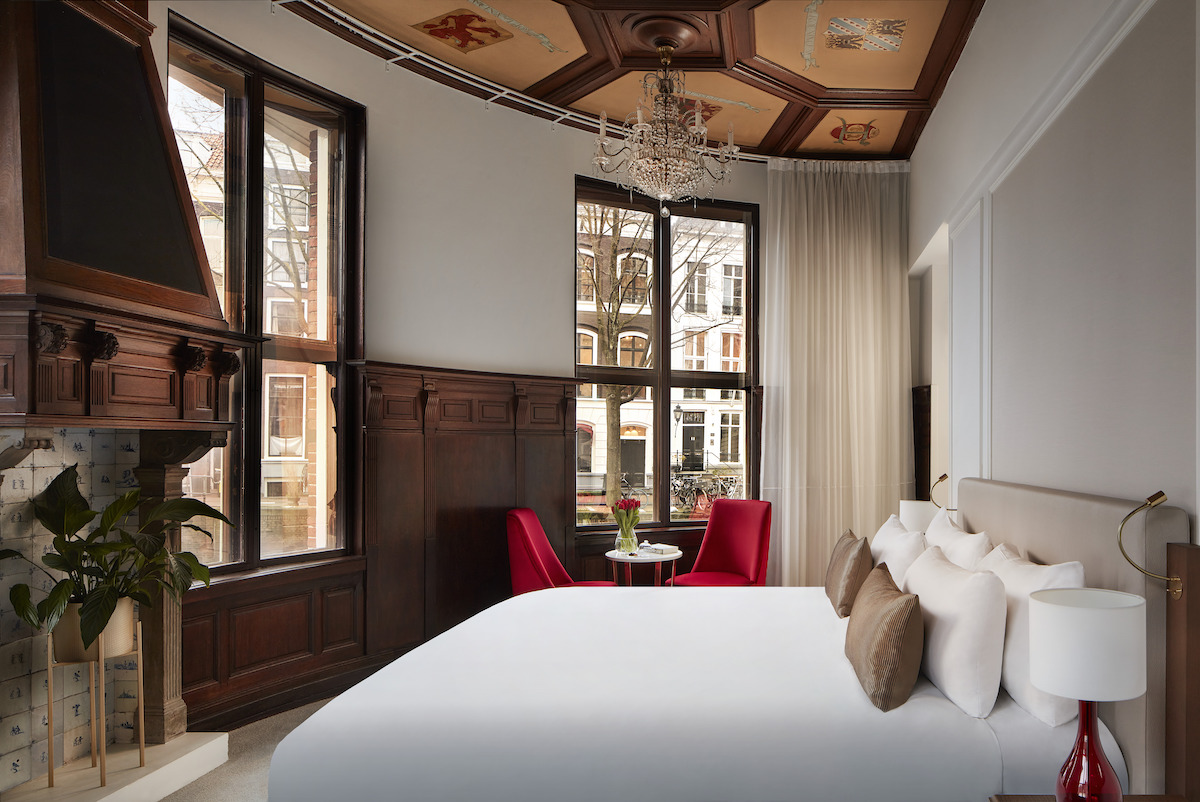 For an ultimate Dutch experience, guests can book the 506-square-foot Rembrandt Suite, where they can view a perfect replica of The Night Watch, in the same room and on the exact wall where the masterpiece originally hung for 70 years. Another interesting room is the Empress Suite, which was once the boudoir of Empress Elisabeth of Austria, most well-known as Sisi.
With a unique C-shape design to maximize views of the canal, the suite has a king-sized bed with Dutch shields on the ceiling, which are a symbol of protection. 
A touch of Rembrandt
On the ground floor and overlooking the canal, Omber restaurant and bar now offers a Mediterranean-Dutch fusion menu.  The restaurant's name was inspired by the craftsmanship of paint making and the limited colors Rembrandt used in his works of art– omber, or amber in English, being one of his signature colours).  
Every dish on the menu contains an element inspired by his color palette. The menu also takes inspiration from the artist's favorite dishes, such as herring and pickles, which has been recreated by the team and given Dutch name "Rembrandt Pauze". The restaurant's slow-cooked Dutch veal with parsnip, Carrots and Purslane is perfectly paired with Portuguese Cartuxa wine from Alentejo, a nod to the Tivoli brand's Portuguese heritage.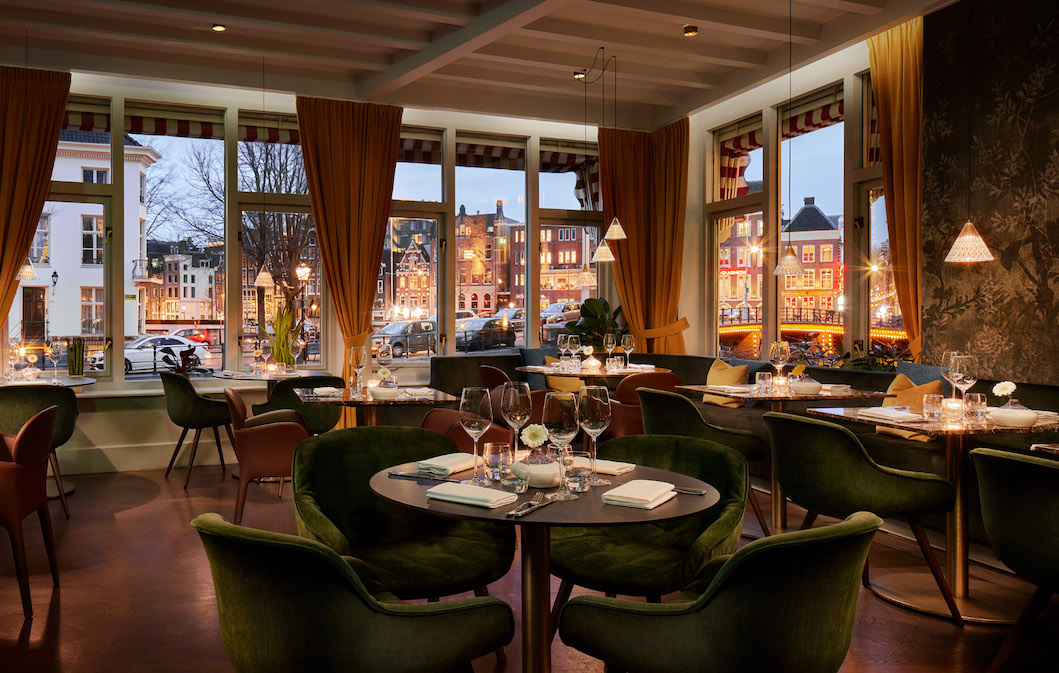 Omber Bar, which opens daily at 4:30 pm, serves several signature cocktails have been created with Jenever, a typical Dutch gin that was also Rembrandt's favorite drink. Most of the bar's gin cocktails are made with a local Jenever producer, Wynand Fockink, which operates a similar distillery process to that used in the Dutch Golden Age. 
The star cocktail, "Night Watch" is based on an old recipe found in the hotel archives dating back to the 17th century and is made with old Jenever, coffee liqueur, syrup and cherry bitters.  
Suites at Tivoli Doelen Amsterdam Hotel start from $643.00 including breakfast for two people. For more information on Tivoli Doelen Amsterdam, visit https://www.tivolihotels.com/en/tivoli-doelen.