Cappadocia is one of the most breathtaking regions in Türkiye, attracting tourists with its breathtaking natural beauty and historical locations.
This 'fairy-tale region' offers a unique experience every season with its cave hotels, colourful hot-air balloons, peculiar cultural stops, and thousands of years old viticulture and pottery-making heritage. Here are five reasons why you should not miss a trip to Cappadocia.
Fairy Chimneys: The Symbol of Cappadocia
'Fairy Chimneys' are ancient rock formations that are emblematic of Cappadocia, and can be spotted from anywhere in the region. The finest examples of fairy chimneys are in Paşabağ, where their conical bodies with 'hats' are formed of hard rocks.
The best way to experience the breathtaking view of these rock formations is from a hot-air balloon. As the balloon gently ascends at sunrise, you will have the chance to see the spectacular valleys of Cappadocia beneath your feet.
Choose your room in the cave hotels
Staying in a 'cave hotel' is one of the most unforgettable experiences that Cappadocia offers its visitors. The unique architecture and design of the cave hotels adds a charm to the place, making it a must-visit destination for travellers. Watching the sunset while sipping your coffee in these hotels, where the historical and natural textures of the region blend with modern luxury, will make your Cappadocia trip unforgettable.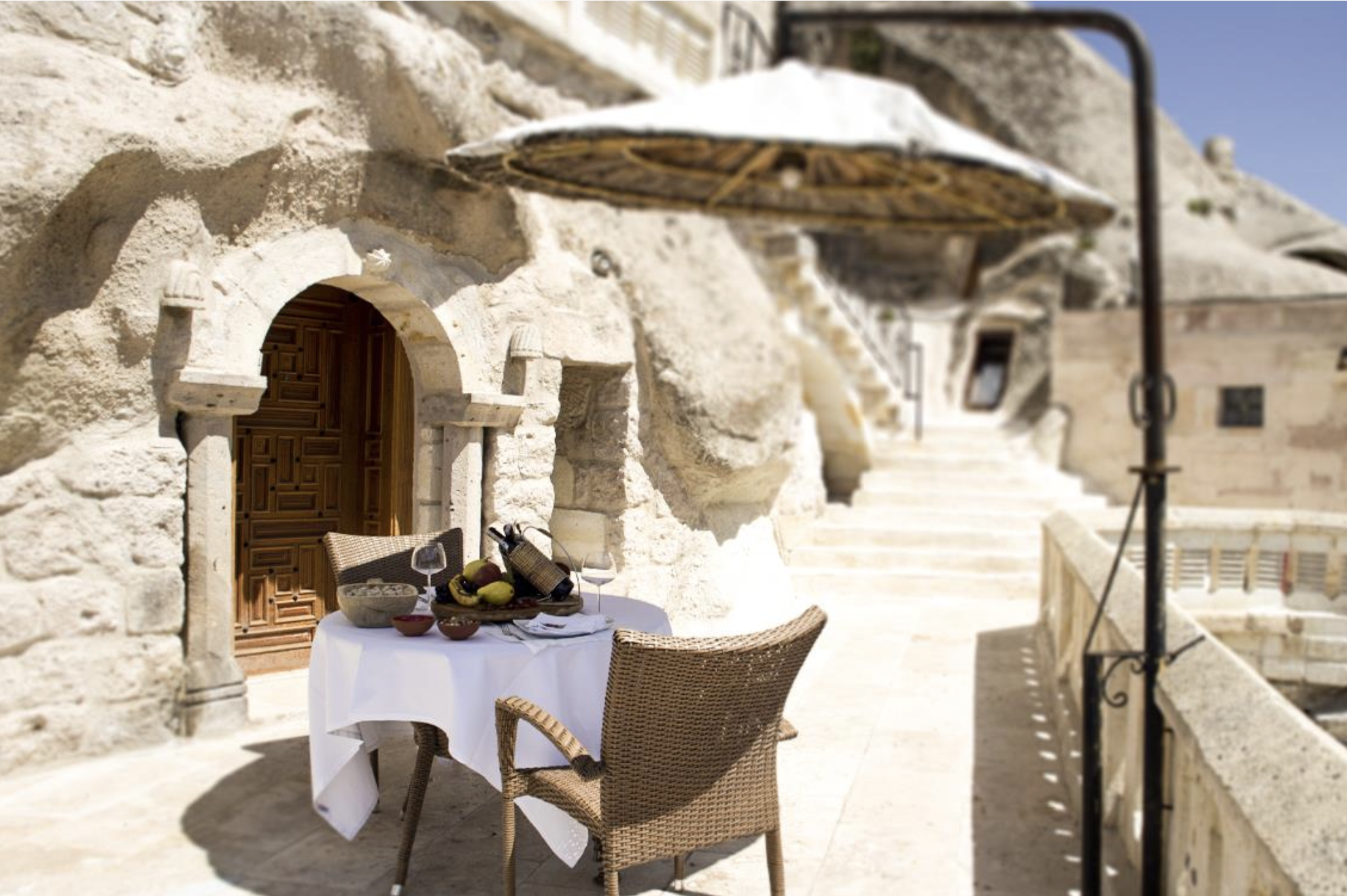 Magnificent underground cities that take you back in time
Cappadocia is home to significant remnants dating from the Hittites of the second millennium BCE to the continuing dwelling of civilisations. 
Göreme Open Air Museum, on the UNESCO World Heritage list since 1985, is remarkable for its sacred sites carved into the rocks and frescoes depicting significant scenes from early Christianity.
The underground cities are in fact the main attraction that make trips to Cappadocia indeed spectacular. Originating from the seventh and eighth centuries AD, the underground cities were used by the early Christians to openly worship.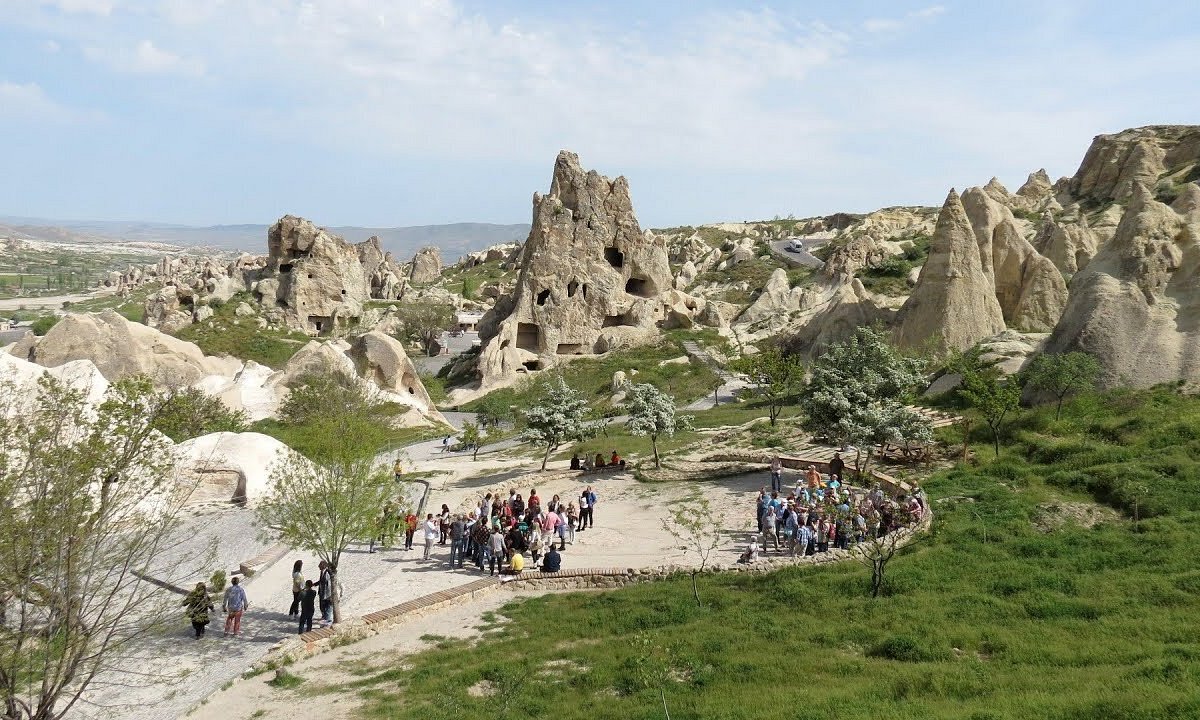 The cities of Kaymaklı, Derinkuyu, Özkonak, and Mazı have survived for decades and take you back in time, offering a look how the people in these underground cities lived, with their tunnels, rooms, barns, wine cellars, dining halls, churches, and food warehouses. The Gomeda Valley, stretching along the Üzengi River, contains churches carved into rocks, dovecotes, vines, and an underground city. The 'Three Beauties,' which are three adjacent fairy chimneys defined as 'the father, mother, and kid' at Ortahisar Castle and Ürgüp district, are also must-see spots in Cappadocia.
World-renowned hot-air balloon tours
One of the most popular activities to do in Cappadocia is definitely a hot-air balloon tour. However, your options for adventures in this beautiful city are endless. Off-road safari experiences allow a closer look at the region's valleys, rock settlements, and fairy chimneys. Exciting hiking trails are perfect if you want to explore Cappadocia on foot.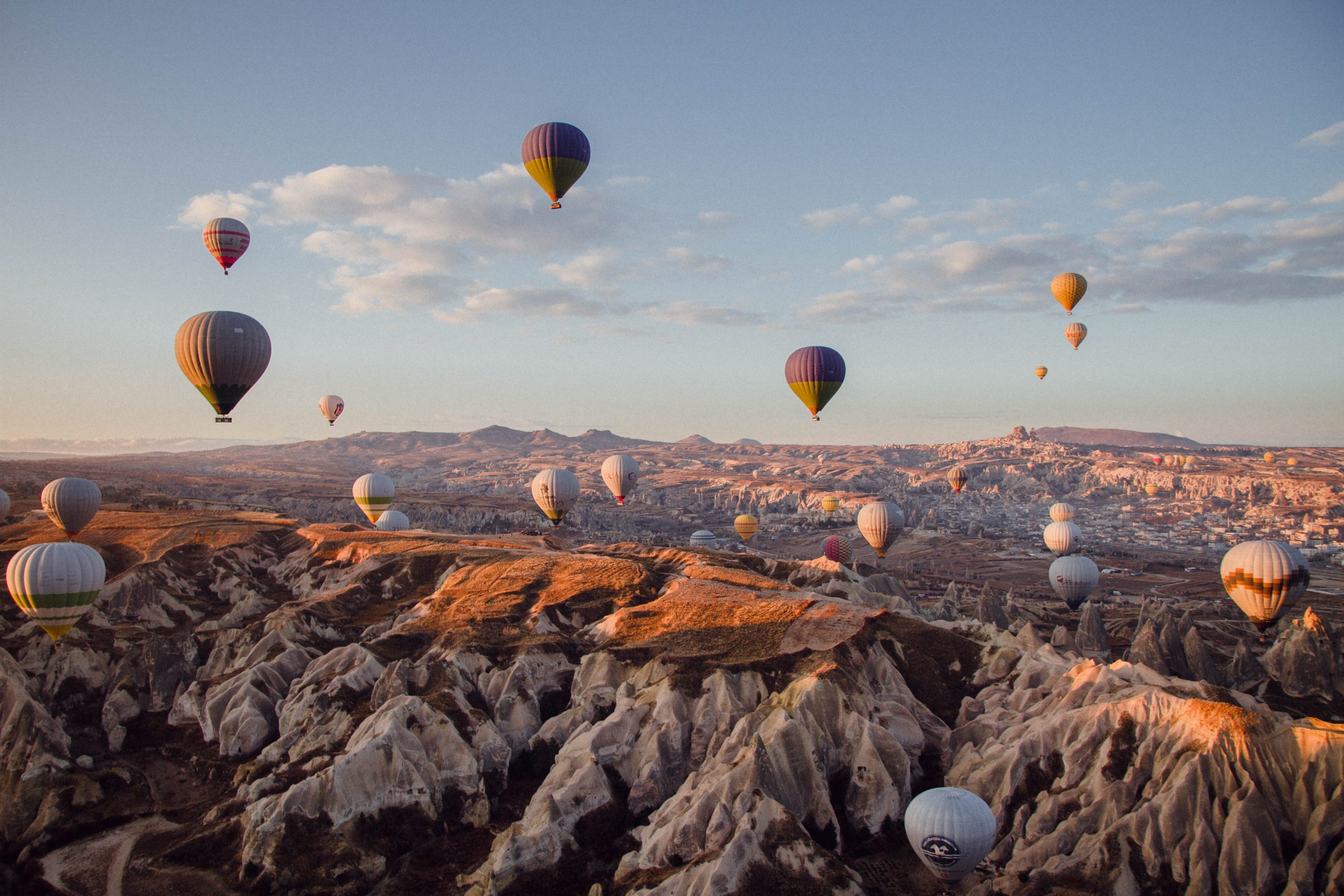 This region is also known as the 'land of beautiful horses,' where you can explore the area riding horses familiar with the territory. Pottery is another unique experience that Cappadocia offers to its visitors, who can attend a pottery workshop in Avanos, which is famous for its soft and oily clay that comes from the riverbeds of Kızılırmak.
Unique Gastronomy Experiences
Cappadocia, where local delicacies turn even the most ordinary meal into a 'feast,' is a famous attraction for gourmet travellers. 
Testi kebabı is a must-try delicacy of Cappadocia cuisine, which is rich in recipes prepared with vegetables and fruits that are grown in the region's fertile lands. Other regional specialities include apricot stew, rice pudding with turmeric, Nevşehir mantısı (a type of ravioli), and clotted cream.
Cappadocia also has a deep-rooted winemaking heritage that dates back thousands of years, and wines made from endemic local grapes are a must have!