Nahanni National Park, UNESCO's First World Heritage Site, is one of Canada's largest and most magnificent nature reserves. Accessible only by air, it borders on a portion of the Mackenzie Mountain Range. The South Nahanni River flows through the deep canyons, past steaming hot springs, across alpine tundra, and past Rabbitkettle, a 30-metre-high mound of fragile limestone layers of tufa.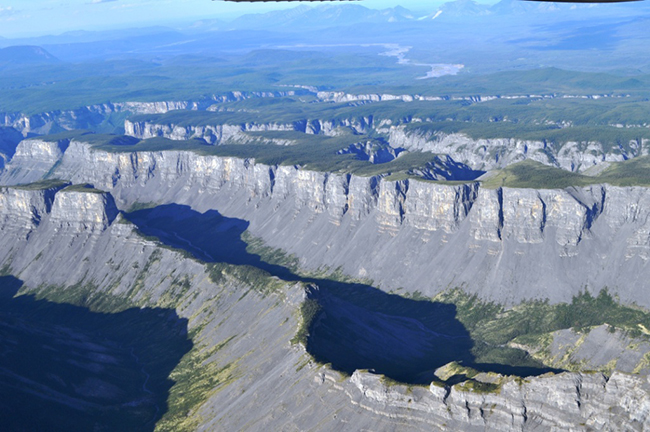 The mystique surrounding the Gold Rush holds irresistible allure. Planes land on the shores, allowing visitors to step into the scenery, while river trippers portage around. Abundant wildlife – including Dall's sheep – wander the plateaus and diverse terrain. Experience first-hand flight-seeing on a journey into some of Canada's most breathtaking scenery of untamed rivers and jagged mountains. Simpson Air, the first air charter company in Fort Simpson, offers fly-in and fly-over day tours, charters for a "plan your own tour," or canoe rental and fly-in fishing gear rental. Whatever your dream wilderness experience is – canoeing, kayaking, rafting, mountain climbing, hiking, wilderness lodging, Northern Lights viewing – Simpson Air can make it reality.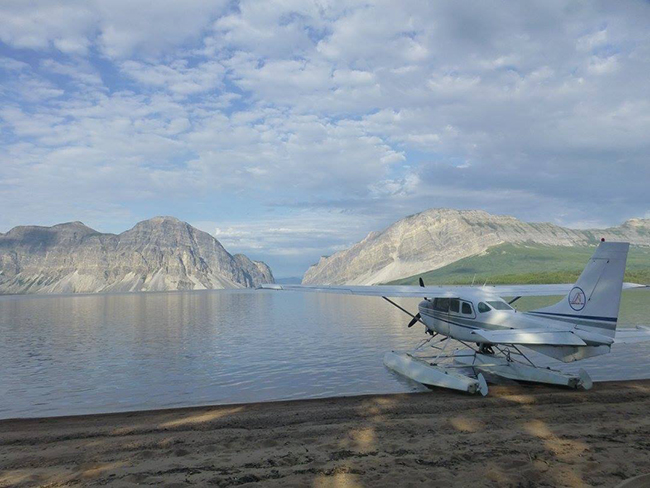 A must-do stopover is the Nahanni Mountain Lodge at Little Doctor Lake, nestled at the foot of the Mackenzie Mountains where they rise from the Interior Plains. The original lodge was home to pioneers Mary and Gus Kraus who passed it on to Ted Grant, chief pilot and owner of Simpson Air, to preserve and promote their passion for this majestic land. Cast off in a motorboat to explore, or grab a canoe and paddle to the river. Throw in a line and fish for dinner. Enjoy the sandy beach and shallow waters or hike up the back of the grand buttresses through "the gap." This historic homestead is ideal for families, groups, or your own private getaway. A unique stay with lodging, tour choice, and airfare for up to 12 guests.
Fort Simpson, the oldest established trading post in the Mackenzie Valley, can be reached by air via Yellowknife. Local services include all the basic amenities to support your journey. Reserve online at http://simpsonair.ca or talk to us about your wilderness dreams at 1-866-995-2505 or [email protected].