In the mood for some bubbly?
NoMo SoHo just launched a Champagne Suite Experience driven by Veuve Clicquot called "Ode to Bubbly". 
As part of this glamourous offer, guests will be showered with Veuve Clicquot-branded merchandise including walking into a room decorated with Veuve Clicquot pillows and receiving a bottle of Veuve Clicquot served in a Veuve Clicquot ice bucket with two Veuve Clicquot goblets.
In addition to the bubbles, the offer also comes with some cool clothing swag including two Veuve Clicquot beanies and two Veuve Clicquot T-shirts that guests can keep and take home. An amenity of mixed nuts, popcorn, and chocolate covered strawberries (all served in Veuve Clicquot vessels!) will await guests upon check-in.
For guests who want to upgrade their stay even further, there's also the option to add on a mimosa bar for an additional cost.
The "Ode to Bubbly" offer is bookable through NoMo Soho's website. Prices for the King suite with the Veuve experience start at $400.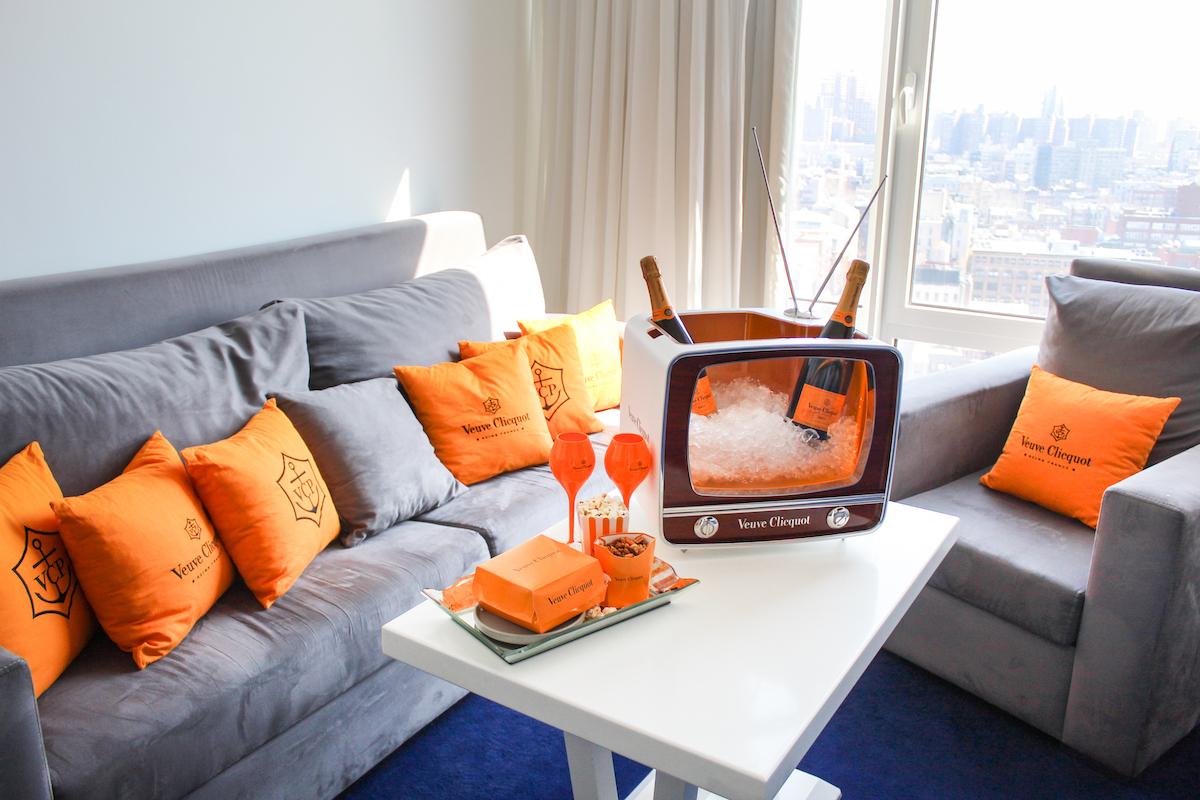 About the hotel
NoMo SoHo is an independent luxury property located in the heart of New York's SoHo neighborhood, which is known for having fashion, design, art and culture at its epicenter.
As an abbreviation for "nostalgic + modern," the term NoMo sits at the intersection of vintage and cutting edge, both associated with the style of its location. The property and its namesake celebrate the original spirit of the area known for its artistic origins, cast iron architecture and cobblestone streets, while blending the culture and fashion of today's digital age.
The 264-room hotel and 26-story building is one of the tallest in the area, offering striking 360-degree views of Manhattan. The hotel is also home to the wildly popular NoMo Kitchen that offers a rustic American menu with global influences, and the newly opened cocktail bar, Nina's x Liquid Lab.