Not one to shy away from immersing myself in the real local culture firsthand, I decided to suck it up for the authentic experience.

---
To be or not to be naked, that is the question.
I'm in Baden-Baden, Germany, one of the UNESCO-listed Great Spa Towns of Europe, faced with the decision to bare it all — or not. There are two thermal baths in the historic spa town, a contemporary one built in 1985 and a traditional one with impressive Renaissance-style architecture dating back to 1877.
From the offset, the authentic Friedrichsbad sounds like the obvious frontrunner, but the caveat is that it's textile-free, meaning no swimsuits are allowed. As tour guide Joachim Schadendorf puts it in simple terms, "this one is serious and that one is fun."
Not one to shy away from immersing myself in the real local culture firsthand, I decided to suck it up (or more like suck it in) for the authentic experience.
It's definitely not the most popular option, especially amongst North American travellers, who tend to be more hesitant to strip down completely amongst strangers, including members of the opposite sex.
By the numbers, at pre-pandemic levels, the modern Caracalla bath down the road — where swimsuits are worn — attracted an average of half a million visitors per year, whereas roughly only 70,000 people frequented Friedrichsbad. Here's to the road less travelled!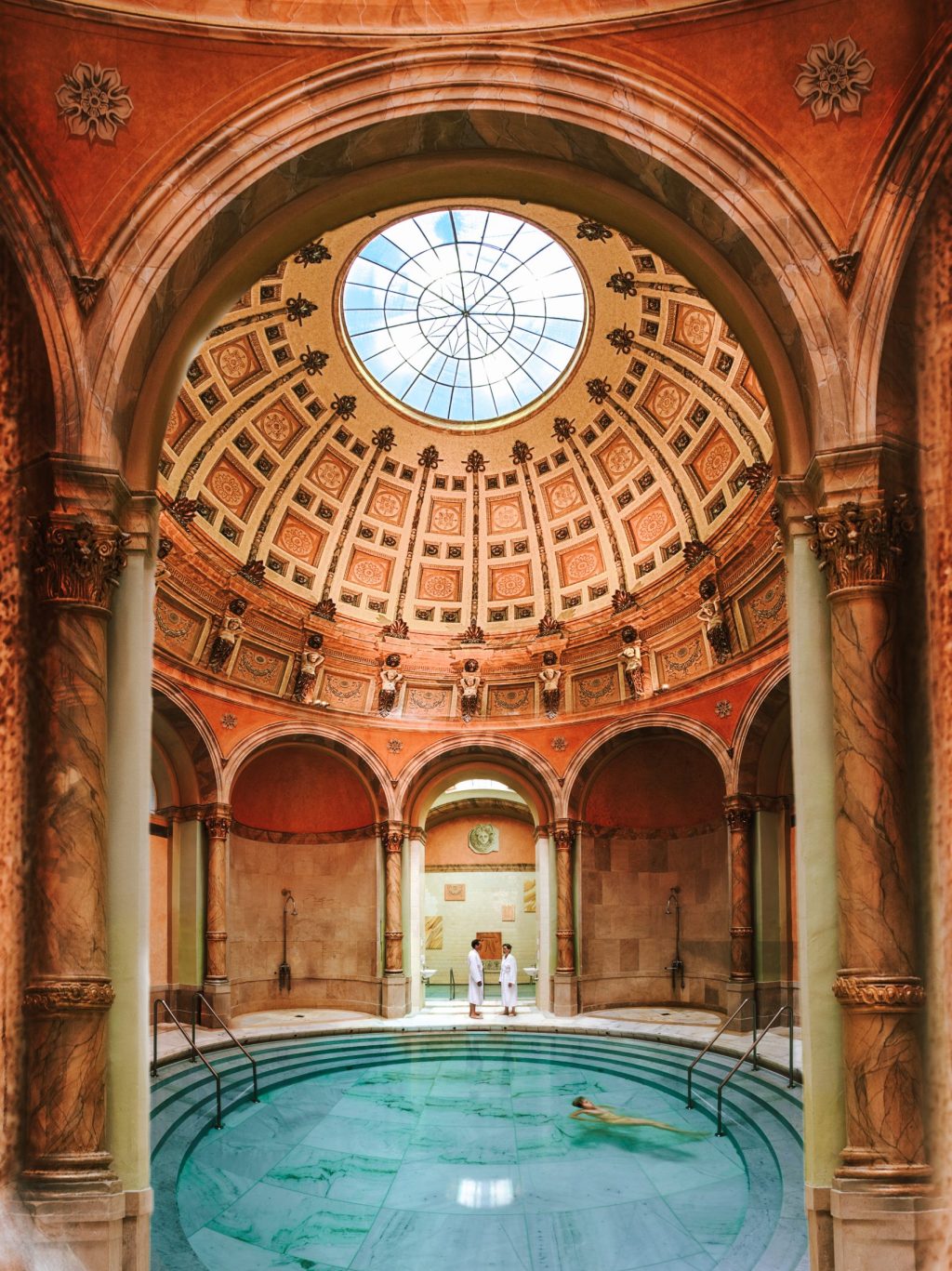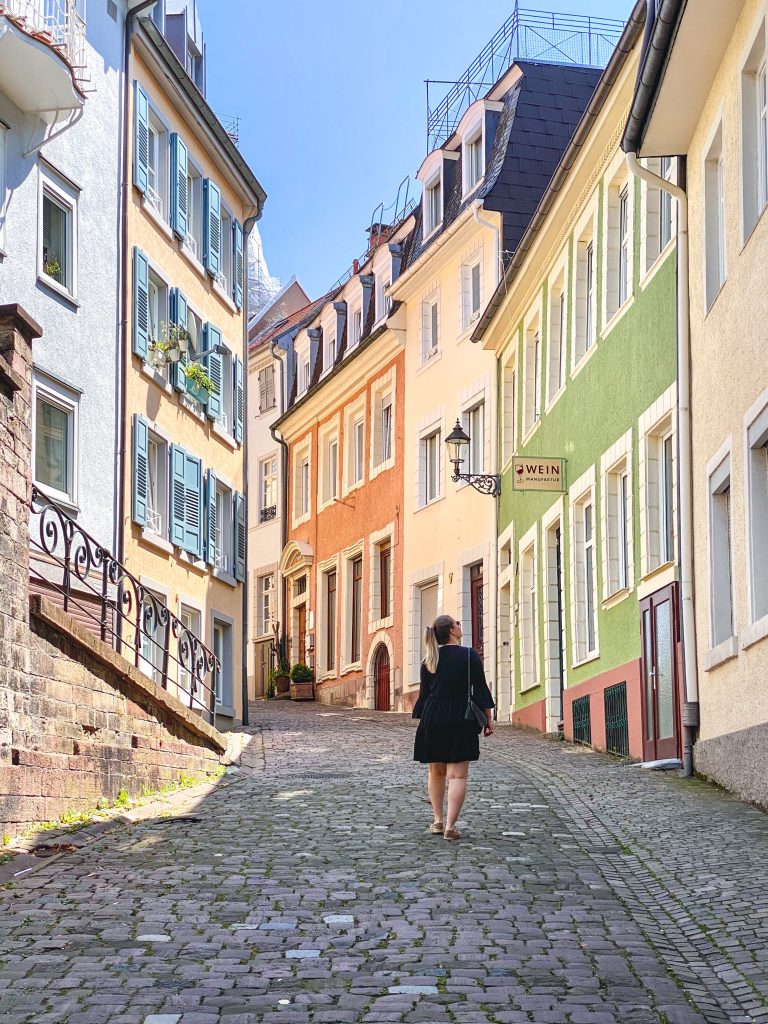 The skinny on the dip
After paying the €35 entrance fee, I headed to the co-ed changing area with two others and was relieved to see a tiny sheet in the locker. After slipping out of my clothes, I wrap it around my body and strut to the main spa entrance with confidence.
That's when a male staff member greets us — in full spa attire in case you were wondering — to explain that the space is divided into a circuit of 17 different stations. After showering before station seven, "you leave the sheet in the laundry pile," he said, motioning to my short wrap.
Following an initial cleansing shower, the process began with various warm and hot air baths, providing an identical sensation to being in an over-sized sauna. I eased myself into the au natural experience by opening my sheet once I'd settled onto one of the wooden loungers.
This isn't so bad.
A few steps later, at dreaded stop number seven, the time had come to commit fully to the nudist lifestyle before entering the first thermal steam bath in the circuit. I was determined to proceed in the name of research. "Alright, let's do this," I said out loud, more so to motivate myself, that this was indeed happening.
Trying to avoid eye contact with all the passing private parts, we ducked into a corner of the steam room, placing fresh hygienic matts underneath our bottoms before sitting down. Then, quite astonishingly, like the steam evaporating in the room, within minutes we were no longer phased by the fact that we were stark naked and quickly embraced the more liberal European views on letting it all hang out and feeling comfortable in our own skin.
It was either that, or the steam went to my head.
"I was nervous at first, but you realize that everybody just kind of looks the same," one of my travel writer companions, whom I'd only met two days earlier, whispered.
The art of bathing, Roman and Irish style
Design wise, the centrepiece of Friedrichsbad is an intricate 17-metre high dome set above a circular pool. Before I knew I would muster up the courage to get to this point, I told myself that getting to see the architecture would make it worthwhile. Now, floating on my back while looking up at the elaborate ceiling, it didn't disappoint, and I couldn't help but think of the historic figures who swam in this very spot more than 146 years ago.
"Here at the Friedrichsbad, you lose track of time within 10 minutes and track of the world within 20," wrote literary great Mark Twain after a visit in the late 19th century.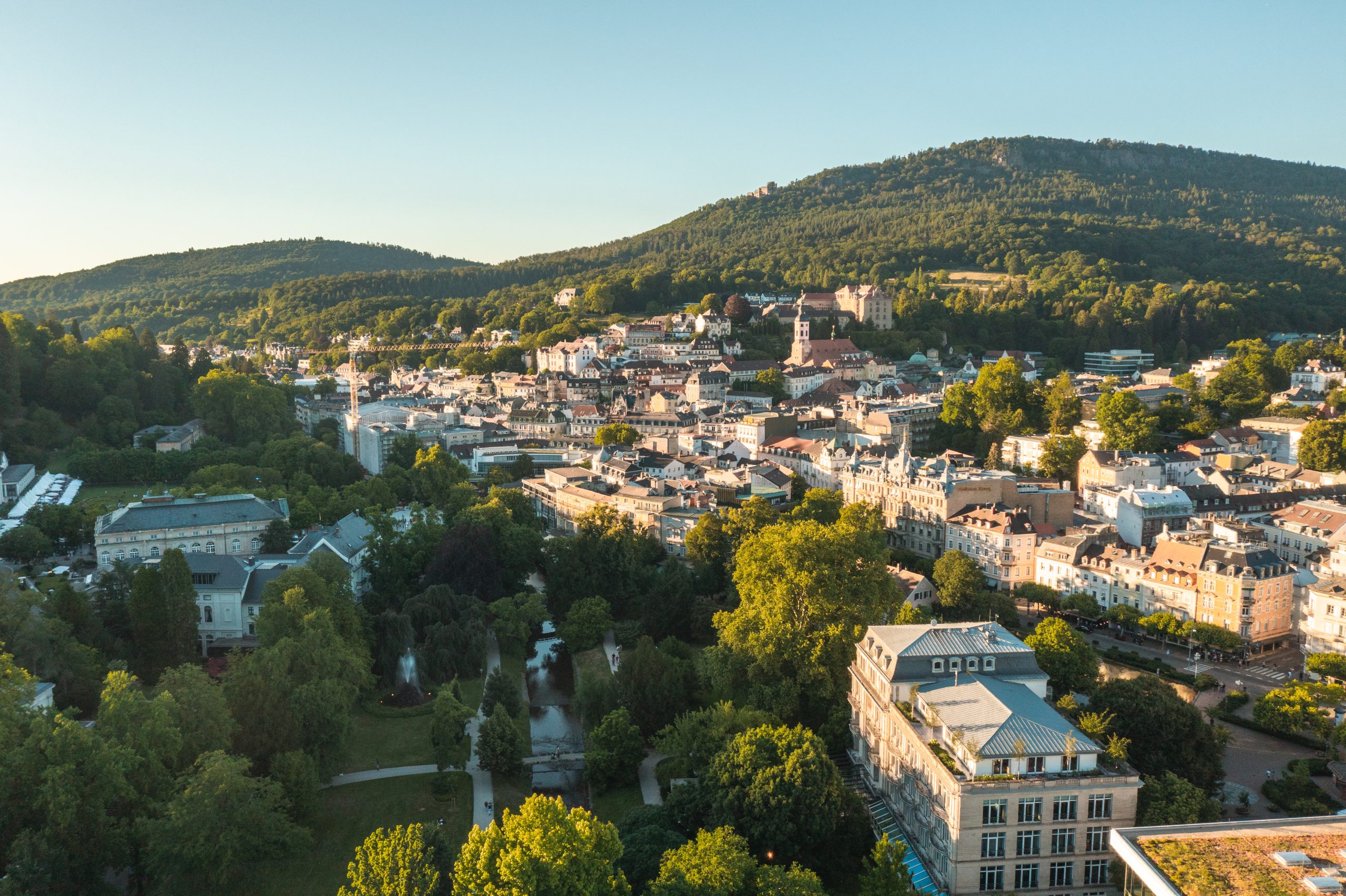 For me, the unexpected highlight of the experience was a visit to what's called the relaxation room, a dark room filled with multiple beds. After laying down and wrapping myself in the warm blanket, I dozed off for a power nap, in deep relaxation mode. 
I could have stayed for hours, but naturally, I also had to see what the other Caracalla spa was all about. Aside from the fact that visitors weren't naked, which almost felt strange after fully embracing the other way, another key difference is that it's family-friendly (meanwhile, Friedrichsbad is adults-only with a minimum age requirement of 17 years). A highlight of the Caracalla bath is the outdoor area, where a steamy mist layer appears above the rock grotto formation when the temperature outside is cold enough. This is also where to go for additional spa services, such as massages, and a variety of saunas and treatment rooms. 
In my natural element
Notably, the thermal waters in both baths come from the 12 natural springs that push out roughly 800,000 litres of mineral-rich water a day at scorching temperatures as high as 68°C, first discovered some 2,000 years ago.
Friedrichsbad was, from day one, a huge success. It was the biggest and most modern bath in Europe. It is a so-called Roman-Irish bath, combining the Roman tradition of bathing in different temperatures with the Irish tradition of steam baths," noted Baden-Baden based tour guide Katharina Koerner, adding that as a UNESCO listed building, it virtually looks the same as the day it opened. "In Roman tradition, it is, of course, textile-free to this day. Some people say, oh, I wanted to go in there, but in that case I prefer the Caracalla, where I can wear my bathers… We had an article about it once called 'nothing but the comb' because that's one of the big advantages, you don't have to come prepared."
Just prepared to bare it all, that is.
For the full digital edition of this story, click here.
Read more stories in the new OFFSHORE Summer 2023 issue. Available now!