Variety Cruises, Greece's leading small ship cruise line, has for the first time in its 70-year history, revealed a
Hiking Collection Cruise
that offers the best of many worlds: cruising in the Greek seas, hiking, and insider insight into the history and stories from Ancient Greece.
Guests will be joined on board by outdoor specialists on the history of the Peloponnese and a resident archaeologist. The week-long cruise will depart from Athens on Nov. 4, then through the Corinthian gulf, encircle the Peloponnese and return back to Athens. Stops will include Nafplion —Greece's first capital city— and Ancient Epidaurus, Itea for the famed oracle Delphi, strikingly beautiful and equally mysterious, Monemvasia and Pylos. Rates start at 1,250€ per person.
Nikki Beach Resort & Spa, Porto Heli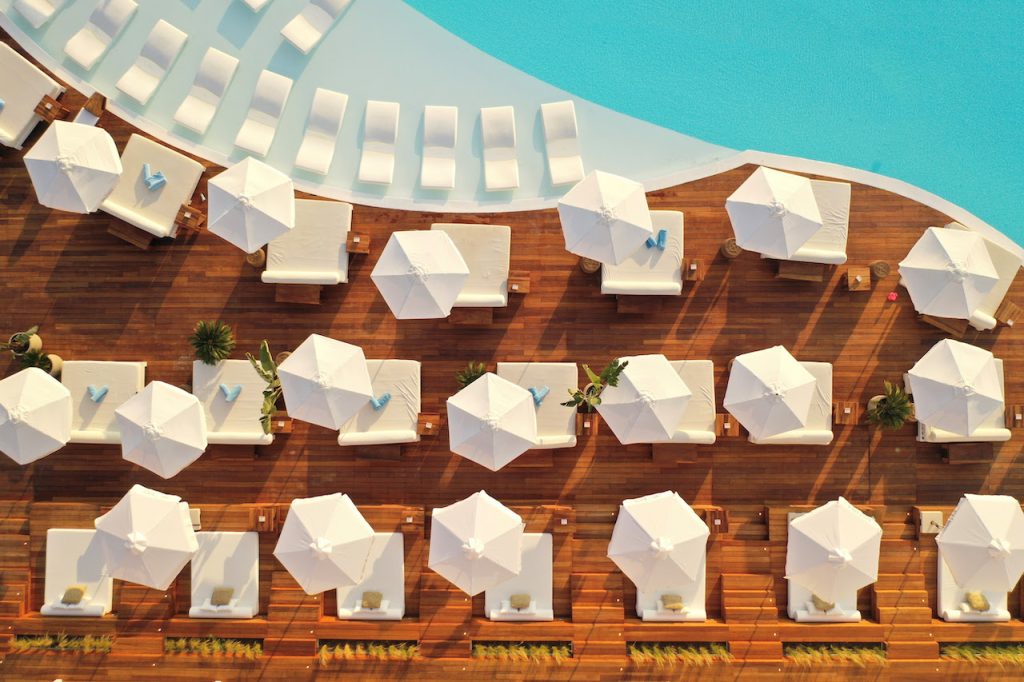 One of Greece's best-kept secrets is Porto Heli in Argolis, situated in the eastern part of the Peloponnesian peninsula. Just over a two-hour drive from Athens, Porto Heli is home to
Nikki Beach Resort & Spa
. The resort perfectly combines unique lifestyle and culinary experiences with relaxation and discovery. Tucked away in this beautiful corner of Greece, Nikki Beach is the perfect base for excursions in the Saronic Gulf and road trips in the surrounding ancient sites including Mycenae, Nafplion, Corinth and Nemea and of course the architectural masterpiece of ancient theater of Epidaurus. Guests can easily catch a water taxi to Spetses and Hydra, two of Greece's most beautiful and aristocratic islands, the latter of which is home to Jeff Koons's
Apollo
, a solo exhibition on view at DESTE's Project Space at the island's old Slaughterhouse.
Nikki Beach remains open until Oct. 15 and invites guests to stay active and rejuvenate with a special
Autumn Getaways
offer which included one complimentary lunch or dinner per day, access to Nikki Beach with complimentary use of sun beds and umbrellas, and complimentary Wi-Fi and use of the gym.
Ducato di Oia Boutique Hotel, Santorini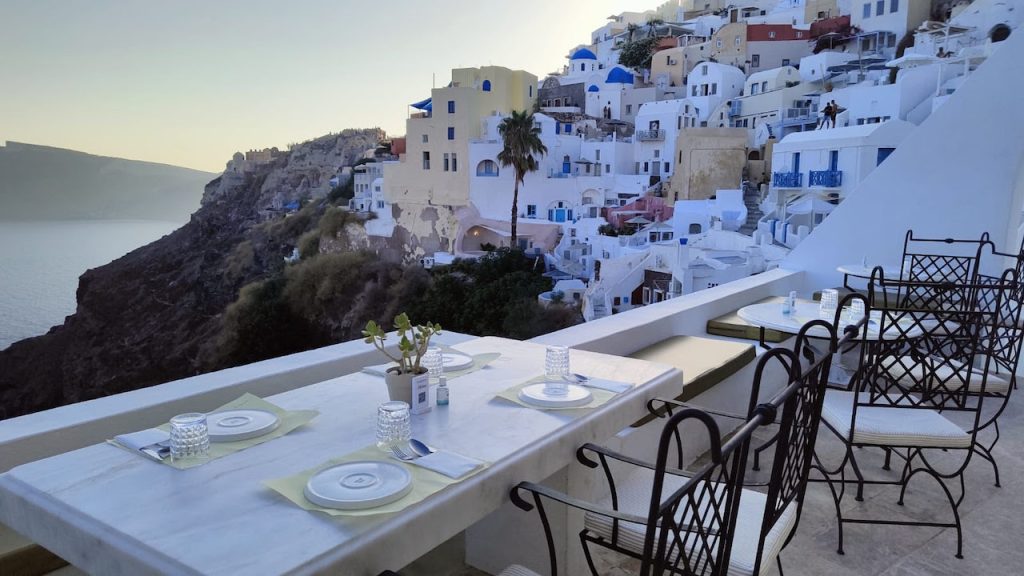 Ducato di Oia has opened a new restaurant, Barozzi, situated on top of the caldera and overlooking the picturesque Armeni harbour. Barozzi, whose name was inspired by an aristocratic Venetian family who were also lords of Santorini and Thirassia, invites guests to participate in a gastronomic experience mixing modern Cycladic flavors with Japanese influences punctuated by local Mediterranean bounty.
Curated by renowed George Stylianoudakis, the menu includes everything from simple and renowed tzatziki and fava spreads to Fricassee: a stew with a Japanese Wagyu A5 Tartare, uni hollandaise with sea urchins and dill emulsion. Helming the restaurant is Executive Chef George Stylianoudakis, who has more than 25 years of experience in gastronomy.
The 12-seat restaurant will remain open until the end of November, and is open for breakfast from 8:30-11 a.m. and from 1-10 p.m. for lunch and dinner. Ducato di Oia will remain open throughout the year, inviting guests to experience Santorini in a much different set up than the mainstream under-the-August-sun.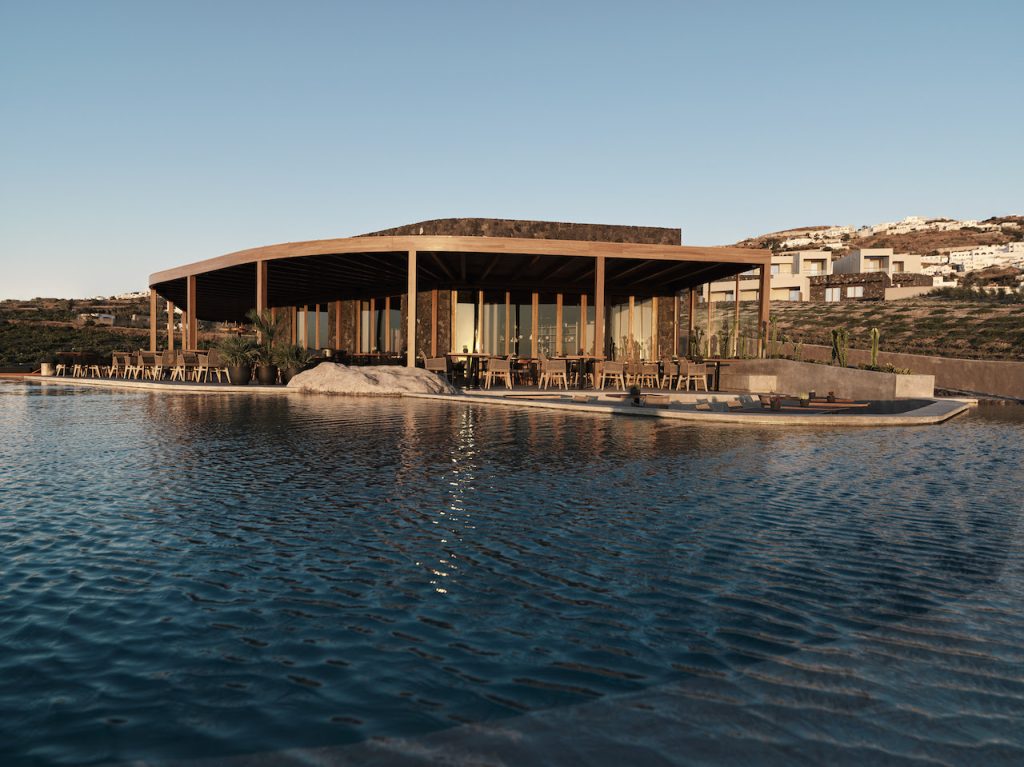 Magma Resort Santorini, In the Unbound Collection by Hyatt, opened its doors this August and awaits those who want to discover the tranquil side of Santorini. Magma, the first Hyatt-affiliated hotel in the Greek islands, integrates the island's local character while embodying a sustainable modern design with a warm and comfortable feel to it. It is designed to incorporate organic shapes from black volcanic stones alongside contrasting off-white geometric prisms, reminiscent of Santorini's volcanic ash that is evident around the island. The resort's culinary experience,
Magma by Spondi
, is curated by the renowned French Chef
Arnaud Bignon
and honors local agriculture and produce in a modern yet stylish way.
Magma by Spondi
is a sister to the Athenian
Spondi
restaurant, which celebrates two Michelin stars both won during the Chef's time as head chef.
Lindian Village Resort, Rhodes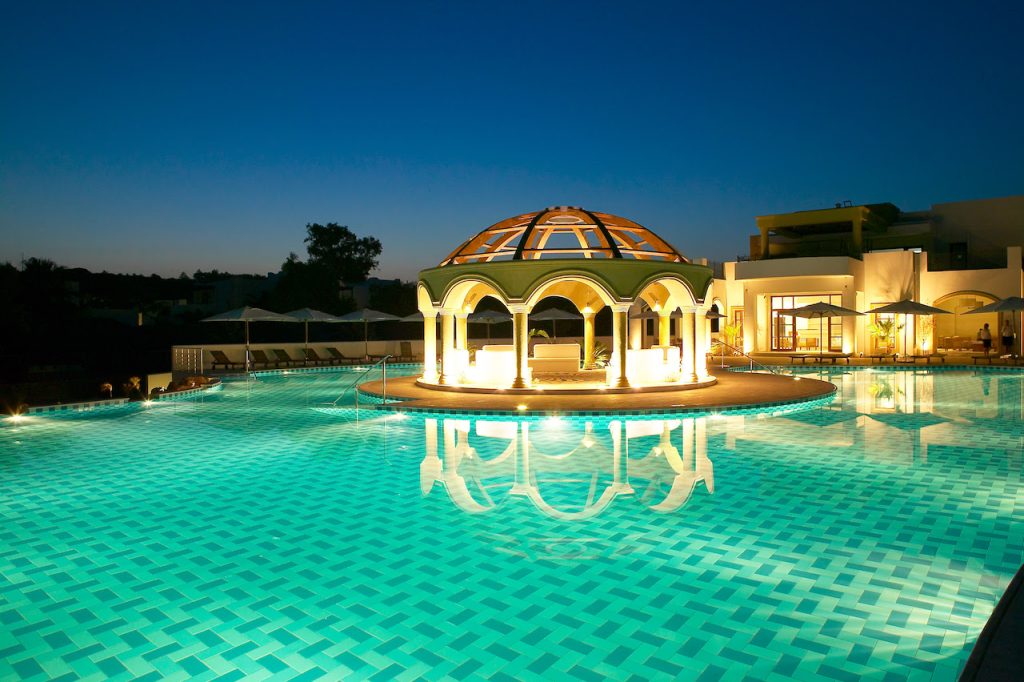 Lindian Village is situated in southeast Rhodes, bordering a nature reserve and backed by undulating hills. Open until the end of October, the five-star resort features 188 accommodations arranged into neighborhoods where archetypal Greek cubist whitewashed houses, cobblestoned alleyways, and flower-filled grounds create a sense of place. Rooms include more than 70 suites with private pools or verandas with Jacuzzis.
Blue Palace, a Luxury Collection Resort, Elounda, Crete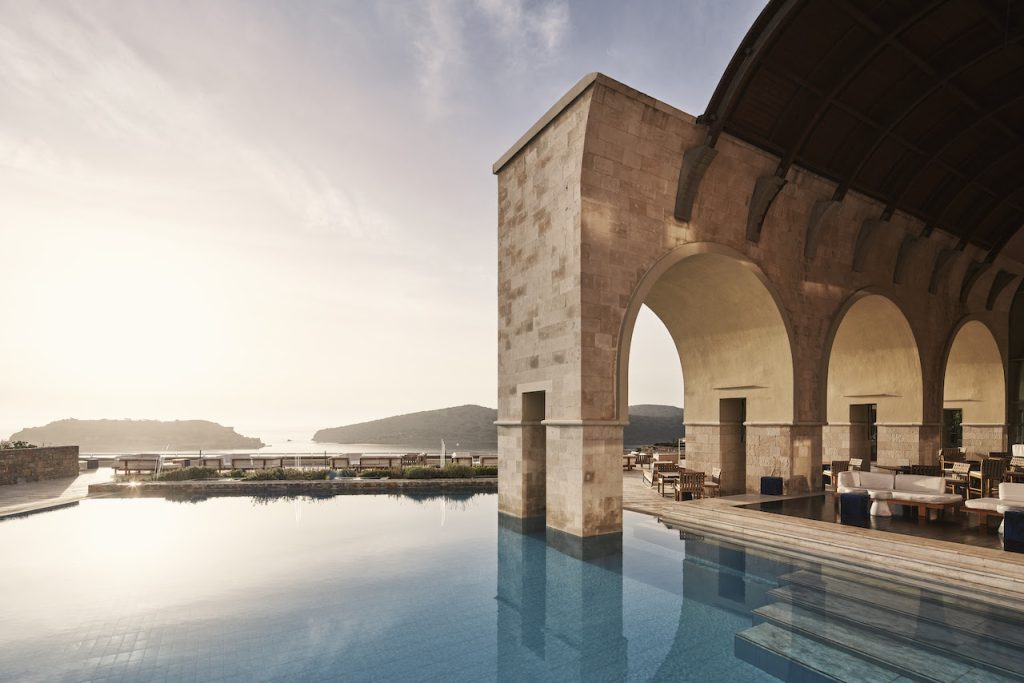 The iconic Blue Palace, a Luxury Collection Resort, Elounda Crete set on a coastal hillside in northeast Crete, promises a destination abounding with rich history, intriguing culture and wild natural beauty. Through the end of October, the resort will continue to bring a variety of thoughtfully curated services to the legendary resort showcasing timeless Cretan culture, local sustainable gastronomy, unforgettable family experiences and au courant amenities while further celebrating the region's legacy. Guests can enjoy up to 15 per cent on rates with the Autumn Delight offer, which also includes daily complimentary buffet breakfast at the Olea restaurant with the utterly unique view of Spinalonga Island, a National Monument of Greece.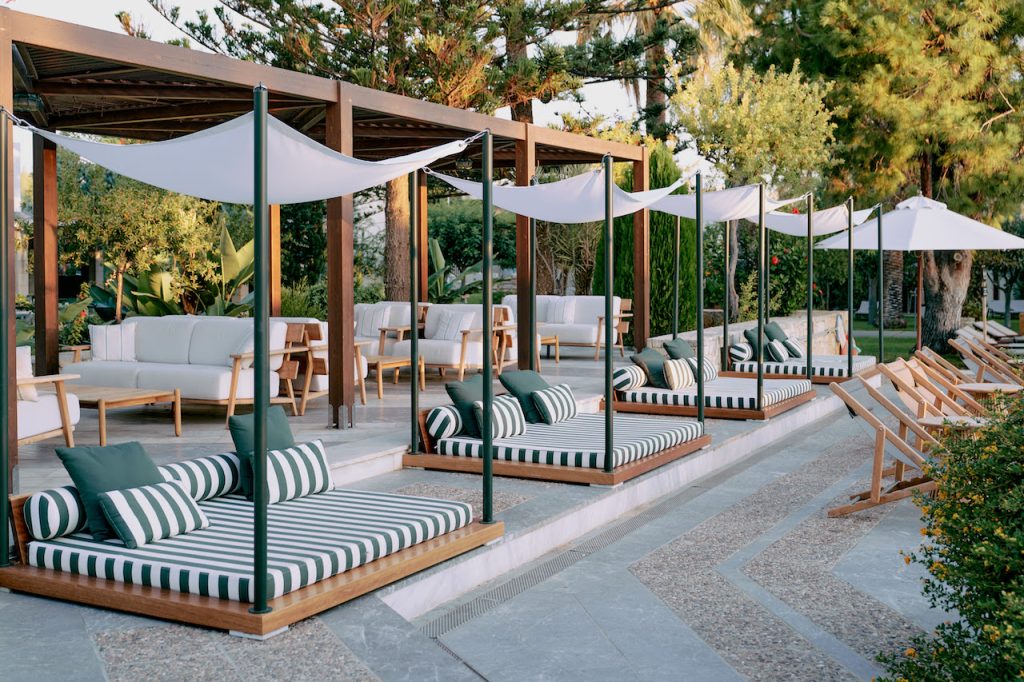 Proudly local, enveloped by an idyllic locale and the bearer of a finely crafted Greek identity, Cretan Malia Park presents a hideaway in every sense, welcoming families and couples alike. From its boundless slow-paced aura, carefully aligned with the tempo of the island, to an authentically Cretan gastronomic experience, Cretan Malia Park will remain open until the end of October, inviting guests to discover it as a microcosm of the island on which is resides — an accurate and detailed snapshot of Crete, where travellers are offered ample opportunity to explore, experience and live.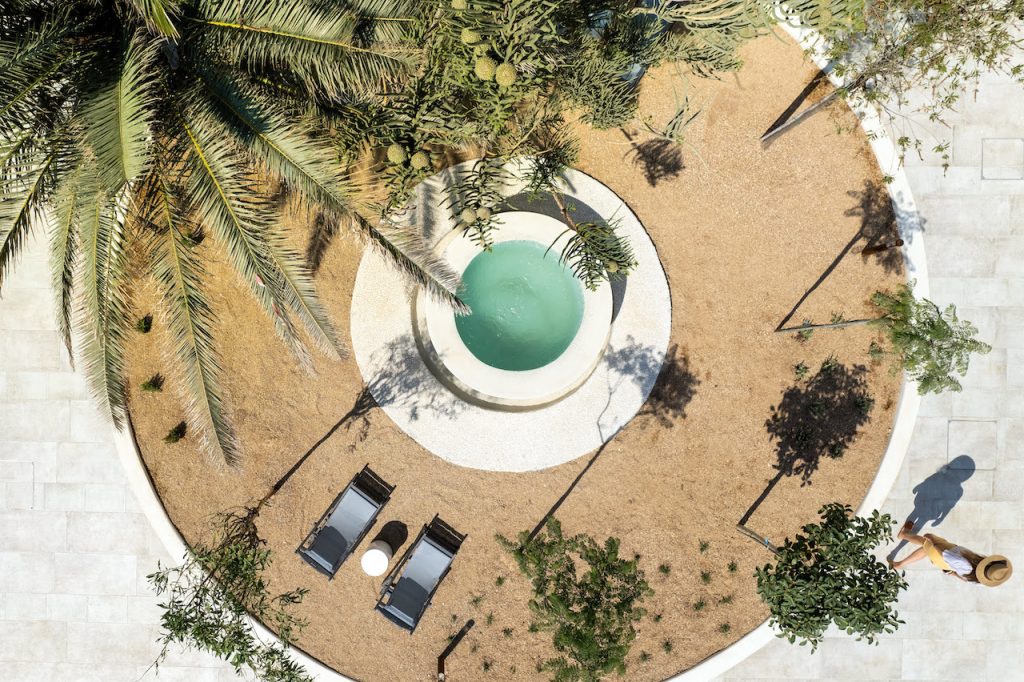 Photo shoot May 08, 2022
Set in the soulful, whitewashed village of Naoussa—the jewel of Paros—with the clear-blue Aegean at its feet, the brand-new Cosme embraces the energy of the sea and reciprocates the joyful pulse of the town. The architecture by ID Laboratorium reflects the shapes of the surroundings, including the iconic half-moon pool that mirrors the bay and the meandering pathways that recall Naoussa, inspiring chance encounters and opening up possibilities. It's also home to Greek-American Andria Mitsakos's Anthologist boutique celebrating Greek artisanal craft, which Vogue called "impeccably curated."