When it comes to pouring sidra — the hard cider originating from the Asturias region in Northern Spain — it's best to leave it to a professional. That's because in order to spark natural carbonation and release the flavours of the tart beverage, it's meant to be poured at least three feet (or more) from above into a small drinking glass slightly tilted on the side, a feat that takes some practice to perfect without spilling too much. 
While I may not have mastered the art of the pouring technique during my journey along the northern coast of Spain, I was a natural at the tasting. With a freshly poured sidra in hand sitting on a bridge in the parish of Covadonga overlooking a waterfall to my left and a basilica next to a dramatic mountainscape to my right, I was struck by how different this part of the country was from cities like Barcelona and Madrid. In fact, northern Spain is known as Green Spain for its scenery, coastal landscapes and lush vegetation.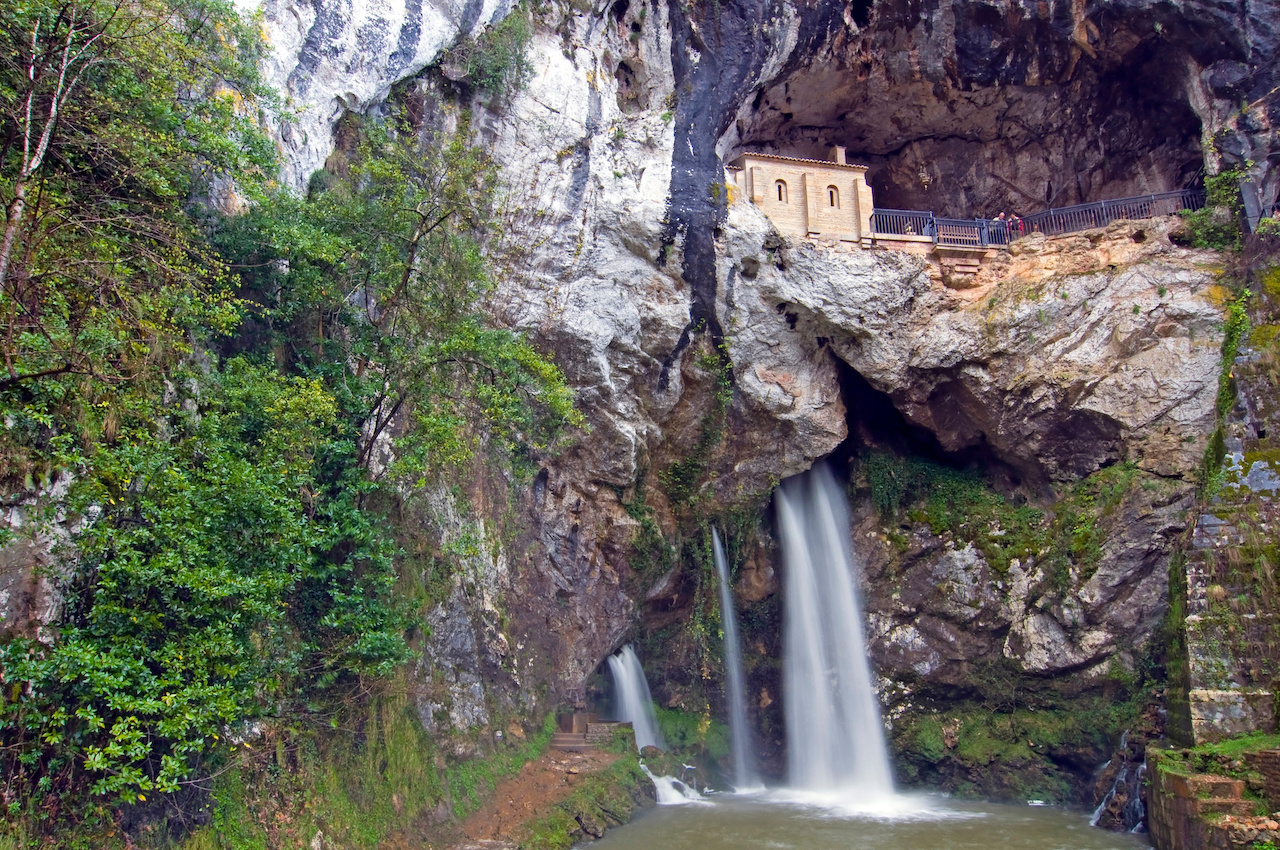 To get a sense of what the area offers, I'd boarded the Costa Verde Express, and was ready for a luxury adventure on the rails along with fellow travellers from Brazil, the U.S. (including Puerto Rico), South Africa and all across Europe. 
All aboard for the memories 
After a three course meal, a nightly ritual quickly developed on board. The trip director would appear to hand out the itinerary for the next day over post-supper drinks like port or schnapps. This got the group excited to take in some of the top sights in the region like Cangas de Onís' famous roman bridge with five arches and a Victoria Cross in the middle, or the remarkable Covadonga Sanctuary, which is built into the side of a mountain.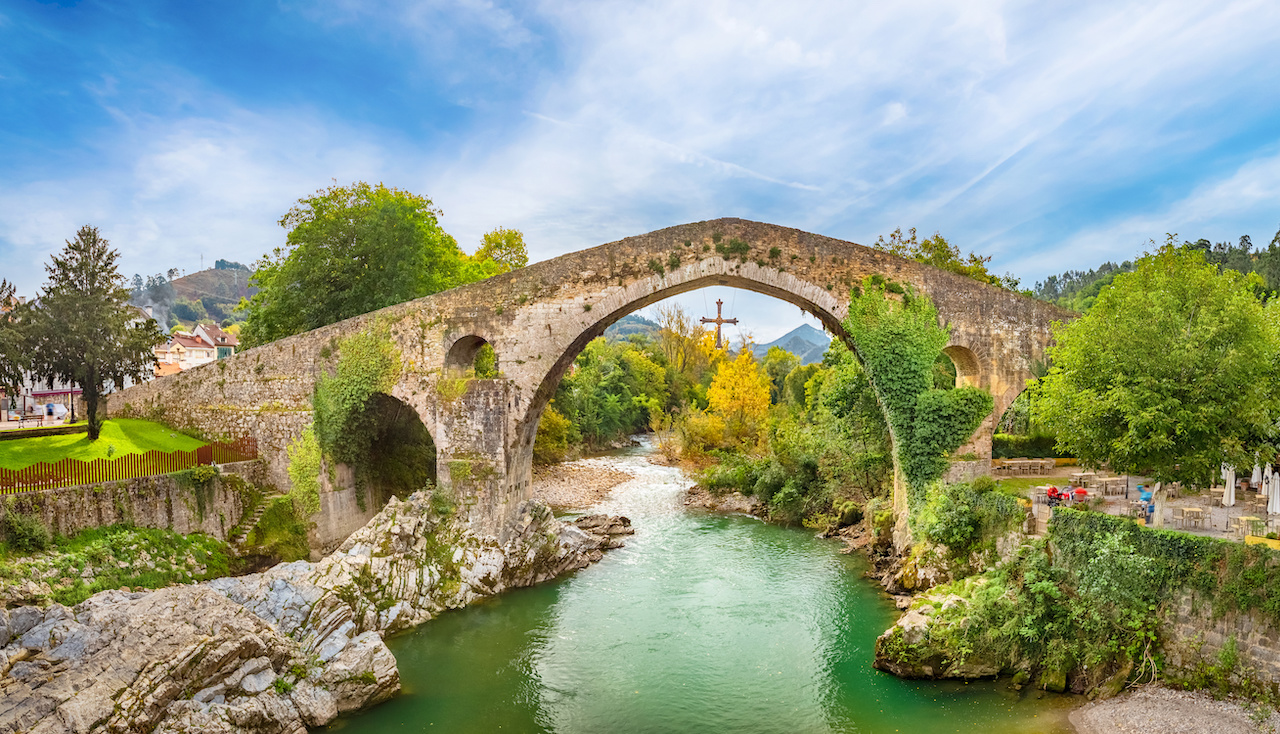 The coastal route features many notable stops like Picos de Europa, a stunning mountain range peeking out through the mist with cows roaming freely. The scenery encompasses such sights like vivid blue lakes in a scene reminiscent of Switzerland, or the rock formations of Playa de las Catedrales, where during low tide, you can walk through the arches that line the beach. 
There's also free time built into the schedule at various stops along the route to allow for independent exploration, or like multiple women on the trip opted for, shopping. As the late Anthony Bourdain once said, "Letting the happy accident happen is what a lot of vacation itineraries miss, I think, and I'm always trying to push people to allow those things to happen rather than stick to some rigid itinerary."
For me, it was during these unscripted free moments that some of my favourite memories were made. This is how I found myself on a beach named Playa de Poo. What originated as a bit of a joke destination based on the name, wound up being a stunning secluded cove beach with gorgeous mountain views, a highly recommended stop during the free time portion in Llanes. Overall, there is no shortage of beaches to choose from in the city. A quick Google search of the top things to do in Llanes will list various beaches in the top 10 — you can't go wrong. Another lovely option is Playa del Sablon, with views of the town's medieval wall.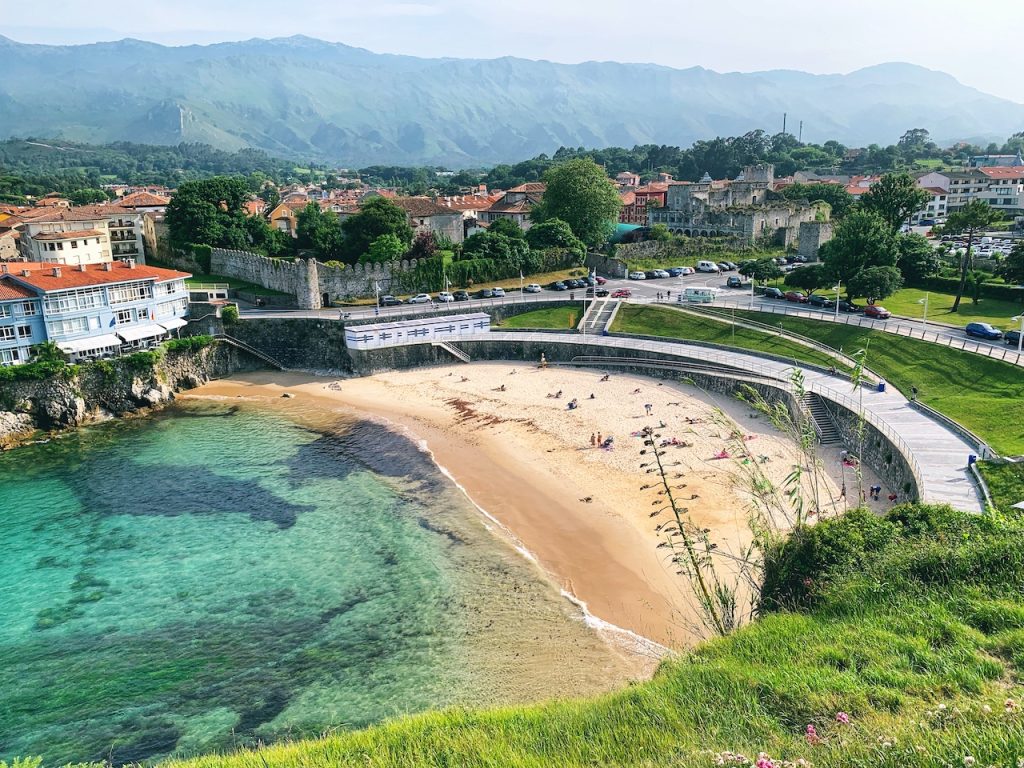 As for the food, not all meals are served on the train. Several lunches were at Paradores, unique accommodations in castles and monuments around Spain complete with wine or beer for the table, as well as some Michelin-star restaurants. Dinners on board were elaborate affairs with multiple choices per course, including vegetarian options, served with wines from the region. Breakfast offered a buffet spread with made-to-order eggs. Several people in my departure group got off in Bilbao with the goal of carrying on to San Sebastian, a city with renowned beaches and innovative chefs.
Two roads diverged 
Costa Verde Express trips depart from either Santiago de Compostela or Bilbao, so travellers can select which end of the line to start from. I began my journey in Santiago de Compostela, where Anu Pitkanen from Santiago Tourism was quick to share that not everyone who visits is a pilgrim. The destination has, however, gained a reputation around the word as the end point for the Camino de Santiago, also known as the Way of St. James, a pilgrimage that dates back to Medieval times to the Cathedral of Santiago de Compostela.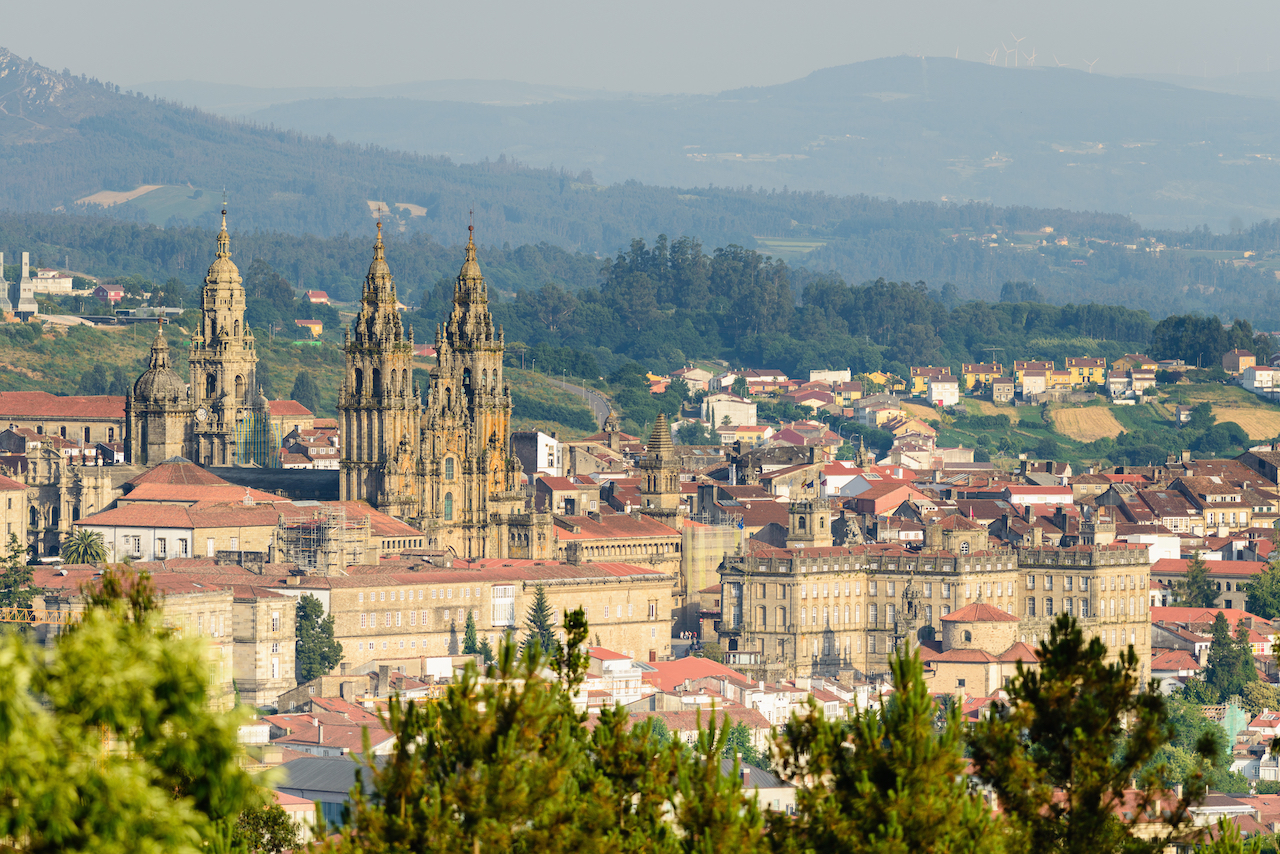 In order to receive an official certificate, participants must walk at least 100 kilometres of the route. However, visitors can look for direction markers all around the city and walk a few humble steps along the route. While The Original Way is thought to be the first pilgrimage route starting off in Oviedo, there are now other popular ways like The French Way (or The Camino Frances), starting in the town of Saint-Jean-Pied-de-Port; or The Portuguese Way, kicking off in Porto or Lisbon. 
Fresh off of walking for over a month along the French Way, one man on my trip was happy for the train to do the heavy lifting for him. About one million people visit Santiago each year, about 300,000 of which are pilgrims. A popular time to visit is during The Holy Hear, also called the Jacobean year, which happens when a holiday called the Feast of St. James, on July 25, falls on a Sunday. This happens every five, six or 11 years. It was extended from 2021 to 2022 because of the pandemic. During this time, the Holy Doors of the Cathedral of Santiago de Compostela are open so worshipers can go inside to have their sins forgiven.
"Not if you killed someone," Pitkanen says. "Only small sins." There are plenty of nearby patios to enjoy views of the cathedral over snacks and pints. The Old Quarter can easily be explored by foot and features many shops, boutiques and restaurants. Foodies will want to visit Casa Marcelo, a Michelin star-rated restaurant with two set dinner times offering a creative tasting menu. Those who opt to start the trip from Santiago are encouraged to come a few days early to experience all that the city has to offer. 
Things to do in Bilbao beyond the Guggenheim 
Although the Guggenheim Museum helped put Bilbao on the tourism map, the cultural city offers loads of activities and experiences for travellers to discover. 
Forget tapas, it's pintxos here! 
Eat your heart out sampling various pintxos dishes, which are small snacks typically eaten in bars across northern Spain. Bar El Globo, Cafe Iruna and Amaren — a slider bar — are just some of the many tasty options. Tour guide Flora Paradiso says it's typical for locals to bar hop from one pintxos joint to the next. 
Follow in the footsteps of Game of Thrones 
Basque Country has been utilized to shoot multiple scenes from the hit HBO show Game of Thrones. One of the most stunning places to visit is the rocky islet of San Juan de Gaztelugatxe, something to see whether or not you are a fan of the series. Other memorable filming locations are Zumaia (Gipuzkoa) and Muriola beach in Barrika (Bizkaia).
Witness geological phenomenons 
Another cool thing to experience is the Flysch of Biscay, which originally formed under the sea, a unique geological phenomenon that dates back more than 200 million years. The end result is unique layers of cliffs that line the coast of Basque Country. This makes coastal hikes extra interesting, but if lounging is more your style, there are also beaches like Arriatera and Atxabiribil surrounded by Flysch. It's also possible to take in these sights from a different vantage point — while paragliding or surfing.
Dubbed the Little Basalt Giant's Causeway of Fruiz, the area is also home to its own more modest version of the Giant's Causeway (found in Northern Ireland), featuring unique columns of basalt. Finally, those who are into chasing waterfalls won't want to miss out on Nervión Waterfall, located between Burgos and Bilbao, a stunning waterfall that plunges down from 222 metres. 
Enjoy the first underwater winery in the world 
Wine aficionados looking to experience wine with a twist can sample wine from Crusoe Treasure Underwater Winery, which is aged under the sea. Led by enologist Antonio Palacios, the team of master winemakers seek out and blend unique terroirs and then store the wines in the sea to "bring out their full potential." The results are limited-edition underwater wines that make for an equally fun story to tell if you bring a bottle back home. The winery is located in the picturesque Plentzia Bay on the Basque Coast. 
Take in the sights from above 
For terrific views of the city from above, head to Mount Artxanda by funicular, bus or on foot. Along with posing alongside large Bilbao letters, visitors will be rewarded with a bird's eye view of the city and a unique view of the Guggenheim. Fun fact, Ernest Hemingway's The Sun Also Rises, is largely set in the Basque Country.
—STORY BY ANN RUPPENSTEIN