While the spring and its famous cherry blossoms might seem like the obvious time to visit Japan, the fall offers just as much colour, celebration, and natural beauty. Starting with the mid-autumn moon in September and reaching into early December, fall in Japan brings temperate weather perfect for exploring the outdoors, stunning natural displays of autumn leaves and fields of flowers, a bounty of ingredients being harvested before making their way onto plates and into treats, and festivals to celebrate it all. Below are four unique ways to experience Japan in autumn.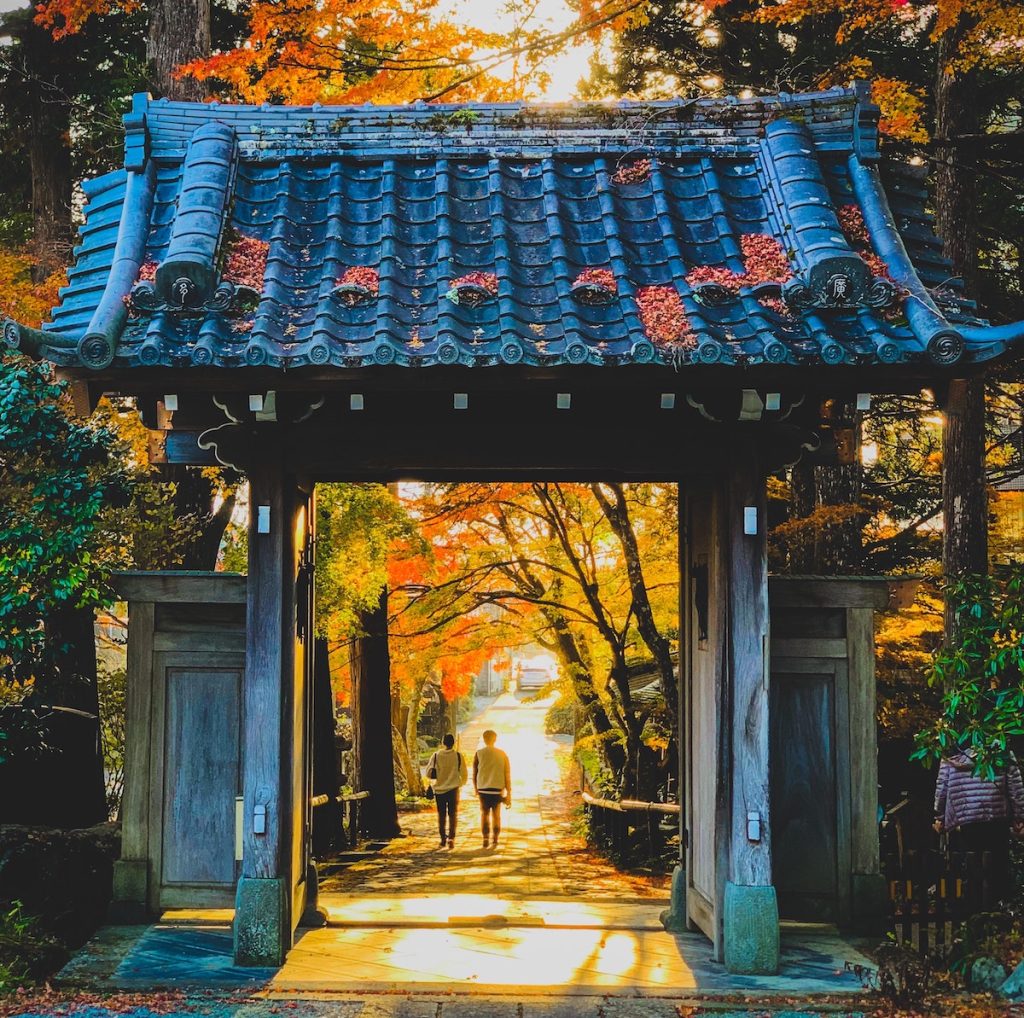 With vivid reds, oranges and yellows, Japan's forests and parks put on a stunning fall display as leaves change colour. The autumn colours, known as koyo, start in September in the north and move down the country until they reach their peak in November. Visitors from across Japan and around the world embark on their own momijigari – a pilgrimage to seek out and admire the beauty of the maple, ginkgo, rowan and larch trees as they change colour. National parks offer guided walks and hikes to see the colour, but for a more leisurely option, take a gondola like the Shinhotaka Ropeway – Japan's only two-storey gondola.
City parks such as Tokyo's Rikugien Garden, and temples including Kiyomizudera Temple in Kyoto offer urban options for catching Mother Nature's show.  Japan's trees are not the only natural phenomenon ablaze with colour in the fall. From early to mid-October, entire fields blossom with pink cosmos flowers such as at Tonami Yumenotaira and Hitachi Seaside Park. The latter is also a great place to see the fiery Kochia bushes (also known as summer cypress) with their bright red, pom pom-like mounds. Swaying golden pampas grass is another colourful addition to Japan's autumn tableau. Drive or hike the Handa Plateau, or take a guided trek through the 38-hectare Soni Highland to glimpse fields of this fluffy grass, which was traditionally used to thatch homes and buildings.
The harvest moon is celebrated in many Asian countries, and in Japan the cultural practice of viewing the mid-autumn moon is known as otsukimi. Traditionally, these moon-viewing parties were to give thanks for a healthy harvest, and make special offerings in the hopes of securing bountiful harvests in the future. Held on the fifteenth night of the eighth month of the lunar calendar (September 10 in 2022), an open view of the moon is a must – some castles and temples even have special moon-viewing platforms. Foods associated with the festival include tsukimi-dango (chewy rice dumplings that represent the moon, health and happiness), and seasonal produce such as edamame, chestnuts and pumpkin. Those visiting Japan over the harvest moon can join in celebrations at places such as Daikakuji Temple in Kyoto, Himeji Castle (the "White Heron Castle) in Hyogo, or Tokyo Skytree.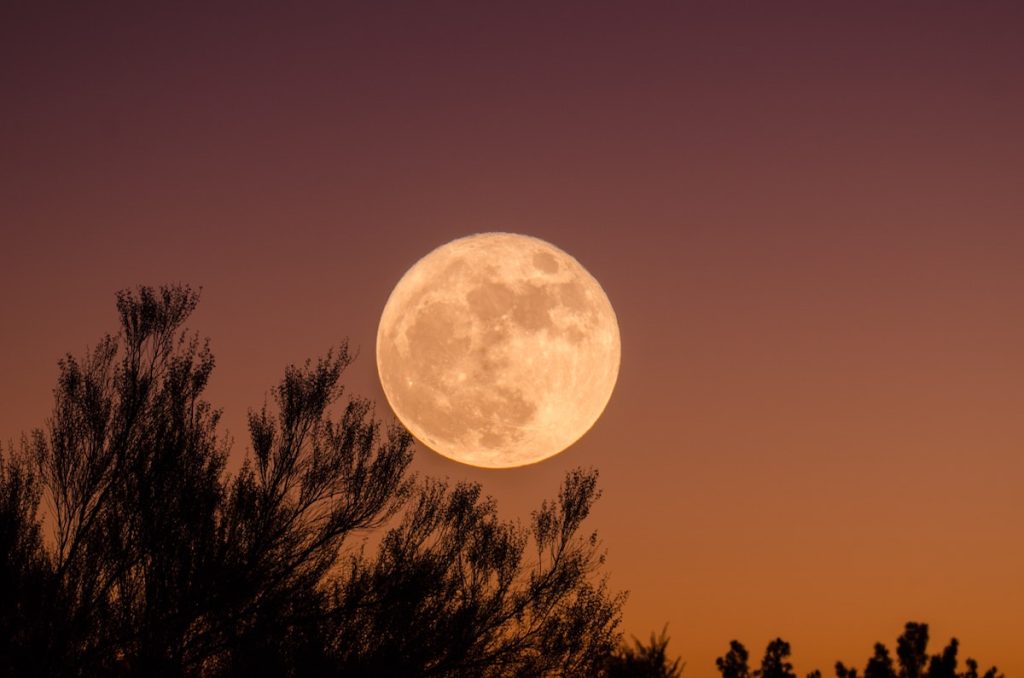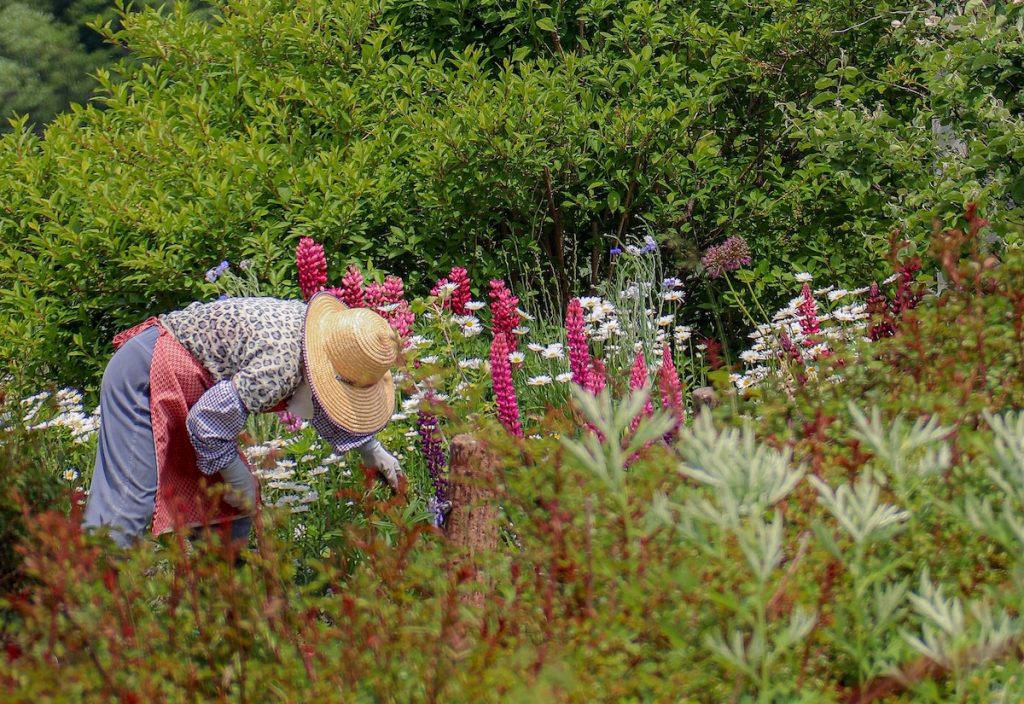 While otsukimi might be the most important celebration around Japan's harvest, there are plenty of other ways to give thanks for the country's agricultural and natural bounties – both by enjoying some of the seasonal specialties, and attending festivals across the country. Autumnal flavours can take over the menu in the fall—you'll find that chestnuts, sweet potatoes, grapes, persimmons and matsutake (pine) mushrooms all feature heavily, whether you're enjoying a multi-course kaiseki menu or delicate wagashi sweets. Get your hands dirty and pick your own persimmons, figs, nashi pears, and Japanese mandarins in Fukuoka, or even choose a farmstay for a few nights to get a real sense of Japan's fall harvest.
Many local cultural traditions centre around the importance of a good harvest, and you'll find plenty of regional festivals during the fall. Coinciding with otsukimi, the Koina Tiger Dance is a performance lit by the moonlight, telling the tale of a hero who comes across a tiger and is able to overpower it and bring it home alive. The Takayama Autumn Festival is one of the best known regional fall festivals, with tens of thousands of visitors coming to see the ornate floats, some of which are topped with marionettes that perform traditional dances. Another is the Kōyama Yabusame Festival in mid-October, which started as a ritual to pray for a good harvest and security, and showcases traditional Japanese horseback archery.
Home to some exceptionally rare and beautiful species, Japan is a birdwatching havenwith 160 designated "Important Bird Areas". Fall's cooler weather heralds the annual migration of a number of birds, making for a spectacular sight whether you're a casual bird-spotter, or someone who never travels without their binoculars. Starting in October, Izumi City is the migration ground for 10,000 cranes arriving from Siberia – the largest flock in the country, and quite a sight as they soar together at dawn each morning. Tobishima Island is another migration ground, with 300 species of birds visiting as they journey south for the winter. Between late September and late October, rare wild birds such as the Japanese bush warbler and the blue-and-white flycatcher stop by the island. However, for Siberian swans heading south, Lake Hyoko in Niigata Prefecture is their final destination. From October through March, thousands of mute swans, tundra swans and whooper swans call the protected lake habitat home, where they're also joined by other migrating waterfowl.