After a soft local opening, the world's tallest hotel made almost exclusively from wood, has now opened for guests everywhere at the birthplace of cross-country skiing, Skellefteå in Swedish Lapland.
The new hotel is part of a five-day/four-night Wood Hotel Experience from Off the Map Travel adventure travel specialists, offering a mix of sustainability and nature in a beautiful setting.
Designed for enjoyment in the forested area of northern Sweden, couples as well as families will experience the hotel along with local adventure and gastronomy.  Available from December to March, the Wood Hotel Experience begins with an overnight stay in Stockholm before a flight to Skellefteå where guests will be transferred by electric car to the Wood Hotel.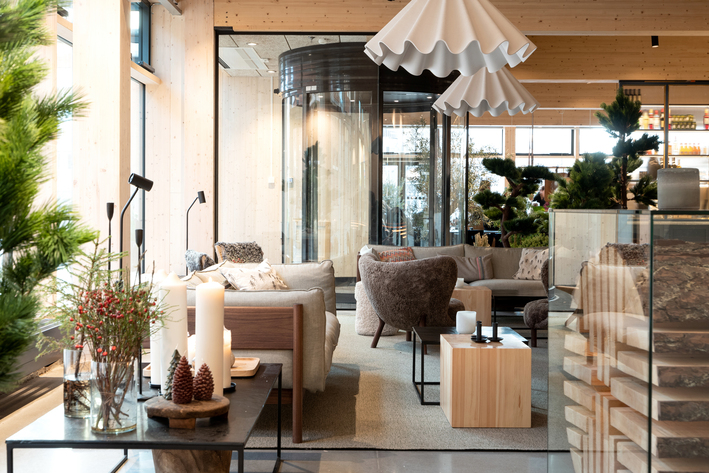 The new Wood Hotel stands 75 meters tall with 20 storeys and is made almost entirely from spruce and pine sourced from the neighboring forests. Dominating the skyline but fitting into the town's natural beauty with its wood construction, the hotel has 205 contemporary rooms filled with the rich, warm smell of the trees they are built from. In addition to a rooftop spa, the hotel has three stunning restaurants including an Italian café, an Asian restaurant and one with locally sourced, Sami-inspired food.
"This is an opportunity for sustainability-minded visitors who search out "neo luxury," looking for culture and escapism all wrapped into one comfortable, climate-sensitive package," noted, Alex Minnis, Chief Operations Officer of Off the Map Travel. "Being made out of wood contributes to the building's being climate-positive as the structure absorbs more CO2 than it uses. It also contributes to comfort and personal well-being, reducing stress and improving sleep," he added.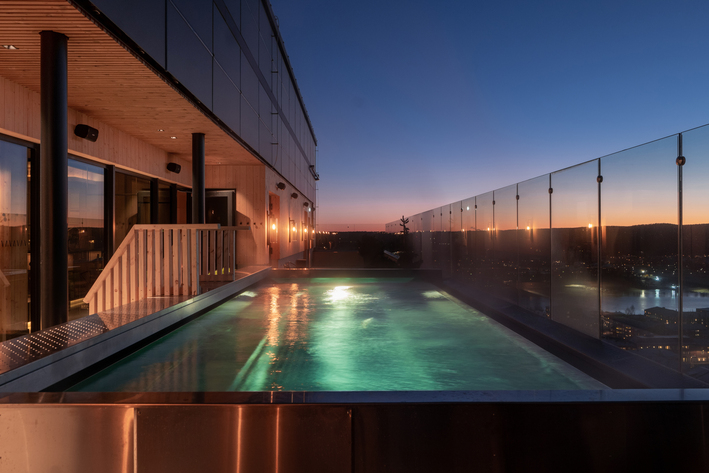 A unique experience
As part of the experience, guests will create their own gin at Skellefteå's award-winning distillery using locally foraged ingredients.
Guests can also choose to go snowshoeing to take in the sights of this beautiful part of Swedish Lapland and then relax in the hotel's Vana Spa with its saunas and outdoor pool offering panoramic views over Skellefteå and its forests.  In winter, the new itinerary is ideally located for guests to experience the Northern Lights on a self-guided walk with well-marked trails leaving directly from the hotel.
For cross-country skiers, Skellefteå is a dream, offering choices for all levels of enthusiasts, with optional excursions possible according to guests' interests and levels.
Priced from £2045 per person ($2500 USD at the time of this writing), the five-day/four-night Wood Hotel Experience itinerary includes all accomodations, daily breakfast, one lunch and gin making, snowshoeing and the rooftop spa. Flights and travel insurance are additional, and the package can be customized to include excursions such as cross-country skiing.