It's breakfast time at Young Island Resort, a 13-acre private island just offshore of St. Vincent, and I've requested one of the house specialties: Creole French toast on homemade cinnamon bread. 
"What we are using is our very famous rum — the St. Vincent strong rum — and it's very lethal," my server Donovan says with a smile as he pours the rum over the coconut shavings topping the French toast, lights a match, holds it close to the bread and stands on watch as the rum bursts into flames. "Voila!" To extinguish the fire, I drench the plate with a healthy pour of maple syrup. I then proceed to cut into it with anticipation. Beachside breakfast is served! 
When it comes to the French toast at Young Island Resort, guests have plenty of options. While the homemade bread is a house specialty, they can opt for other breads, too, including homemade coconut bread or banana bread. "We're known for our bread," adds general manager, Bianca Porter. "When I'm on the road guests will tell me, 'we always remember the bread!'"
As I found out, the Sunset Very Strong Rum used in the French toast is an overproof 84.5% alc/vol white rum which can only be consumed in destination as 70% ABV is the legal limit before it's considered a flammable flight risk. Perhaps this is where Johnny Depp drew inspiration for the rum-loving pirate he played, Captain Jack Sparrow, in Pirates of the Caribbean—Young Island Resort, with its 29 unique beach and hillside cottages, actually housed the cast of the film. 
Keeping out the Kardashians
At Petit St. Vincent, a 115-acre private island resort on the southern tip of the Grenadines, room service runs a little bit differently than at your standard Caribbean resorts. Instead of dialing down to the desk for my order, I take a menu form from my bedroom, fill it out and place the sheet of paper in the wooden mailbox slot at the end of the driveway to my secluded villa. Then, to signal the attention of the staff, I raise up the small yellow flag before heading back inside. 
The next day at exactly the requested time of 8 a.m., one of the resort's butlers rings the bell outside of my villa and sets up the eggs benedict feast on the private cliffside balcony. Each comes complete with a hammock, stocked mini bar and a jar of homemade cookies.
Butler service is included at Petit St. Vincent for no additional charge. There are 22 one-and-two bedroom cottages, each equipped with one red and one yellow flag, which communicate various service requests to staff.
"Red, when that's raised up to the top, it means do not disturb; nobody comes to the cottage. The yellow flag is used for anything else, — breakfast, lunch and dinner — if you run out of wine again and want some more wine, and it can go up as many times during the day as you like," explains Petit St. Vincent's general manager, Matt Semark, who added that the system is also set up to deliver lunch at the various beach areas around the island. 
Sand and sun
Naturally, I also test the effectiveness of this process during a leisurely afternoon soaking up the sun on a secluded stretch of beach. Shortly after filling out our lunch order, two servers approached my group's chaises. They're carrying our meals, along with a bottle of sauvignon blanc in a wine chiller and our ice cream preserved in chilled containers so it doesn't melt by the time we get to dessert.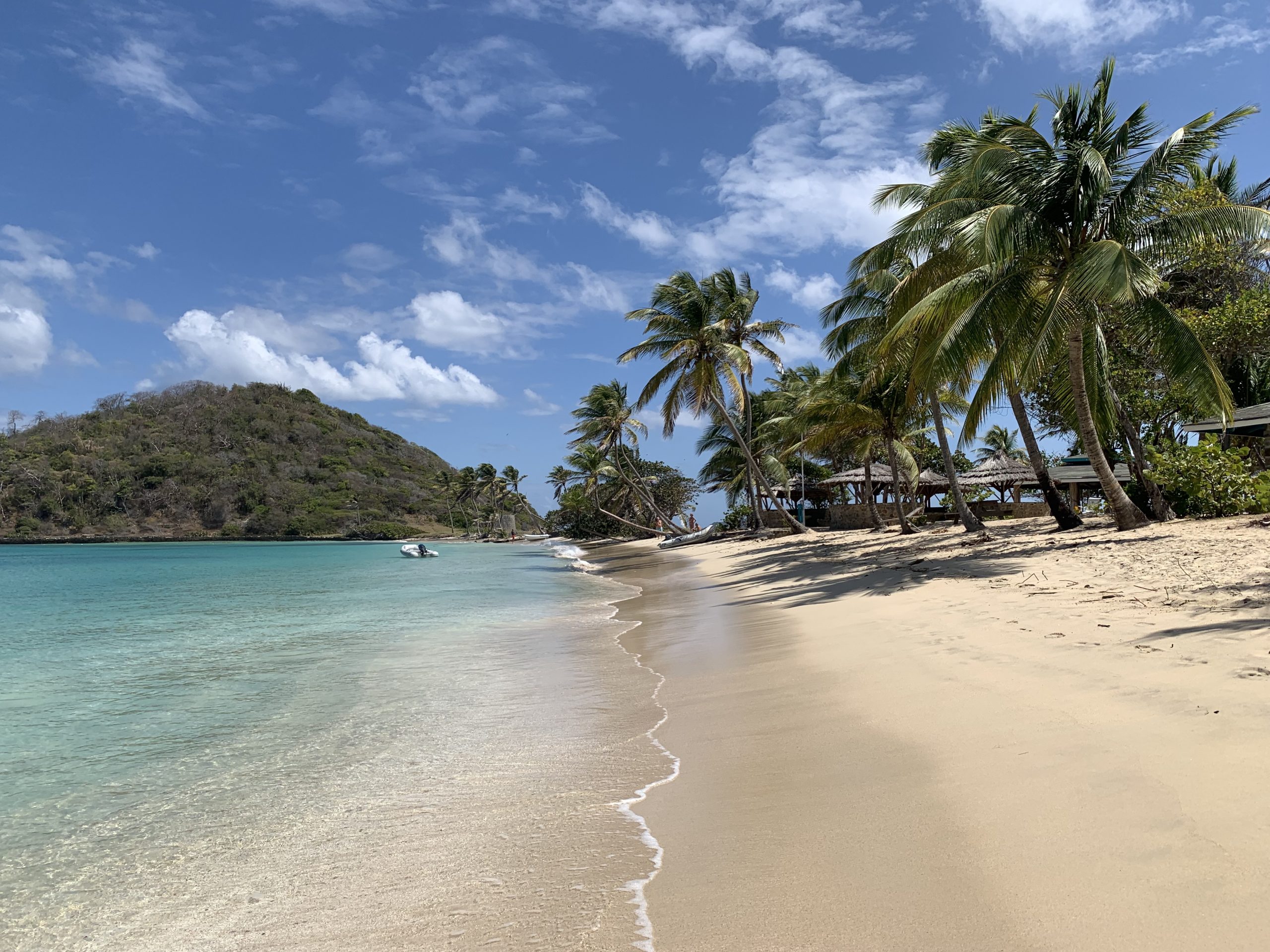 "The really cool thing about the Grenadines and St. Vincent is that we're all very different in style. We all offer slightly different experiences," Semark notes. "For us, it's more about privacy, seclusion, space and hiding away. It's a very personalized experience. We have a very long average length of stay and we have a 63 per cent return rate annually."
Although the private island resort with 22 cottages appeals to celebrities like Ed Sheeran — who has posted about staying there so he's allowed to talk about it — Semark explains that they're very discreet about their clientele and provide top-notch service in an understated way.
"We've turned the Kardashians away five times. We want to stay low key," he says. "We're an unpretentious luxury."
The Caribbean you're looking for 
 Described as a throwback to the Caribbean before mass tourism, the destination is the antithesis to other Caribbean countries pushing to grow their visitor arrivals. 
From the purposeful lack of TVs in many hotel rooms across the destination, to an eye-catching 'anti-chain' food vendor with the words Bequia Pizza Hut hand painted across the front, the charm of St. Vincent and the Grenadines is its authentic old world Caribbean vibe.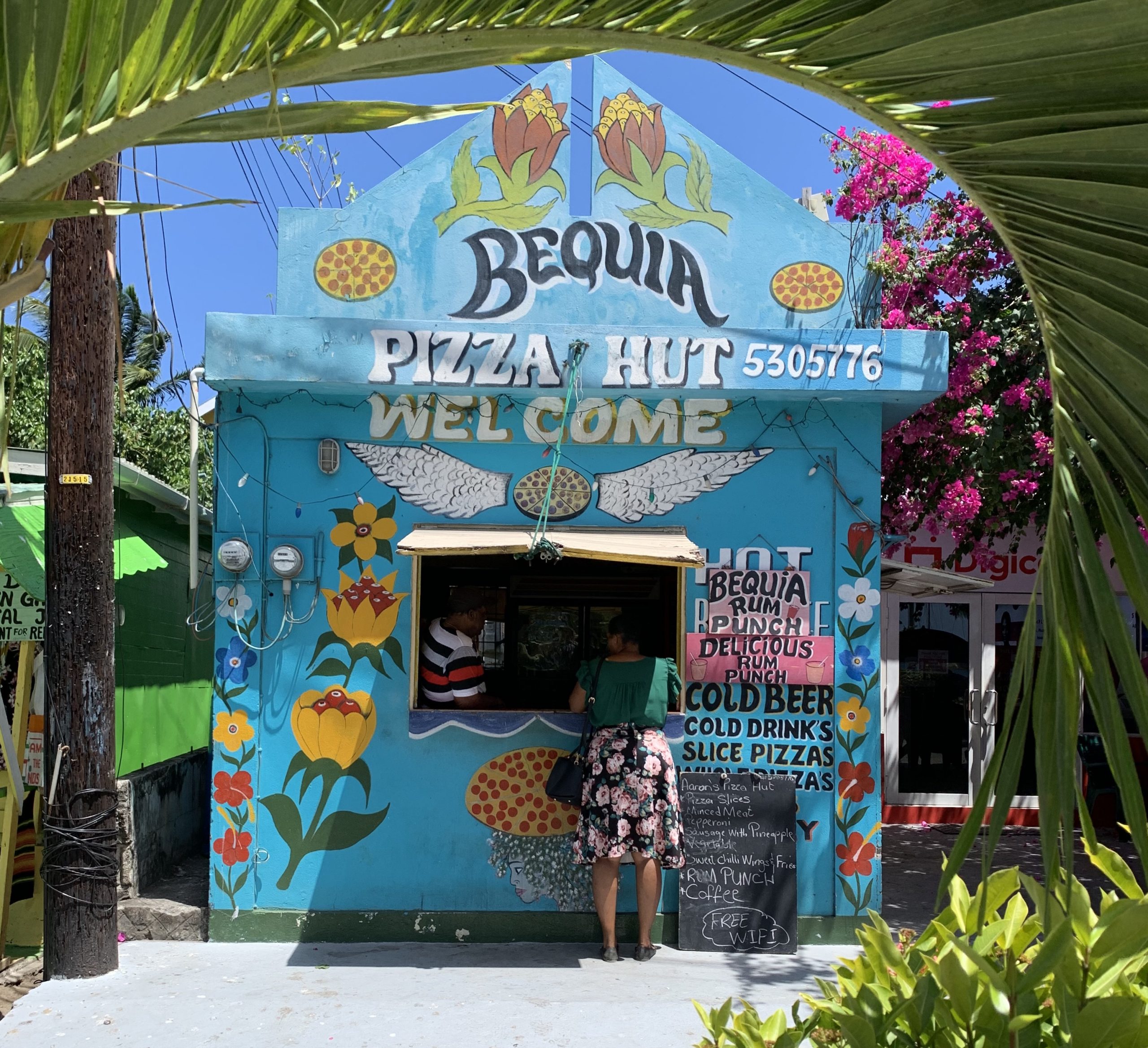 "Our tagline is the Caribbean you're looking for… we like to think of St. Vincent and the Grenadines as the Caribbean that's completely untouched and unspoiled, with character and charm," says Glenn Beache, CEO of the St. Vincent and The Grenadines Tourism Authority. "We're not a mass tourism destination nor do we want to be. We want to maintain what makes us special."
Made up of 32 islands and cays, the destination features diverse islands like Young Island, Bequia, Mustique, Canouan, Mayreau, Union Island, Palm Island and Petit St. Vincent — as well as The Tobago Cays, a horseshoe shaped reef with five deserted islets.
"We like to keep it hidden. It's a place we like to keep secret. We don't talk about it too much," explains Batu Erem, the general manager for Soho Beach House Canouan, which opened in 2021. "What we like to tailor, what we like to share is that this is your rustic, rugged Robin Crusoe-y type of experience that you're not going to get in the Northern Leeward islands but it still exists here. It's casual wellness. This is the place that you come to unplug, this is the place where you come to rejuvenate. There's no TV in the rooms. This is that little haven and that's why we like to keep it a secret. It's like being back in time in the old Caribbean, and that's what we try to preserve here."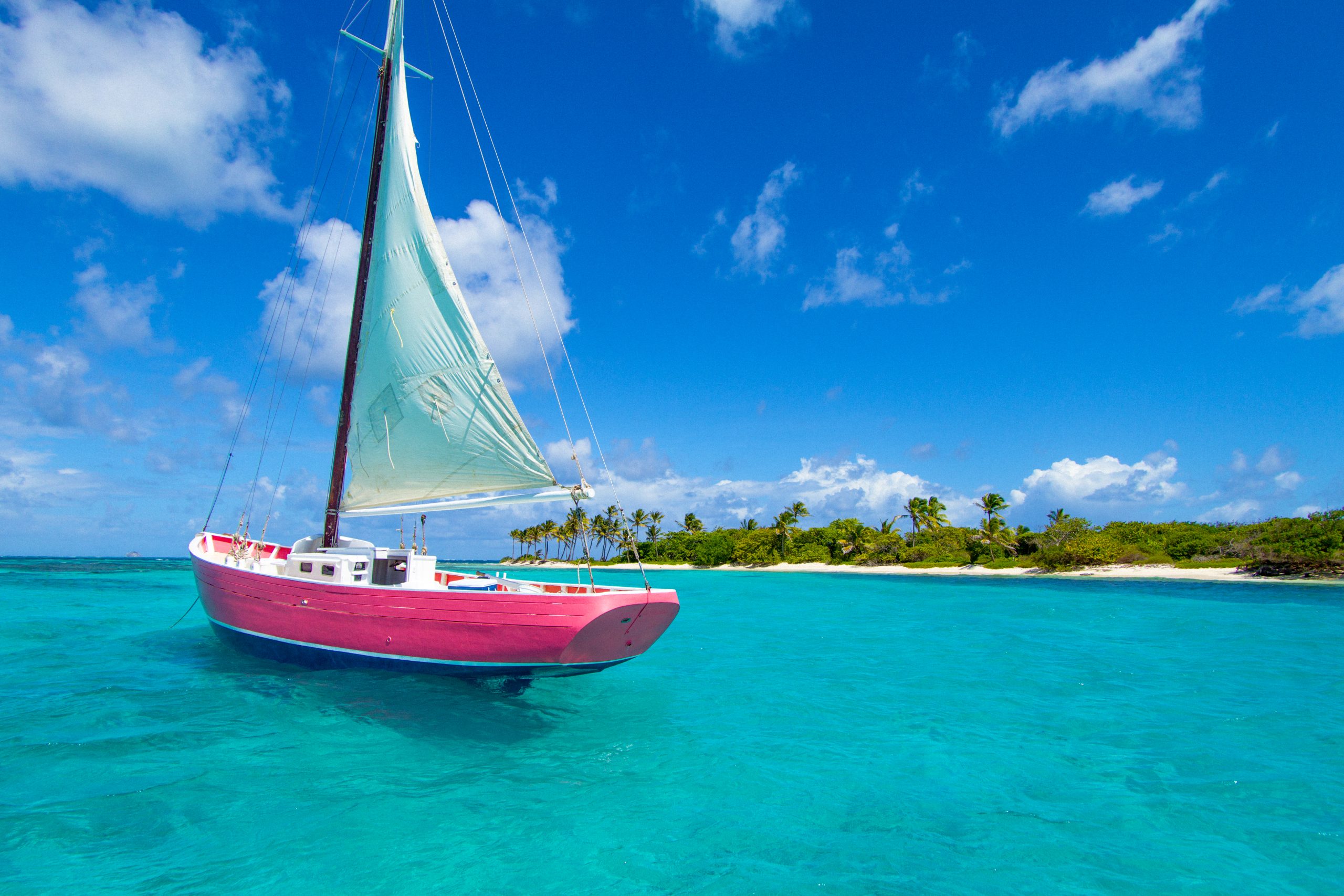 Soho Beach House Canouan is the only Caribbean outpost for Soho House, which typically operates on a membership-only basis. However, this boutique 40-bedroom property on Grand Bay Beach is open to non-member bookings as well. One of the perks of a stay here is that guests get to keep the travel sized skincare products in each room.
Similarly, at the largest of the Grenadine islands, Bequia Beach Hotel's general manager Elisabeth Alleyne says she's often rejected when asking guests for an online review to spread the word about the hotel. 
"I asked a guest to give us a TripAdvisor review and they said 'No. I don't want people to find out about it,'" she says. "We want customers to come here and see the genuine part, that it can be a little rustic, we need to keep that. I think it's the way the whole country is built – that it's still very genuine. It's more about the people than the flashy industry."
The family-owned property is yet another that doesn't have TVs in the room so that guests are focused on connecting with each other and the destination. 
"Each island has its own charm; it's a different vibe wherever you go," sums up Marlon Joseph, hospitality officer, SVGTA. "But it's all chill."
This story first appeared in the Fall 2023 issue of OFFSHORE. For the full version, click here to read the digital magazine.