With a history spanning 2,775 years, Rome is loaded with impressive ancient architecture seemingly around every corner. While the sights continue to lure in international visitors, Italy's capital city is also known for its vibrant food scene, culture and nightlife.
"The Eternal City is just that – eternal and timeless in its appeal, as it continues to exude more than 2,000 years of history and culture," guided tour operator Tauck's product manager, Brenda MacKellar, who designs and oversees the tour operator's itineraries in Italy, tells Offshore. "One can encounter ancient ruins in an amazing array of places — at the Roman Forum or one of the many other well-known archeological sites throughout the city, or in completely unexpected places – for example, underneath a church."
Along with iconic spots, here are some surefire ways to ensure a memorable visit to The Eternal City. 
For a unique view of St. Peter's Basilica, head to the Aventine Keyhole on the top of Aventine Hill. The unassuming door gives way to a perfectly framed view of the basilica's dome. Many visitors come to take a photo through the keyhole, but it's also possible to enter the gardens with a booked appointment through the Priory of Knights of Malta.
For those who keep track of places they've visited, the area and the Sovereign Military Hospitaller Order of Saint John of Jerusalem, of Rhodes and of Malta, located down the road from the Spanish Steps, have rights of extraterritoriality. This means that those who visit either spot, along with the Vatican City during an Italian voyage, can add three destinations to their repertoire or set foot in three separate destinations in one day.
While in the Vatican, one of the best views of Rome is from the dome of St. Peter's Basilica. It's €8 to climb to the top by foot or €10 for the elevator ride so we recommend splurging on the lift.
To many first time visitors, Rome can seem like an enormous, sprawling city. However, it's far more walkable than many realize.
"I love to take a leisurely passeggiata (stroll) through the city centre that takes in so many splendid sites, such as Piazza di Spagna, the Pantheon — perhaps the most well preserved of the city's ancient buildings — or the Piazza del Popolo," says MacKellar, who spent five years living in Rome. "Along the way, I try to step inside some of Rome's wonderful churches, like San Luigi dei Francesi where you can see no less than three amazing Caravaggio paintings. In a very real sense, Rome is a living museum."
For a remarkable stay, check into Palazzo Dama, a boutique property set in a former noble palace that once served as the residence of the Malaspinas, a family that hosted high-society gatherings for dignitaries, diplomats, aristocrats, and the cultural elite.
The elegant hotel features 29 guestrooms and suites with marble bathrooms, mere steps away from Piazza del Popolo and a short walk to other attractions like The Spanish Steps and The Trevi Fountain. From handwritten notes delivered during turndown service featuring the weather for the next day to a custom pillow menu, the hotel focuses on providing elevated service.
Stand out features include crystal chandeliers, a picturesque pool and secluded indoor and outdoor spots to chill and dine. Palazzo Dama is a member of Preferred Hotels & Resorts' L.V.X. portfolio of luxury properties known for providing exclusive service in unique settings. To escape the heat during a hot summer's day, we recommend hitting the outdoor pool for an afternoon dip.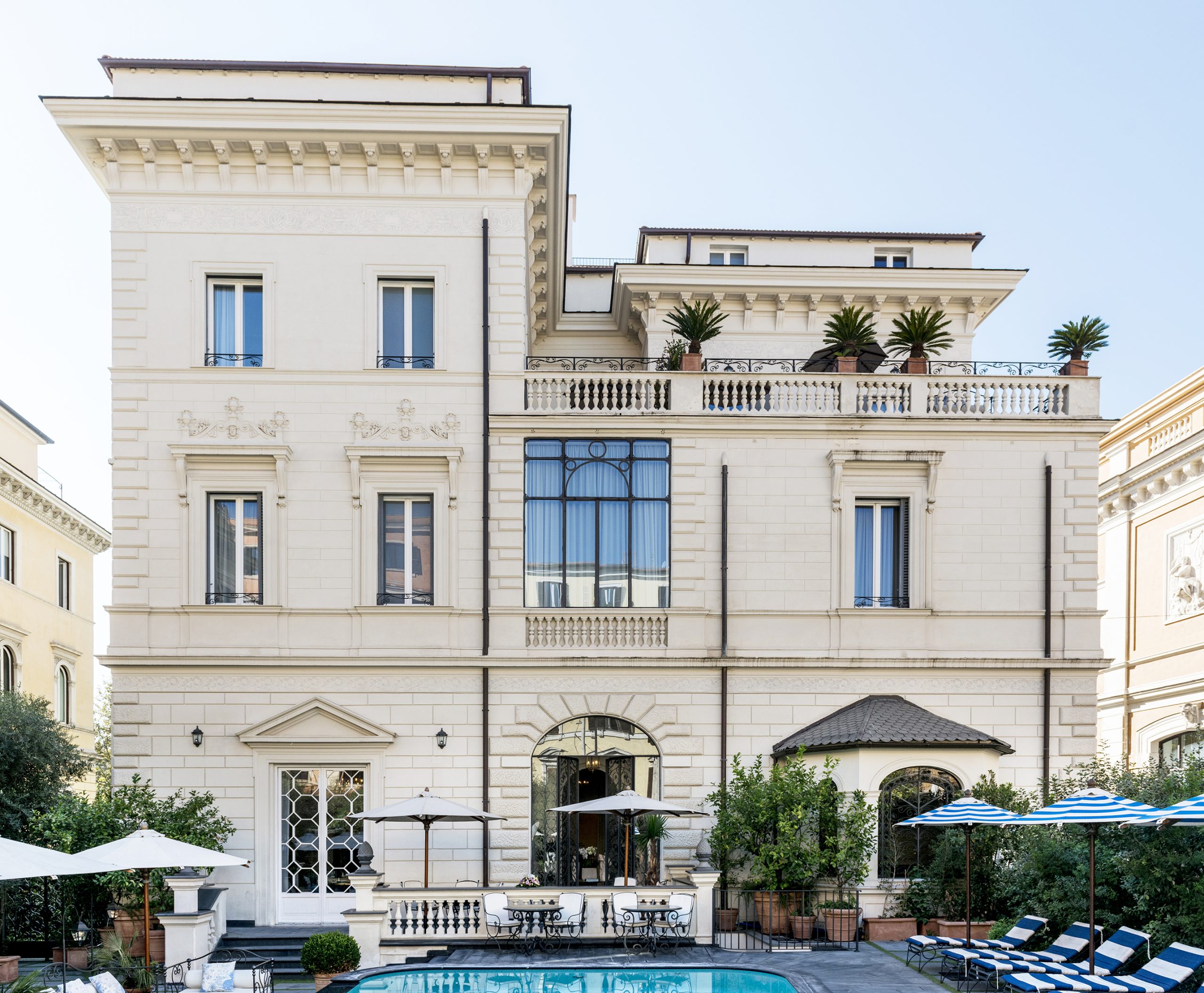 While Aperol Spritz has become a trendy drink of choice for cocktail hour in Canada, Italy's bars boast many different varieties like the Limoncello Spritz and the Hugo Spritz (made with an elderflower liqueur such as St. Germain). 
"After your passeggiata, take advantage of the city's vibrant café culture and kick back with an aperitivo drink and light snack in the early evening," says MacKellar. "It's a wonderful opportunity to savour Rome's charms, enjoy wonderful people watching, or simply relax before meeting friends for dinner in one of the city's incredible restaurants."
There are many hot spots to view the sunset for aperitivo hour such as the rooftop bar Terrace Les Etoiles and the Terrazza Borromini featuring spectacular 360 degree views over Rome, or Aroma, a one-star Michelin restaurant overlooking the Colosseum. 
Overall, Italy is renowned for its food scene and Rome does not disappoint. 
"Cacio e pepe is a symbol of Rome – like the Colosseum — it's an institution. This typically Roman pasta dish goes back to ancient times," says Irma Berlingieri, manager, product development at Air Canada Vacations. "In their sacks, local shepherds would carry cacio cheese made from sheep's milk, pepper, and dried spaghetti."
To try this classic pasta dish made with cheese and black pepper, Berlingieri suggests Settimo Roman Cuisine & Terrace, Osteria Zi'Umberto or Felice A Testaccio. Reservations are recommended as popular spots book up quickly.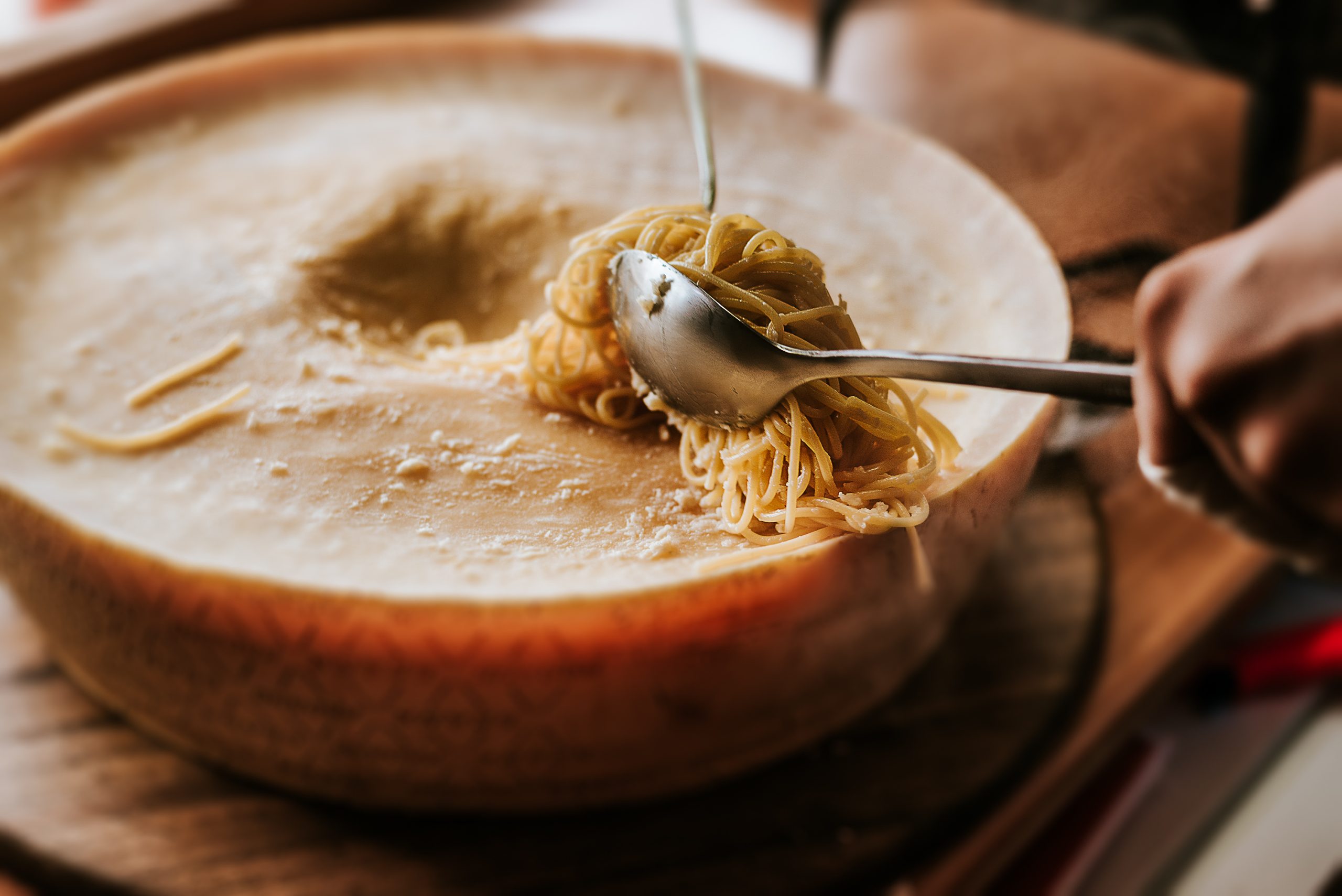 "Italy's capital also calls for carbonara, a deliciously egg-based pasta with pancetta or guanciale (cured pork jowl) and pecorino romano cheese," she adds. "Save space for an order of the seasonal carciofo alla giudia, Rome's famous deep-fried, Jewish-style artichokes, and snack on supplì, fried rice balls usually stuffed with tomato sauce, mozzarella and meat."
BEAT THE CROWDS
Rome also boasts gorgeous Baroque architecture and amazing fountains. "Trevi Fountain is perhaps the best known, but a personal favourite is Bernini's Fountain of the Four Rivers in Piazza Navona," says MacKellar.
Beat some of the crowds by visiting the fountains at night with a gelato or a wine in hand, instead of during the day when many cruise ships are in port. Gelato shops are open late so this treat isn't just for daytime. The Nutella and Kinder flavours are hard to beat. 
"In addition to delicious food, Rome has historical sites everywhere you turn," adds Berlingieri. "Walking the small streets is the best way to find cafés, gelato shops or small typical cuisine restaurants around every corner. Taking advantage of a hop-on hop-off is the fastest way to cover a lot of ground exploring the surroundings at every stop."
This article first appeared in the Fall 2023 issue of OFFSHORE. Click here to read the digital magazine.