Wyndham Grand, the hotel brand known for its upscale accommodations and approachable designs, is now taking reservations for its newest resort, the inviting 422-room all-inclusive Wyndham Grand Barbados, Sam Lord's Castle Resort & Spa.
The secluded, ocean-front hotel marks Wyndham Hotels & Resorts' entrance into Barbados and will begin welcoming its first guests beginning October 12 with select amenities, followed by a formal Grand Opening in early 2024.
Nestled on the Southeastern side of the island of Barbados, just 15 minutes from the Grantley International Airport, the hotel is located on the former site of Sam Lord's Castle, which was once renowned for pirates during the 19th century.
The all-new construction, all-inclusive resort offers 422 guest rooms, including 37 suites with sophisticated architecture and sustainable designs, along with large ocean views and lanai-style private balconies to allow guests to bask in the joy of indoor and outdoor living.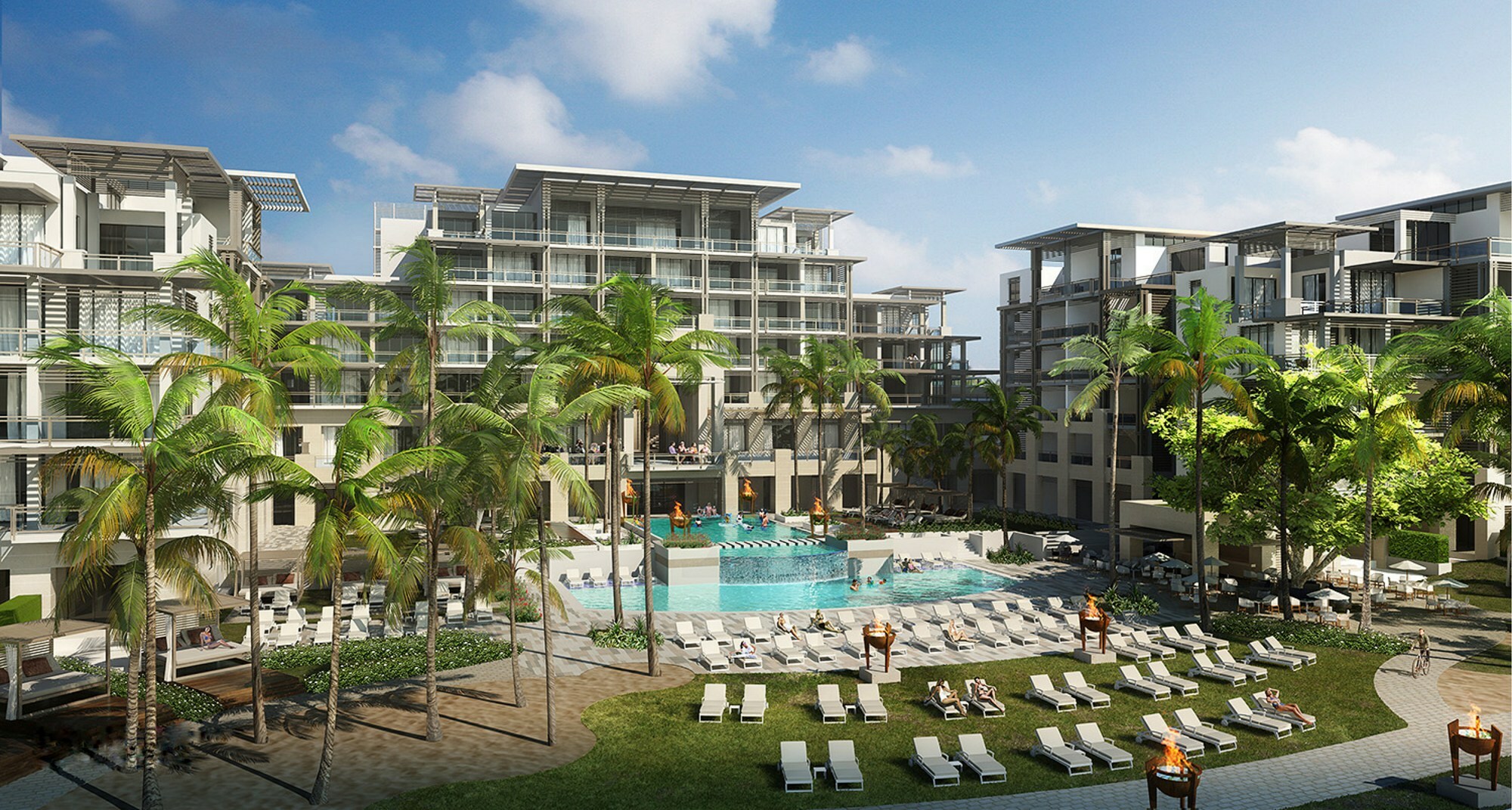 Contemporary cuisine
At peak operation, guests can enjoy contemporary culinary experiences in the resort's more than 10 dining venues, which cater to a variety of tastes. Culinary highlights include the Mediterranean Marketplace featuring flavors from North Africa, Italy, France, Portugal and Spain, pop-up food trucks, poolside dining and more.
Celebrating Barbados'local offerings, the resort also features a specialty "farm to fork" experience with locally sourced ingredients from nearby farmers, fisherman and purveyors.
Wellness and relaxation
For guests seeking to unwind, the hotel will feature a 13,000 square foot spa with a pool area and relaxation deck, along with a state-of-the-art fitness center and a sunrise yoga center. Other on-site amenities include lagoon-style swimming pools, a kids center, butler service, tennis and pickleball courses.
The resort also offers 15,000 square feet of flexible indoor and outdoor meeting and event space that can accommodate up to 1,100 guests, top-of-the-line technology and purposefully built landscapes perfect for staging weddings and special events. Guests are encouraged to contact the hotel directly for the latest on available amenities.