A new opening by 25hours Hotels in Florence, Italy is anything but cookie cutter — giving guests the chance to stay in Heaven or Hell.
Inspired by Dante Alighieri's Divine Comedy, rooms at 25hours Hotel Piazza San Paolino are divided into two styles: Inferno and Paradiso. Milan-based designer Paola Navone created the red Inferno rooms with velvet curtains and black bed linen.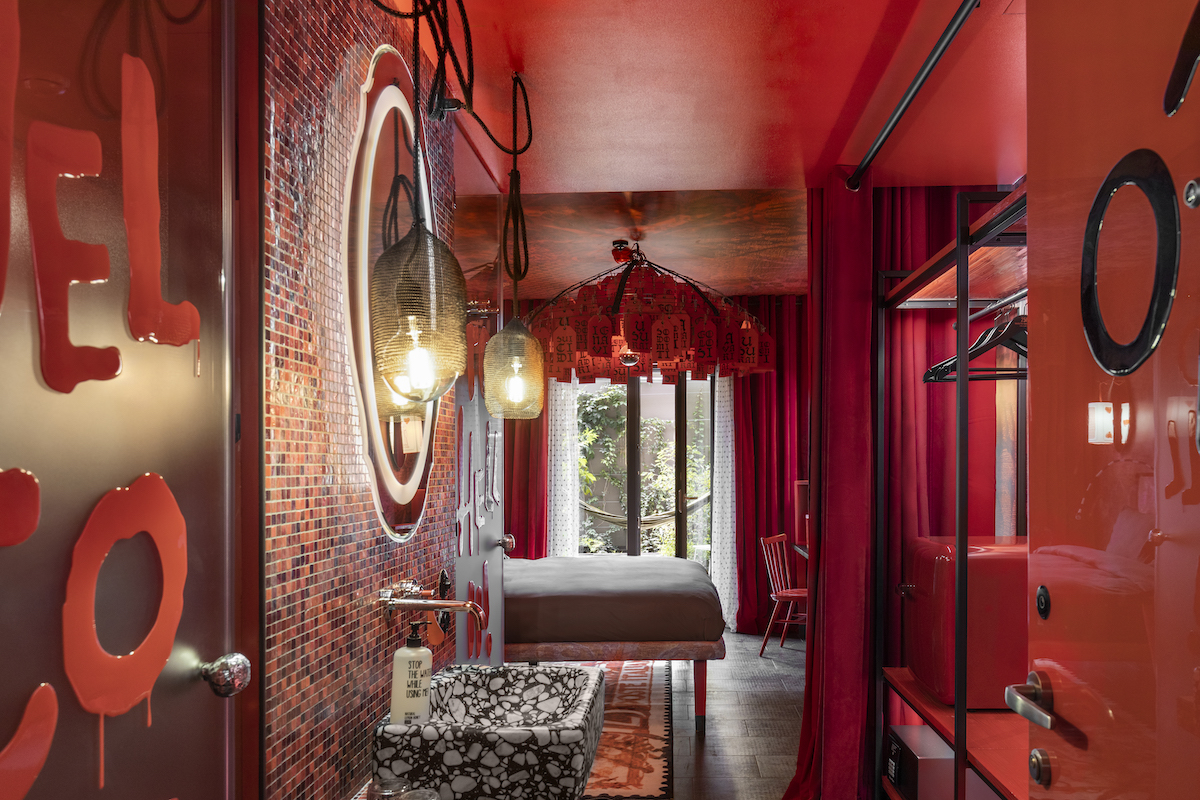 The Paradiso spaces are meant to be cloud-white retreats with ethereal blue accents.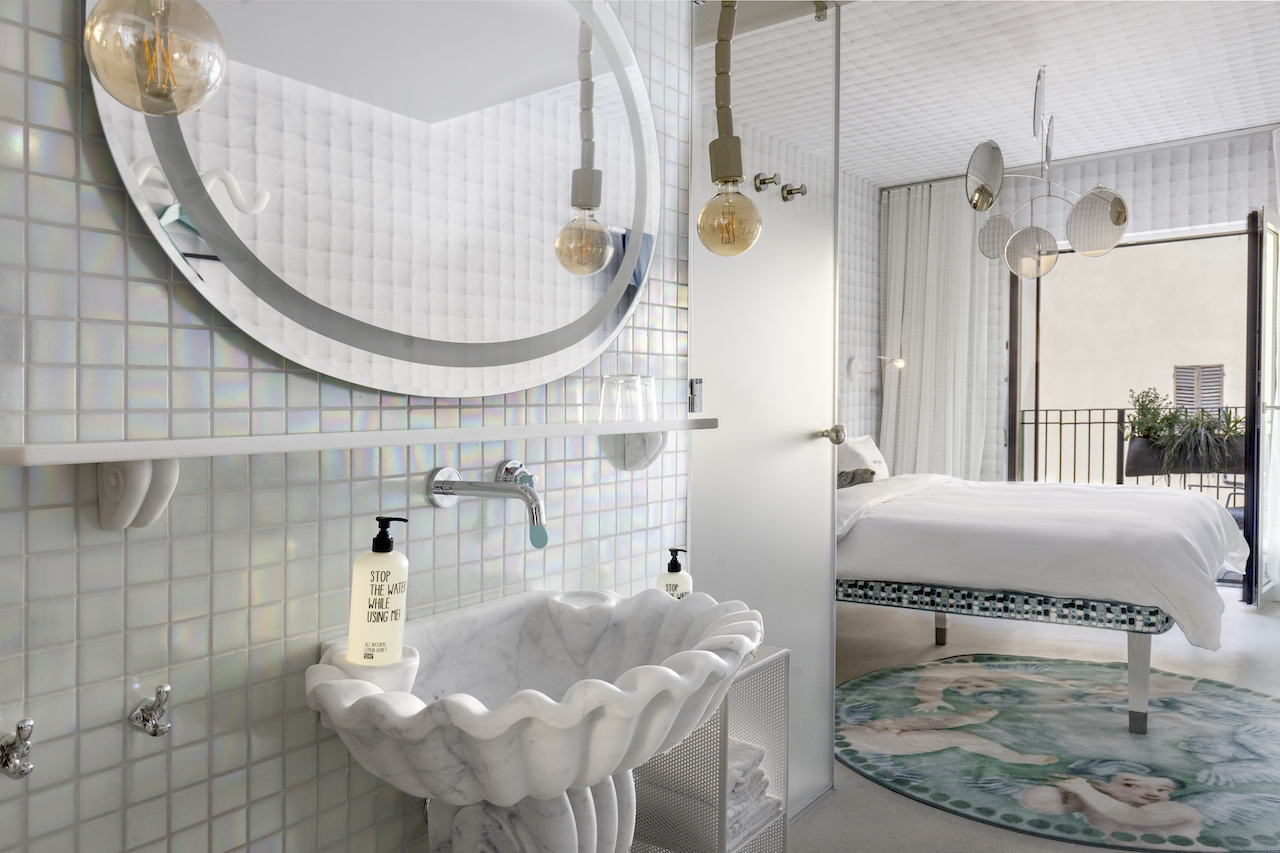 The stylish 171 room property features a classic Negroni bar, a sauna with relaxation room, a gym, a seasonal Italian restaurant focusing on Tuscan cuisine, a typical alimentari – a grocery store for the neighbourhood, and a lively piazza that serves a small selection of food and drinks to suit the time of day.
The hotel, which represents the brand's first property in Italy, is in close proximity to Ponte Vecchio, the Cathedral of Santa Maria del Fiore and the main train station. Whether you opt for heaven or hell, the character of 25hours Hotel Piazza San Paolino makes for a memorable and highly photogenic place to spend the night.
To learn more about the 25hours Hotel San Paolino, click here.