Perched on the hills above Nusa Dua beach, Renaissance Bali Nusa Dua is a new resort that was inspired by traditional Balinese customs and design. The resort officially opened mid-December 2021.
Situated on the southern part of Bali, Renaissance Bali Nusa Dua Resort is a short 15-minute drive away from the Ngurah Rai International Airport. The resort features 310 stylish guest rooms, all of which were done with a Balinese mask pattern on the ceiling, a modern invention of 'Balinese dancer's head' gobo light, and turquoise-accented walls.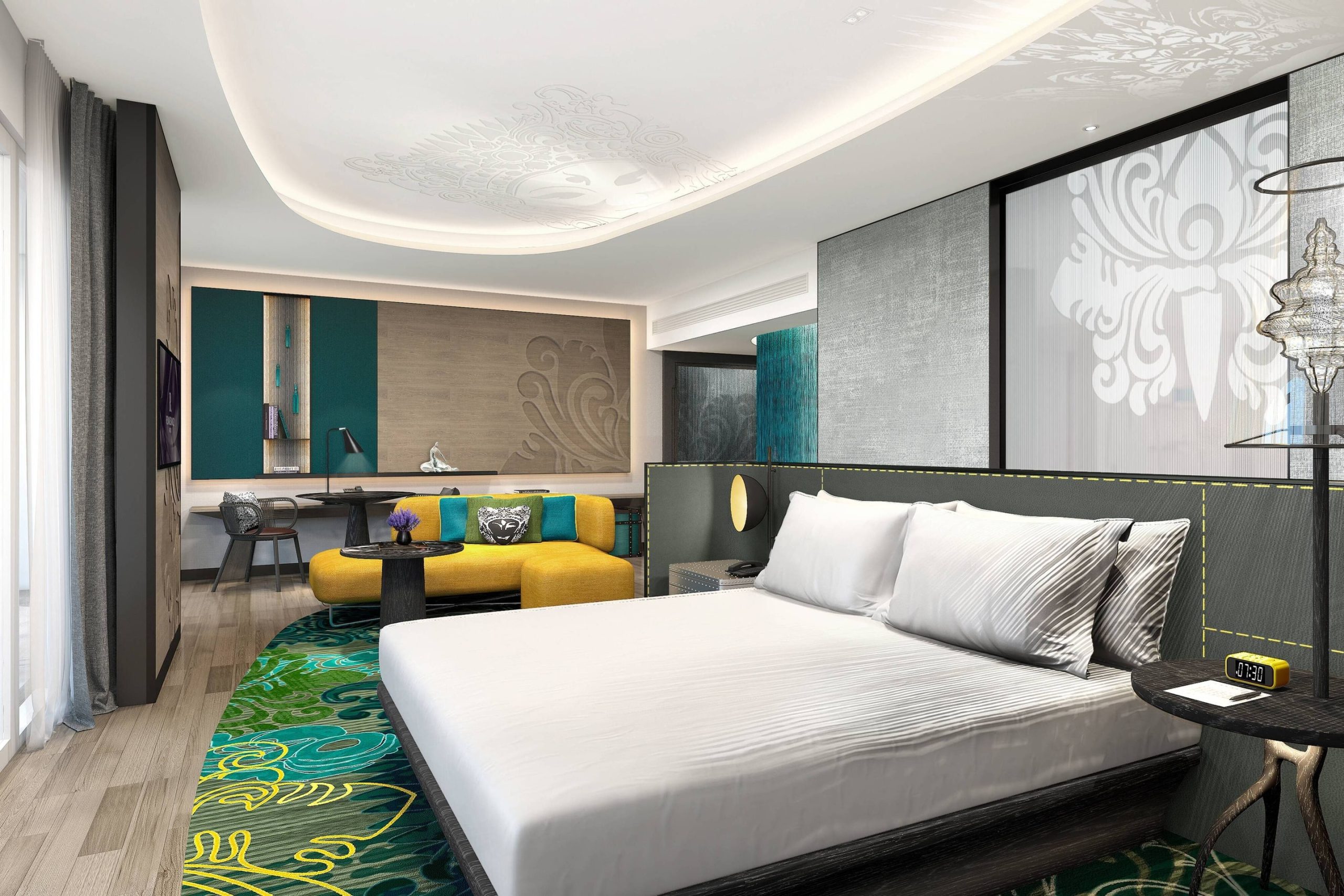 An homage to the natural elements of the island, decorative ceramics adorn the walls in each room to enhance the look of the space, with a freestanding ivory bathtub as its centerpiece.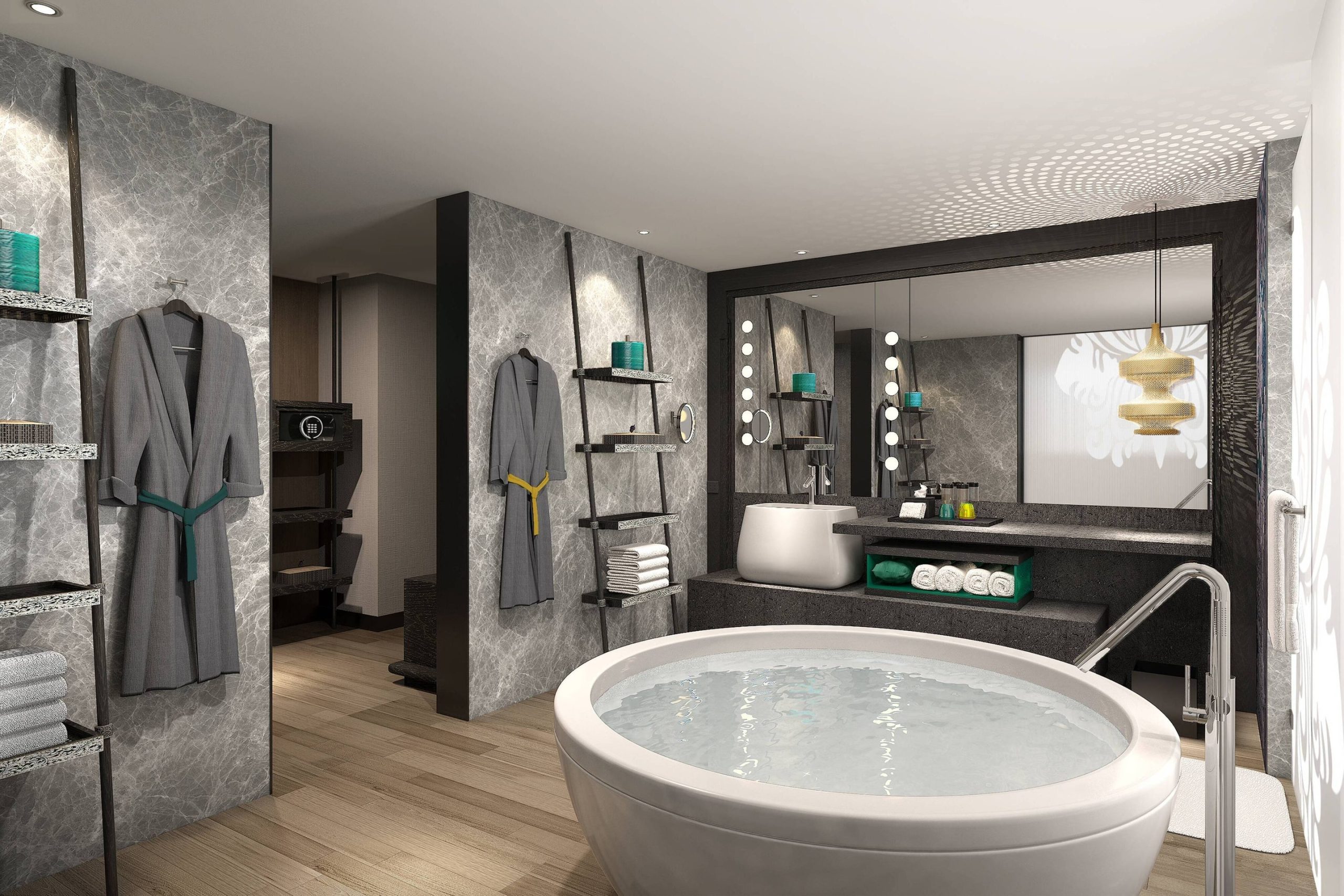 For added relaxation, guests can relax at The Spa wellness centre which offers a selection of treatments that were inspired by the art of the Balinese healing method. There is also a 24-hour gym, as well as four thematic pools. The main pool is located across the lobby whereas the jungle pool mimics the natural beauty that the island is renowned for – crowned in lush greenery and along a man-made waterfall. The lagoon-like jungle pool is also where The Cove is located, which is a stunning wedding venue with an aisle stretching right to the heart of the pool.
As far as dining goes, guests of the Renaissance Bali Nusa Dua can choose from six options. Backstage is the property's all-day restaurant that offers cuisine from around the world in a buffet-style setting.
Nusantara by Locavore is where guests can go for an authentic Indonesian meal, while Tanah Liat is the go-to spot for fresh seafood, plant-based cuisine (it's also a pottery atelier and cooking lab by day).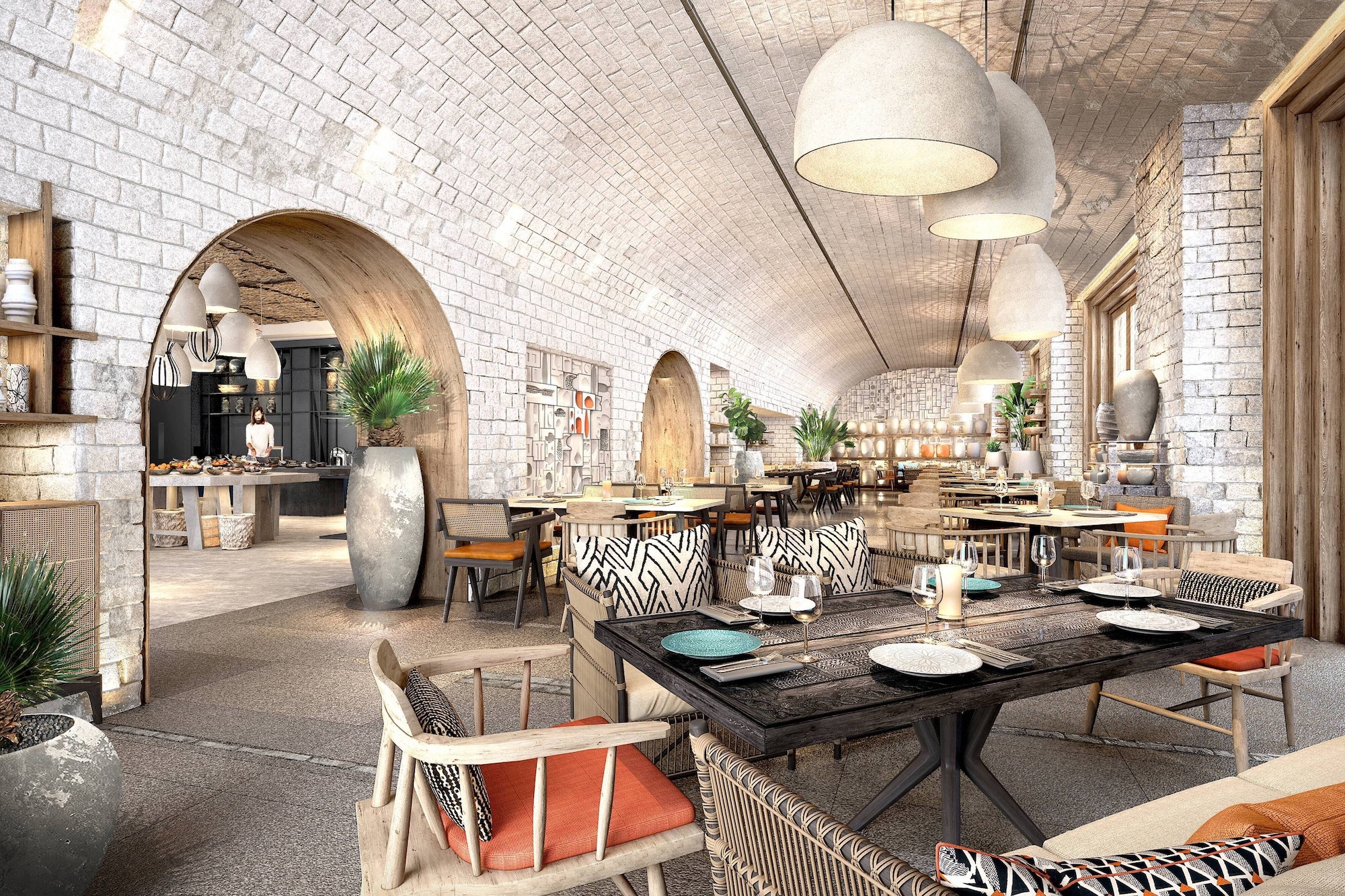 Other dining options include the pool bar, Atomic 17, Lion X, a contemporary Chinese restaurant, and the lobby bar, R Bar, which has both a mixologist and barista on site. In the evenings, R Bar transforms into an elevated venue where guests and locals can mix and mingle over a full cocktail program and live music every evening.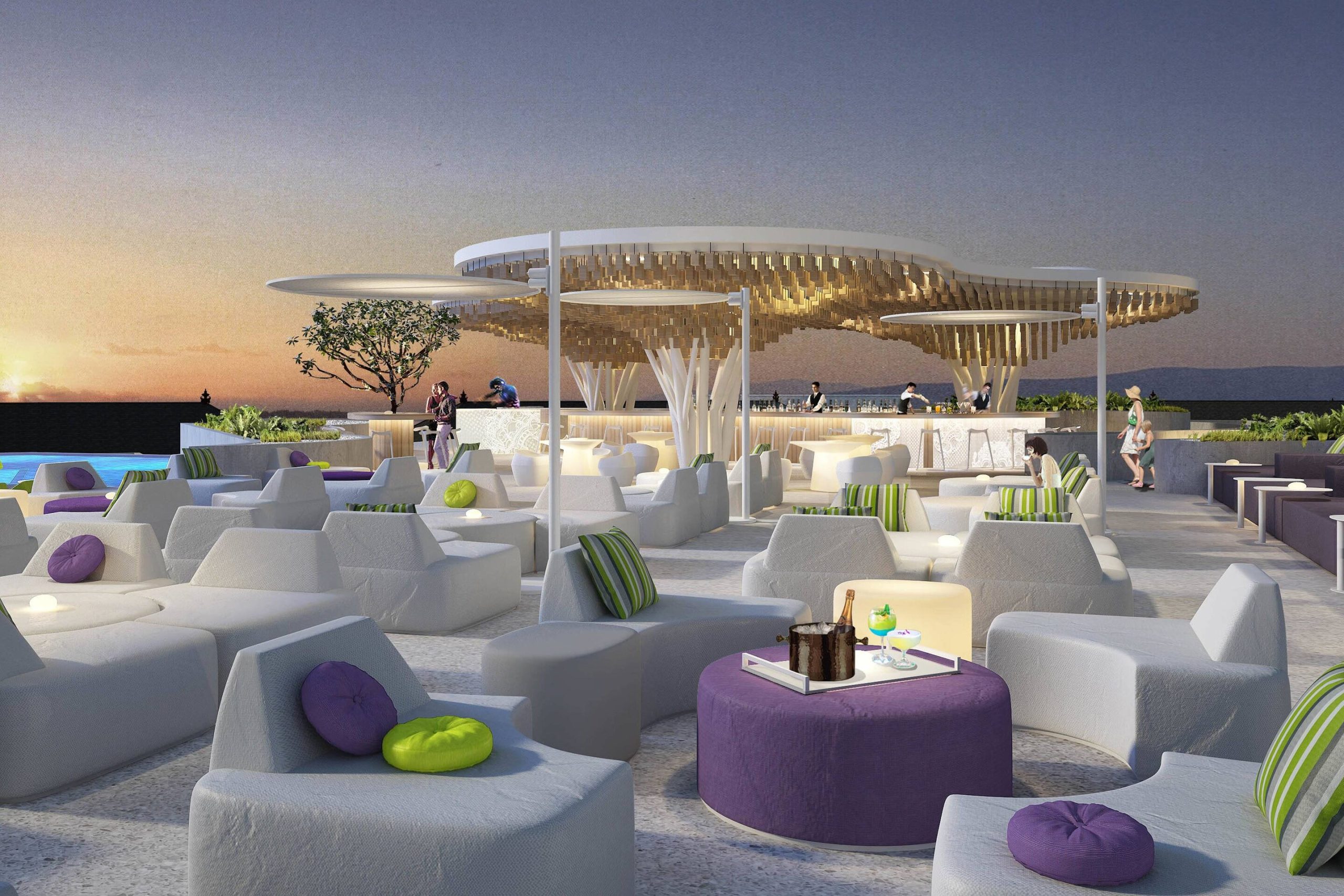 For more information, visit www.renaissancenusadua.com.