Wymara Villas, perched on one of the highest points of the secluded Turtle Tail peninsula, a short drive from Wymara Resort is a community of one, four and five-bedroom modern masterpieces located on Grace Bay Beach.
Each villa offers guests a private pool, expansive ocean views, and exclusive access to a state-of-the-art sports club.
Recently, the property welcomed an ocean pool that measures 130 ft long by 30 ft wide, spanning nearly 3,900 square feet.
Now ready for guests to take a dip, the stunning swimming spot features a shallow end that is three-to-five feet deep (depending on the tide) and a deep end that plunges six-to-nine feet with a soft, sandy bottom throughout.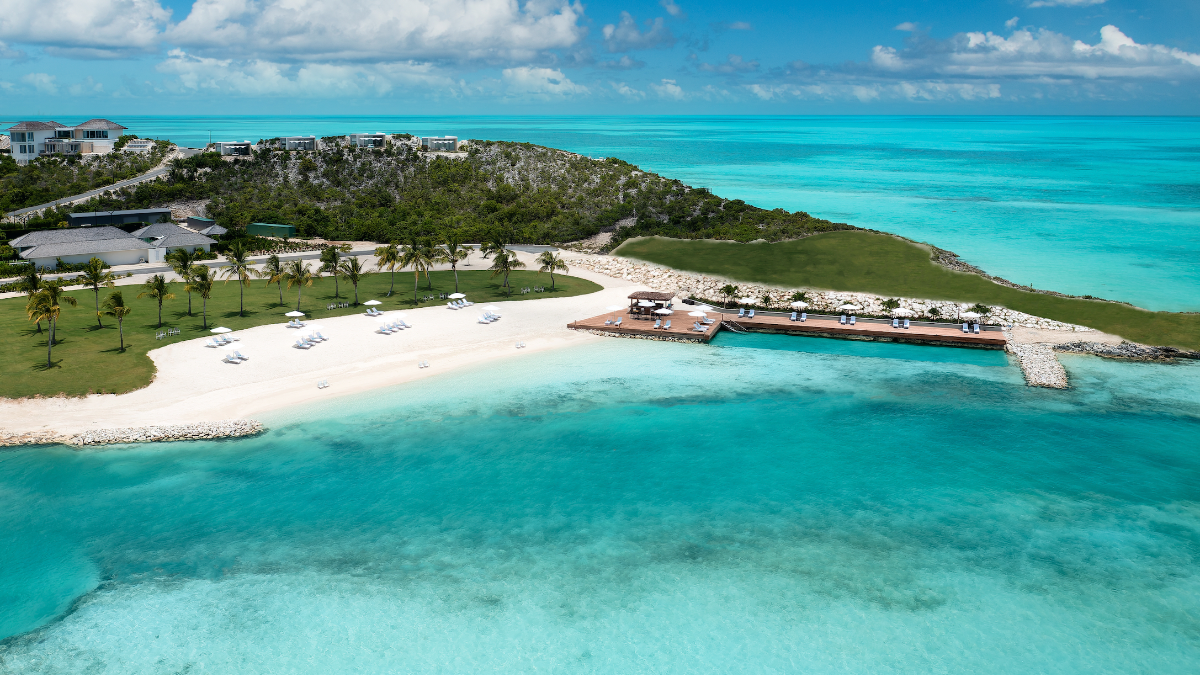 The natural swimming pool, which gets replenished with fresh seawater from the Atlantic, is carved out of the coastal rock and lined by an expansive timber deck that spans the entire length of the pool. Featuring a tiki bar and stylish sun loungers and umbrellas for shade, guests can take breaks from sipping spritzes to dip in and out of the refreshing, salty sea while soaking in the serene views. 
Its remote location gives privacy for swimmers, yet is close enough to Wymara's five-star amenities offering something for everyone. Future plans call for the opening of a new beachside restaurant and the availability of day passes. But for now, the Ocean Pool at Sunset Cove Beach is for the exclusive use of Wymara Resort + Villa guests, with access to a poolside Tiki Bar from 10 a.m. to 7 p.m. serving a variety of fresh cocktails, wine, and beer.