Coming off a red-eye flight out of Toronto, my partner and I landed in Dublin, Ireland at 6 a.m., and just as quickly as we arrived, we left in a rental car headed straight to Killarney, County Kerry.
Two weeks fresh off the tailend of St. Paddy's Day celebrations, it's not that the electric energy that flooded Ireland's capital city didn't interest us—we had plans to end our journey there. But springtime in Ireland, I'd heard, was one of the best times to truly see the country in all its glory, where newborn lambs, still a bit wobbly and getting used to their legs, tumbled around some of the greenest pastures and meadows known to exist.
The next morning, after a hearty Irish breakfast of fried eggs with orange-coloured yolks, pan-seared sausage links, baked beans and freshly-sliced tomatoes prepared by our charming hosts, Donal and Ann, who own the family-run Kingfisher Lodge, we hit the road to conquer one of Ireland's most famous scenic drives— the Ring of Kerry. Spanning roughly 179 kilometres across rugged terrain that includes brooding bogs, rocky hillsides and ancient valleys, the circuit takes about three-and-a-half hours to complete, for those who refuse to stop. "So many people head this way first," Ann said, pointing northeast on a map at the reception desk. "But if you start this way, you'll thank me, I promise." Taking her advice, we took the long way out.
Thousands of years ago, Irish folklore conjured up tales of woodland nymphs, playful sprites and tiny fairies with supernatural powers, and as we took the lonely, winding roads flanked by mossy trees, and an unsettling fog crept in, it was enough to make you accept the make-believe.
Of rocks and ruins
Driving west on the N70, one of the first sites we came to was the Ballycarbery Castle ruins. Found just on the outskirts of the small town, Cahersiveen, Ballycarbery Castle was built in the early sixteenth century and once housed one of Ireland's oldest clans, the McCarthy's. Since 1398, the castle has stood on a hill facing the sea, and while it is now closed for public access, visitors can still marvel at it from a distance. Despite the damp and the rain, the structure still resembles a nearly-complete castle, with enchanting vines that have climbed through the medieval stone windows and doorways.
Minutes away, we discovered yet another primordial wonder. Walking through a grassy pasture, we approached the sixth-century Cahergall Stone Fort. At first glance, it was reminiscent of a snow fort's bricks, where long ago, a group of people undertook the painstaking process of intricately weaving and stacking stones one on top of the other, to reach a height of roughly six metres.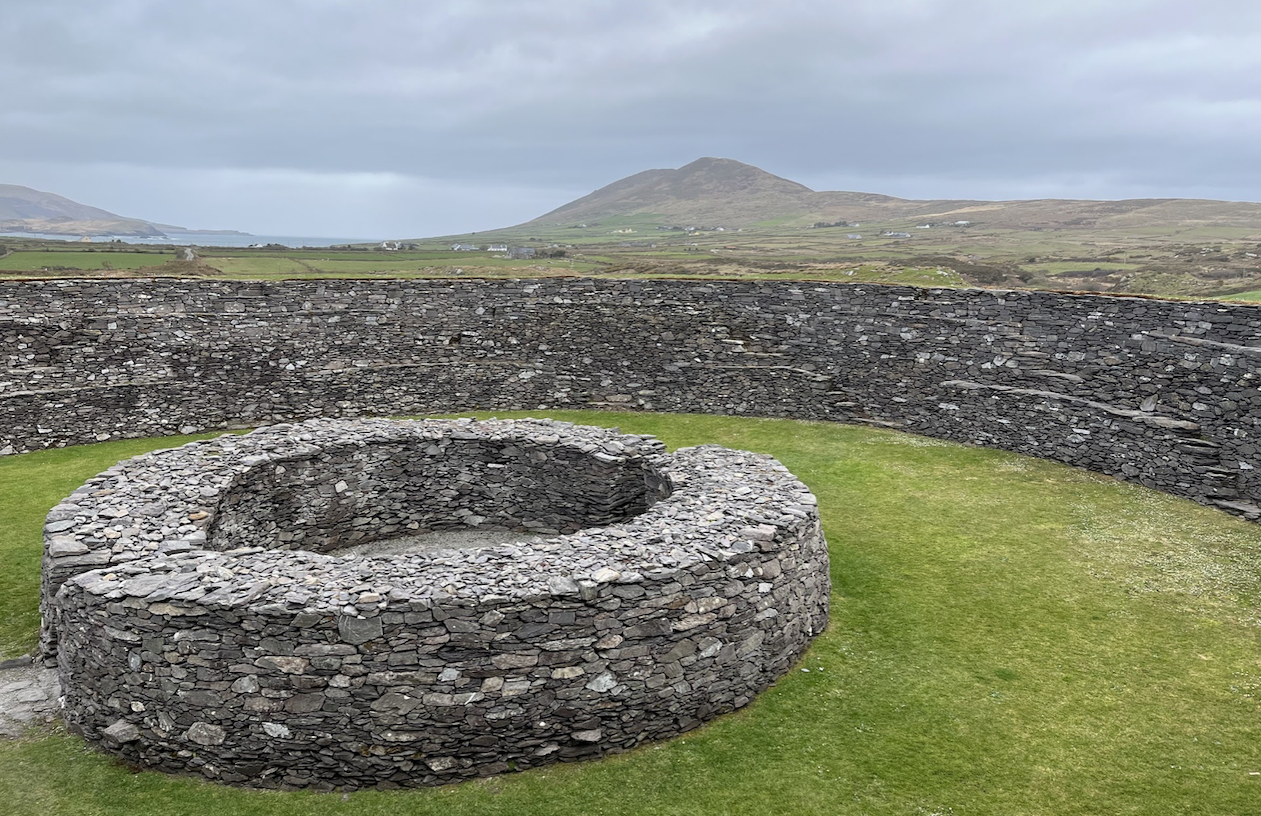 Entering the fort, I saw another large stone circle with two separate entrance ways. Also called ring forts, these old Irish stone forts are some of the earliest and best-preserved examples of protective stone forts to be found in County Kerry. Outside the fort's walls, a vicious wind from the nearby North Atlantic whipped and whistled, but inside was absolutely quiet.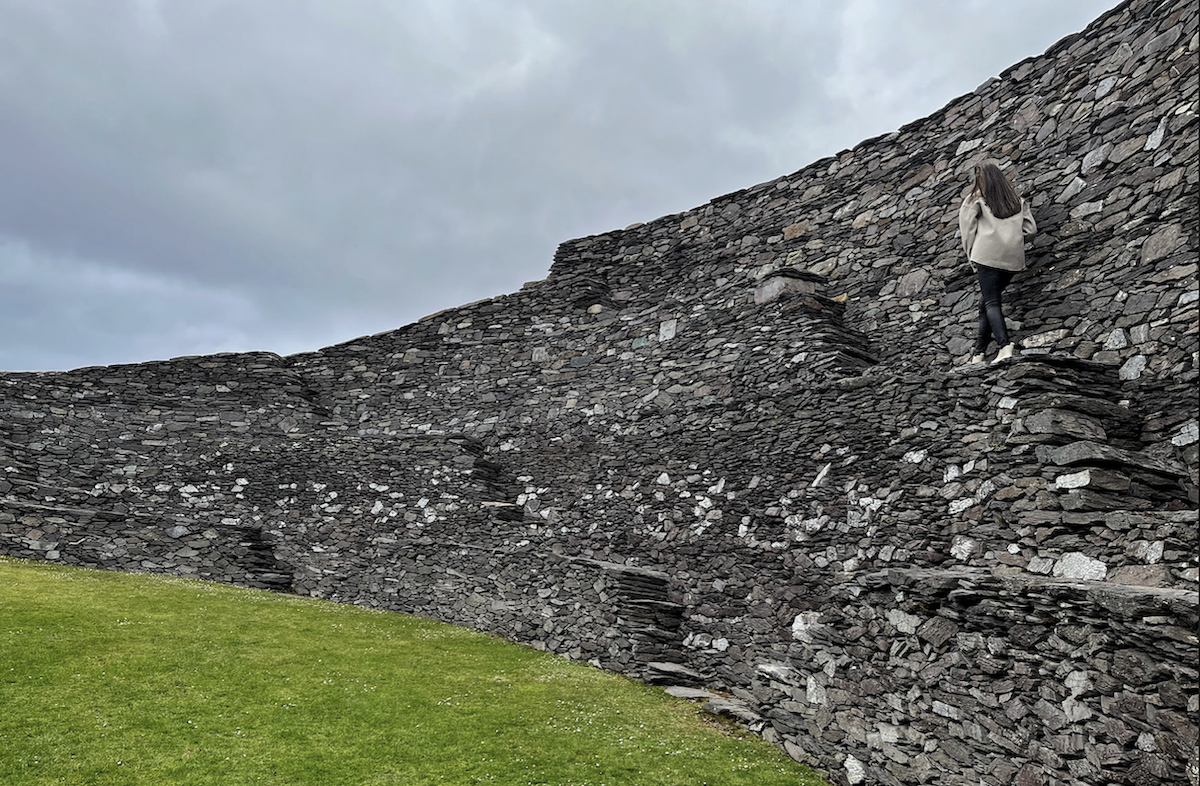 A set of stacking stone steps have been carved into the fort's walls, allowing for transportation all along the interior walls. Three miles west of the town Sneem, we also came across the Staigue Stone Fort. With a similar exterior, this ring fort is presumed to have been built in the late Iron Age (between 300 and 400 AD). According to the Irish tourism board, it's said that nearly 50,000 of these stone forts were built over the centuries as a means of agricultural support, defence and sometimes, simply a display of good fortune.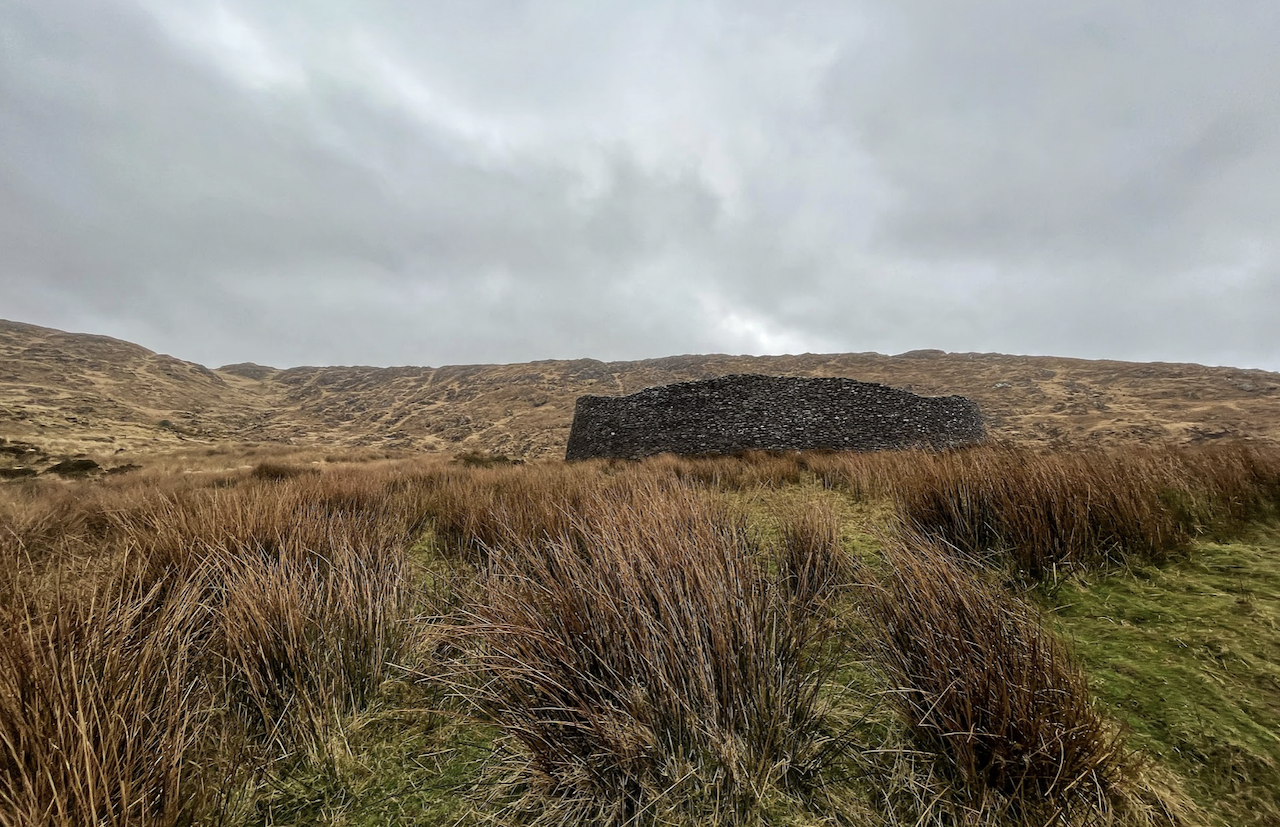 Parks and peaks
Halfway through our journey, we looped back east and headed for Killarney National Park, but not before making a stop at Moll's Gap. Damp from the rain and ravenous from all of the walking and fresh air, earlier, we'd stopped for a quick bite to eat in Cahersiveen. While polishing off our last drops of Guinness, an older man, who was certainly a regular at the pub, had overheard our plans and insisted we make the stop. One of the most popular tourist attractions on this side of the Ring of Kerry, Moll's Gap is a mountain pass that offers sweeping views of the MacGillycuddy's Reeks mountains. The natural phenomenon was formed more than 25,000 years ago during Ireland's final ice age. Staring out at the view, I was glad we'd taken the old man's advice, who was one of many people on the trip who were so quick to help or offer friendly suggestions.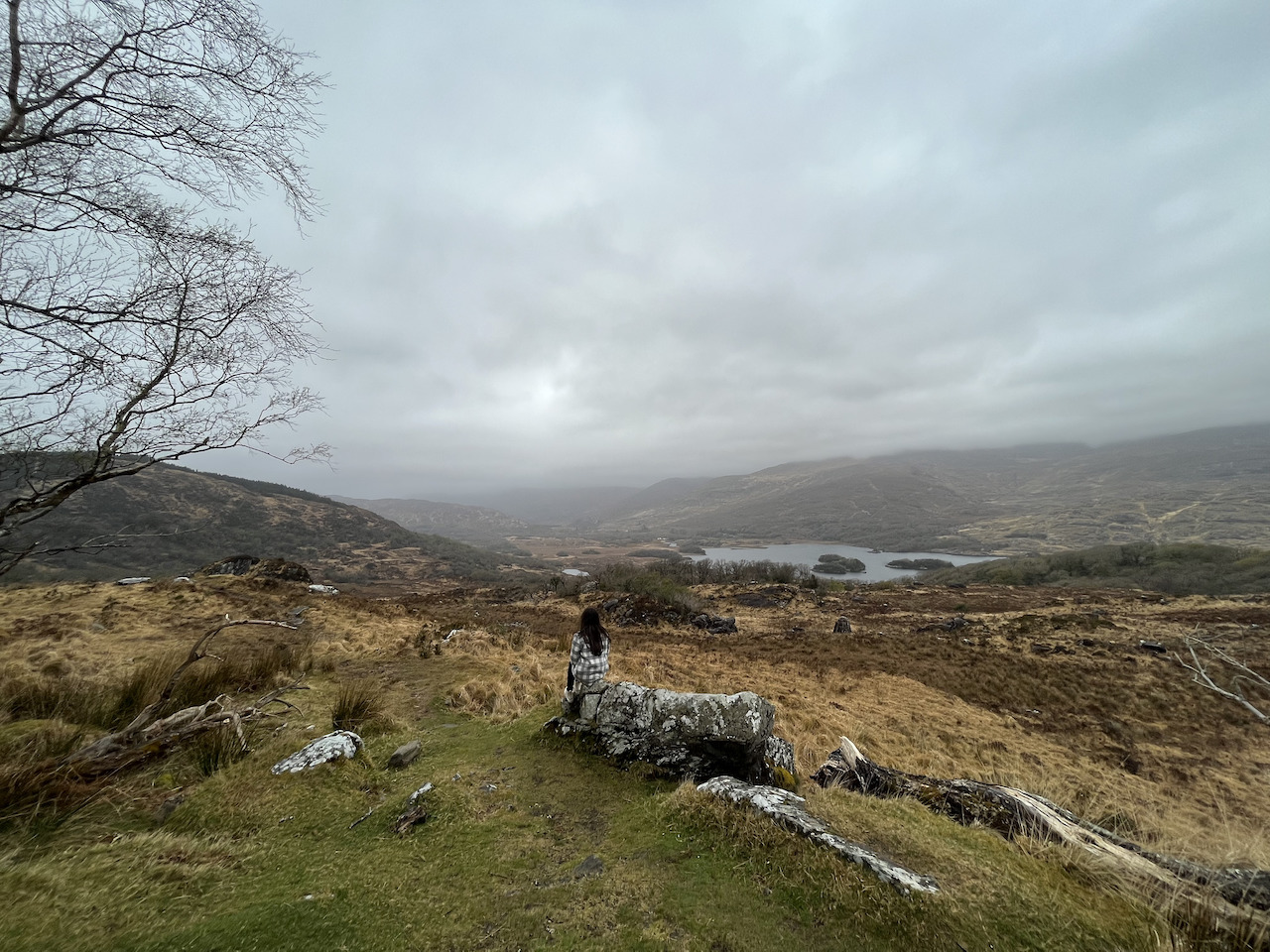 Killarney National Park was the final stop on our list on a drive that was becoming longer by the minute, because all around us, something was begging to be photographed. Trees with twisted trunks and branches looming over the roads; a red fox darting out across the road and of course, hundreds of baby lambs and ewes snuggled against one another in the fields.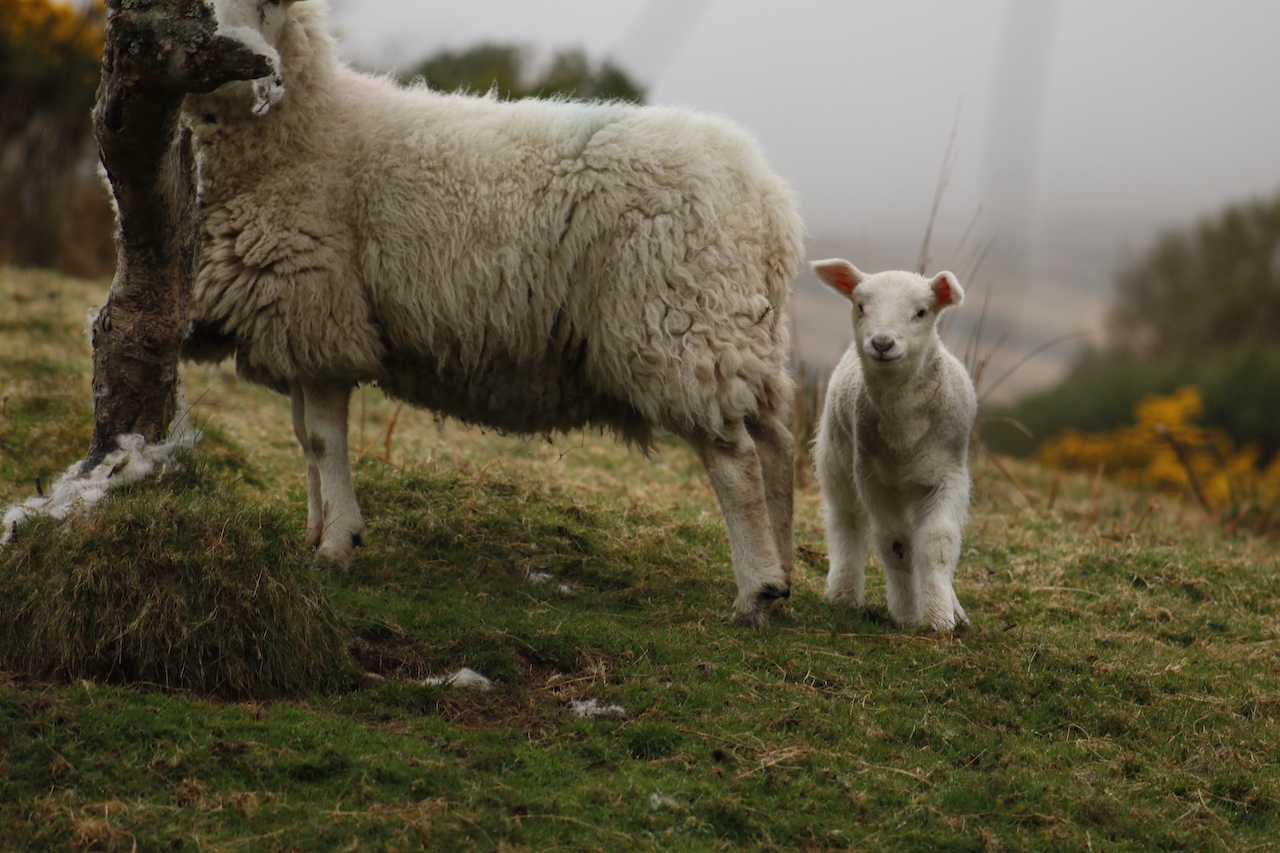 The landscapes we were seeing in real-time looked good enough to be a painting, and I'd argue, had characteristics that were simply impossible to truly capture, no matter how good of a camera lens I had packed. There was one final stop on our itinerary though, and the name on this one conjured up a definite need for a photograph with myself in it. A hotspot for panorama photo enthusiasts and tourists from all over the world, Ladies' View is a scenic viewpoint set amongst the wilderness that provides unobstructed views of the surrounding Irish lakes. No matter the weather, the mood is pure magic, making it one of the most-visited places inside of the park. 
As we finished up with our photos and made our way back, I checked the time—more than eight hours had passed since we set out that morning and I hadn't even noticed. The Ring of Kerry and everything it encompasses had lived up to its name as one of Ireland's best drives, and for those who wish to conquer it, make the stops and always take the long way—I promise you'll be happy you did.
—TEXT AND PHOTOS BY CHRISTINE HOGG