Naladhu Private Island, an exclusive luxury island haven in the Maldives, has reopened this November with a sleek new look following a complete redesign by New York based designer Yuji Yamazaki.  
Home to just 20 'houses', Naladhu offers the ultimate in privacy and seclusion and ensures an unrivalled level of service to meet the needs of the most discerning traveller.
The public areas and all 20 houses in this intimate resort have been renovated during a six-month closure. The resort's top suite, the Two Bedroom Beach Pool Residence, now boasts a 20-metre private beach and the resort interiors throughout have a contemporary feel using Indonesian teak furniture and high-quality materials such as Indonesian white stone for a lighter colour palette, creating a modern colonial style.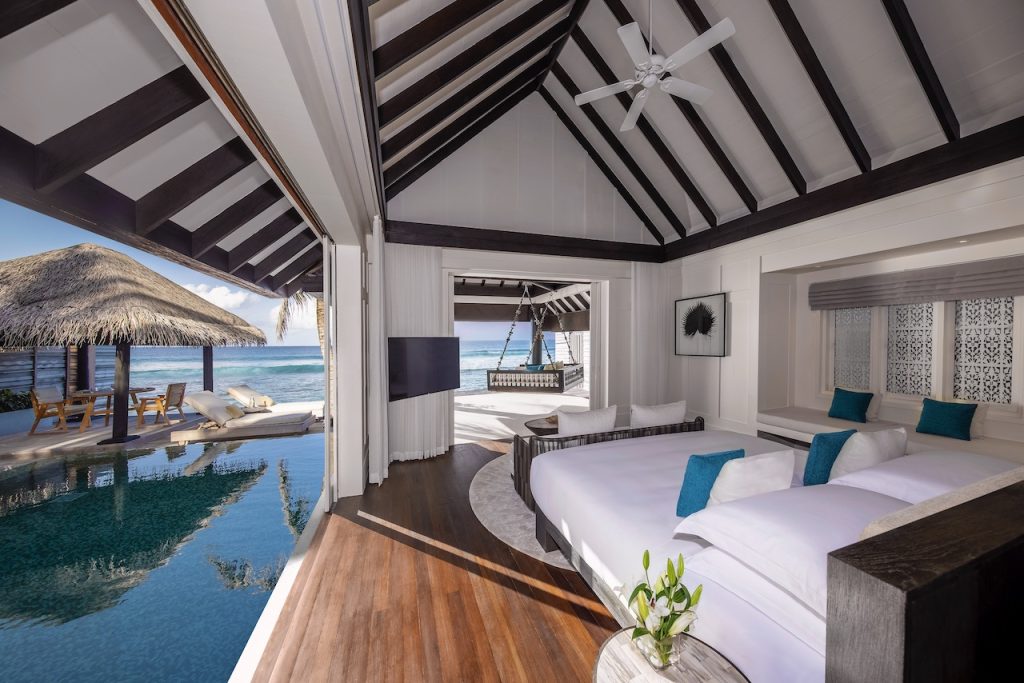 The island's restaurant, bar, wine cellar and gym have been transformed and the new Coconut Grove offers a secluded area for private experiences such as cinema under the stars or private yoga and fitness classes.
The resort's two categories of houses are surrounded by tropical vegetation and invite a total immersion in nature. The Beach House with Pool has direct access to the white sands and lagoon, whilst the ocean house with a pool and private beach cabana has a large terrace with panoramic ocean view, in addition to its own dedicated cabana, where guests can relax on their oversized day bed attended by their butler, known as a Kuwaanu.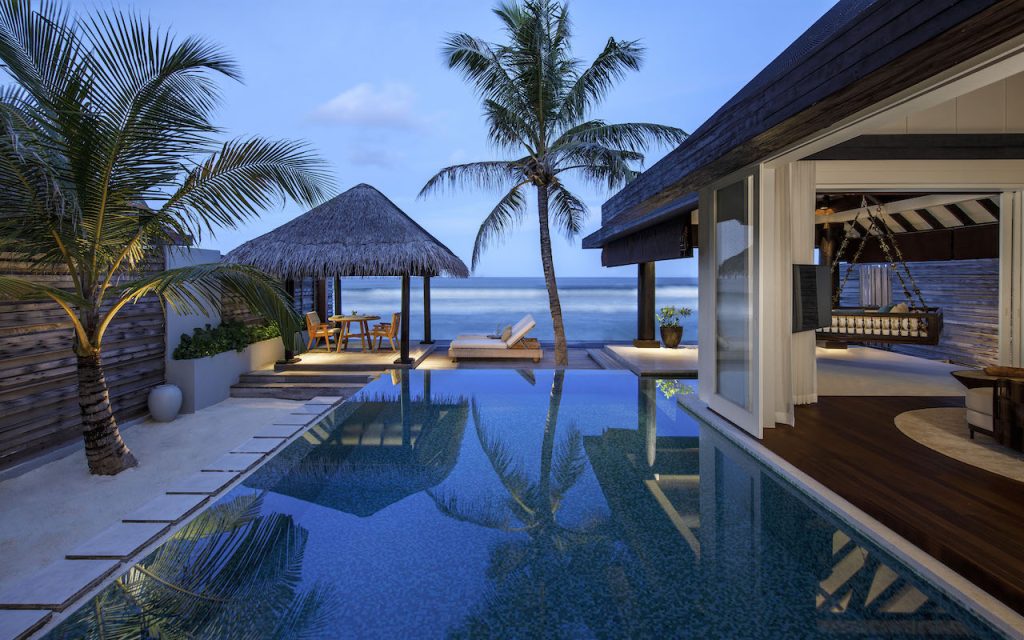 Deriving from the Dhivehi word for storyteller in the Maldivian language, the Kuwaanu offers a refined and seamless service for guests 24 hours a day. Before guests have even departed for their holiday, the Kuwaanu ensures the in-house wine fridge is stocked with their choice of wine and champagne, whilst dive and snorkelling equipment is ready to wear in their exact sizes. As butler and guide, the Kuwaanu takes care of everything from unpacking and serving early morning coffee to organising a private island picnic and discussing each day's dining requests for the chef.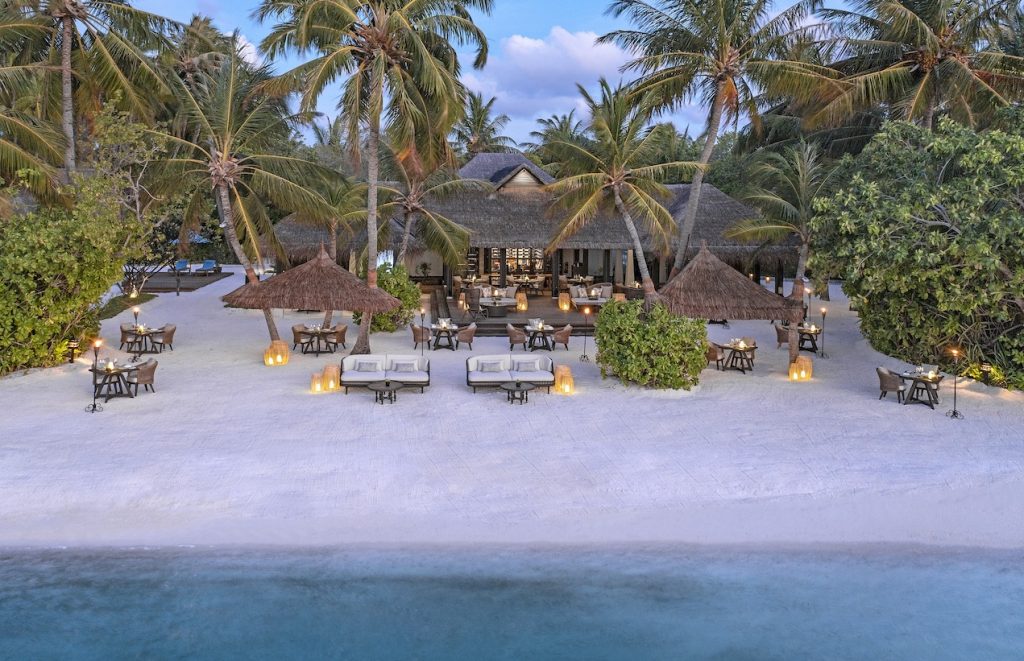 The two bedroom beach pool residence, sleeping up to six guests, is a vast space guaranteeing peace and privacy. The Residence benefits from both sunrise and sunset views, with its pool and large deck facing the ocean, along with loungers, al fresco dining area and swing. Its new private beach, also with a beach cabana, offers direct access to the turquoise lagoon.
Dining is completely bespoke with guests curating a daily menu and choosing their favourite dishes and locations around the clock, whether it's an all-day breakfast taken barefoot on the beach, or a 'journey around the world' dinner. Favourite dining spots include The Living Room with views over the lagoon, a Champagne floating breakfast in the pool and moonlight midnight snacks on the beach. Led by Executive Chef Philippe Wagenfuhrer, the resort's culinary team is experienced in cuisines from around the globe ranging from Arabic to Italian, French to Sri Lankan and Japanese to Indonesian, in addition to local Maldivian flavours. 
For more information on Naladhu Private island, click here.