The stage lights dim as musicians Patrick Sharrow and Jax Hollow belt out the last line to Semisonic's 1998 hit song, Closing Time.
With the lyrics "One last call for alcohol, so finish your whiskey or beer; Closing time, you don't have to go home, but you can't stay here," the popular sing-along tune has become the unofficial anthem for the last song of the night at bars across North America.
But not here, not tonight.
"One more song! One more song!" I shout, joining in unison with the other live music fans in the crowd. Moments later, like a typical encore, the lights turn on again and the band starts to play the opening riff to Start Me Up by The Rolling Stones. Only I'm not in a typical music venue — I'm aboard Holland America Line's Rotterdam in the Rolling Stone Rock Room, where a nightly band plays rock n' roll hits from Rolling Stone magazine's top song lists.
As part of the ship's Music Walk, also available on other ships like Nieuw Statendam and Koningsdam, when one set ends, another starts across the way at Billboard Onboard, where two singers are seated at duelling pianos to play chart-topping pop songs. Some guests shuffle between stages to remain close to the action at all times, while others hold firm in their favourite venue, listening to the music in between sets from afar while the attentive waitstaff comes to serve drinks and cocktails.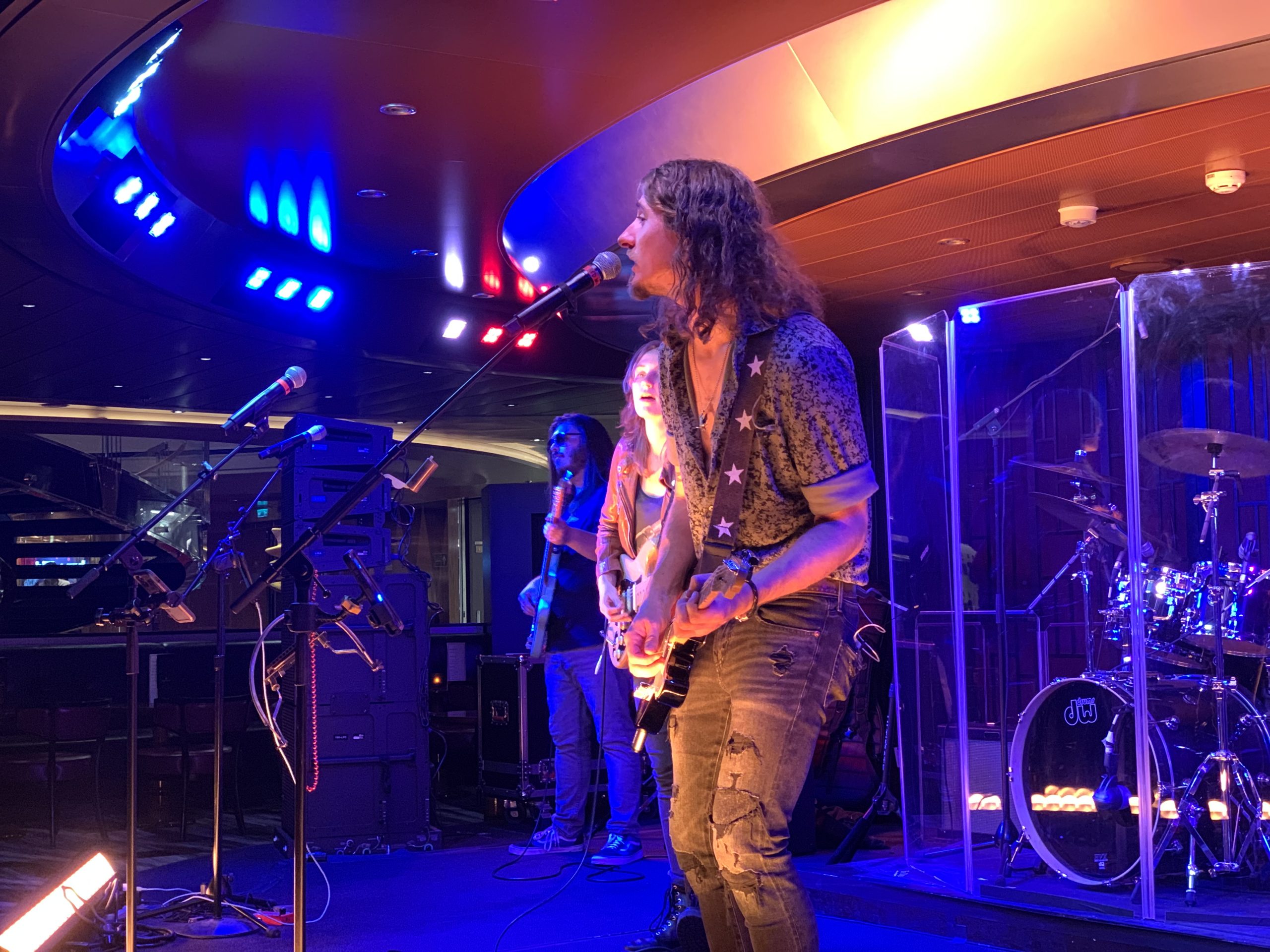 When they're not playing as part of the cover band, Sharrow and Hollow are recording artists embarking on tours across North America. That's an example of the calibre of talent that can be found on these stages. 
Not into pop and rock? Other live music venues include Lincoln Center Stage, a great fit for those who like classical music, and the B.B. King's Blues Club, which like the name indicates, is a hotspot for amazing blues songs that get the crowd moving.
On April 18, 2023, Holland America Line celebrated its 150th anniversary while the flagship Rotterdam was docked in its namesake city in The Netherlands, following a trans-atlantic sailing from Fort Lauderdale, Florida. The commemorative event was held in the former headquarters for the cruise line, today the Hotel New York, and brought together VIPs like descendants of the original founders of the business and Princess Margriet of the Netherlands.
Making it one of the oldest cruise lines in the world, Holland America Line has a very interesting history, starting out as a shipping and passenger line, slowly gaining a reputation for safely bringing emigrants from Europe to North America. 
Nearly one million people made the journey to new beginnings and adventures on a Holland America ship — including Albert Einstein, Alfred Hitchcock, Ernest Hemingway and Roald Dahl — to name but a few.
During the First World War, several HAL ships were called upon to carry and transport soldiers. In the Second World War, ships like Nieuw Amsterdam were even converted into troopships, eventually resuming regular operations after being refitted back to passenger ships post war.
No stranger to innovation, at the height of the prohibition the cruise line offered what could be dubbed the original booze cruise — taking passengers into international waters from New York City to serve alcohol. Today, the cocktail menu at Half Moon Bar features a drink called the Three Mile Run, in honour of those prohibition days.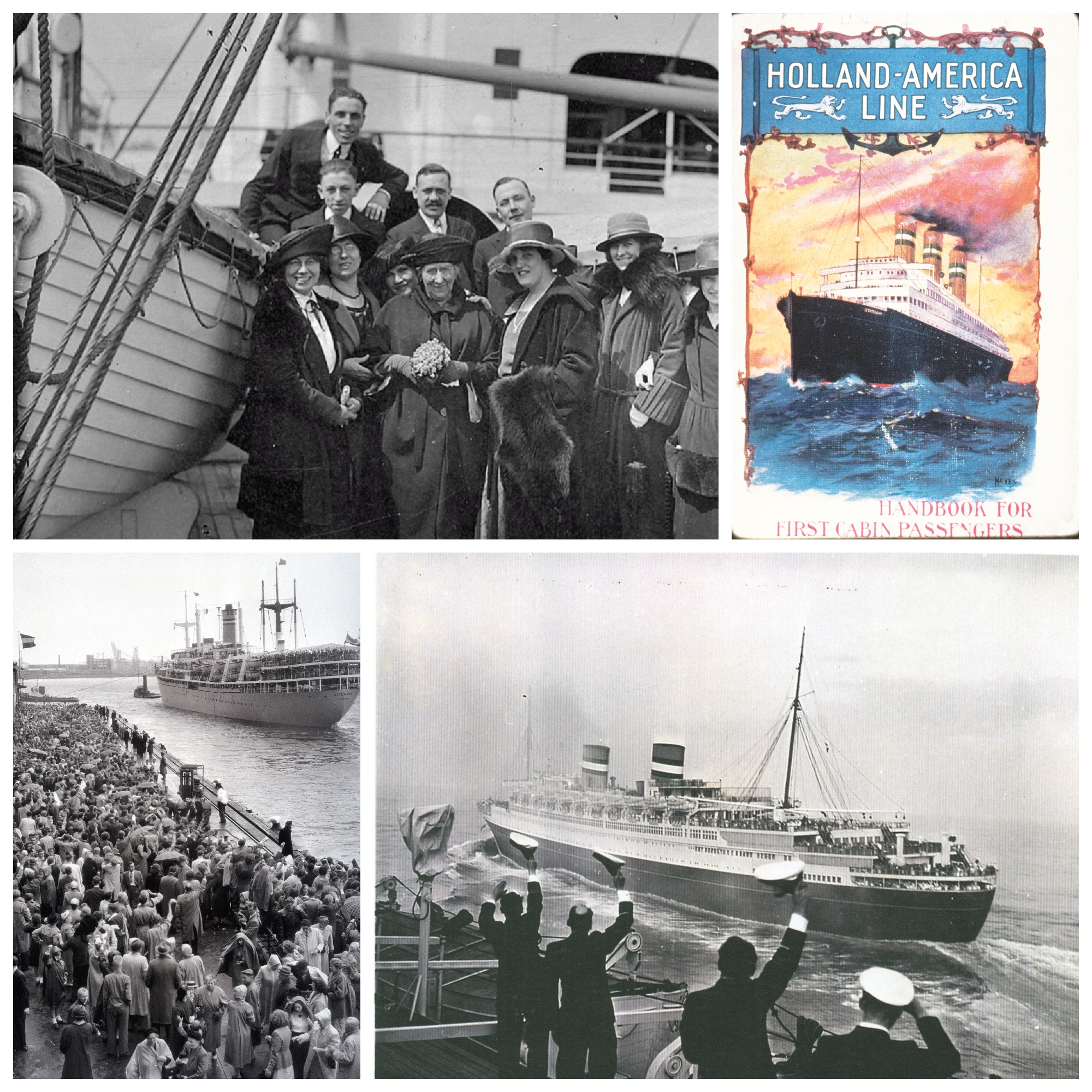 Holland America Line's evolution into a cruise holiday provider plays out during an evening staged presentation called Origin Story, which is put on on ships across its fleet. To mark the milestone 150th anniversary, a limited-edition 150th HAL Pils is now available on board in a commemorative can. An exclusive Holland America Line "De Lijn" gin was also created and is used in three new anniversary cocktails: Dutch 150, 150th Martini and 150th Gin and Tonic.
Over the course of this year, 48 special Heritage Cruises are also underway, which focus on ports that played a significant role in the brand's history. Fun elements on these sailings include a famed orange party where all guests dress in orange to celebrate the company's Dutch heritage, and a Throwback Happy Hour featuring select drinks priced as low as 75 cents.
A taste of Oslo, Copenhagen and the world 
During my Heritage Cruise from Rotterdam to Amsterdam, the Netherlands, the ports of call visited were Oslo, Norway and Copenhagen, Denmark. There was ample free time in each city to get out and explore. 
Upon arrival in Oslo, I decided to get a picturesque view of the city from above on a bus tour before visiting Vigeland Park, the world's largest sculpture park by the same artist. Gustav Vigelands' 200 statues tell the story of the cycle of life, representing different stages of life and how life goes on after death. Highlights include The Monolith, a 46-foot tall piece carved out of granite featuring 121 intertwined human figures, and Sinnataggen, (the angry boy) a statue of an angry boy clenching his fists. The park is free to enter and is visited by more than a million visitors a year.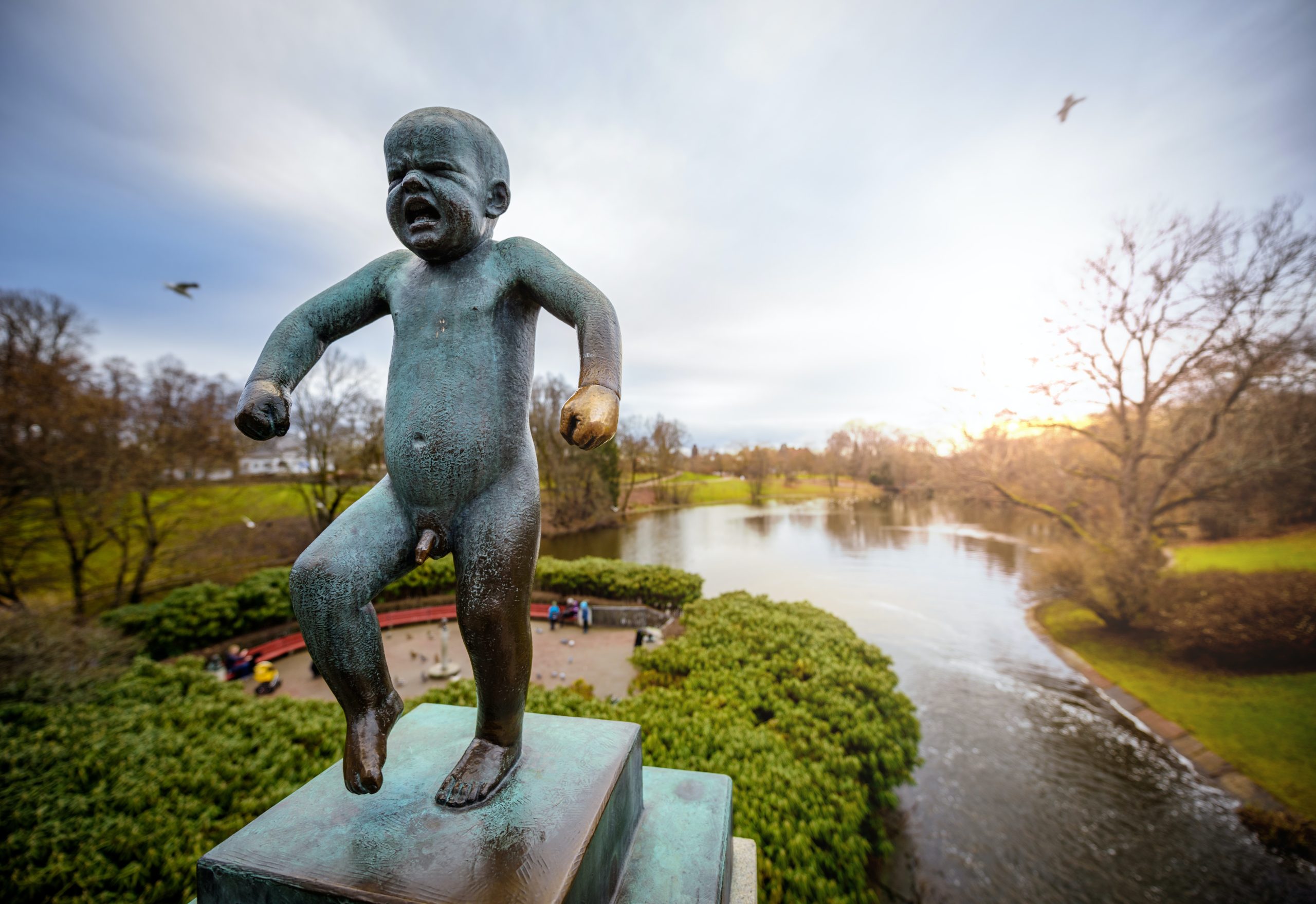 In Copenhagen I opted for a bicycle excursion, which covered a lot of ground in a short period of time. Highlights included stops at Nyhavn, the picturesque canal street on most postcards of Copenhagen, and seeing cherry blossoms in full bloom by the famous The Little Mermaid statue. As a mainly flat city, it was also easy to explore without having to cycle up any major hills. Watching the ship as it arrives and leaves port is also memorable on this route, passing through fjords and lovely cityscapes. 
From Alaska to the Caribbean to Australia and its roots in Europe, Holland America Line has a wide array of itineraries around the world.
Two notable trips planned for 2025 include a new 133-day The Grand Voyage: Pole-to-Pole sailing that travels south-to-north including Antarctica and the Arctic Circle across five continents, along with a simultaneous 124-day 2025 Grand World Voyage covering six continents on an east-to-west route. Both ships are slated to meet in Barcelona, Spain, for a joint overnight call, bringing the two Grand Voyages together for a celebration on April 24, 2025.