Relaxation and rejuvenation, or fun in the sun, you decide! 
With its picturesque, turquoise waters, long, white sandy beaches, vibrant nightlife and culture, and a thriving food and drink scene, Mexico has long been a perennial favourite vacation destination for Canadians.
Whether you're looking for a romantic escape or a fun getaway for the entire family, OFFSHORE recently checked into the adults-only Hyatt Zilara Riviera Maya and the family-friendly Hyatt Ziva Riviera Cancun to find out what you can expect.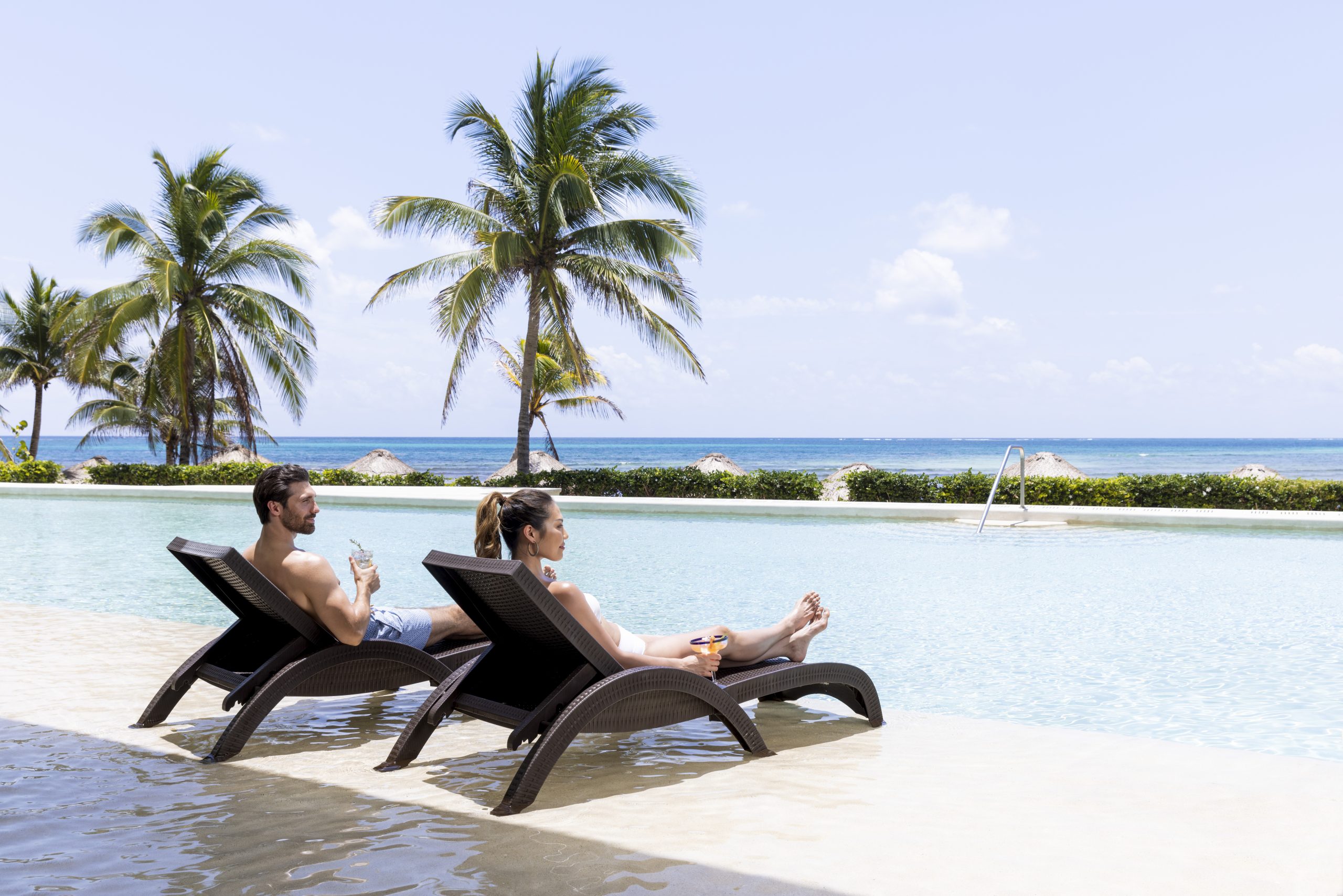 If head mixologist Misael Ruiz can sum up the concept behind the Social Bar in the main lobby of Hyatt Zilara Riviera Maya using only one word, it's the word "local."
"We try to push Mexican local products," he says in front of a table with multiple bottles of alcohol on display for a cocktail-making demonstration. "One of the secret ingredients we have here is that we make our own blends of salt and sugar." The margarita, for example, is made using pink pepper, black pepper and Himalayan salt.
"We're always trying to surprise you," Ruiz says.
Try your hand at cocktail-making
Twice a week, guests can gather in the lobby to try a taste of the twisted cocktails made from local ingredients, while also attempting their own creations through a hands-on mixology class.
Following a recipe that dates back to 1927 that uses Ancho Reyes Chile, a Mexican herbal liqueur made from a dried form of ripe poblano peppers, Ruiz leads our class through a demonstration on creating a fresh take on a classic Negroni.  
For a lobby bar, the space has an intimate feel to it, but it's fitting since the resort itself feels more like a boutique property with a total of 291 rooms. "Each hotel or resort has its own personality. This hotel is very unique," says Anat Rosengaus, associate director of sales at Hyatt Zilara Riviera Maya. "We are surrounded by amazing nature so we always reflect that in the property."
Formerly Secrets Capri Riviera Cancun, the adults-only Hyatt Zilara Riviera Maya resort underwent a major transformation before reopening on Dec. 1, 2022. The makeover includes the addition of 46 swim-out suites, which line the sides of the horseshoe-shaped resort. 
Ideal for couples, the majority of the accommodations are oceanview king suites, but there are also some tropical view suites and higher room categories like six oceanfront junior suite plunge pool king rooms on the beach and a presidential suite spanning more than 1,500 square feet.
In total, the resort is home to nine restaurants, bars and lounges, including an oceanfront restaurant serving up delicious dishes like chorizo queso, fresh guacamole and fish tacos. There's also a coffee shop offering baked goods and the best gelato I've ever tasted outside of Italy (the Ferrero Rocher flavour is a must try). 
From the pool-side swing bar to the striped umbrellas around the main pool, the resort is loaded with Instagrammable moments. The hacienda style resort is set on 1.5 acres of white sand beach roughly 45 minutes from Cancun International Airport. 
Complete with a gigantic oceanfront water park with tall slides and ample pools, Hyatt Ziva Riviera Cancun is a great fit for multi-generational getaways appealing to both kids and kids at heart.
Formerly the Secrets Silversands, Hyatt Ziva Riviera Cancun opened in October 2021 and features 438 spacious suites. With nine pools to choose from and a splash zone for kids, the only challenge may be narrowing down where you want to swim for the day. 
Family-friendly vacations
Designed with families in mind, the size of the suites are another unique attribute to the resort. There's ample space to hang out, with all suites coming in at 668 sq. ft. or larger. Every suite has rainfall showers and spa tubs. 
There are 10 dining options to pick from, like Habaneros, which offers fresh tacos and margaritas with views of the ocean. Hyatt Ziva Riviera Cancun has caught on to the hard seltzer trend, and mini fridges come stocked with local flavours in addition to the typical wine and beer offerings.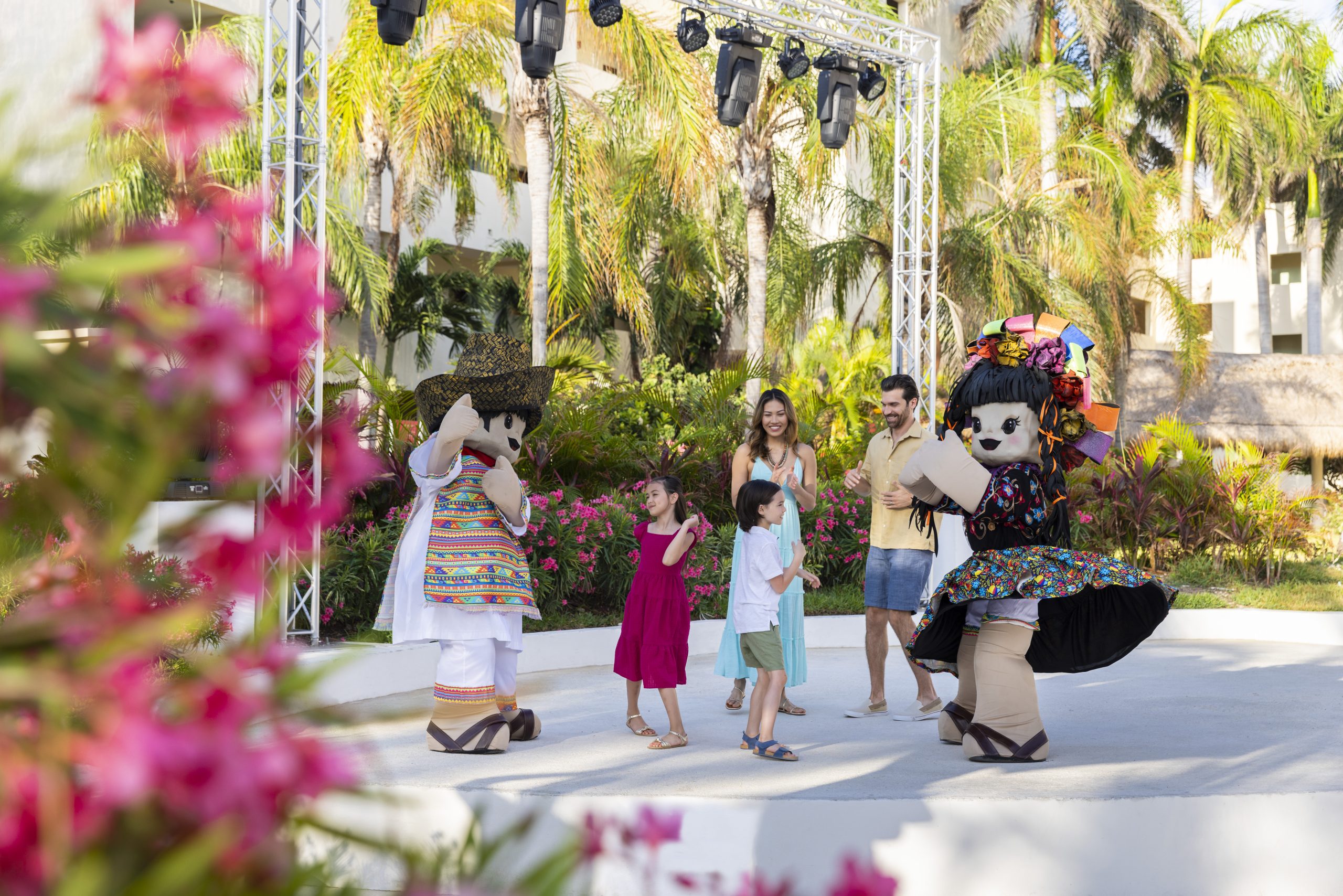 Since the property is big, there are many places for adults to escape if they're craving some downtime. The two-story Zen Spa inspired by pre-Hispanic Mayan culture is a relaxing way to unwind and get pampered with massage services. There is also a dedicated adults-only pool near the spa, and another pool by buildings 10 and 11 that kids rarely use, for a quieter oasis. 
Along with a kid's club for those aged four to 12, professional babysitting services are offered so that parents can dine out alone for a romantic meal. The hotel is conveniently located just 20 minutes from Cancun International Airport.
—ANN RUPPENSTEIN
For the full story, click HERE to read the digital version in OFFSHORE's Summer 2023 issue!