Let's hear it for New York! Admiring the city from above is almost a right of passage for every first-time visitor to the world-famous destination.
While the Top of The Rock and the Empire State Building remain two of the most popular ways to participate in this time-honoured tradition, there are also some new ways to feel on top of the world. 
If you're not afraid of heights and are looking to capture a memorable, bird's eye view of NYC, step inside ASCENT, an all-glass enclosed elevator that travels 12 stories outside of SUMMIT One Vanderbilt, a new multi-floor observation and art experience.
Soaring high above the city at 1,210 feet while overlooking the Empire State Building, the elevator quickly inches upwards for an elevated view…for anyone with an Empire State Of Mind.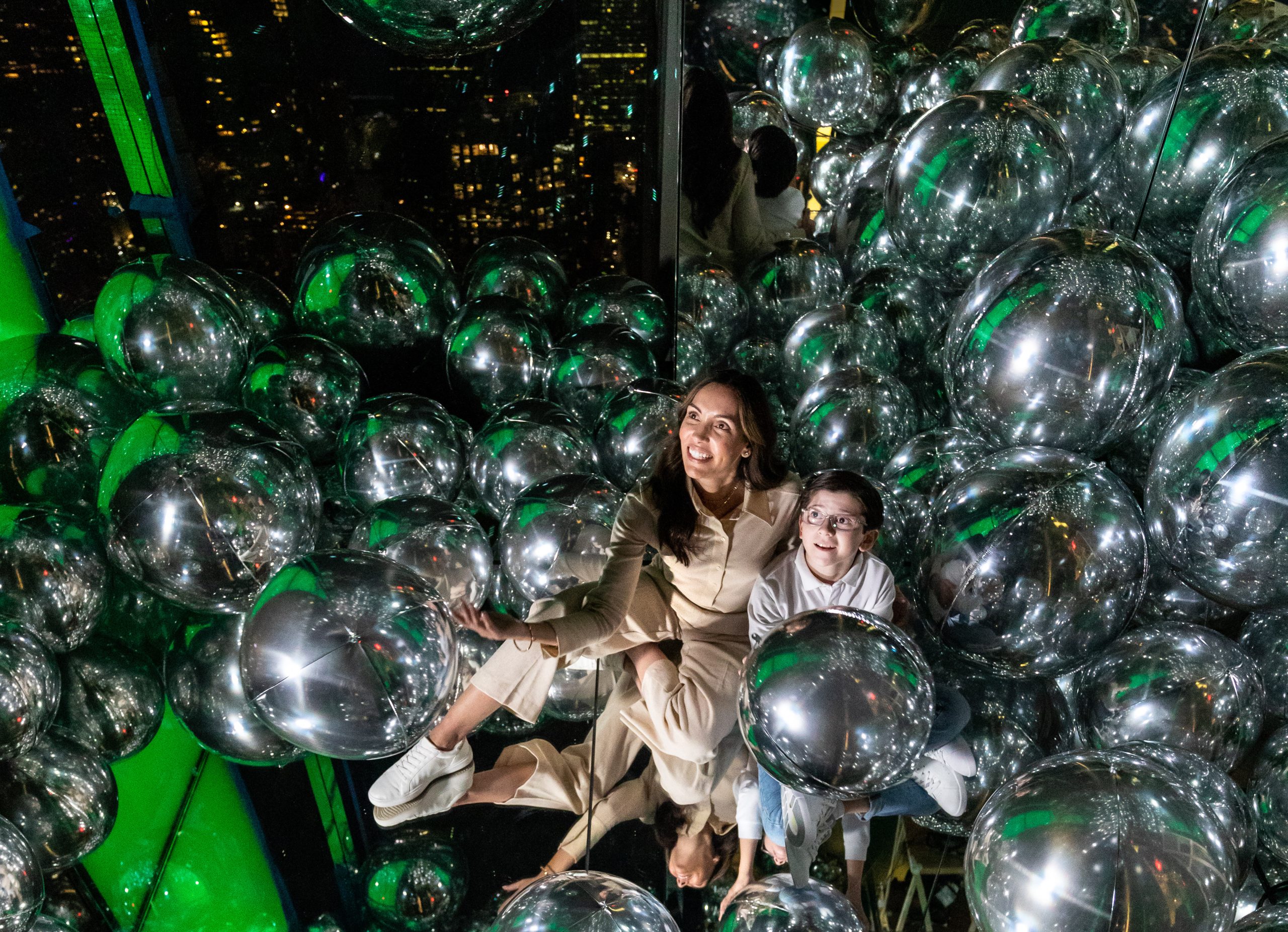 More than just a regular observation platform offering iconic views of New York City, SUMMIT boasts a variety of unique immersive art installations spread across multiple levels, including a multi-sensory experience from Kenzo Digital featuring silver balloons that float effortlessly through the air, and glass sky boxes that jut outwards to suspend guests 1,063 feet above Madison Avenue.
Much like an après-ski experience, the onsite Après is a bar and cafe that leads to an outdoor terrace where you can experience views from the top with an Aperol Spritz in hand. 
In its first year, SUMMIT helped contribute to NYC's pandemic recovery by welcoming 1.4 million guests from almost every country in the world.