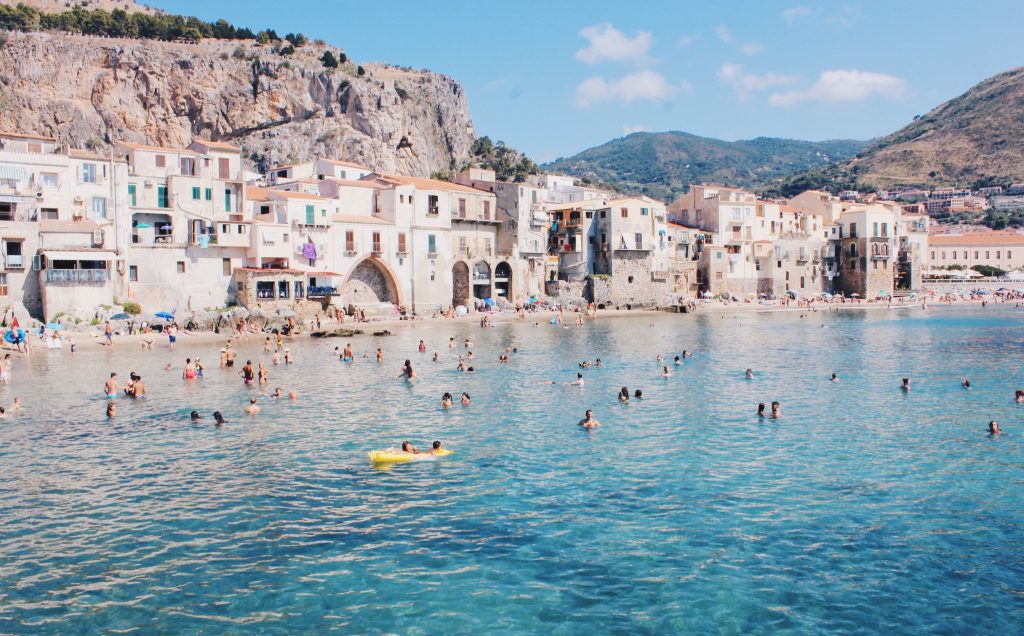 The tourism industry rebounded in 2022, reaching 70 per cent of its pre-pandemic levels globally. Airlines continue to add new international routes, hotel refurbishments and new builds are well underway, and now more than ever, travellers, especially affluent ones, are willing to pay more for a one-of-a-kind holiday. With that in mind, we've rounded up four of the best places to go for an unforgettable beach vacation.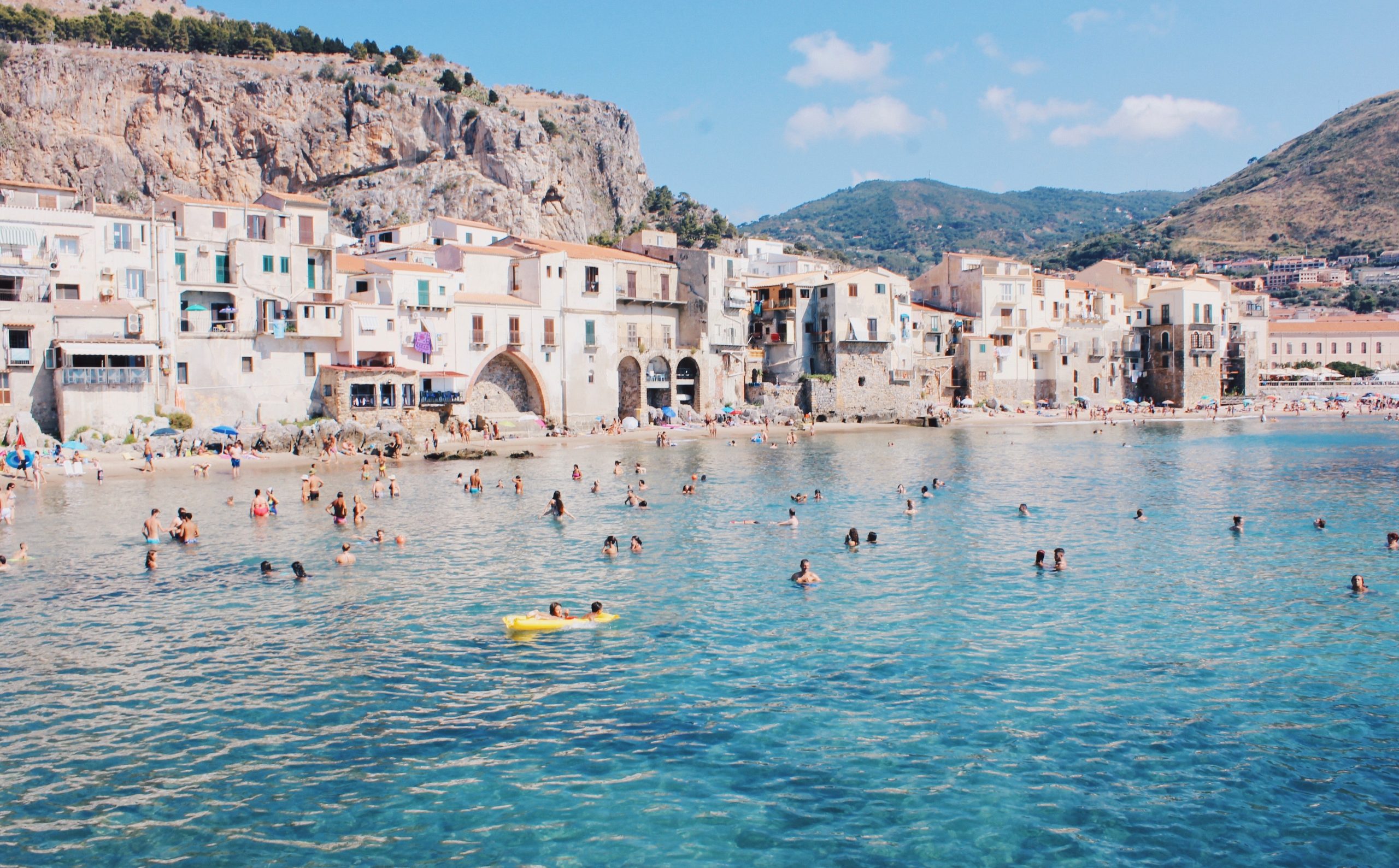 While beach towns like Positano, Cinque Terre and Amalfi get plenty of attention during the summer months from tourists, on the island of Sicily lies a sleepy medieval town worthy of the same fanfare. Home to just under 15,000 people, Cefalù is a coastal town that hugs the Tyrrhenian Sea. Every summer, when blue and white-striped parasols dot the beaches and sun bathers turn golder by the hour, millions of tourists flock here.
The main draw is the town itself, which is home to architectural wonders that date back nearly 1,000 years. In Piazza del Duomo, visitors will come across the Cefalù Cathedral, a Norman structure built in 1131 characterized by two unmistakable bookended towers. A welcome escape from the sweltering sun, inside the church, visitors can marvel at an ancient mosaic depicting saints and prophets. 
As the town itself is quite small, it's easy to explore by foot. The Piazza del Duomo is an ideal spot to enjoy a glass of wine on a back terrace, or enjoy a gelato from one of the nearby cafes. There are several high-end hotels in the area, including Club Med Cefalù, which opened in 2018. Those up for a stroll can actually walk along the coast from the resort straight into town in roughly 45 minutes, either by following the seawall or sticking to the main road.
To reach Cefalù, Canadians can fly into Palermo, Italy. For travellers in Rome, non-stop flights to Palermo are available, at a duration of just one hour.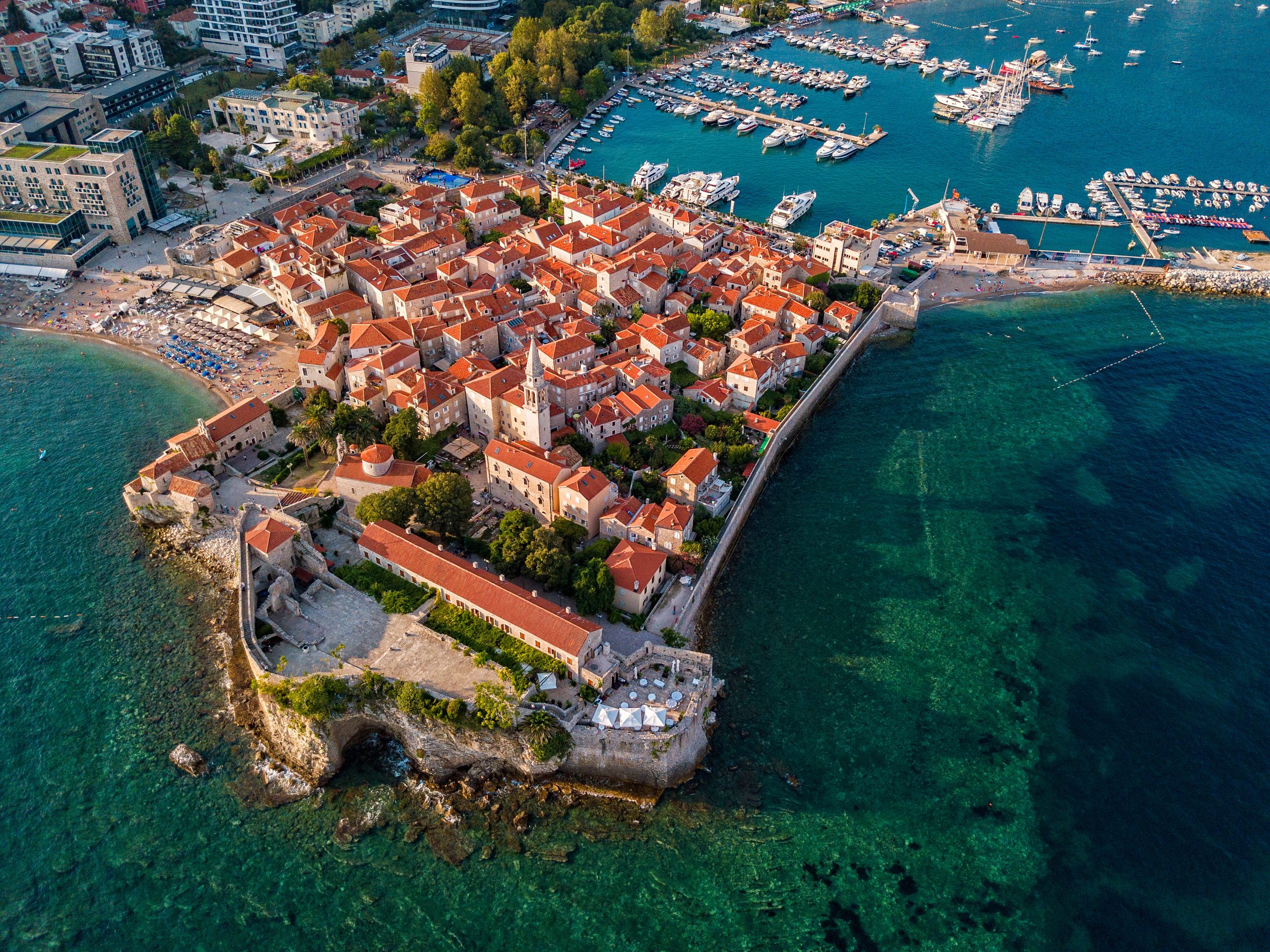 Geographically located directly across from Bari, Italy, at 2,500 years old, Budva, Montenegro, is one of the oldest settlements on the Adriatic Sea. For travellers who have previously visited the medieval city of Dubrovnik, Croatia, Budva is surprisingly familiar—for starters, it's a mere two-hour drive away.
Budva's Old Town, characterized by its red clay rooftops, is enveloped by defensive, medieval stone walls and rests on a rocky peninsula. The rest of the city is characterized by multiple high-rise apartment buildings, plenty of public, sandy beaches and a backdrop of hilly green mountains found throughout Montenegro. 
Budva's Old Town is home to several beautiful, sandy beaches, but many are found outside of it. Jaz Beach, west of Budva's centre, is home to many restaurants and is a popular spot for musical events, festivals and nightlife. Mogren Beach, perhaps the best-known one in the region, is less than a ten-minute stroll from the Old Town. If it's architecture and history you're after, all four medieval churches can be found in the Old Town's public square, including Santa Maria in Punta Church which dates all the way back to 840 AD. There's also a 15th century monastery roughly a 30-minute walk from the town square. 
Canouan, Saint Vincent and The Grenadines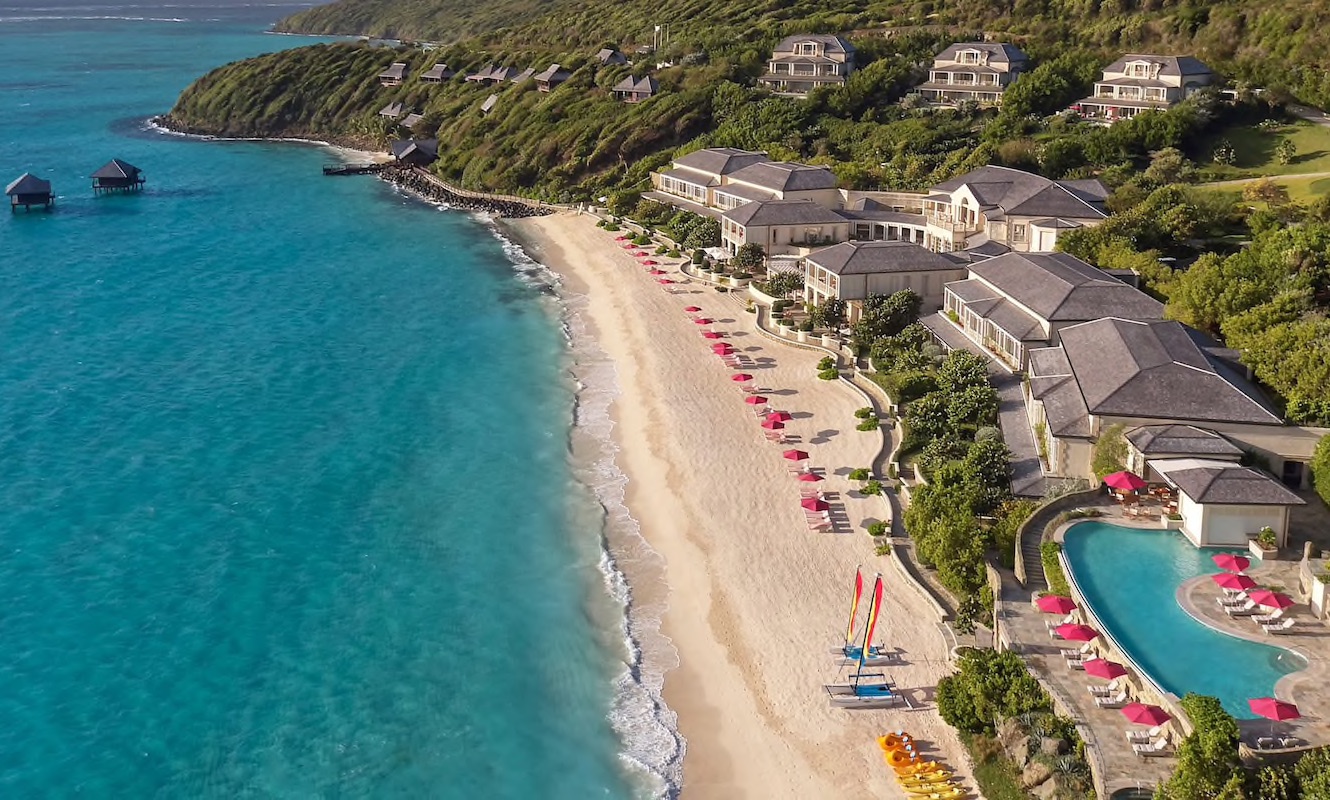 Part of a chain of 32 smaller islands, Canouan is a mere 5.6-by-2 kilometre destination that is part of Saint Vincent and the Grenadines. In fact, the destination is so tiny, it's not visible on Google Maps without zooming out significantly! Though the island's population is less than 2,000, it's home to a multimillion dollar marina, a runway for private jets, and plenty of luxury hotels and villas for the affluent clientele who flock here.
The easiest and fastest way to reach Canouan is from Saint Vincent and the Grenadines directly—the flight time is just 15 minutes. Ferries to the island also operate daily, and the journey takes roughly three hours. 
Not too long ago, there were no paved roads or running water on the island, meaning wildlife flourished and at one point, Canouan was home to more sea turtles than people!
Adventure-seekers can enjoy crystal clear waters and protected reefs that offer incredible snorkelling opportunities. Canouan's most popular beach is located at Carenage Bay, within Mandarin Oriental Canouan, the island's most famous hotel. Along with lavish villas and a breathtaking swim out pool, the resort is home to the Jim Fazio-designed 18 hole championship golf course.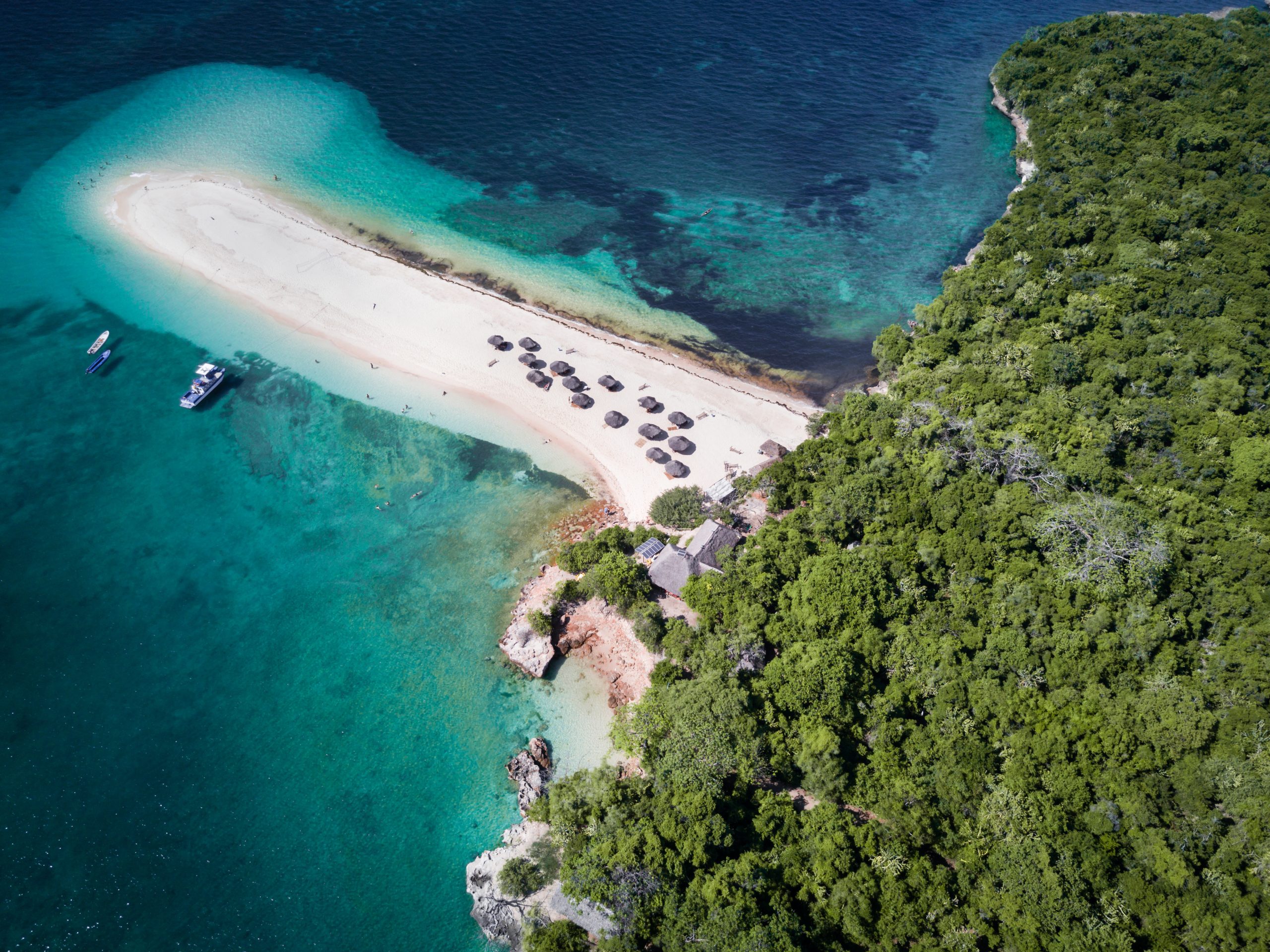 Once a humble fishing village, Dar es Salaam is now one of the busiest commercial port cities in Tanzania. With a population of just over six million, it's the largest East African city and is situated right on the shores of the Swahili Coast on the Indian Ocean.
Though Dar Es Salaam has plenty of sandy beaches in the northern Msasani district, some of the best ones can be reached by ferry. Bongoyo Island, accessible by boat from the luxurious Hotel Slipway, is an uninhabited island that is a popular day trip option for tourists and locals alike. The journey from the mainland takes approximately 30 minutes.
With a distinctive elongated white sandbar peninsula surrounded by dense forest,  the ultimate draw here is swimming, snorkelling or sunbathing for hours on end, interrupted by crowds. A handful of small restaurants provide refreshments and dining options, but the majority of Bongoyo is deserted with limited facilities, so be sure to pack the essentials before heading back to Dar es Salaam for the evening.