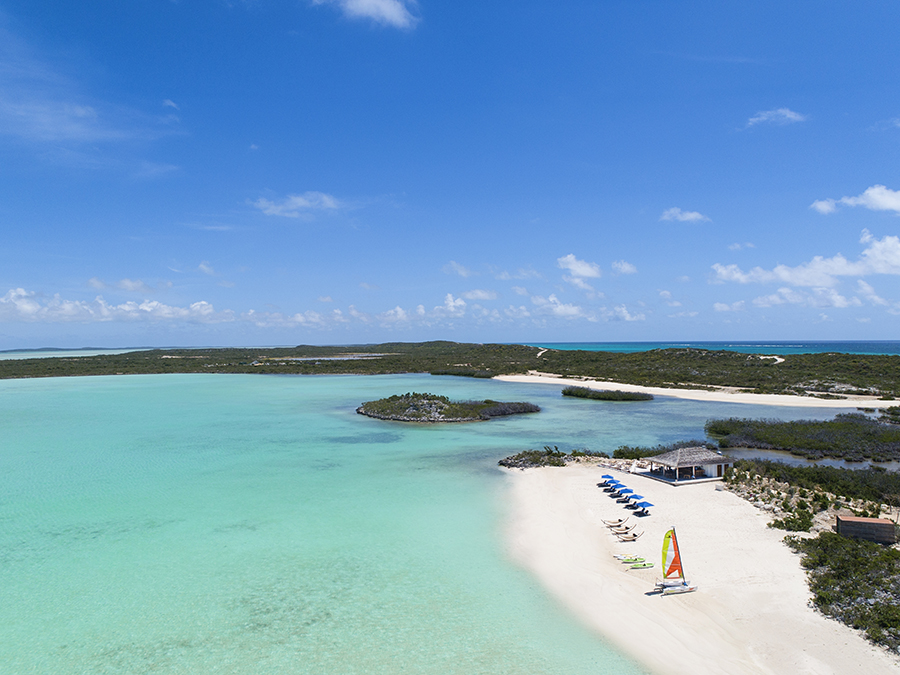 If you haven't experienced the Caribbean's Out-Islands, put it on your bucket list immediately. Out-Islands offer something different from a large resort vacation; the pace is slower, the beaches are quieter, the waters seem bluer, you breathe a little deeper.
Sailrock, an uncompromising, low density resort community on the Out-Island of South Caicos, Turks & Caicos, is a meticulously master-planned oasis of white sandy beaches, finely appointed villas, ocean-side bluffs, uninterrupted ocean views, quiet backwater bays, and the world's third largest barrier reef system. For short-term vacationers looking for a luxurious Out-Island experience, there's Sailrock Resort. And for connoisseurs of authentic experiences wanting to own real estate in this island paradise, Sailrock Living offers hassle-free home ownership.
REST AND RELAXATION
Offering both serene tranquility and soft adventure, Sailrock Resort is a boutique resort featuring unparalleled service and exclusivity in a secluded island setting. Uniquely situated between the Caicos Bank to the west and the Atlantic Ocean to the east, Sailrock Resort boasts two beaches and a carefully curated collection of activities for guests to experience and explore the surrounding ocean environments.
If you've been looking for total rest and relaxation, you've found it. Whether you want to rejuvenate at Na Spa, relax on the sun deck surrounding the infinity-edge pool, spend an afternoon snorkelling the expansive barrier reef, dine on seasonal Caribbean cuisine, watch pink flamingos dance at the nearby salt flats, or take in a spectacular sunset while sipping on a signature cocktail – it's all here.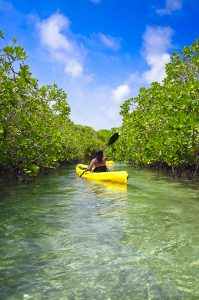 LIVING THE DREAM
Serenity, luxury, and natural beauty are core attributes of the Sailrock community. Designed as a low density and naturally preserved environment, Sailrock's Peninsula Neighborhood offers a varying mix of homesites and floor plans across its 770 acres of unique topographies, vegetation, and shorelines. Luxury interiors offer a refined living experience with organic furnishings, open and airy design, and natural connections to the outdoor terraces, decks, and gardens. Homeowners enjoy the added benefits of hassle-free ownership via the turn-key management services offered by Sailrock Resort, which include a structured rental program designed to maximize your vacation home investment. As an added benefit, all Peninsula Villa owners have access to Sailrock Resort's activities, luxurious amenities, and authentic dining experiences.
OUT-ISLAND ACCESS
There are over 90 international flights to Turks & Caicos every week, including direct flights from Toronto. South Caicos is just 40 miles southeast of the island of Providenciales, and is serviced by daily commercial flights that take just 25 minutes. Charter and private jets can also access South Caicos directly from the United States and beyond. Plus, commercial ferry service and charter boats are also available between Providenciales and South Caicos. Always careful and respectful of the island, Islanders, and their culture, the best of South Caicos and Sailrock await you. Visit sailrockliving.com.
Story by ASHLEY ROCHEFORT