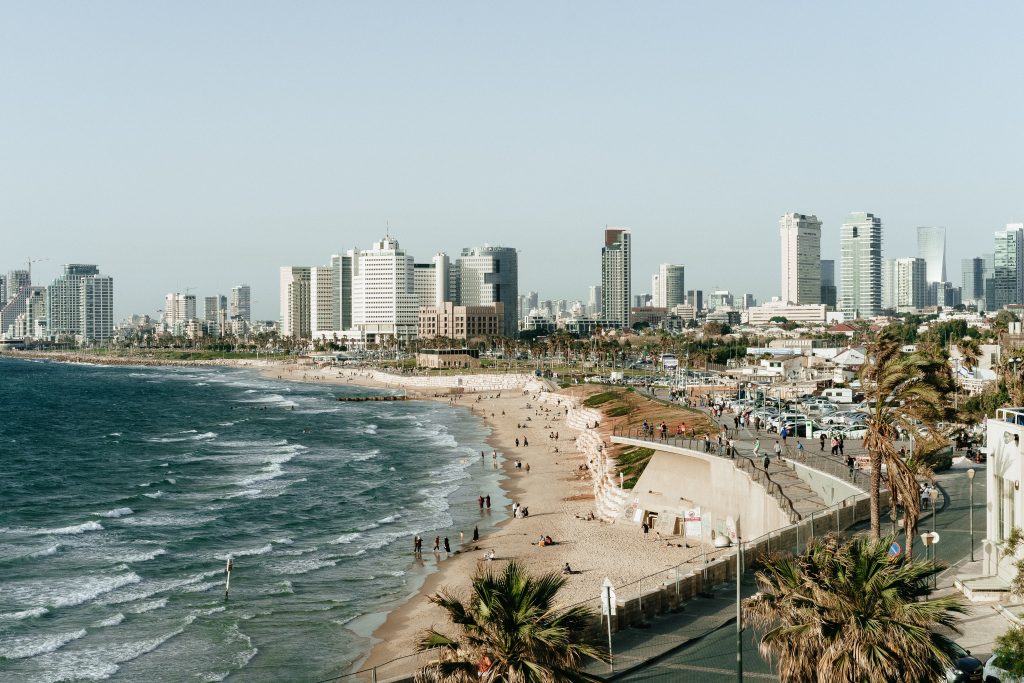 With tourist numbers exceeding 2019 statistics by 22 per cent, Israel is one of the hottest destinations to visit this summer.. As you think of your next vacation, Israel offers the ideal package – diverse landscapes, bustling culinary scene, and great weather.
Here are six recommendations from a much longer list of well known attractions and unique experiences for this summer:
Take the high-speed train for a 25-minute door-to-door ride or experience a Sherut (shared taxi shuttle) straight to Jerusalem.
Drop off your bags and head straight to Jaffa Gate of "The Old City" and take a walking tour of Jerusalem'sdistinct 4 quarters – experience the Arab market that winds its way through the ancient walled city. It is recognized as a key UNESCO World Heritage site, where thousands of years of glorious history seamlessly intertwine with modern day life.
At the same time, the city's strikingly modern attractions promise around the clock excitement and pleasure for all lovers of culture, arts, music, and culinary delights.  Whether simply for the cultural experience, history & archaeology, street food bites exploration, or to experience true religious pilgrimage, Jerusalem offers something for everyone.
2.  Israel National Parks Authority 
Whether fans of history and archaeology, or simply to connect with the diverse geography and topography presented throughout Israel.
Hikers, mountain bikers, bird watchers, rock climbers, jeep safari or camel riders, and those choosing to simply connect with nature and camp under the stars. One of the major projects is The Ancient Sussita (Hyppos) archeological site, recently reopened to the public.
3.  Culinary journey
From the vast array of street food inspired by ethnic flavors, or international fast-food chains, to larger culinary hot spots where innovative Israeli chefs are making their mark.
Where to eat is part of the buzz factor generated by the local population and for visiting tourists.
Most consider Tel Aviv as the food capital of Israel with its over 4,000 eating establishments just in greater Tel Aviv to choose from. As for line-ups around the block, in 2011, Israeli Chef Eyal Shani added another to that growing number. Miznon was opened in Tel Aviv, and in 2023, Miznon expanded into Canada's upscale Yorkville, Toronto neighborhood location.  Miznon is known to be a strong supporter of fresh local farm-to-table ingredients to create a new kind of Mediterranean street food experience, even in Toronto. Grabbing a connection to Israel via a unique Israeli inspired experience does work to inspire culinary foodie travel to the places where it originated.
4.  Taste a non-Scottish single malt
In an off-the-beaten-path commercial building on the edge of Tel Aviv sits M+H (Milk & Honey) Distillery.
One of their popular spirits, M&H Elements Sherry, was recently voted the world's best single malt whisky at by the 2023 World Whiskies Awards.
 It is made using the finest sherry and ex-bourbon casks and is crafted with great care and attention to detail. The M&H Elements Sherry is the first and only single malt whisky in the world, aged in kosher sherry casks. This single malt reveals robust flavors of red fruit, dark chocolate, and oaky notes. M+H products are available at fine liquor merchants across Canada and around the globe.
5.  Mediterranean Cruising 
For centuries the Mediterranean coastline of Israel has been the landing spot for travellers and even conquerors. From biblical times to the Knights of the Crusades and centuries onward including Emperor Napoleon, Israel has been a hugely desired destination for all sorts of cruises. There is a growing popularity to explore the new nautical and land frontier for enriched travel.
Major international cruise companies landing or sailing from Israel's two cruise ship ports at Haifa or Ashdod, offer pre-cruise and post-cruise options for multi-day or shorter tours. Such opportunities draw on carefully designed itineraries specially crafted to highlight the natural beauty and spectacular culture and uniqueness of Israel.