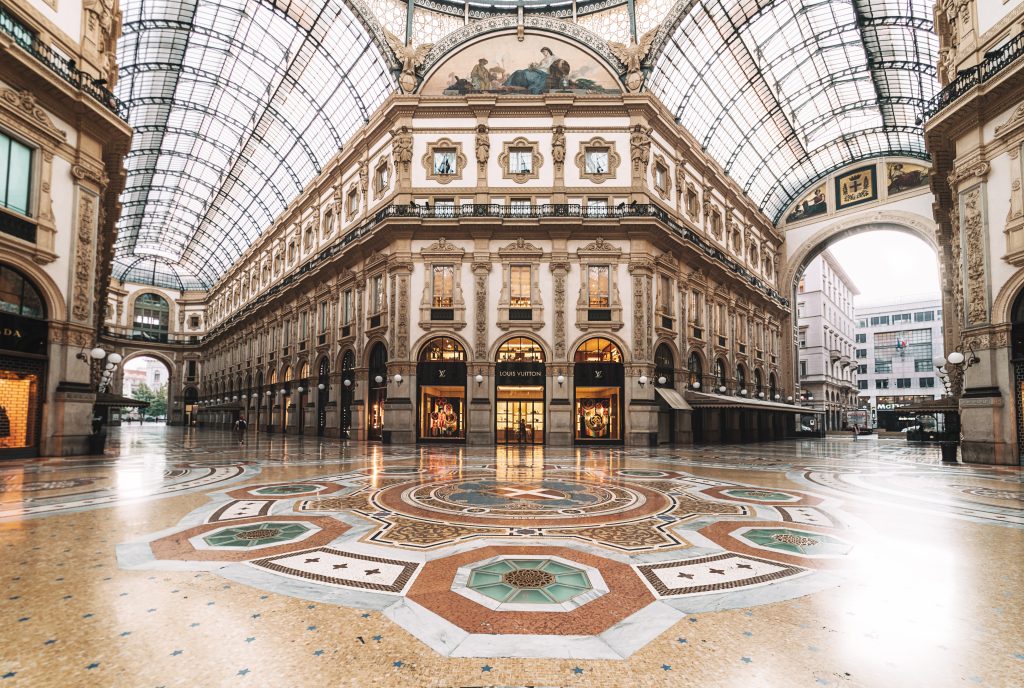 Few destinations can rival the grandeur and allure of metropolitan cities like Paris, New York City, London, Milan and Dubai. 
---
According to Statista, the luxury goods market in Canada is projected to grow by 2.70 per cent between 2023 and 2028, resulting in a market volume of US$7.87B (CAD $10.7B) by 2028.
Luxury fashion, in particular, dominates the luxury goods market, with travellers going to international lengths to score a great bargain. For those seeking a more refined wardrobe, few destinations can rival the grandeur and allure of metropolitan cities like Paris, New York City, London, Milan and Dubai. 
Fashion Week in Milan, Italy may only be held bi-annually in February and September, but strolling through the streets on any given day of the year, you'll feel as though you're in a fashion show of your own.
Italian fashion can be traced back to the Renaissance period, as early as the mid 1400's, when some of Italy's most famous cities, like Venice, Milan, Florence, Naples and Rome, began producing sought-after textiles like velvet, silk and wool. Italian fashion reached the height of its success in the 1950s and 1960s, when some of the biggest designers and fashion houses were born, including Dolce & Gabbana, Gucci, Missoni, Roberto Cavalli, Prada, Versace, and Armani among others.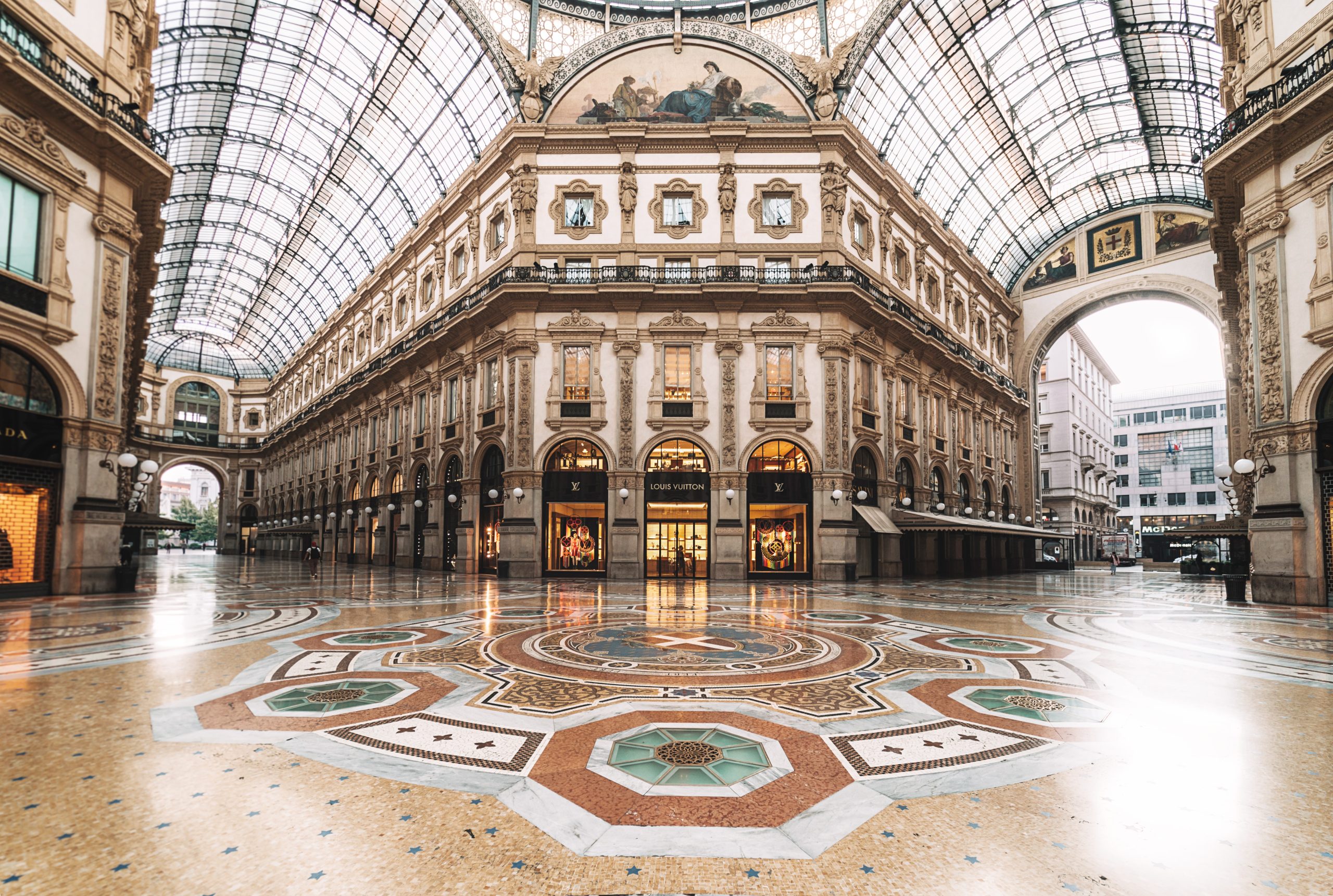 Milan, a sprawling metropolis in Italy's northern Lombardy region, is home to 1.3 million people and is an iconic, global destination for luxury fashion and shopping. The Galleria Vittorio Emanuele II, located in the same plaza as the breathtaking Duomo di Milano, is Italy's oldest active shopping centre, having opened in 1877.
Housed in a soaring, four-storey building complete with arched glass ceilings where blue sky peeks through, it's home to some of the city's oldest shops, as well as luxury retailers selling everything from haute couture and jewellery, to artworks and books. Of course, any good shopping trip requires a little pick-me-up, and the Galleria's many restaurants, cafés and bars are sure to do the trick.
Paris, often regarded as the fashion capital of the world, offers a plethora of high-end shopping destinations that cater to luxury enthusiasts. The city's Golden Triangle, nestled between Avenue Montaigne and the Champs-Élysées, hosts the crème de la crème of fashion houses. Here, haute couture and high-end brands harmoniously coexist, enticing patrons with their meticulous craftsmanship and visionary designs.
You'll find an exquisite array of prestigious fashion houses such as Chanel, Dior, Louis Vuitton, and Givenchy. The luxurious window displays and opulent boutiques in this area make for an unforgettable shopping experience.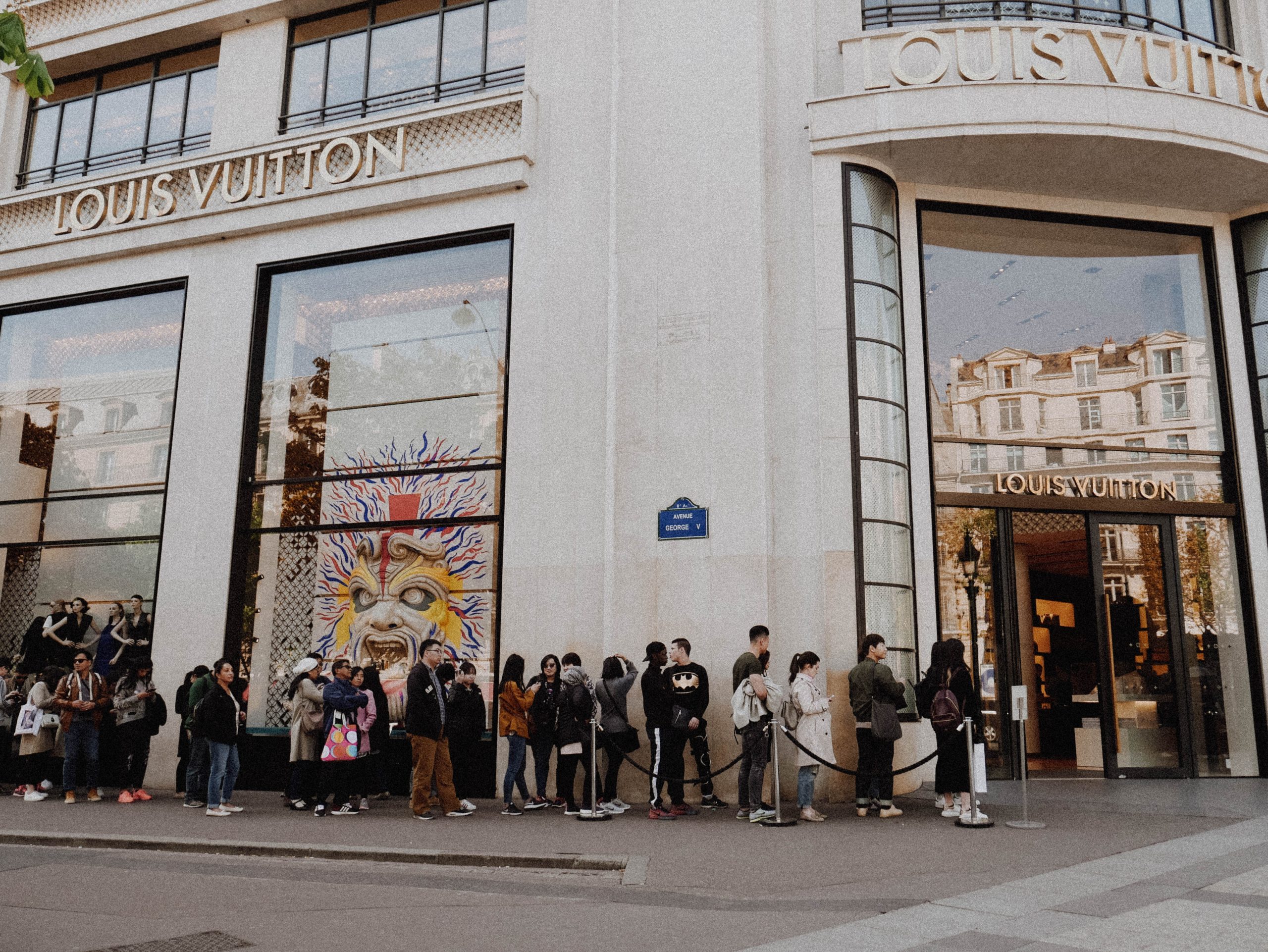 Another must-visit location for luxury shopping in Paris is Le Bon Marché. Located in the chic neighbourhood of Saint-Germain-des-Prés, Le Bon Marché is the city's oldest and most prestigious department store. This shopping mecca offers a wide range of high-end brands, including Gucci, Prada, and Hermès.
From fashion and accessories to home decor and gourmet food, Le Bon Marché showcases an unparalleled selection of luxury goods, all housed within an elegant and stylish environment. Whether you're looking for the latest designer trends or seeking timeless elegance, Paris has an abundance of luxurious shopping destinations that will surely leave you feeling indulged and inspired.
In the cosmopolitan city that never sleeps, one of the most iconic places to find high-end fashion is Fifth Avenue. Amidst the glittering skyscrapers, luxury enthusiasts find themselves immersed in a world of unparalleled extravagance, as this legendary street is home to some of the world's most prestigious designer flagship stores, including iconic names such as Tiffany & Co., Bergdorf Goodman, Saks Fifth Avenue and Louis Vuitton. 
SoHo, another trendy neighbourhood that's known for its cobblestone streets and cast-iron buildings, houses a variety of high-end boutiques and international designer shops. Brands like Chanel, Gucci, and Alexander Wang can be found nestled among independent designer stores, providing a unique and diverse shopping experience that ultimately suits every budget.
SoHo's combination of luxury fashion, artistic ambiance, and charming cafes make it a favourite destination for fashion enthusiasts looking for a blend of sophistication and downtown cool. Whether you're searching for avant-garde designs or classic elegance, New York City offers a wealth of luxury shopping destinations to satisfy every fashion connoisseur.
Dubai, United Arab Emirates
Dubai has solidified its position as a luxury shopping destination, thanks in part to its tax-free shopping policy. Visitors can enjoy substantial savings on goods due to the absence of value-added tax (VAT) and customs duties, making it a particularly attractive destination for luxury shoppers hoping to score a bargain.
With its state-of-the-art infrastructure, excellent connectivity and a world-class hospitality industry, Dubai attracts millions of tourists each year. The city's luxurious resorts, extravagant attractions, and vibrant entertainment options contribute to an overall experience that complements the thrill of luxury shopping.
One of the most renowned spots is the Dubai Mall. Not only is it the largest shopping mall in the world, but it also houses an extensive collection of luxury brands. Here, you'll find flagship stores of iconic fashion houses such as Chanel, Louis Vuitton, Gucci, and Prada. The Dubai Mall also boasts The Fashion Avenue, a dedicated precinct for luxury fashion, where you can explore a curated selection of high-end boutiques and designer labels.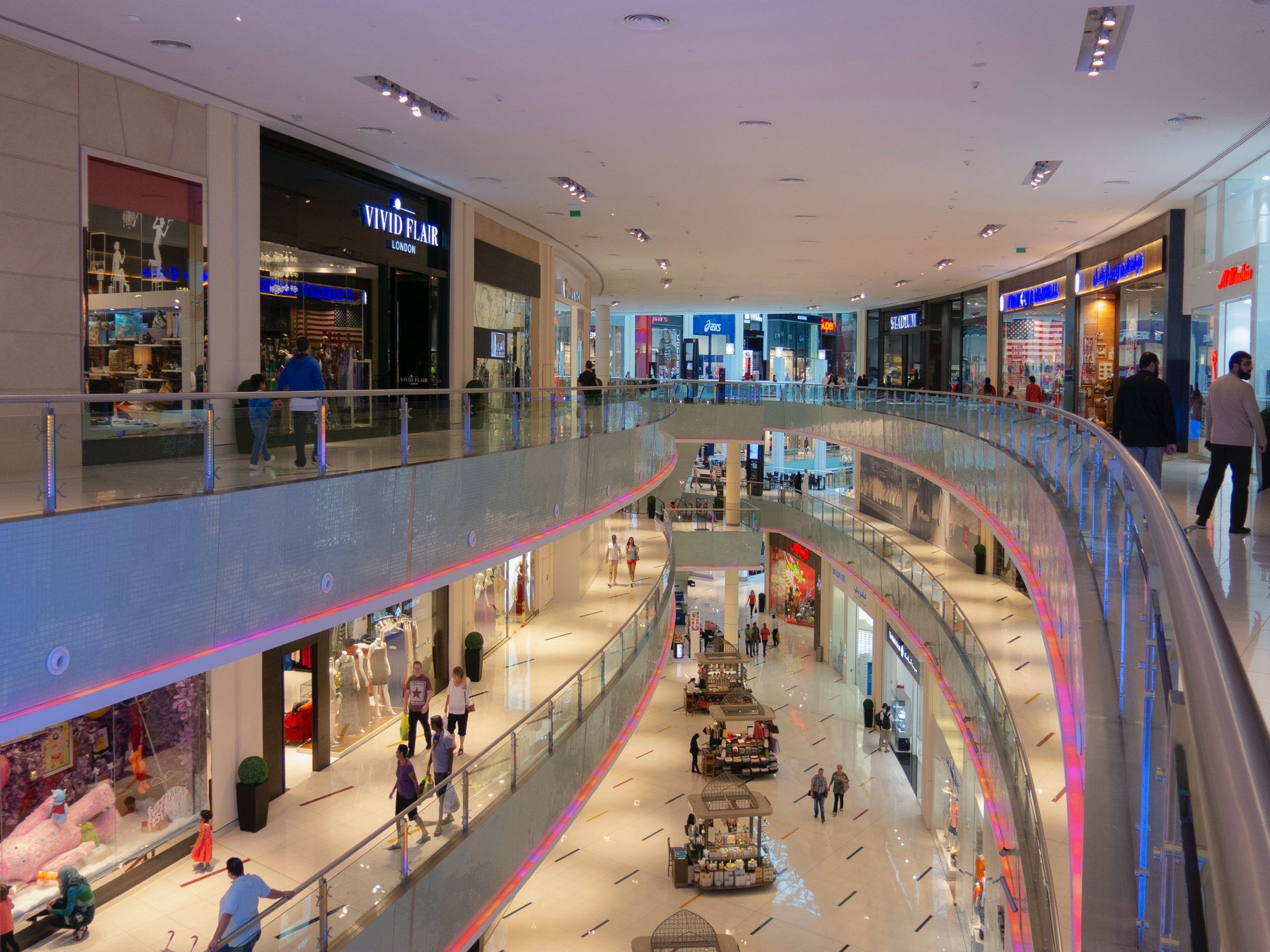 For a unique shopping experience, the City Walk is another noteworthy destination. Situated in a vibrant neighbourhood, City Walk offers a fusion of luxury shopping, dining, and entertainment. It showcases an array of international fashion brands, including high-end designers like Balenciaga, Alexander McQueen, and Dolce & Gabbana. With its pedestrian-friendly streets, contemporary architecture, and upscale boutiques, City Walk provides a chic and stylish environment for luxury shoppers.
London presents an enticing blend of regal charm and avant-garde innovation. One of the most iconic areas for luxury shopping in London is Bond Street. Located in the heart of the city's prestigious Mayfair district, Bond Street is home to an impressive lineup of renowned designer boutiques. Here, you'll find flagship stores of high-end fashion houses such as Chanel, Gucci, Louis Vuitton, and Alexander McQueen.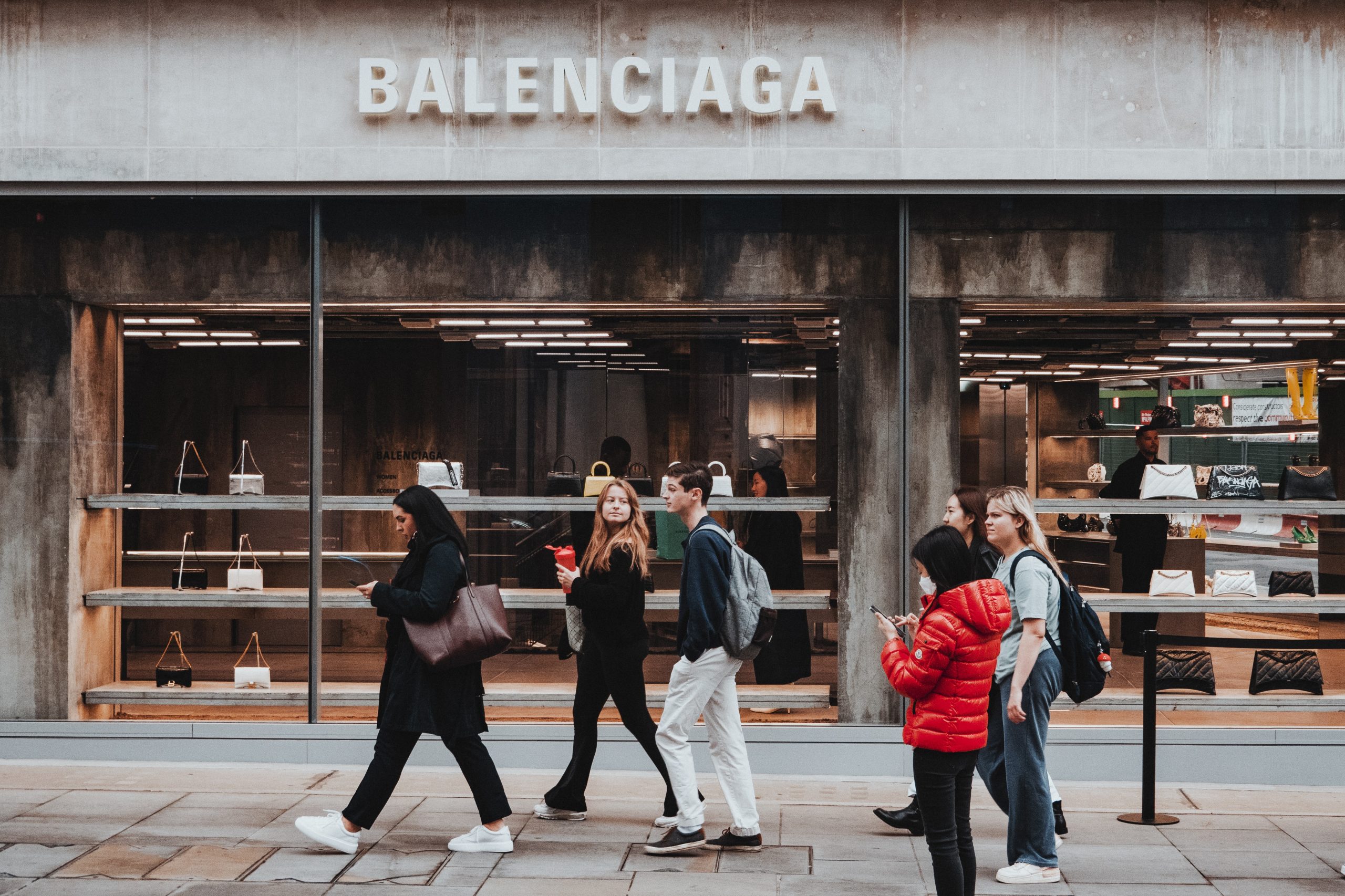 Another prominent location for designer fashion shopping in London is Sloane Street. Situated in the affluent district of Knightsbridge, Sloane Street offers a curated selection of luxury brands, including iconic names like Christian Dior, Prada, Burberry, and Tom Ford. This exclusive street is known for its upscale boutiques and upscale ambiance, attracting fashion-savvy shoppers looking for the latest runway trends and timeless classics.
London's iconic department stores, such as Harrods and Selfridges, are also not to be missed. These renowned establishments offer a comprehensive range of designer fashion brands across multiple floors. From high-end designer labels to emerging fashion talent, these department stores provide an immersive shopping experience with their opulent interiors and vast selections.