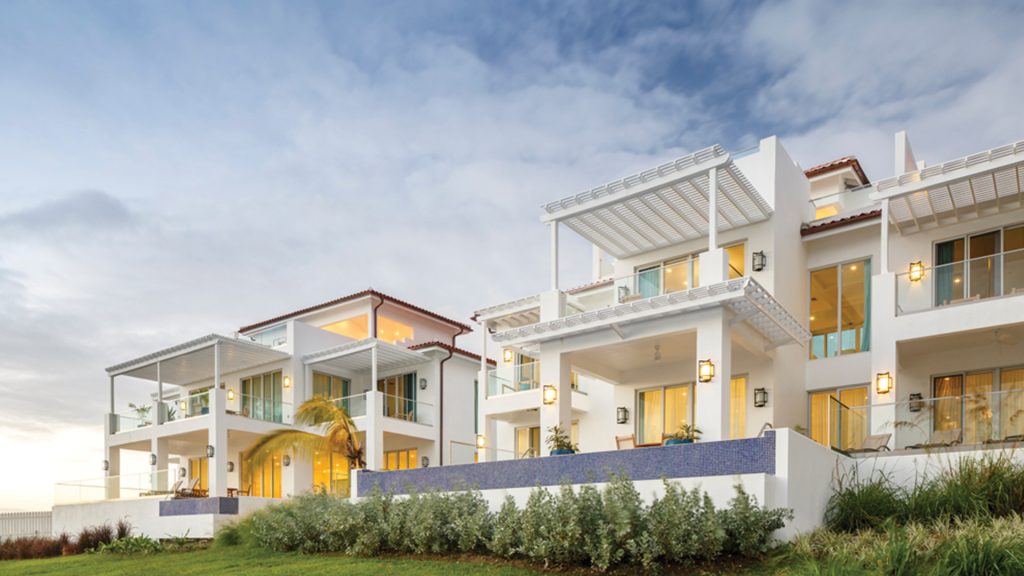 The Windjammer Landing Villa Beach Resort, a luxurious five-star resort nestled in the hillside on the Caribbean Island of Saint Lucia, debuts a fresh new look following a 12-million-dollar renovation.
Nestled in the glamorous hills of the island's Labrelotte Bay, the resort's renovations feature new additions, including the revitalization of enhanced luxury estate villas, new Ocean Point Residences, a refreshed lobby, an innovative culinary program, and updated accommodations.
Influenced by its Caribbean meets Mediterranean island setting, the resort's new design blends nautical and coastal elements, utilizing soft neutrals and pops of Saint Lucia's renowned blue hue. Custom-made wood furnishings, including mindi and teak, are used throughout spaces to provide contrast, and natural rope and rattan furnishings transform outdoor space into a chic oasis.
The resort's 12-million-dollar refresh pays homage to its origins, bringing a focus back to the serenity of the beach escape and celebrating over 30 years of service since its opening in 1989.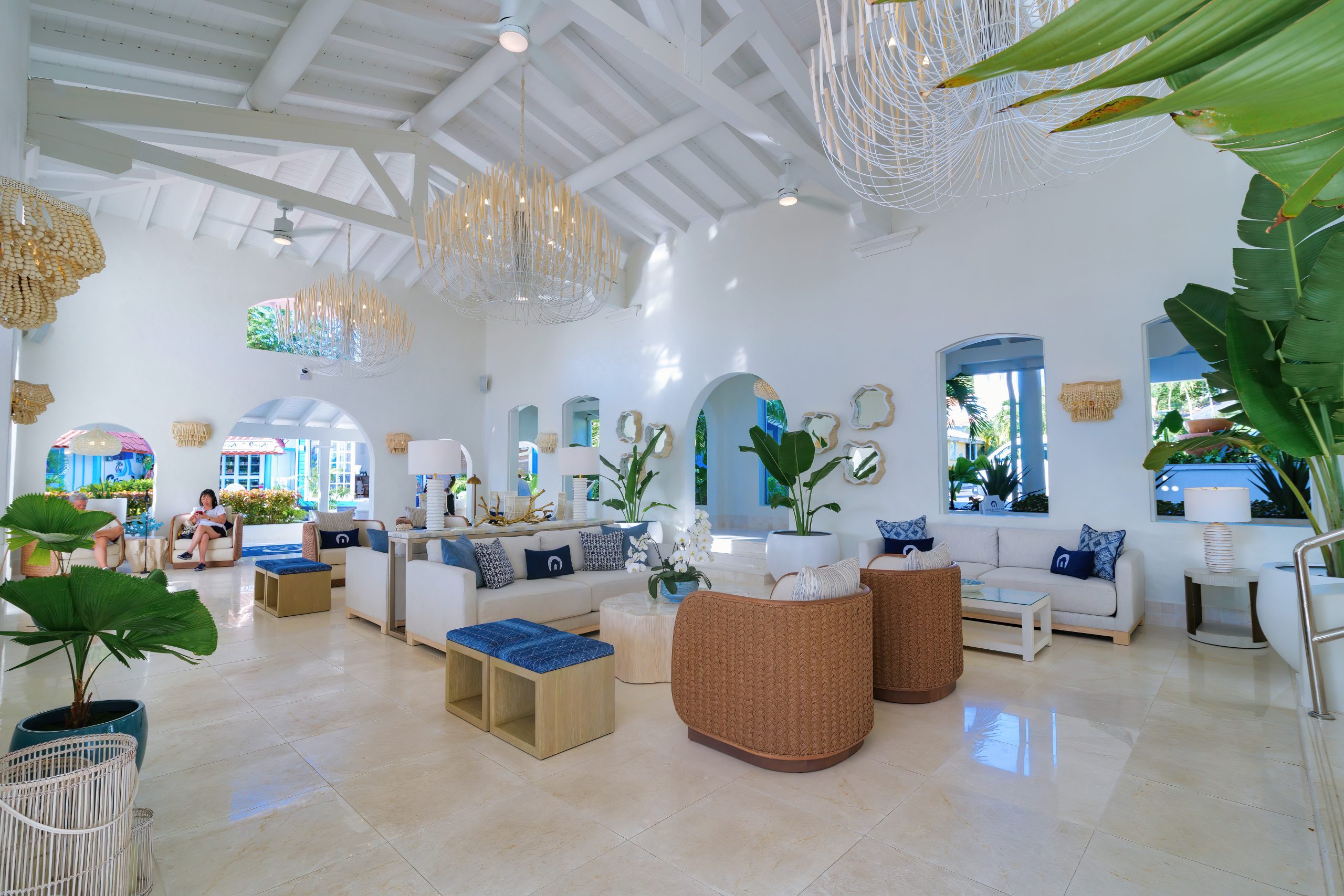 The Lobby's grand infrastructure featuring high vaulted ceiling beams and an open-air concept has been re-envisioned as a space where guests can mingle and meet. Outfitted with elegant chandeliers, contemporary furniture, marble floors, a new reception area, an ambassador's lounge, and a coffee bar by day/wine bar by night concept, the refreshed look will enhance the guest check-in experience and bring to life the heart of the resort.
Revitalized rooms
Dubbed the Manor Collection, the resort's newly revitalized luxury estate villas feature sweeping views of the Caribbean Sea perched at the top of the hillside, complete with in-ground pools.
Among the collection is 'The Presidential Manor' slated to be unveiled later this year; the largest villa on-site, at over 4000 sq ft, will feature a 45'x20′ swimming pool, driveway, and adjunct living space perfect for extended family or friends.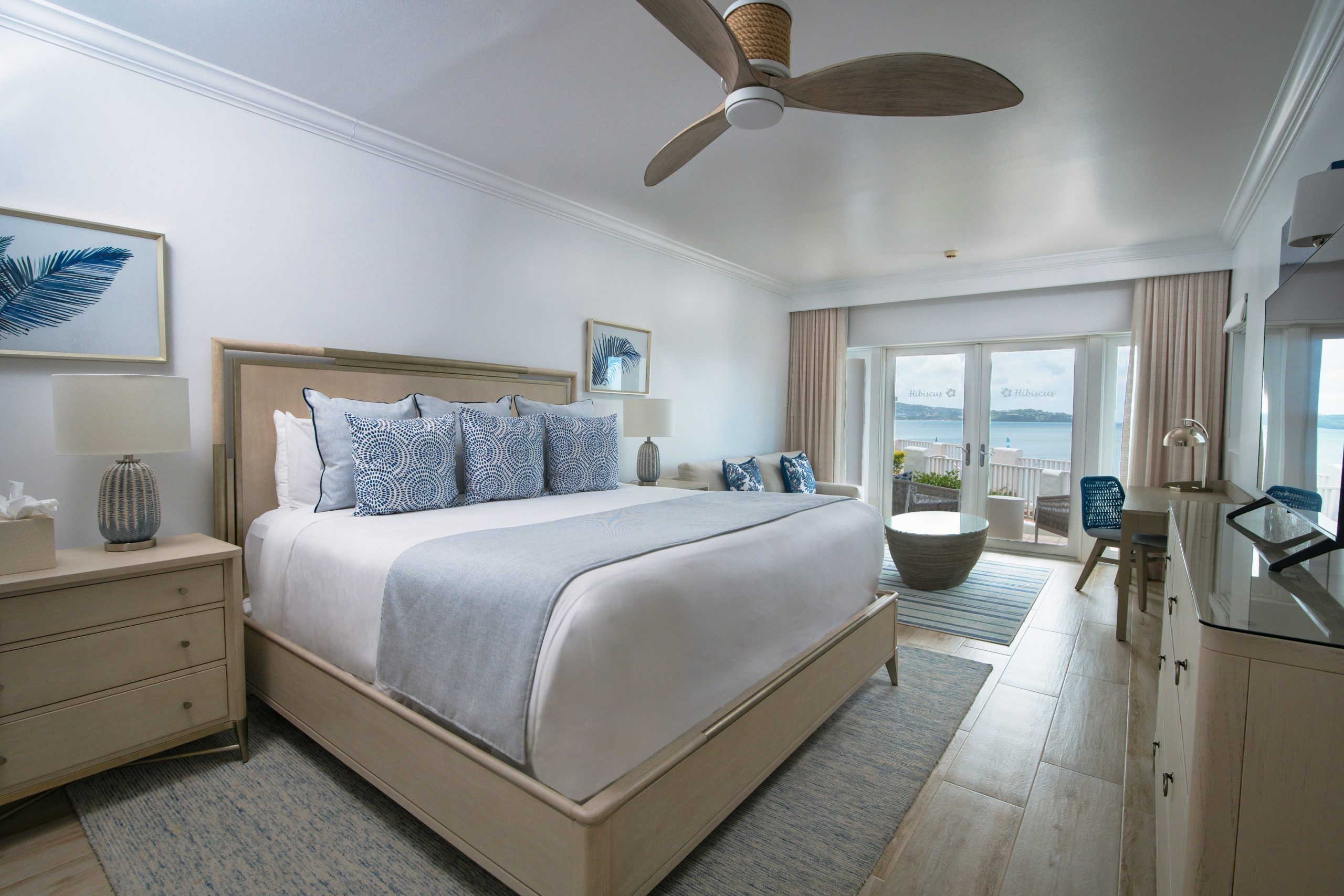 Additionally, guests can now enjoy the newly built Ocean Point Residences featuring a mix of luxury two and three-bedroom beachfront villas. Each villa in this collection has multiple outdoor terraces, a private infinity pool, fully equipped kitchens, artwork showcasing Caribbean culture and landscape by local artists, smart technology, and more.
Guests will revel in the modern meets Mediterranean-style rooms, where island vibes blend seamlessly with a luxurious escape. A new 'Ocean Point Club House' has been designed as an exclusive lounge for Ocean Point Residence guests with a dedicated concierge desk and private check-in area.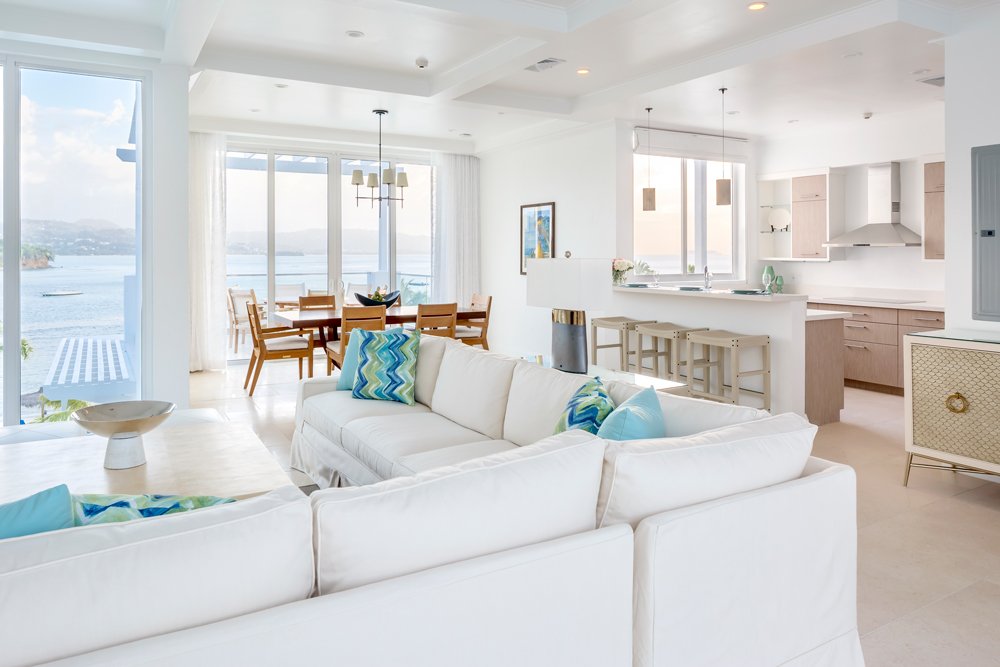 Enhanced culinary program
Windjammer Landing Villa Beach Resort's enhanced culinary program, led by Culinary Director Aurelien Duarte and Executive Chef Sebastian Francis, boasts chic upgrades to design elements and refreshed menus for Papa Don's (dinner-only Mediterranean), Jammers (all-day beachside dining), Upper Deck (dinner-only legendary steakhouse) and now 'Masala at Embers,' serving up authentic Indian cuisine, led by Chef Vikrham Singh, daily for dinner service.
Upscale dining at Upper Deck evokes a modern steakhouse vibe with moody accents, including a soon-to-be-unveiled wine lounge. Fire pits and sophisticated coastal furniture adorn the newly re-envisioned Jammer's restaurant, adding luxe touches to the all-day beachside dining hot spot. Each restaurant supports Saint Lucia's local farmers and fishermen, serving only the freshest ingredients.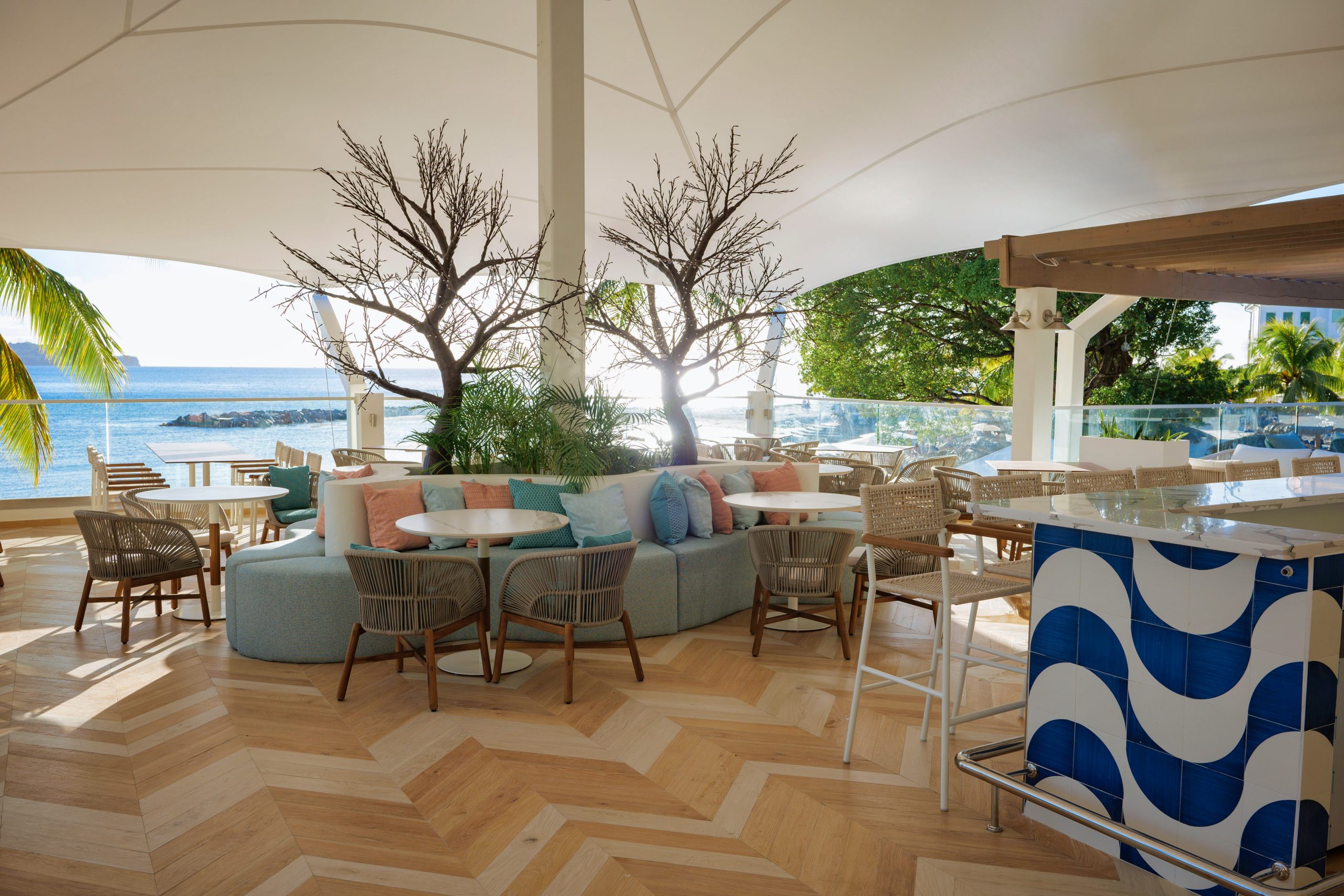 The resort's signature restaurant, Dragonfly, has undergone an extensive renovation and now serves breakfast and dinner. In addition, the new restaurant now features a rooftop bar and lounge dubbed "The Perch by Dragonfly," featuring hand-painted murals by a local Caribbean artist, Sandy Layne, depicting the restaurant's scenic breakwater views.
The Perch is set to be the newest hot spot in Saint Lucia, where locals and tourists alike will mingle over some of the most innovative cocktails and menu offerings like our Piri Piri King Prawns, Hot & Spicy Eggplant, and our Spices of Lucian cocktail, all while taking in sweeping views of the Caribbean Sea.
The renowned spa at Windjammer Landing has a new moniker, Serene Wellness & Spa, which compliments the wide range of alluring, balance-restoring rituals and treatments available to nurture physical and spiritual routines. Stand-out feature packages include their holistic approach to Detox and Immunity featuring steps to transition to a healthier way of living. This year the spa plans to unveil the island's first medi-spa featuring treatments at the forefront of anti-aging and rejuvenation.
For more information and reservations, visit www.windjammer-landing.com.