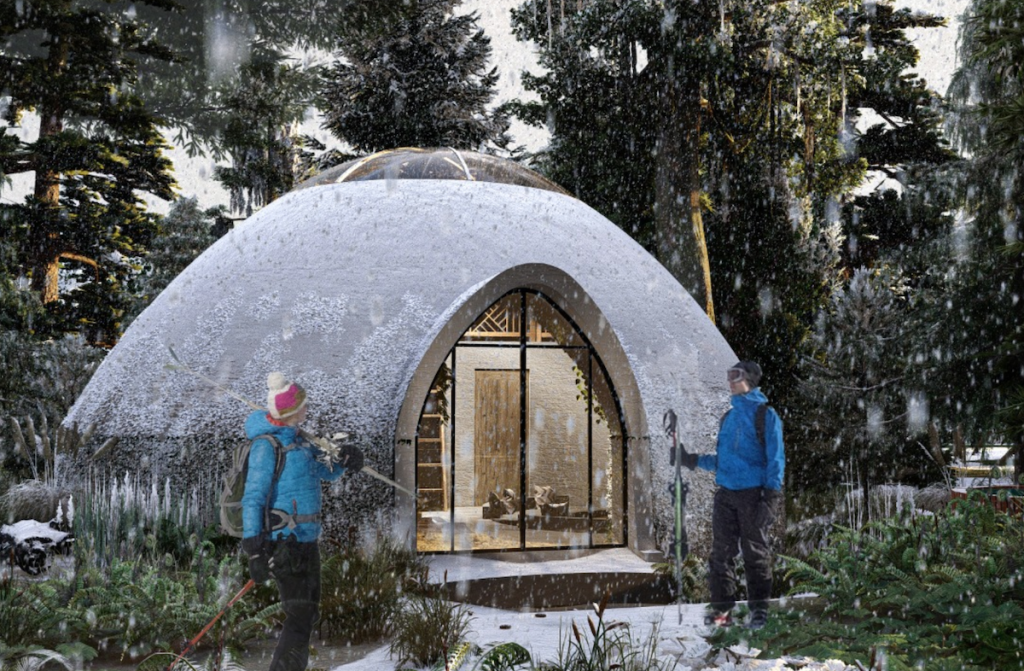 Legendary ski resort Mount Baker, WA, will soon be able to boast an exciting new campus of sustainably built domed cottages, as luxury vacation accommodation brand Oculis drums up investment on Wefunder.
Following the COVID-19 pandemic, the accommodation industry has seen a significant shift towards lodging options that afford guests as much privacy as possible. This includes vacation rentals (popularized by platforms such as Airbnb and VRBO) and "glamping" – a lodging format that combines glamour and camping. Oculis: Mountain Side combines the best of these two trends while offering amenities more commonly found at traditional resorts and hotels, such as food & beverage service, wi-fi, and full in-unit kitchens.
Oculis founder Youri Benoiston is no stranger to this kind of project and saw success during his time as co-founder of the popular Igloo Beach Lodge venture in Costa Rica. He is now set to use his experience in this area to bring an igloo-style dome hotel to the beautiful Mount Baker – an underserved location that has been awarded an A+ rating on AirDNA.
Oculis combines the best parts of glamping and hotels: the simplicity and connection with nature that glamping provides, along with the luxury amenities expected from hotels, such as 24/7 service, plush comfort, WIFI, hot tubs, and smart technology.
For more information, click here.