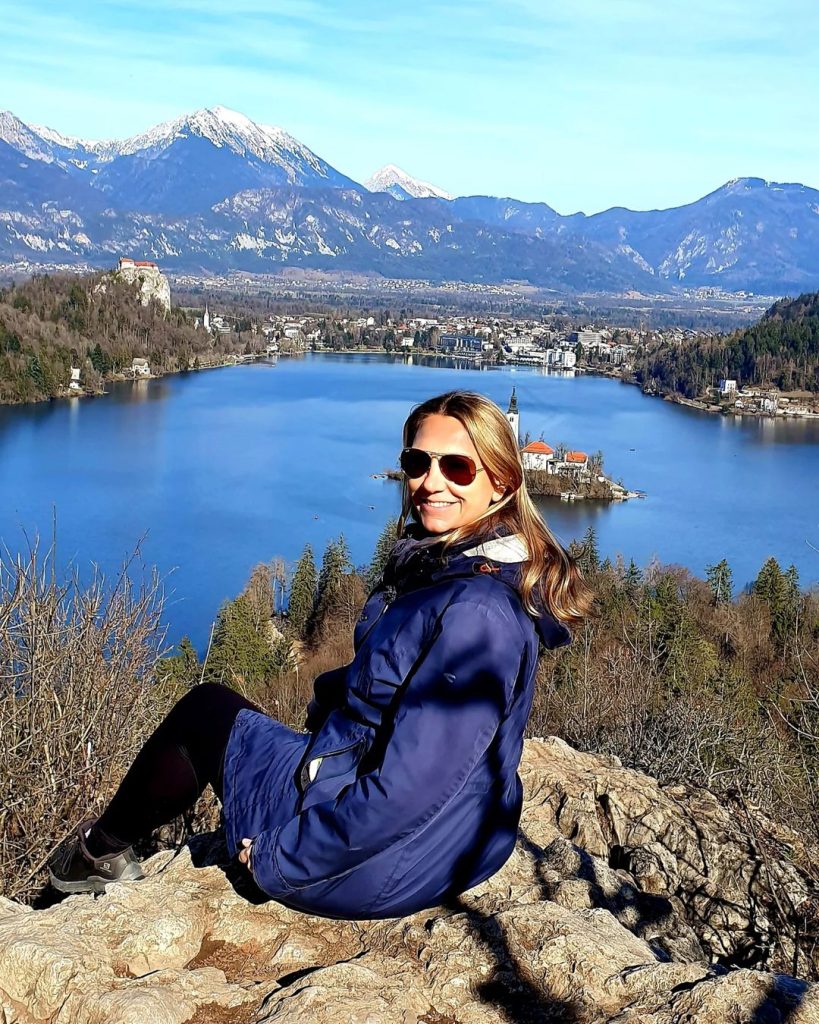 Outgoing, energetic and friendly, Tina Hrast has met many travellers in her 18 years as a travel director with The Travel Corporation's luxury brand, Insight Vacations.
Arriving in Zagreb, Croatia for the company's first Christmas markets tour of Croatia, Slovenia, Slovakia and Austria, our group was greeted by a welcoming Tina, who clutched a binder that looked too important to let out of her sight.
After a few important ground rules were laid out, Tina provided a brief overview of what the next few days had in store for us. Tina, who is fluent in more than one local language, is from Ljubjana, Slovenia and has led tours in the Central and Eastern Balkans (16 countries) as well as Christmas markets in Poland, Prague and Germany.
We were in good hands.
Planning the perfect trip
There's so much more that goes into planning a tour than meets the eye.
Travel directors like Tina provide insight into what happens behind the scenes when we are back in our rooms at night, fully content from the day's activities and experiences. An energetic leader who loves her job and is fascinated with the people she meets and the places she goes to along the route, Tina shows her gratitude with little gifts of chocolate, mulled wine from market vendors and samplings of local fare on the go.
Keeping things humming along, she has been known to break into song for her guests while travelling by comfortable motorcoach from city to city, country to country. These places, new to most on the trip, bring a host of heady aromas and unsuspecting sounds that feed our senses day and night. It's just Tina preparing the next day's spreadsheets that record every meal, attendance, record changes and endless notes.
Every colour coded page is enveloped in a clear, protective cover and slipped into 'the binder where each section is separated by defined tabs. There are at least 40 in total, sometimes more, depending on the size of the group and length of the trip.
It is this seamless organization and a sometimes obsessive attention to detail that makes the tour run smoothly. It starts with the first outing on the luxury motorcoach as seats are assigned in a rotational manner.
A unique experience
Tina's role as a travel director is one that her passengers rely on for comfort of travel. Each guest wants something unique from the experience, whether it's historical reference points, culinary or cultural experiences or simply adventure and activity away from home.
Directors like Tina find the time to get to know each individual, what their wish list includes, and adjust their schedules accordingly. Just ask and she will personalize your journey with suggestions for your free time.
Booking restaurants and optional tours for the group are many times her responsibility. Her binder is full of lists of acceptable vendors complete with comments, allowing her to use it as a reference point for additional tours.
Local experts only
Tina feels the most at home in Croatia, Slovenia and Austria. Even though she could lead the local city tours, Insight has a policy to employ local experts who specialize in that area.
And Tina gets it; it's just another indication of the company's focus on servicing the client in the best possible way.
At the end of our eight days, we said goodbye to Tina and her binder as she went off on her much deserved two-week break to be with her family.
Time to refuel, relax and rehearse some new songs for her next unsuspecting group of travellers!