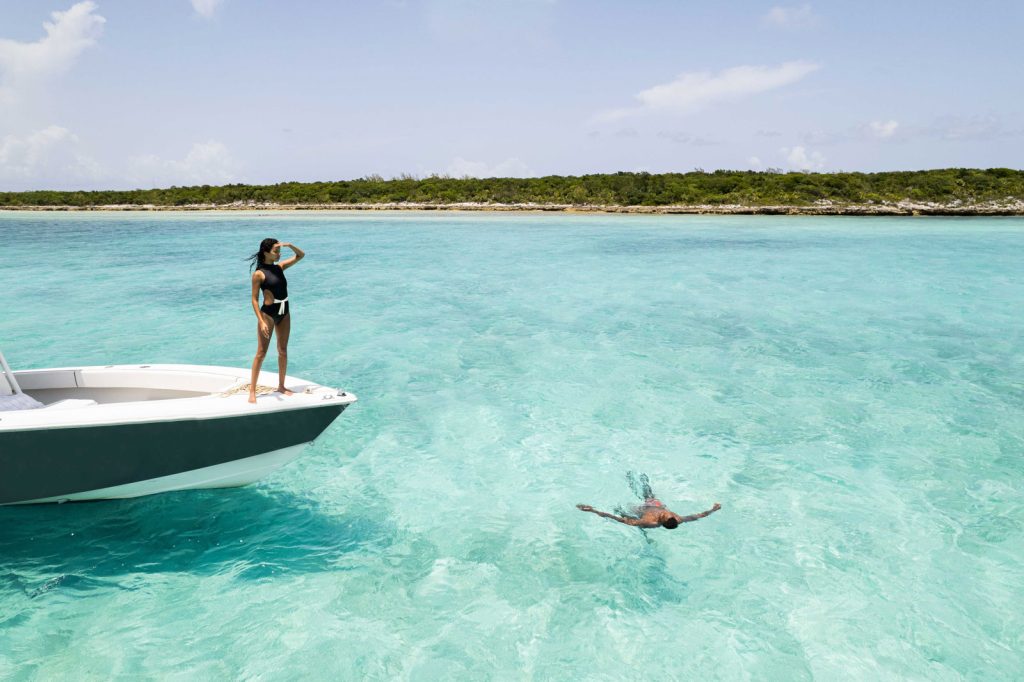 It's my first day in Grand Bahama — the northernmost island of the Bahamas archipelago — and I'm already ignoring the age-old advice not to be lured into a complete stranger's house.
Tempted by the promise of a home-cooked meal, I'm here to meet Colette Williams, a host with the Bahamas' Ministry of Tourism's People-to-People program, which is all about pairing travellers with a local ambassador for an authentic Bahamian experience. 
"I think that's what I was made to do — just to welcome people to our sun, sand and sea," said Williams, who has been a host with the program for 19 years.
"I love people. I feel that if I can make one person have a memorable experience of the Bahamas, I would not have lived in vain, so my goal is to make sure everyone has a memorable experience of my home and to share the authentic experience of Grand Bahamian hospitality."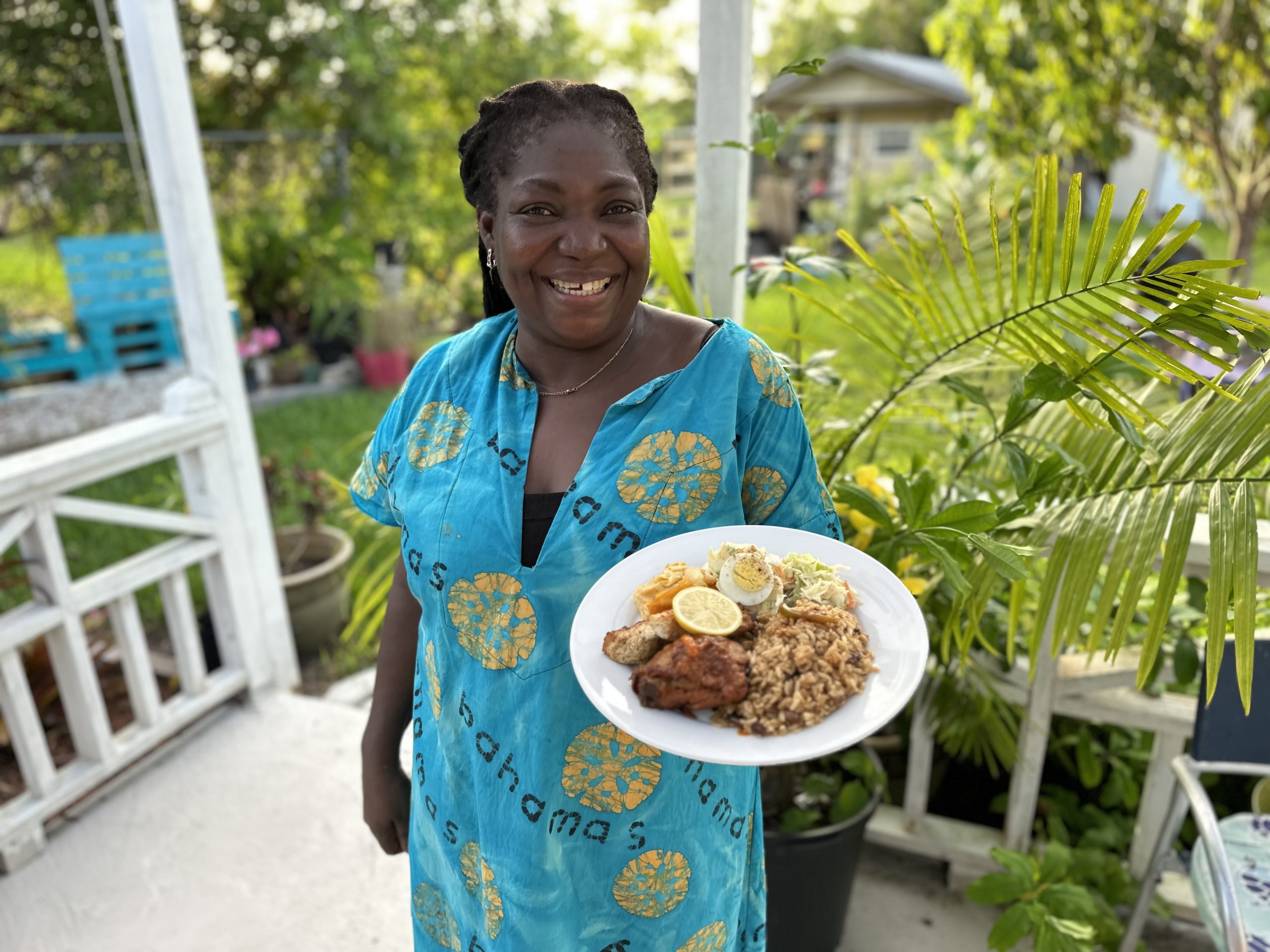 Bringing authenticity back
In her backyard, Williams proceeds to set up an elaborate spread of stewed chicken, steamed fish, peas and rice, warm potato salad, baked macaroni and cheese and homemade iced tea. Today's batch is infused with hibiscus. A yellow tablecloth spread across the dining table echoing the words Bahamas matches her blue dress, which also has the words Bahamas printed all over it. 
Williams, who formerly worked in the hotel industry, said tourists rarely get a chance to see how Bahamians live.
"You can drive around the tourist route and never even see a house," she said, noting that she enjoys sharing authentic Bahamian dishes with visitors. "When you get food in a hotel, it isn't as authentic as home cooking. There's no cooking like home cooking. You put a face to the food, there's a story behind it."
The immersive program pairs interested travellers with locally-vetted ambassadors who are matched based on various interests.
"It's a program that's been in place for more than 40 years," Latia Duncombe, Director General of The Bahamas Ministry of Tourism, Investments & Aviation, told Offshore. "It's a day in the life of a Bahamian. You're moving away from the commercial, touristic components and you're getting immersed into culture — whatever the local does is what the visitor does. It is true culture; it's who we are as a people. It's being prepared to share that authentic element of being a Bahamian, something you can't find anywhere else in the world."
Connecting with locals
Thirteen kilometres off the shore of Grand Bahama, I've connected with another Bahamian resident who is just as passionate about the destination and sharing his knowledge.
Although the Bahamas is known around the world as the place where tourists can come to swim with pigs, I'm here for a different kind of wild encounter — to meet the man known as the pied piper of stingrays.
From the moment Keith Cooper of West End Ecology Tours steps off the boat at Sandy Cay, a dozen stingrays with names like Stubby, Hard Wire, Lunatic, Scratch, Big Momma and Little Momma, instinctively swarm him.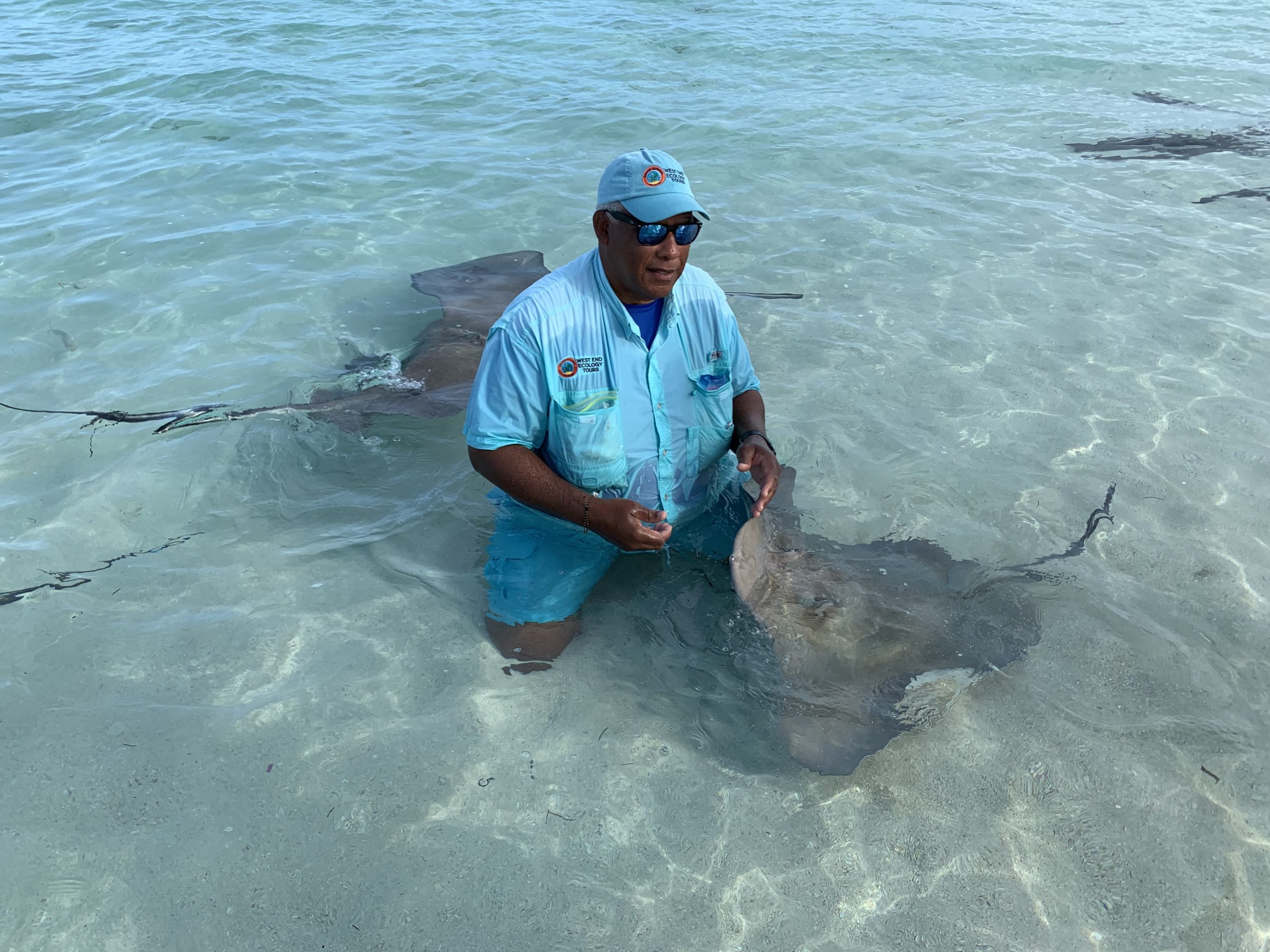 "They're touching my leg with their sensors because they know who I am, they remember who I am and because of the special bond I have with them. They trust me as much as I trust them," he said, adding that stingrays often get a bad rep for being dangerous. "More than 9,000 visitors have participated in the Stingray Experience Tour and no one has ever been stung by a stingray… when the protocols are followed, guests will have one of the most unique encounters with marine life they have ever experienced."
Before launching West End Ecology Tours, Cooper stumbled upon the stingrays by accident during a fishing expedition in 2006. "During the stopover, I discarded unused fishing bait over the side of the boat and within minutes the boat was surrounded by 15 stingrays feeding off the bottom of the shallow water where the boat was anchored at the beach," he explained.
Since then, he's returned to the spot to study the stingrays. In 2009, Cooper turned it into a business that now offers multiple tours, including snorkelling trips to underwater boat wrecks and reef fishing experiences. The Stingray Experience Tour remains his best-selling excursion.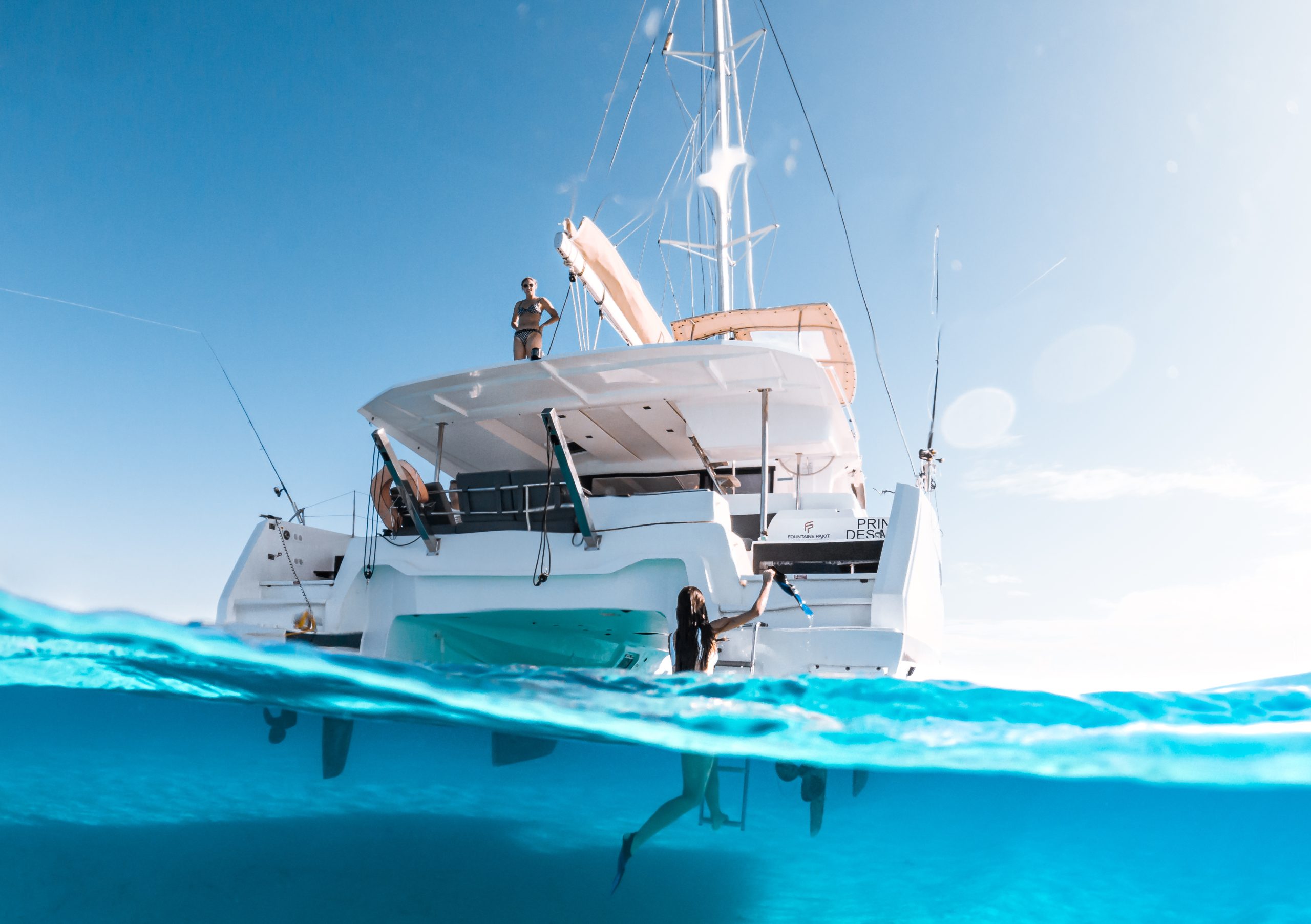 According to Cooper, stingrays can display sentient behaviour and will show off their unique personalities. "There are two alpha female stingrays that dominate the fever. Big Momma is the most dominant member of the group and often displays her displeasure when too many rays come near me during the introduction and demonstration phase of the tour," he said, noting she'll use a decoy tactic to draw the other stingrays away so that she can consume the fish provided during the demonstration phase.
Another stingray, Hugger, got its name from the "hugs" she gives Cooper upon approach. "Guests watching from the boat are awestruck when they observe Hugger sitting in my lap, waiting patiently to receive a fish," he said.
It's Junkanoo time 
On Nassau, New Providence, where major resorts like Atlantis, Goldwynn Resort & Residences, Sandals Royal Bahamian and Baha Mar are located, Arlene Nash Ferguson has made it her life's mission to showcase the longstanding Bahamian celebration known as Junkanoo. 
Based in her childhood home, the Educulture Junkanoo Museum is lined with colourful displays and costumes displaying the evolution of the cultural affair. A former British colony from 1629 to 1973, in the Bahamas, Junkanoo began roughly 200 years ago, when members of the African diaspora, including enslaved Bahamians, were granted three days to observe Christmas.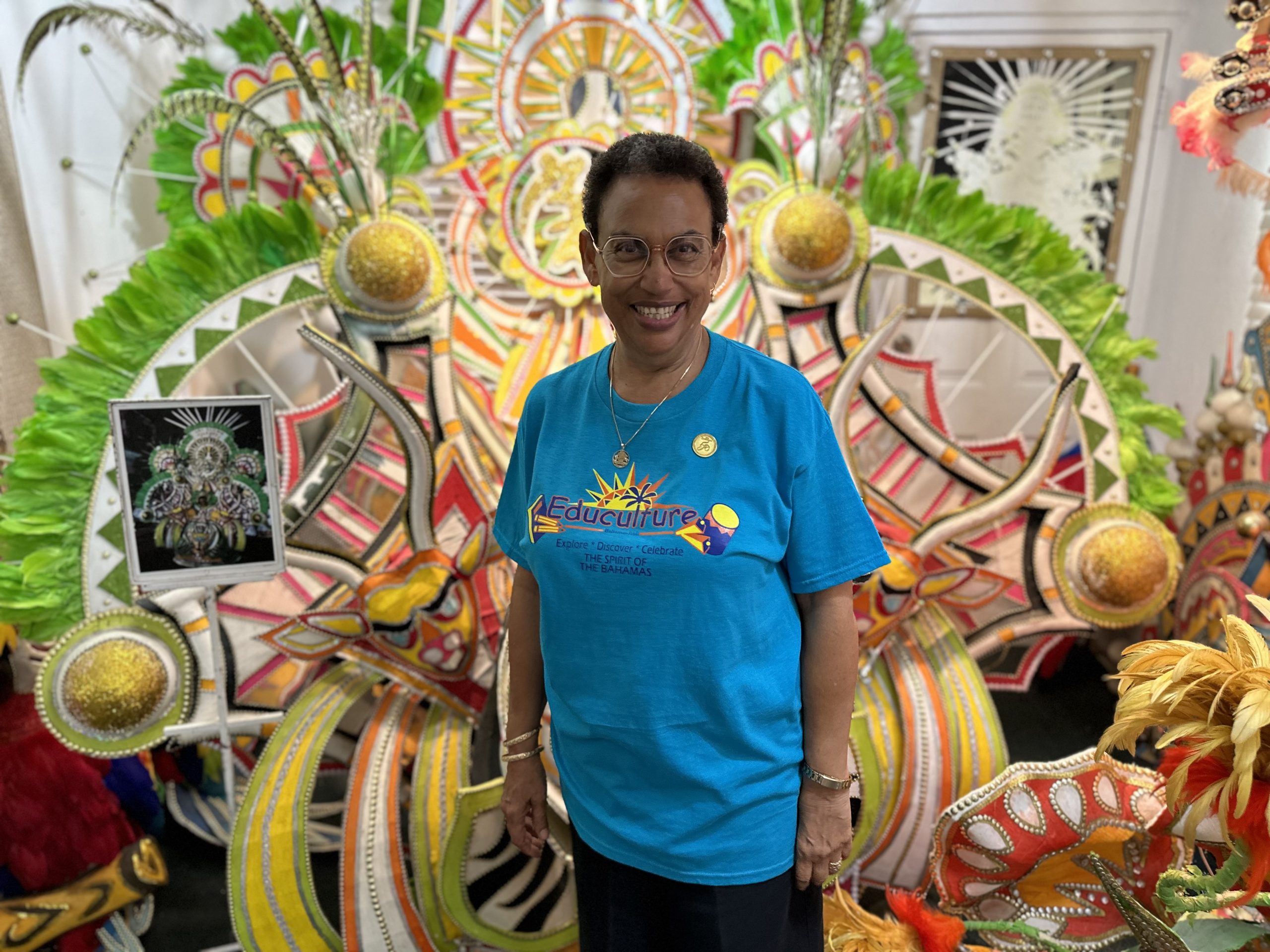 "They said, 'let's use these precious three days to recreate our festivals from home. It's time to renew the spirit and just in case anybody tries to stop us, we will wait until the night and off we go,'" said Nash Ferguson, who has been taking part in Junkanoo since she was four years old. 
Although the residents of the time were mixed by culture, she said the festivals wound up sharing several things in common, including instruments like goatskin drums, bells and elaborate costumes. "When you covered your face, it symbolized the presence of our ancestors," Nash Ferguson said. "In these isolated islands, leaves, feathers, shells, seaweed, anything Indigenous becomes your decoration."
Nash Ferguson shared that costumes continue to be made from paper as an original sign of defiance because in the time of slavery on the islands "by law people were not permitted to learn to read and write." More than just a tradition, she said Bahamians are passionate about Junkanoo and work on their costumes all year long in their spare time once the theme for the following year's festival is announced. Typically, the costumes are made using a cardboard base that's covered in layers of tissue paper and often include elaborate headpieces.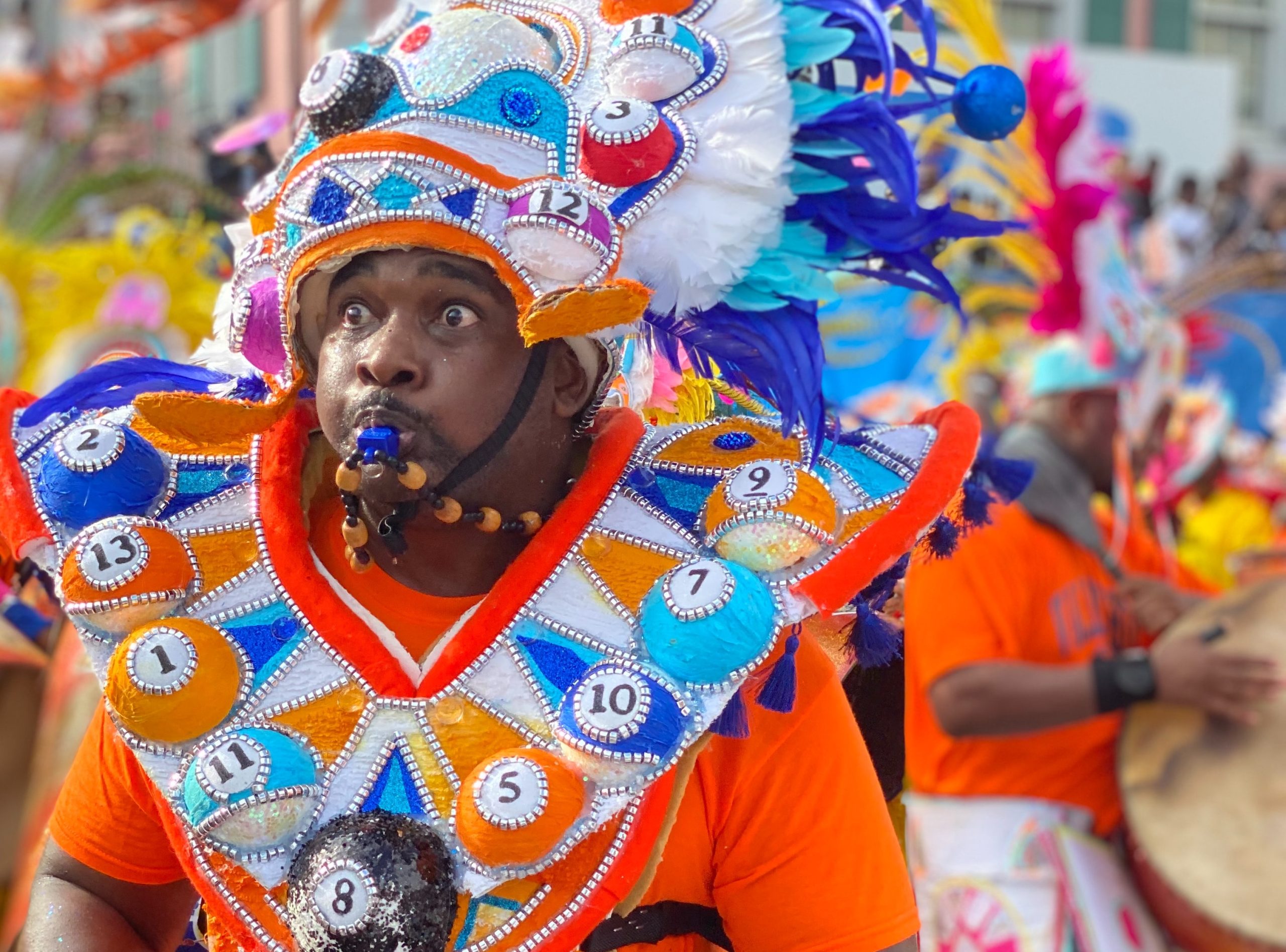 "Two hundred years ago in the dark of the night at Christmas time, Bahamians said 'Man, we survived, let's celebrate life' and they told their children never to forget," she explained. "And ladies and gentlemen, right up to Christmas gone, we who are their children, we continue to do it. Today, we call it the Junkanoo festival — at 10 o'clock Christmas night we shut down Bay Street, hit the road dancing, still to the music of drums and bells." 
After outfitting my small group of travel companions with cowbells, whistles and drums, Nash Ferguson led us into a practice run of a Junkanoo simulation.  
"The costumes are magnificent; we have worked months on them and we can't wait to get out there to show them off. We're going to out music and out dance every other group because we are going to win," she said, before blowing her whistle loudly. "Line up, everybody ready? Who we is? Junkanoo! Bark like a dog. Woof, woof."
The end result is a far cry from the organized rhythm of an actual parade, but we give it our all, joining in with off-beat drumming and what could only be described as tone deaf whistling. What we lack in musical ability, we make up in spirit and effort.
---
This story first appeared in the Winter 2023 issue of OFFSHORE. To read the full version, click here.