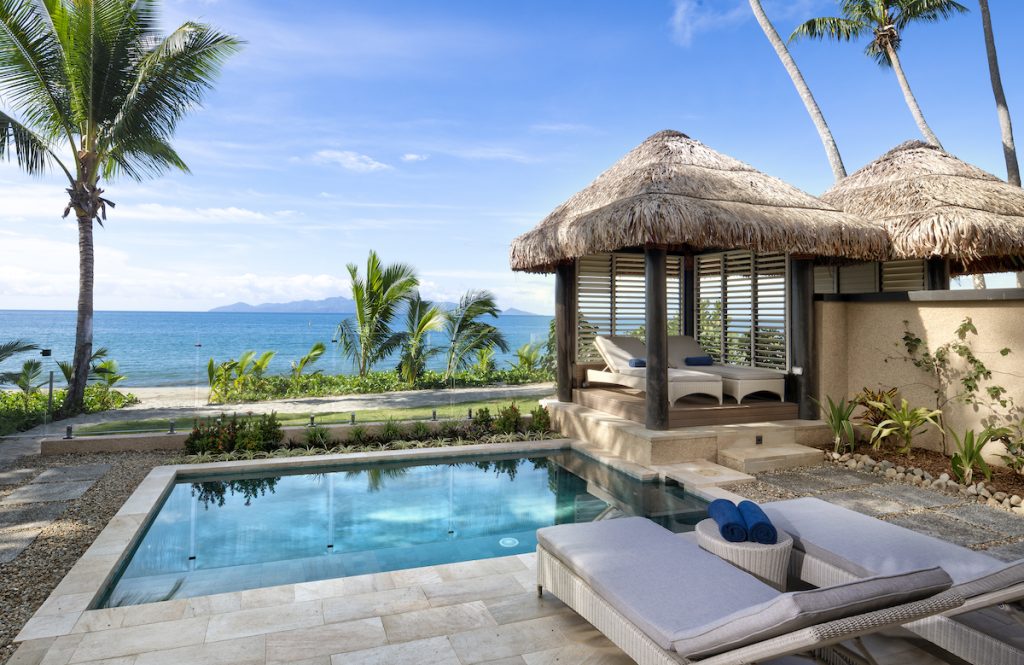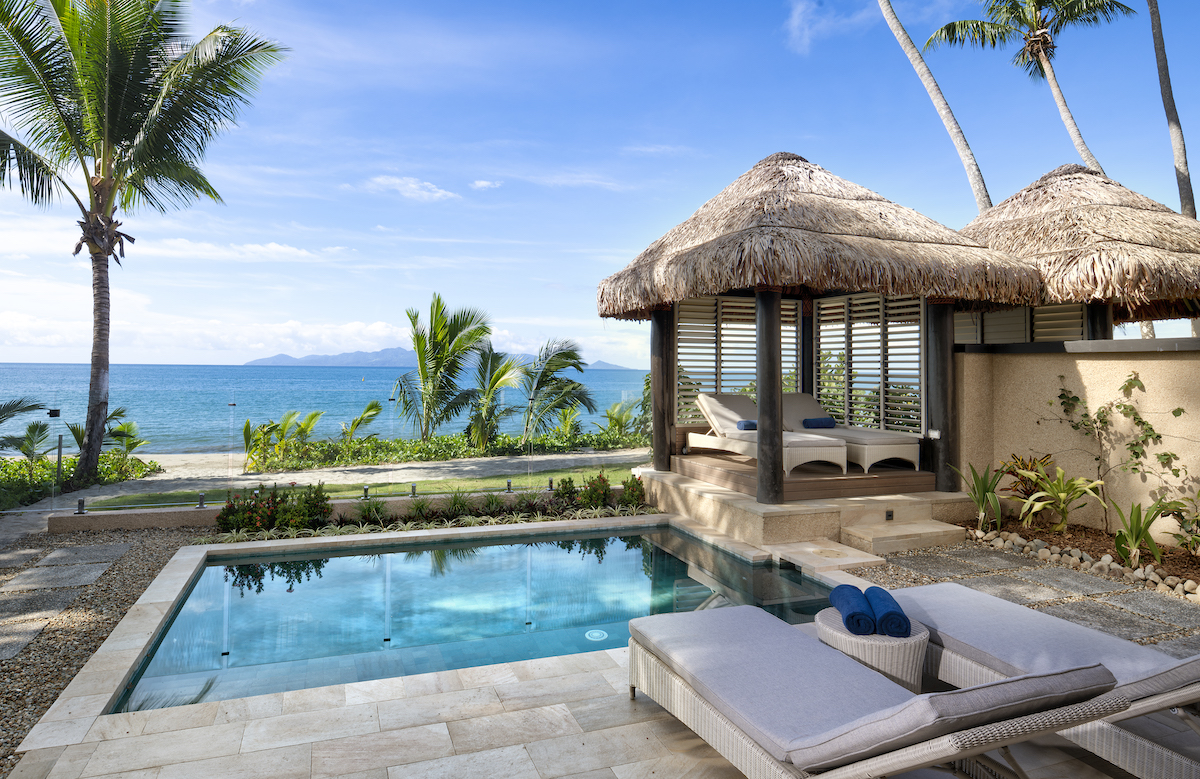 After learning I'm the only one who turned up to the studio for morning yoga, instructor Sisilia Cece Nasiga asks if I'd rather do the session in the great outdoors. "Yes!" I exclaim without hesitation — I'm only here for a short time so why be indoors when I could be staring out at the natural beauty of Fiji. 
A few minutes later, the former Olympian, and Commonwealth and Pacific Games medalist is leading me through peaceful stretches and meditation exercises overlooking the scenic coast of the 500-acre Nanuku Resort.  
Feel at home
From the chanting warriors who greeted me upon arrival to the personalized message in stones at the bottom of my private plunge pool arranged to say "Bula Ann," the team at the luxury retreat on Fiji's main island of Viti Levu is all about making guests feel at home. Here, Bula extends beyond the Fijian greeting for hello and welcome to a sense of belonging. 
Back in my one bedroom villa, I'm faced with my next challenge — deciding between two tempting options — will it be the indoor or the outdoor shower today? Naturally, I keep the trend going and freshen up in the sun surrounded by lush green foliage. This is the life.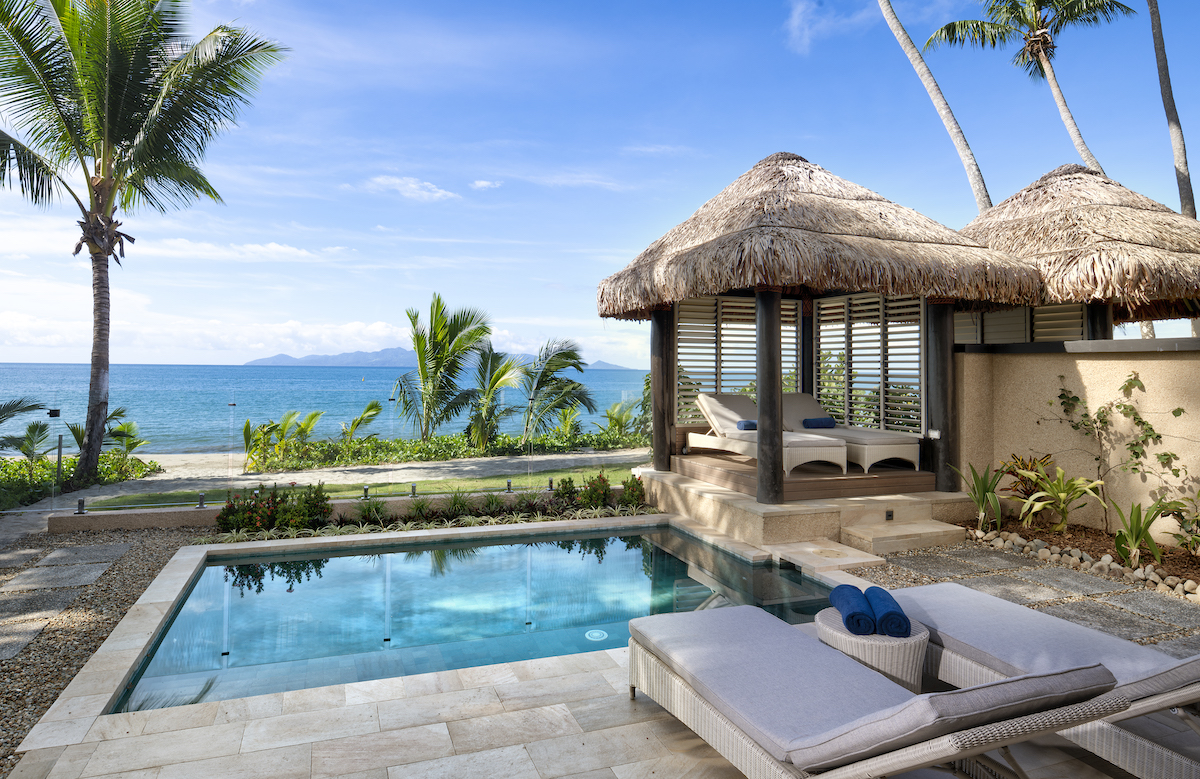 Island oasis 
The next morning, dolphins are jumping out of the water and flipping up in the air before submerging again next to our speedboat, as if to be escorting us on our journey. 
We're travelling from Nanuku Resort, to another piece of paradise, the nearby uninhabited island of Nanuku, the inspiration behind the resort's name. 
This lush tropical island is an idyllic day escape for guests offering hammocks in the sand and unbelievable snorkelling and swimming. It's also possible to spend the night camping under the stars. After a picnic in the sand, I walk around the entire island feeling like I'm living in a postcard. 
You've had cava… but have you heard of kava?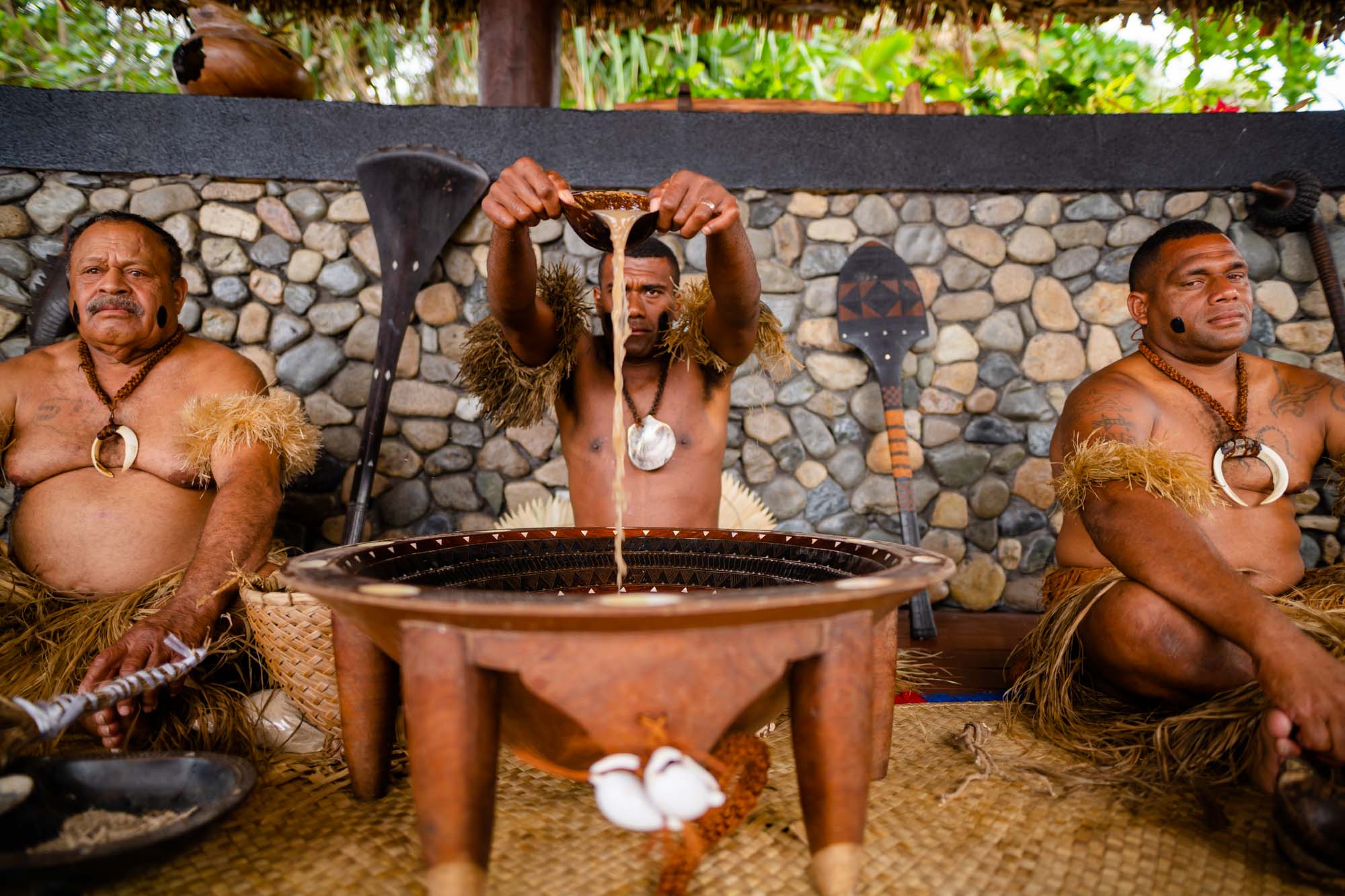 Over breakfast one morning, where my cappuccino is served with my name in the foam, I overhear some guests talking about how they stayed up late over a bowl of cava. In my mind I'm picturing a group of ladies drinking out of a punch bowl with multiple bottles of sparkling wine emptied into it —but I'm completely wrong. 
I'm informed that in Fiji it's all about kava, not cava, an earthy-tasting drink that plays an important role in Fijian culture. It's customary to sit around a large bowl with a village leader and socially drink kava, which is prepared from the pounded root of a pepper plant species. 
The first chance I get, I try the drink for myself, and it provides a numbing sensation on my tongue. It's just one of the many immersive experiences that makes my stay memorable from learning how to husk and scrape a coconut, to trying my hand at cooking a meal in bamboo shoots and witnessing a special fire walking ceremony. Another highlight is trying a local delicacy called kokoda, essentially Fijian ceviche with spiced coconut milk.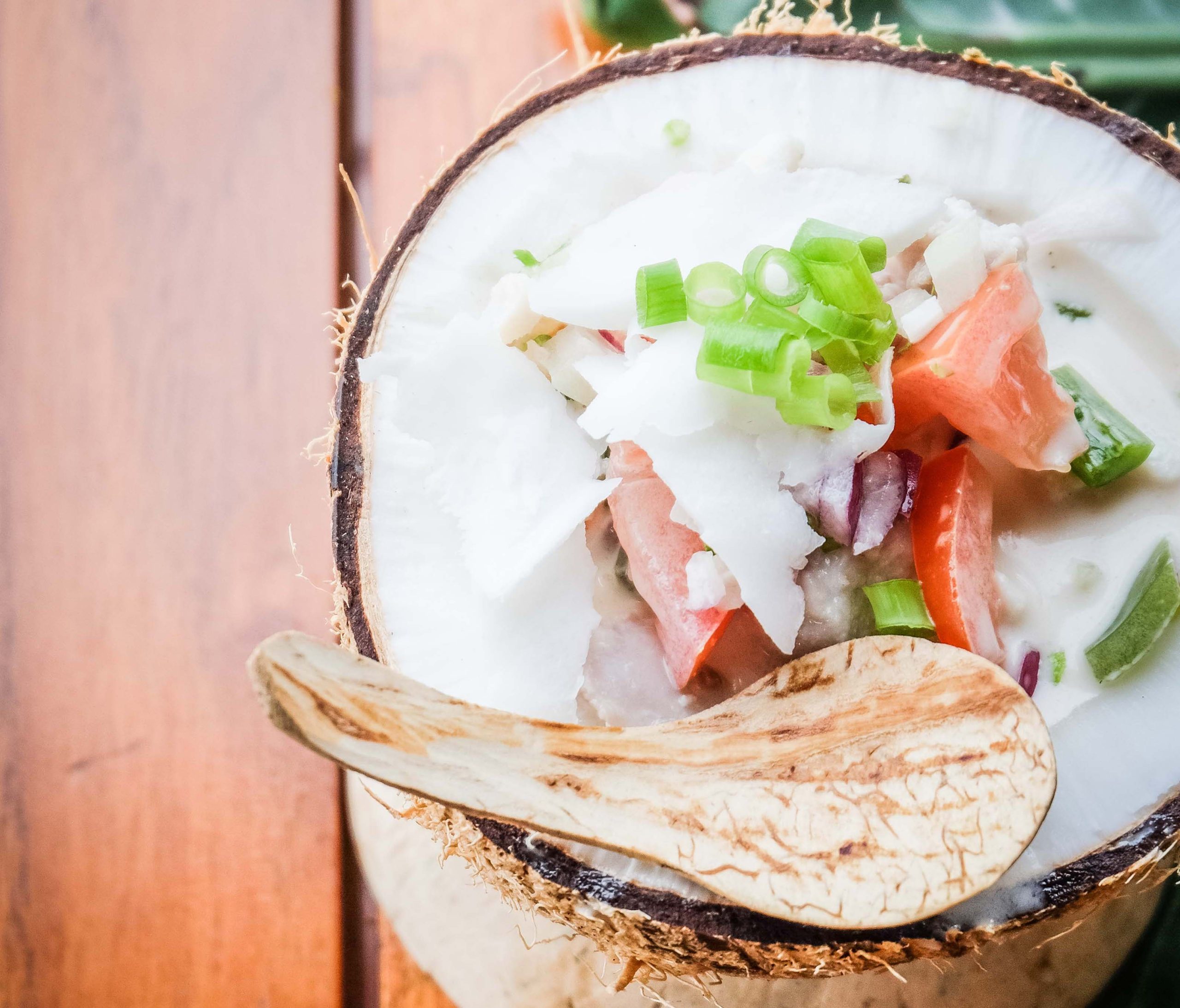 When departure day arrives too soon, I'm sad to leave, but I'm already devising a plan to come back as the entire staff at the property gathers to sing and see us off as we climb into the bus. 
Getting there: Fiji's national carrier, Fiji Airways, is gearing up to launch twice-weekly flights from Canada this month. The new nonstop service between Nadi and Vancouver will start on November 25 with the two-cabin class Airbus A330-200 aircraft. Along with operational efficiency and having meals served in biodegradable containers, Fiji Airways is also offsetting its carbon footprint with the 'A Tree For Every Take Off' initiative. The airline has planted 55,000 mangroves to date and is targeting another 50,000 over the course of this year. Fiji Airways also offers day trips where customers can plant mangroves to offset their carbon footprint.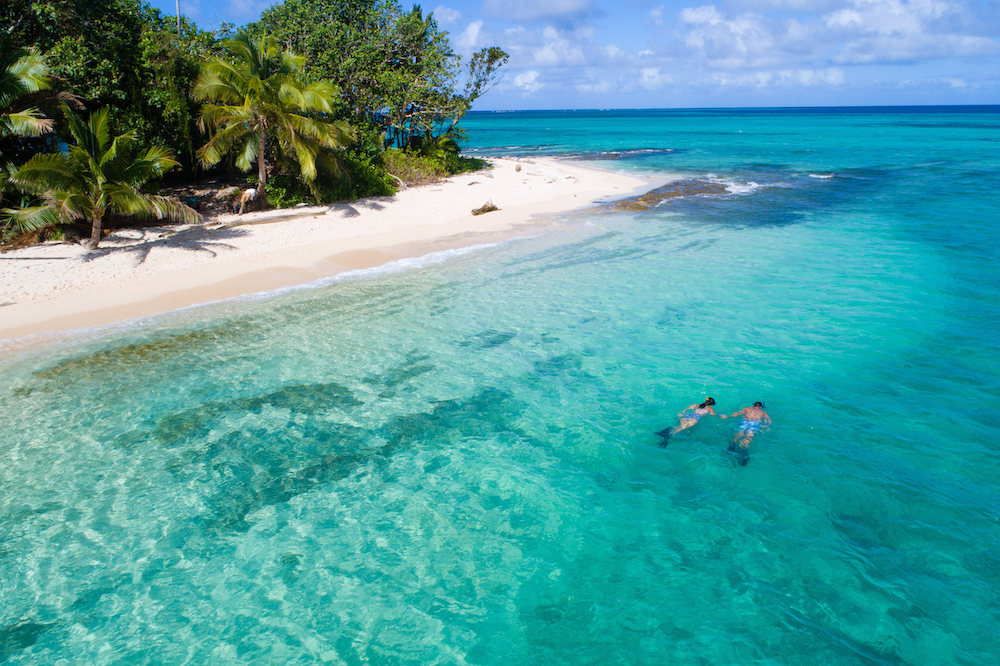 Day tripping: Picture a floating thatched bar in the middle of the most serene waters in the Mamanuca Islands, and you'll find Seventh Heaven. The ultimate day trip is located 45 minutes by boat from Port Denarau, which is in close proximity to Nadi International Airport. The overwater lounge has a bar and restaurant, water activities like snorkelling and stand up paddleboards, and loads of loungers on a two level deck. If you dare, you can jump off the Leap of Faith, a five metre high lookout from the top deck. For those seeking an Instagram-worthy shot, you won't be able to stop taking pictures!  
What's in your cup? 
Drink up a local enterprise that's making a difference on the ground in Fiji
The founding values behind Bula Coffee — a coffee production company in Fiji — extend far beyond providing a good cup of morning joe. As Luke Fryett, whose job title cleverly reads 'Man on the Ground,' explains, while giving the world a great shot of coffee, Bula Coffee is "all about giving Fijians a better shot at life."
What started out over a decade ago as a small enterprise working with one family in one village in Fiji has since expanded across 38 villages and buying coffee off 5,000 people annually — providing a significant number of Fijians with additional sources of revenue.   
"It's more than money — we exist to give people a hand up — to give people a better shot at life," he said. "To give people access to education, to give them financial independence. Money matters, but it's more than money. We are changing lives one cup at a time."
More recently, Bula Coffee launched the Crop to Cup Coffee Tour, giving travellers "the chance to not only taste Fiji's wild harvest coffee and see how we process it, but also the chance to become a part of our story, becoming invested in our work and becoming part of the change we are making in Fiji."
Along with learning about how to get a coffee cherry ready for a morning brew, visitors can learn about how every cup of coffee makes a difference in the local economy. One example of how getting involved in the coffee business has made a positive impact is in a local community where kids would get to their boarding school by floating down the river in a tire — often getting soaked in the process. 
"They used their coffee money to buy every kid in the village a waterproof bag, and a small cooker, so now the older kids can cook for the younger kids, during the week," he said. "They also built a much better raft with tires all around it secured properly so the kids can keep dry… This is why money matters, but it's more than money. It's about empowering communities to keep their kids safe, to keep them dry, to let them have food during the week. Allowing the kids to focus better at school because they aren't hungry, aren't worried about their wet clothes. This is why every cup counts.
---
STORY BY: ANN RUPPENSTEIN