In 2020, newly-engaged couples were forced to rethink their wedding day plans. Some couples cancelled their celebrations completely while others embraced the idea of a smaller, more intimate celebration. Meanwhile, the pandemic caused a massive backlog in rebookings for wedding halls, churches, and other traditional venues. As a result, a spike in demand rose for unique venues that could house all the traditional components of a wedding, but at a smaller capacity. From beachfront ceremonies to exchanging vows with wild butterflies, here are several special spots to consider in 2022.
Story by Christine Hogg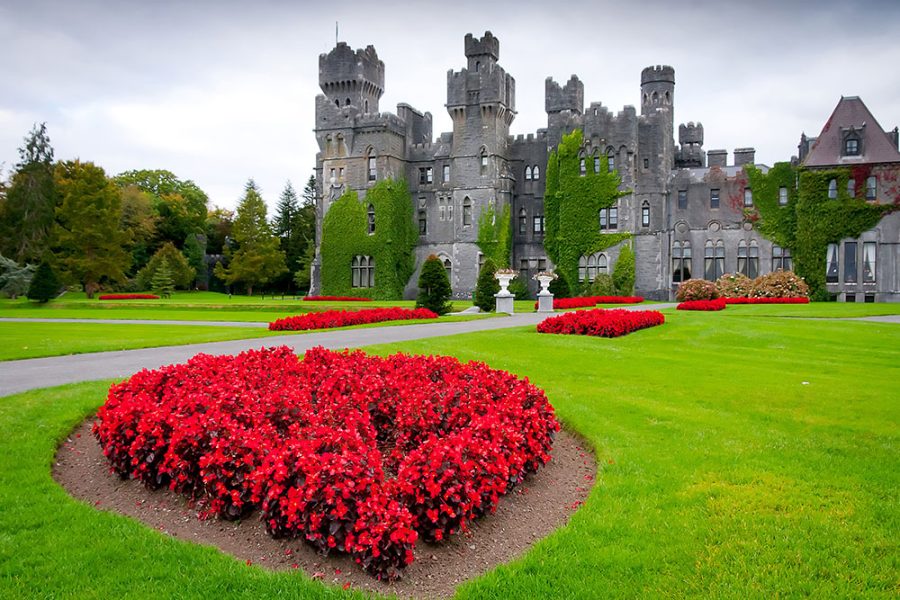 In Galway, Ireland, you can experience your very own fairytale at Ashford Castle, an 800-year old medieval castle that was built in 1228, and is now a world-famous luxury hotel. With its ancient stone gate, impeccably manicured gardens set across 350 acres, and exquisite interior that's reminiscent of its colourful past, Ashford Castle excels in the business of creating magical wedding ceremonies.
The castle has welcomed and accommodated its share of royalty over the years, including the Prince of Wales. With its towering turrets that overlook the water, rooms furnished with antiques and heirloom textiles and paintings, there's no shortage of spaces to delight couples on their big day. The grounds at Ashford Castle are ideal for supporting indoor or outdoor ceremonies big or small, whether you prefer an intimate setting with a few close friends or family, or a lavish party that's reminiscent of centuries prior on the castle's grounds. Ashford Castle also offers the option to book the entire estate — its 83 bedrooms, suites and Lakeside Hideaway Cottage will sleep up to 160 guests. The bridal suite, Reagan Presidential Suite (named after former president Ronald Reagan, who was a notable guest of the hotel), has two bathrooms and can be combined with two adjacent rooms to complete a private three-bedroom wing of the castle. The Hideaway Cottage is also an option, and is an exclusive, one-bedroom suite on the water's edge of the lake. Ashford Castle also offers couples the opportunity to book exclusive access to the hotel's restaurants and bars, including the underground wine cellar, which can make for an unforgettable pre-wedding event. As for the ceremony itself, there are plenty of options on the castle grounds, including outside in the castle gardens, or, for more traditional couples who prefer to be married in the Catholic church, Saint Mary's Church Cong is a brisk three-minute drive from the Ashford Castle estate.
(ashfordcastle.com/weddings)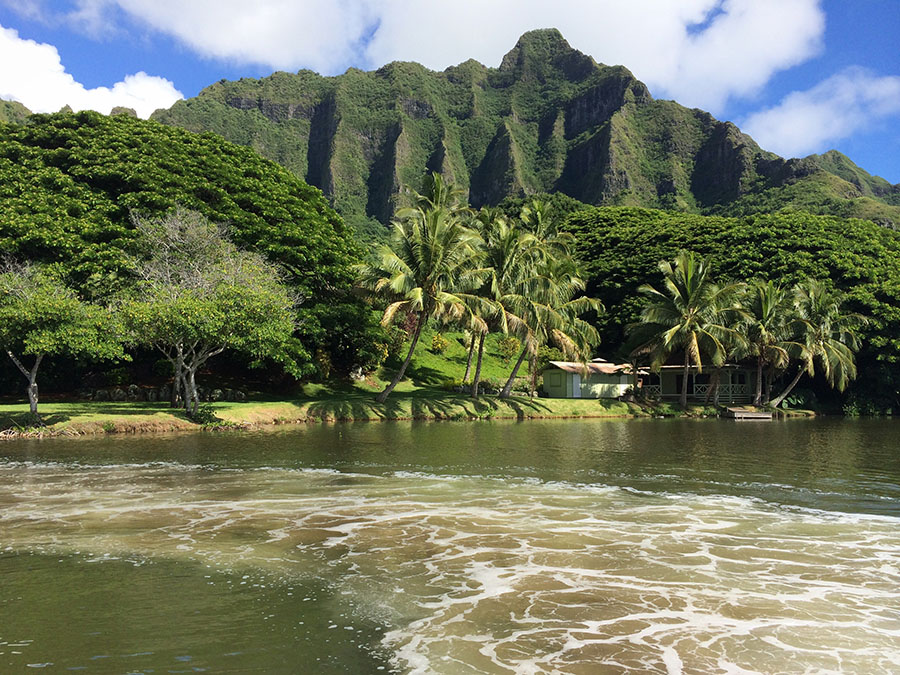 Kualoa Ranch Private Nature Reserve is a 4,000-acre natural park in Oahu, Hawaii (on Honolulu island), roughly 35 kilometres outside of Waikiki, on the eastern shores of the island. It offers several spectacular ceremony and reception locations within its property, from very remote, like Jumanji, (in the Ka`a`awa Valley) to spots like Moli'i Gardens, which features a beautiful two-tiered garden setting that borders an 800-year-old Hawaiian fishpond, and includes the use of an open-air cottage that's perfect for cocktail hour, or for the bride or groom to get ready in. The site at Moli'i Gardens also includes a covered pavilion, a main lawn area and a grand staircase that leads down to a lower garden area. Managed and owned by eight generations of the Judd-Morgan family, who are committed to preserving the culture and natural beauty of the land, it is a beautiful and unique venue for weddings.
Kualoa Ranch offers a number of optional add-ons to make the big day even more special, including a "bridal boat" entrance, or the option of holding a beachfront ceremony at the nearby Secret Island, which includes a boat and driver to provide roundtrip transportation. If Kualoa looks familiar in pictures, it is probably because it has had over 170+ Hollywood movies and TV shows filmed there; perhaps most famously, its valleys were home to the dinosaurs from Jurassic Park. Two luxury hotels, the Four Seasons Resort Oahu and the Kahala Hotel and Resort are both just under an hour away from the ranch, and can provide accommodation for large parties.
(kualoa.com/weddings-events/ )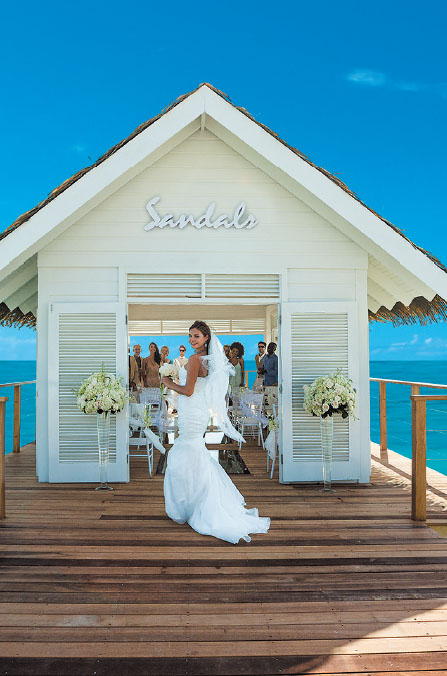 The newest resort on Jamaica's south coast, Sandals South Coast is an adultsonly, all-inclusive luxury resort that's part of a 500-acre nature reserve. It includes a two-mile stretch of white sand beach, as well as a series of included perks for couples that make a destination wedding to Jamaica even more magical.
Sandals South Coast is home to the brand's first-ever Rondoval Swim-Up Suites, a private luxury oasis that features a private plunge pool, a spa-like bathroom with a soaking tub for two, over-the-water hammocks, and a private deck to soak up the Caribbean sun. Known as the go-to brand for romance, Sandals South Coast currently offers the Over the Water Butler Honeymoon Bungalow, which is a private cabin set amongst a series of other bungalows that jut out into the Caribbean Sea in the shape of a heart. Couples who stay in the honeymoon suite also unlock access to private roundtrip airport transfers from Sangster International Airport (MBJ) and Norman Manley International Airport (KIN).
On the big day, there are several stunning venues throughout the resort to choose from. The romantic over-the-water chapel features an aisle made of glass, allowing for a peek at the crystal ocean waters below. This picturesque wedding venue also features a wooden chapel deck, a wrap around balcony and railings, and a shaded/palm leaf covered roof. Couples can work with their Sandals wedding planner to customize the chapel with their own decorations as well.
The standard capacity for the Sandals South Coast Over the Water Chapel is 50 people. Every Sandals wedding includes a personal wedding planning team to ensure all details are taken care of, a selection of pre-recorded music, a one-hour cocktail reception with premium spirits and hors d'oeuvres, a romantic honeymoon breakfast in bed, and more.
(sandals.com/south-coast/)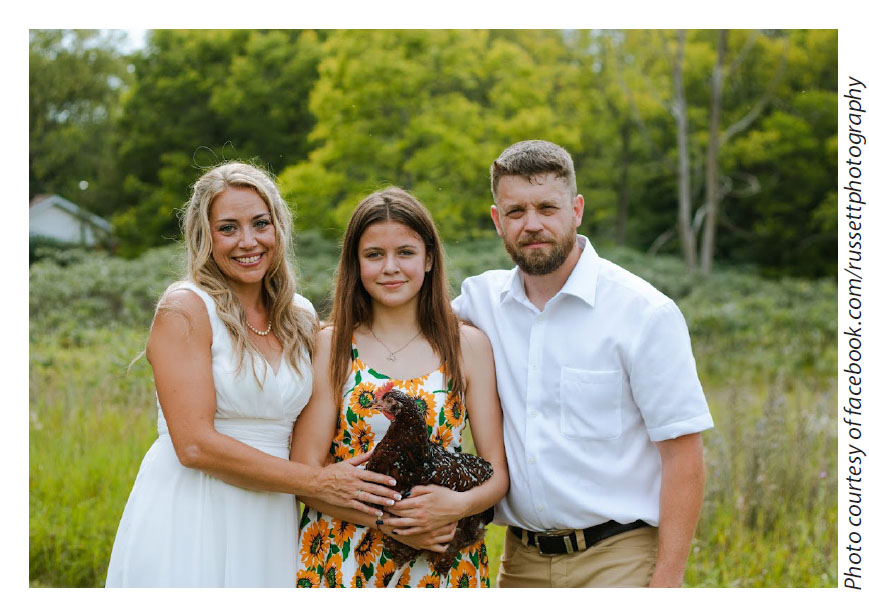 Under the shady branches of a 100-year old oak tree, couples can exchange their vows in a small, intimate ceremony led by wedding officiant Susan Laurin. Following a successful 40-year career in the travel and tourism sector, Laurin decided to become an officiant in 2019, and currently offers small receptions on her private two-acre residence in Prince Edward County. The property also features a gazebo, a greenhouse, and, perhaps best of all, 17 hens, which couples can pick up and hold for wedding photographs done on site. The property can accommodate both indoor and outdoor wedding venues that are more intimate in nature, usually with no more than 15 guests. "I find in the last few years, this is what people are really looking for," Laurin says. Laurin is also the official wedding officiant for Signal Brewery (the site of the old Corby Distillery), located in nearby Belleville, Ont. While vineyard weddings continue to be a popular choice in venues for couples, brewery weddings are also gaining steam, thanks to their ability to house large groups of guests. Signal Brewery's kitchen and patio has a capacity of 240 and can seat 130 guests.
(facebook.com/SelebrationsBySusan)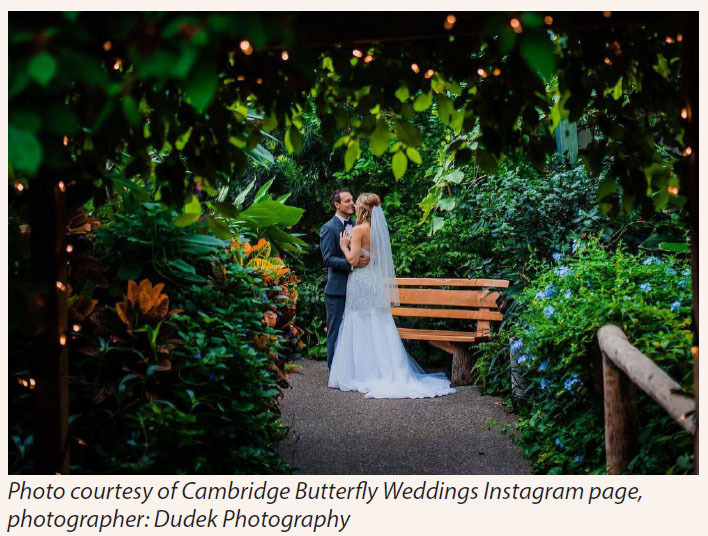 A dreamy, whimsical venue that needs little to no decorations, the Cambridge Butterfly Conservatory is set on 107 acres, and is home to hundreds of tropical plants, waterfalls, ponds, and of course, nearly 2,000, dainty wild butterflies from Costa Rica and the Philippines. The 25,000 squarefoot venue includes the 10,800 square-foot garden, which is a popular spot for couples to exchange vows and pose for wedding photos, amidst the fluttering of free-flying butterflies and moths and fragrant flowers. The Cambridge Butterfly Conservatory offers a wedding ceremony package that provides exclusive, private use of the entire butterfly conservatory for the reception and photographs, as well as a commemorative release of the wild butterflies inside the conservatory.
A two-hour time frame is offered in the morning or in the evening, freeing up the afternoon for an off-site cocktail reception or picture-taking. The wedding reception package, on the other hand, includes exclusive use of the entire facility including the butterfly conservatory, front foyer, both galleries, dining room, and private bridal suite. Chairs, linens, a dance floor area, menu customization, wedding cake service (including cutting) and more
are all included. Depending on the venue the couple chooses, current capacity can accommodate up to 160 guests. Both the wedding ceremony and the wedding reception packages offered by Cambridge Butterfly
Conservatory have included a photography permit.
(www.cambridgebutterfly.com/wedding-packages-2/)