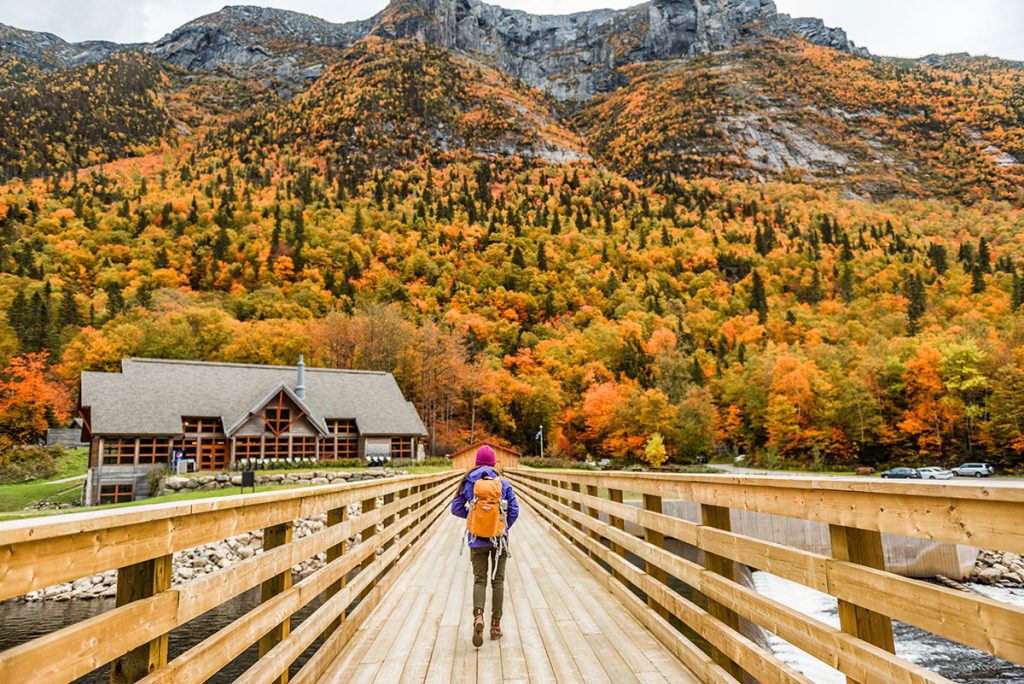 Come mid-September, Canadians everywhere recognize the telltale signs of the autumn season. Cooler nights call for cosy knits, a dockside Caesar gets swapped for a glass of Cabernet Sauvignon, and in bustling cities and quiet towns alike, tree leaves begin to change colour, and eventually fall. 
An abundance of external influences like warmer or cooler temperatures make "peak" autumn colour viewing times nearly impossible to predict, but generally, shades of deep burgundy, fiery orange, golden yellow and scarlet red spread across North America's foliage from mid-September to late October, though sometimes, the changing of the leaves can start as early as September, and end as late as November, depending on location.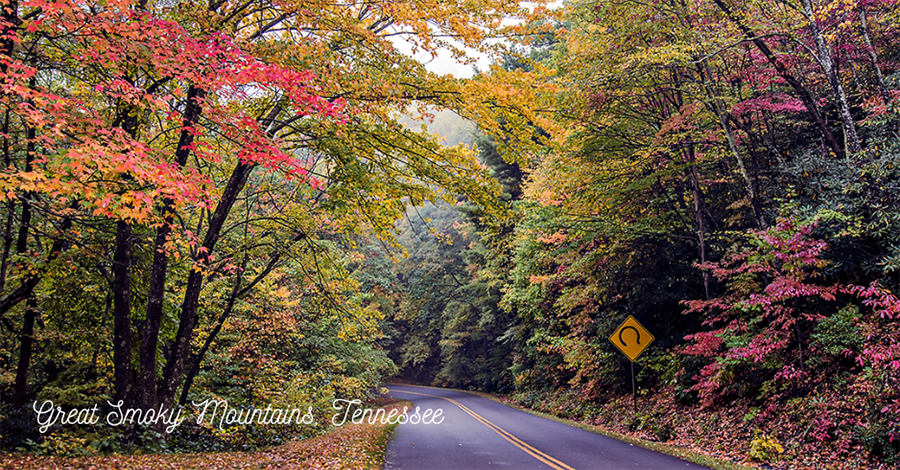 The thousands of trees that dot the slopes of Tennessee's Great Smoky Mountains are responsible for the lingering, mysterious, foggy effect, and starting mid-September, brilliant shades of gold on the yellow birch are visible below the haze. Running along the Tennessee and North Carolina border, here, elevation greatly affects the speed of the foliage turnover, with the highest points of elevation changing first. By mid-October, bright red leaves take over the sugar maples, red maples, and scarlet oaks. Part of the Appalachian Mountain chain and spanning more than 187,000 acres, the Great Smoky Mountains are one of the United States' most-visited national parks and one of the oldest mountain ranges. There are approximately 100 species of trees in the park, which attract mass crowds, especially during mid-October when the foliage nears its peak. As one of the most popular U.S. parks, it's best to plan ahead for fall colours tourism, as many nearby accommodations quickly fill up!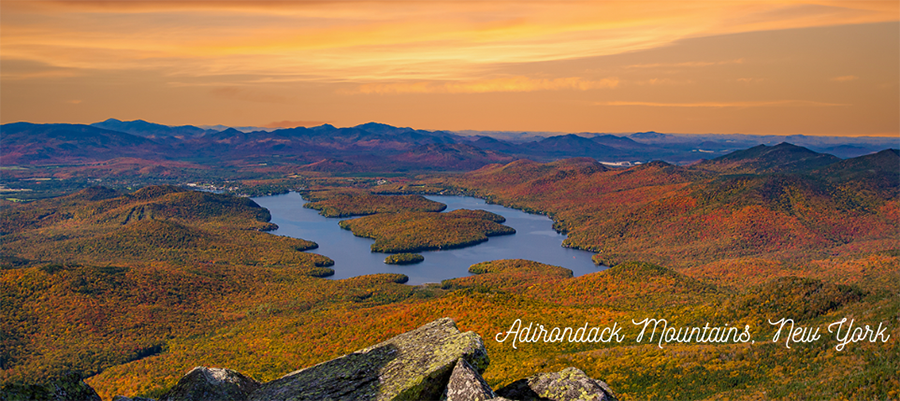 A road trip through Upstate New York in late September to early October presents one of the best opportunities to marvel at the fall leaves. The Adirondack Region spans a whopping 48,438 square kilometres and is famous for having one of the longest fall foliage seasons in the U.S. The Lake Placid area in particular presents plenty of fall foliage observation. Plan a hike to Whiteface Mountain, the fifth highest peak in all of New York, or Mount Haystack, one of the most challenging but rewarding hikes of the Adirondack High Peaks. From way up high, visitors can take in the breathtaking colours of fall foliage that stretches as far as the neighbouring state of Vermont. Scenic drives and even hot air balloon rides over the Lake George Region are just a handful of some of the other ways to take in the breathtaking colours of autumn. During the fall months, the local tourism board, Visit Adirondacks, creates a fall foliage metre that depicts the percentage of colourful leaves present in each of the ten regions of the Adirondacks. A bustling summer tourist destination, the autumn months in the Adirondacks are slightly quieter, but offer just as much opportunity for guests. Visitors can enjoy ciders and local wine tours, harvest festivals and more, while staying at cosy accommodations that range from log cabins to luxury lakefront resorts.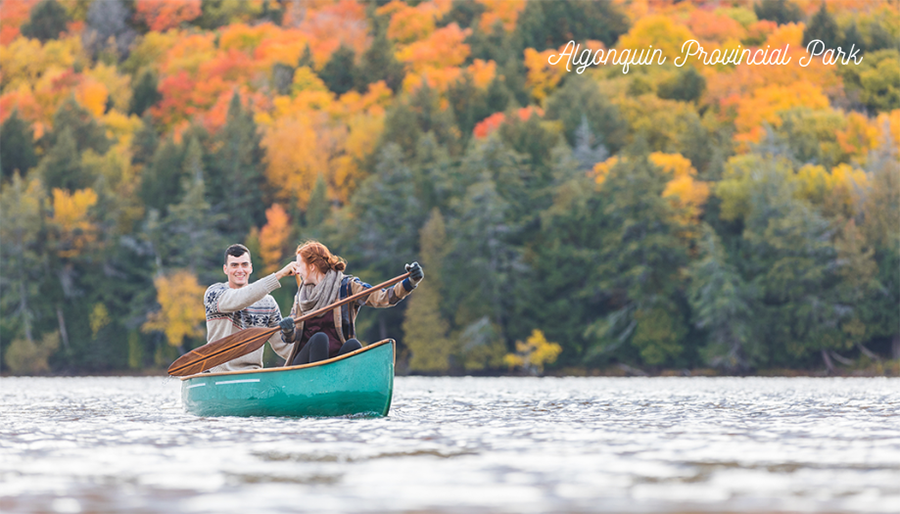 Composed of 7,635 square kilometres made up of rushing rivers, wetlands, lakes and deciduous and coniferous forests brimming with trails, Algonquin Provincial Park is one of Canada's most famous viewpoints for fall foliage. Starting in September, Algonquin Park officials release their fall colour change reports, which provide a daily track record via live camera stream on the park's 34 native tree species. Data from last year's fall colours timeline shows that the sugar and red maple trees began turning red by the second week of September, and that the sugar maple canopy reached its "peak" by Oct. 2. However, rain, wind, cooling temperatures and moisture levels can all affect the timeline, pushing it earlier or later in the season. The park's camera is a great way to plan a visit, as potential visitors can keep an eye on the trees daily. Ideally, the best time to visit Algonquin Provincial Park is between mid-September and mid-October, as unexpected snowfall or windstorms could spontaneously cause fragile leaves to be knocked off prematurely. Of course, the drive leading into the park is equally spectacular, with popular routes like Highway 60 and Highway 11 boasting endless kilometres of beautiful foliage.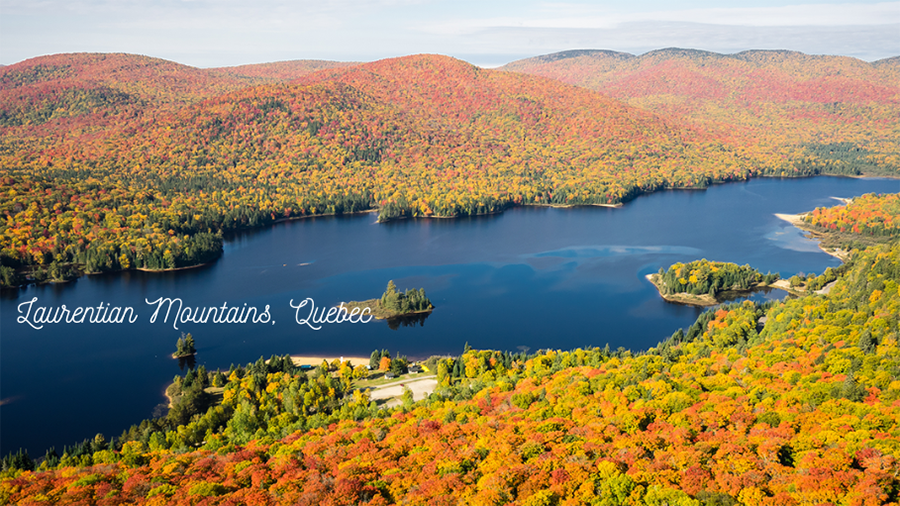 A gorgeous destination year round, the Laurentian Mountains are one of the best places to watch Canada's leaves change. Their proximity to Montreal (roughly 100 kilometres) make the Laurentians a popular option for daytrippers, or as a quick weekend getaway for visitors from Ontario who may be eager to explore beyond the Kawartha and Muskoka regions. Unlike Algonquin Provincial Park, which has just three lodges to provide accommodation to visitors, there are many different options available for visitors to the Laurentians. Those interested in overnight accommodation can opt for hotels, bed-and-breakfasts, cottages or campsites, which are a popular choice for outdoor enthusiasts. Every September, Croisières Alouette resumes its special fall colours sailing on Lac des Sables, where guests can enjoy a full-service bar and music as they take in the spectacular beauty of the Laurentians from the water's edge.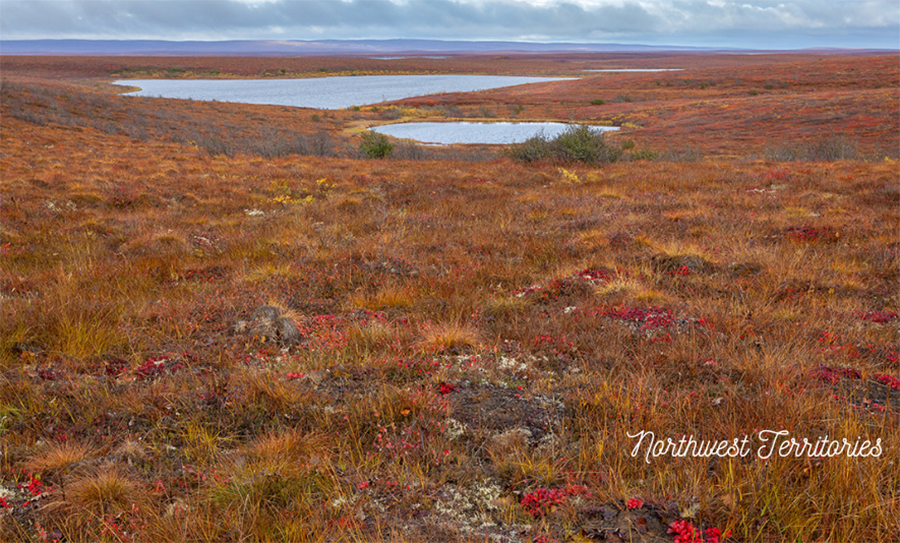 While summer in the land of the Midnight Sun presents plenty of opportunities for active and adventure tourism, autumn in the north is truly an enchanting time to visit. Not only are the mountains and tundra decked out in autumn colours, but after months of endless daylight, darkness returns to the skies, and the Aurora Borealis once again paints the sky in shades of neon green, inky indigo, and deep plum. Autumn colours come to the Northwest Territories slightly earlier than the rest of Canada, with the tundra turning into brilliant shades of red as early as August. One of the best places to see this transformation take place is in the Barrenlands, a large territory residing in mainland Nunavut that extends into the Northwest Territories. Decorated with ancient sand and rock ridges and carpeted in soft moss and plants, by fall, blooms of yellow and green are replaced by deep burgundy and burnt orange. The fall months also present an excellent opportunity to camp in the Northwest Territories, as the summer crowds have all but left, and visitors have a wide selection of campsites to spend a few days or weeks watching the foliage change. During the autumn months, just as Canada geese begin their southern migration, herds of caribou begin their descent south, often sweeping through the Barrenlands, so visitors to the region can enjoy their share of wildlife watching, too.
https://spectacularnwt.com/story/15-reasons-youll-fall-autumn-canadas-northwest-territories