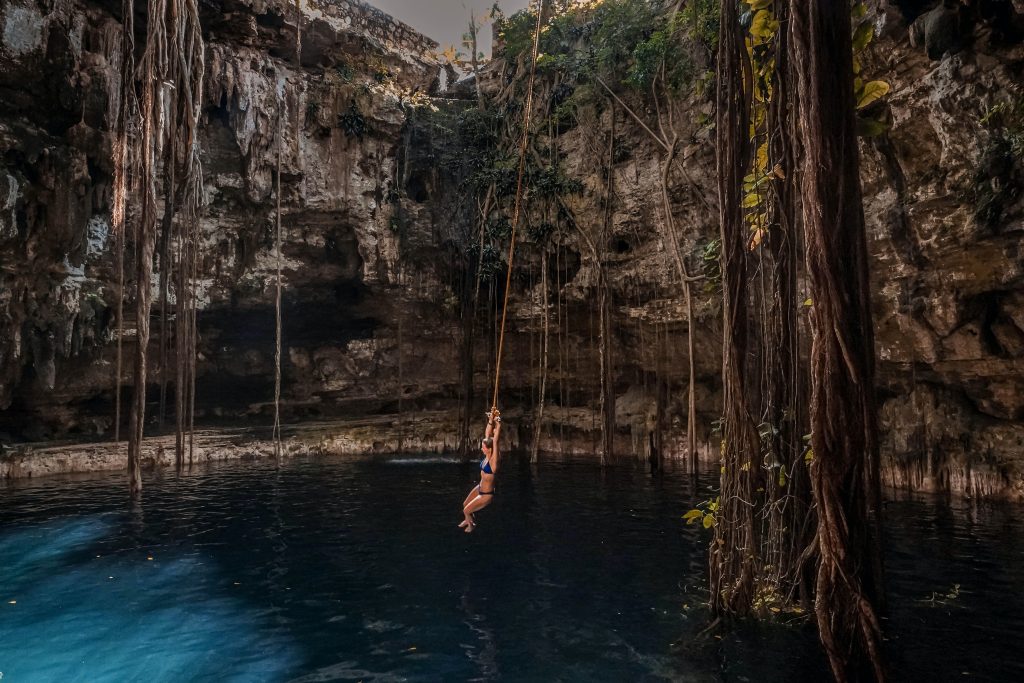 How to explore like a local on your next trip
---
Home to some of the best beaches, gastronomy, and culture in the world, the Mexican Caribbean is a popular destination for Canadian travellers. In recent years, a multitude of new tourist attractions and luxury boutique hotels have opened in the region. However, the destination is also home to untapped local experiences, which offer a new side of the Mexican Caribbean for travellers to explore. 
Known for its status as a leading entertainment hub, Cancun's allure extends to its restaurants, too. The centre of the city is home to the iconic El Parque de Las Palapas, an open-air park just a short walk from Tulum Ave. where diners can taste Mexican and regional dishes, like their famous marquesitas. A few steps away is La Ruta Nader, a street lined with restaurants ranging from Italian to more traditional Mexican food.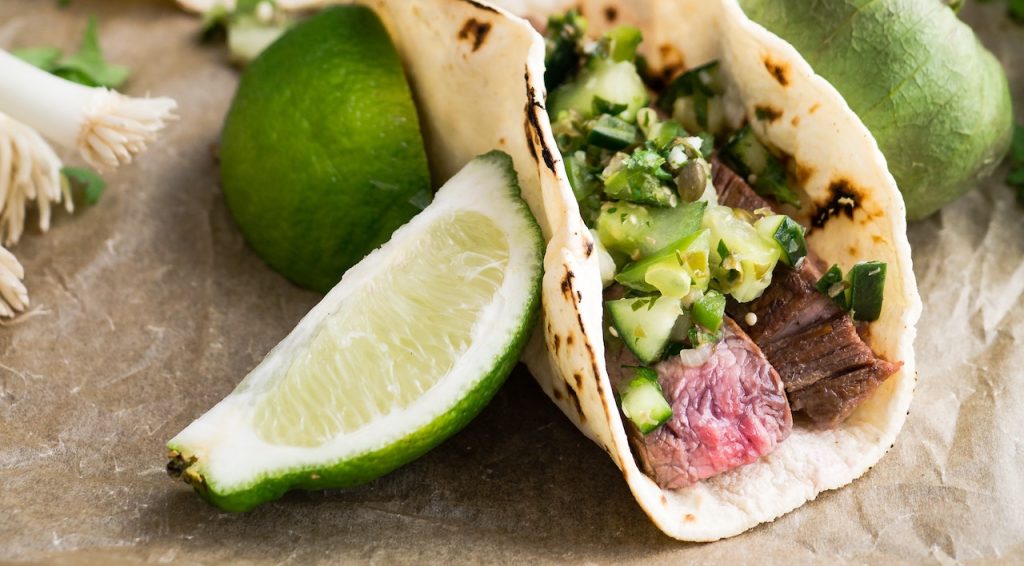 Riviera Maya hosts an endless array of unique experiences for visitors, however select places that are frequented by locals remain off the beaten path. One such local favourite is Xpu-Ha beach, home to Serenity Beach Club. For another beach club experience, the latest trend in Tulum is cenote clubs like Buuts'Ha' – this space offers food, music, and activities inside some of the region's most stunning cenotes.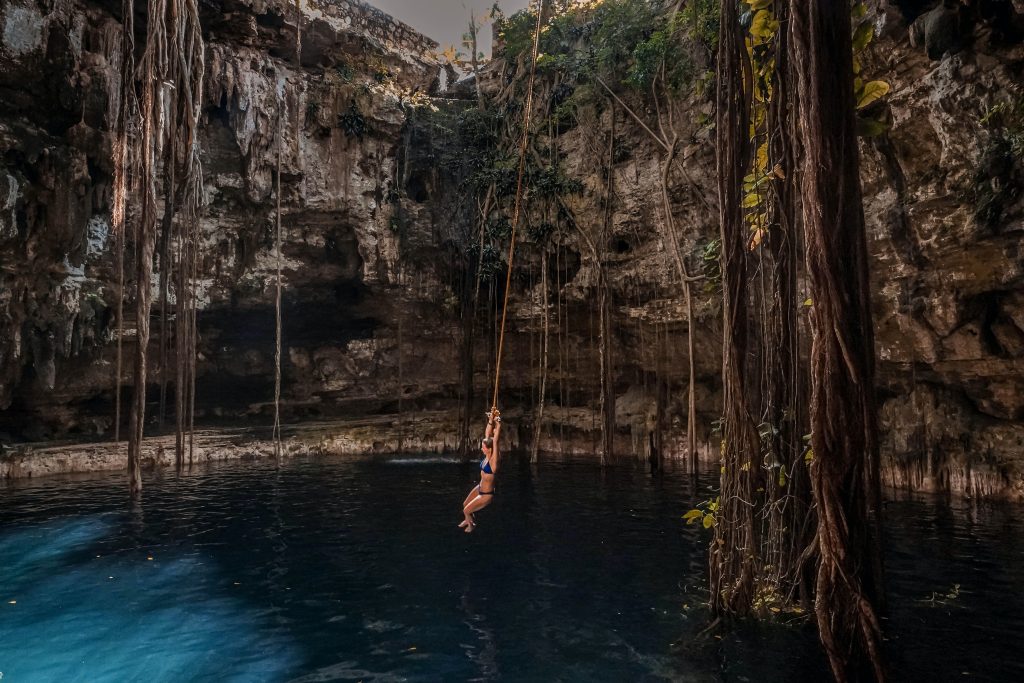 Cozumel island is bursting with hidden gems, like the Benito Juarez Municipal Market. For over 30 years, this public market has sold fresh produce, regional treats, handmade tortillas and artisan souvenirs. The market is adorned by a large central mural displaying symbols of the island, like endemic wildlife, local garments, important historical figures, and more. Even more murals in Cozumel can be found at Cozumel Sea Walls, by the non-profit PangeaSeed Foundation. This urban 'artivist' project is a collection of 36 murals by contemporary artists from 12 countries, each looking to raise awareness of marine preservation through art.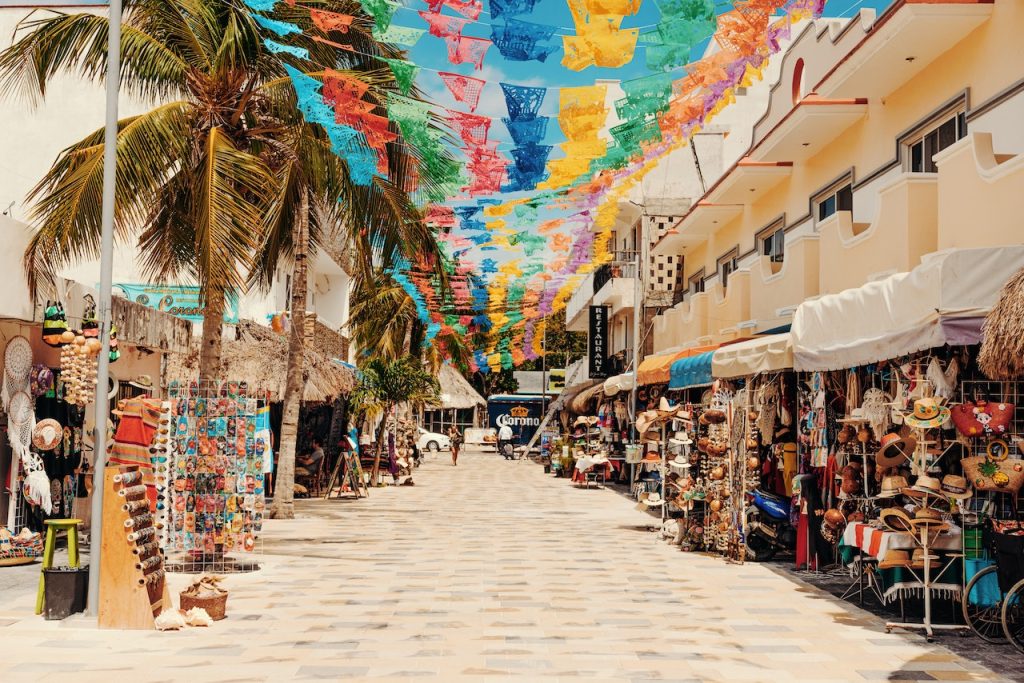 Visitors can also walk the charming neighbourhood of El Cedral to experience authentic Cozumel island life. Once a worship ground for Mayan gods, today El Cedral is the site of the annual Día de la Santa Cruz festival held each spring, which celebrates the 21 founding families that established Cozumel after the Caste War in 1848. Cool down with a visit to Chempita Cenote, a cave located in Quintana Roo, which is a popular spot for locals and tourists alike. 
Art lovers can head to the State Congress in the Quintana Roo capital city of Chetumal for breathtaking murals. Walking along the boardwalk watching the sunset overlooking the Bay of Chetumal while eating a machacado is also a must in the area.