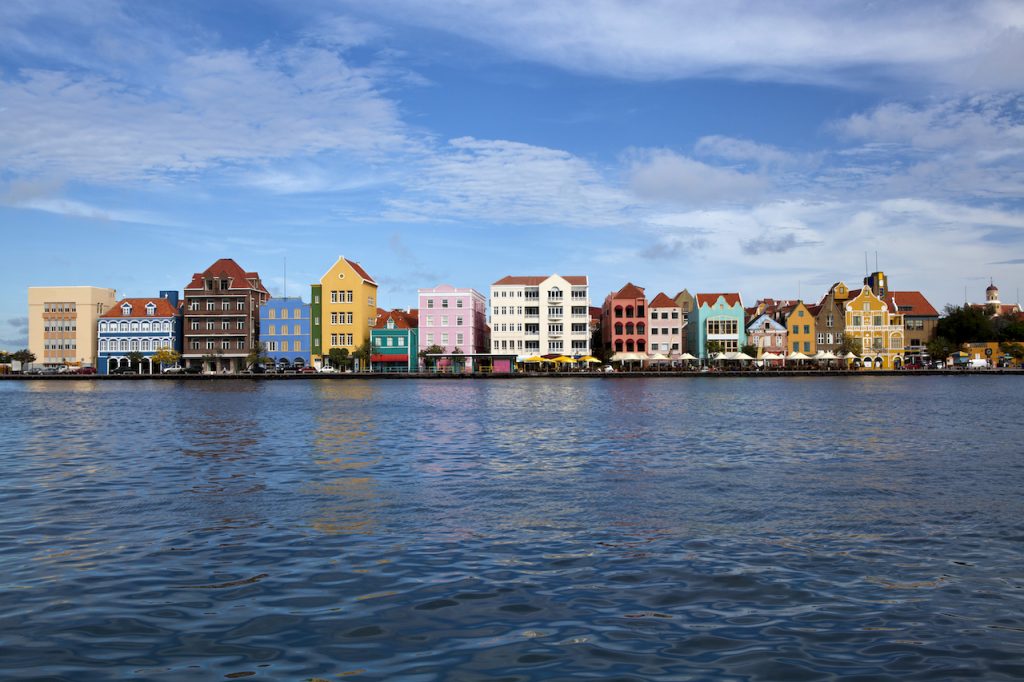 The Southern Caribbean island expands its offerings with a fresh  
roster of new restaurants, bars, art workshops, food-based experiences, and hotels 
Home to more than 35 captivating beaches, a diverse heritage spanning 55 different cultures, and stunning European  architecture, Curaçao – which sits on the outer fringes of the Hurricane Belt – remains an unrivaled  tropical escape in the Southern Caribbean. Curaçao's natural beauty, world-class dive sites, pristine beaches and  idyllic weather have won it further accolade and recognition. Its capital city, Willemstad – a  UNESCO World Heritage site – features the iconic and colourful Handelskade backdrop, vibrant  street art, and a growing portfolio of boutiques, al fresco restaurants and trendy cafes, just to name  a few of the many reasons why Curaçao continues to flourish as one of the most exceptional  islands in the region.
Starting Mar. 10, testing will no longer be required to enter the destination, regardless of vaccination status or country of origin. Additionally, all on-island COVID measures (nightly curfew, mask mandates, proof of vaccination), have been eliminated. In addition to the change in entry requirements, restrictions surrounding nightly curfew, mask mandates and proof of vaccination for large-scale events have all been removed. The relaxed measures apply to the destination, though hotels, restaurants, entertainment venues, and tour operators may enforce protocols at their discretion. Subsequently, it is recommended that travelers verify specific requirements or protocols directly with each venue.
With travellers  now more than ever seeking memorable encounters and cultural immersions, the island is poised  to become a trending destination in 2022 and beyond. Speaking to the island's culture of creativity  and inspired action, an impressive new roster of restaurants, craft cocktail lounges, nightlife  venues, art workshops, immersive food encounters, and new hotels and resorts are introducing  more ways to experience life in Curaçao.  
Below are some of the newer experiences to be discovered: 
New restaurants
With more than 55 nationalities on the island, Curaçao is recognized for its diversity and  multicultural food scene. Not only can travellers enjoy traditional Caribbean and island fare, but also enjoy new, fine dining options and elevated European cuisine, as well as a unique mix of food  influenced by the destination's proximity to South American and Latin cultures.  
New restaurants have opened in Curaçao, providing travelers with noteworthy options like Bario Urban Street Food – a colourful and unique outdoor food court located in the artsy and mural filled neighborhood of Otrobanda.
Part of Bario hotel, the food stands and plaza is made of  shipping containers and food stalls, including Lionfish and Mangoes, which specializes in  sustainable dining, bringing travellers the opportunity to taste the unique fish in inventive ways – from quesadillas to tartare.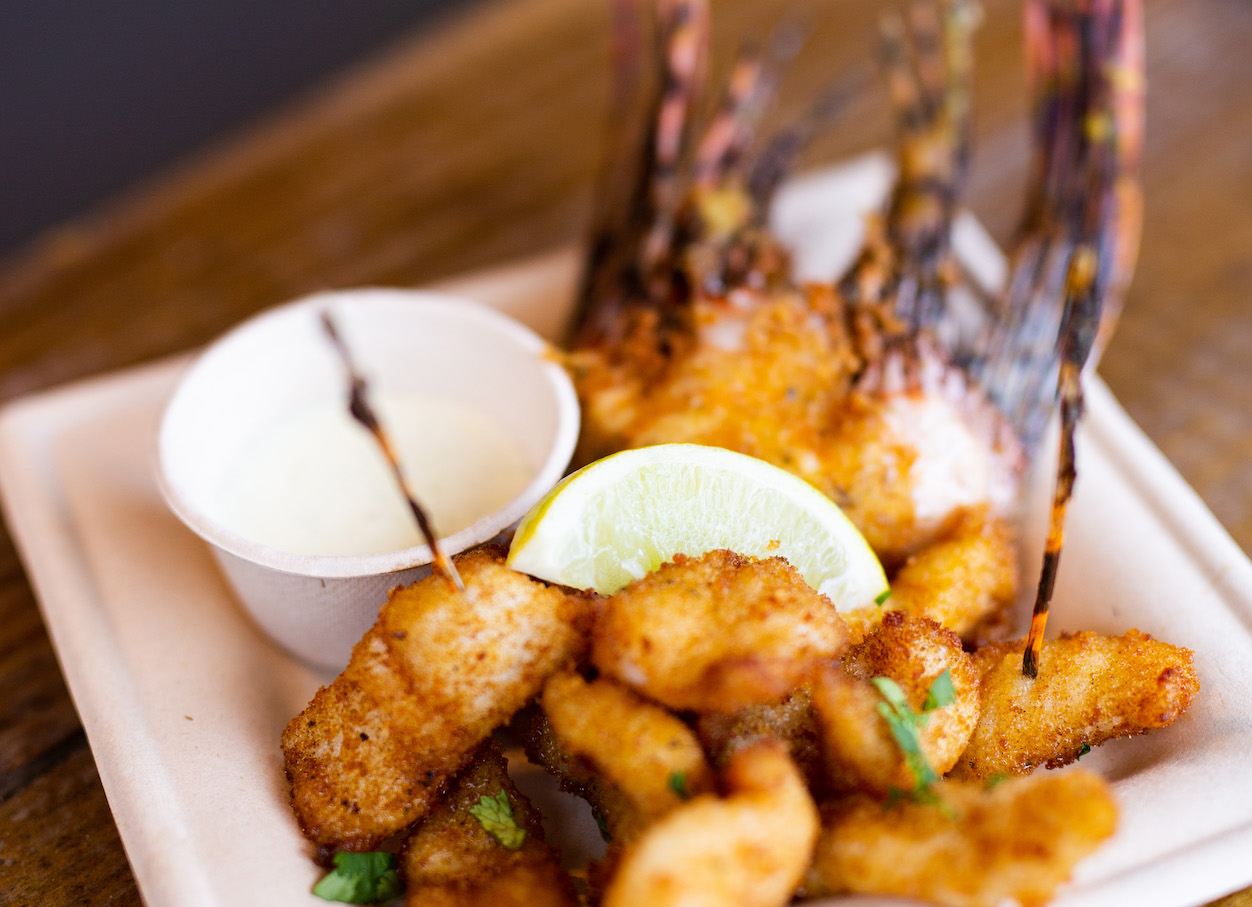 Travellers seeking a locally trendy dining experience should head to the  island's first gastropub, BKLYN, which offers sharable food like jackfruit bao buns and cocktails  in a lively setting with 90's hip hop headlining the soundtrack.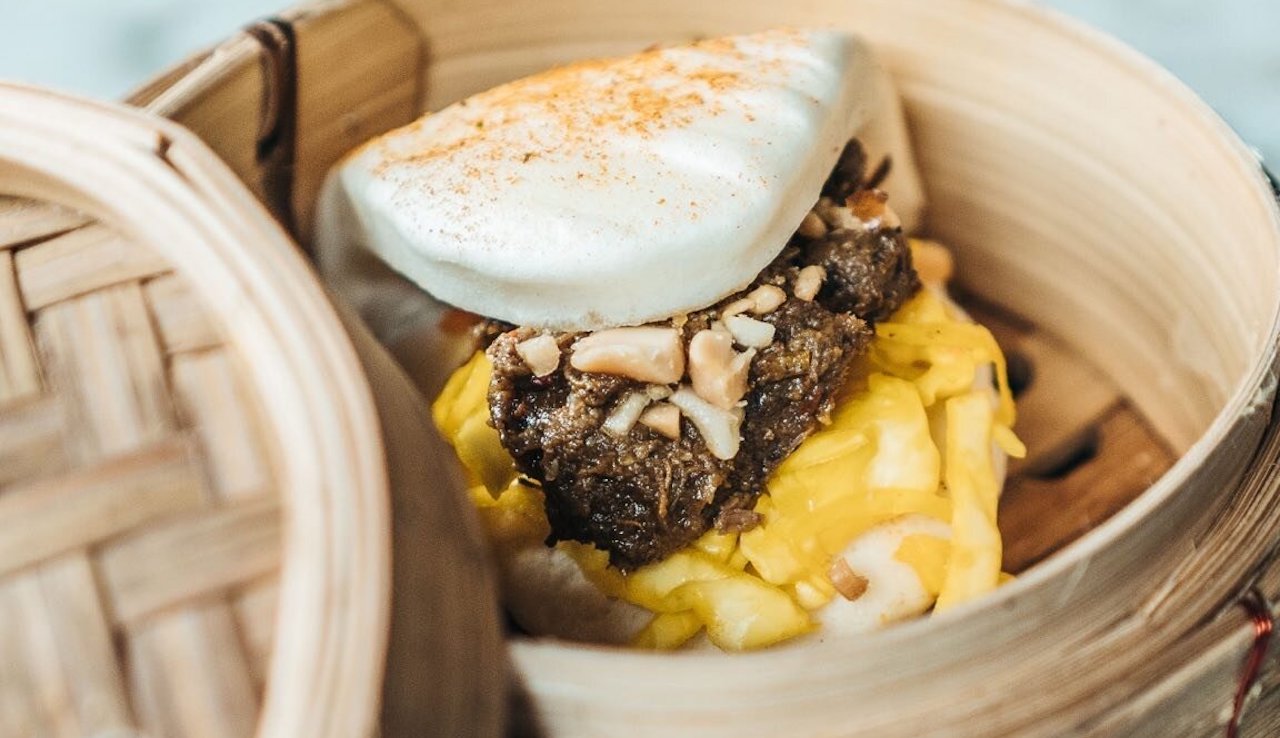 While the island is known for its  Blue Curaçao, never has it been blended into cuisine, until the opening of Ceviche 91. Located in  the historic Rif Fort overlooking the ocean and the iconic Queen Emma floating bridge, Ceviche  91 is home to the world's first Blue Curaçao Ceviche, made with local fresh seafood and the iconic  liquor. Other delectable new restaurants include SAL The Kitchen, which stands for "salt" in  Spanish and celebrates the fact that the walls of the restaurant, and specifically the kitchen, were built out of coral, Serafina – the island's quintessential Italian restaurant with a dreamy patio and handmade pastas, and the lively OBaAR Brazilian Lounge which offers South American cuisine.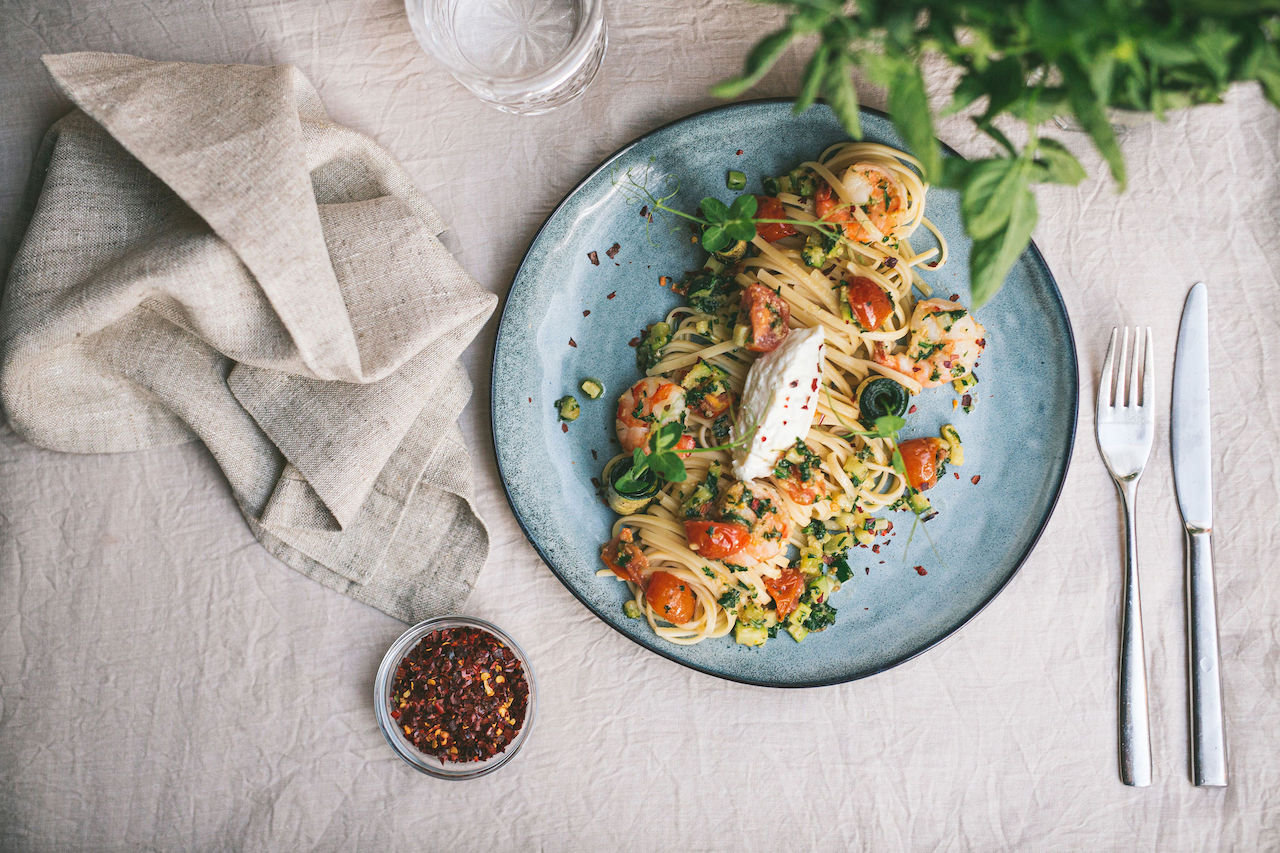 When it comes to casual dining, travellers can enjoy the new De Broeders (Two Brothers) Café located in the heart of Willemstad that offers local cuisine with a modern twist, or Bliss the Berry,  the new breakfast and lunch option in Mambo Beach known for fresh, tropical smoothie bowls.  
Balancing out these new and modern options are immersive experiences that focus on  highlighting ancestral cooking techniques and true Curaçaoan flavors. Vittle Art is a new  bespoke cooking workshop that takes place in the cacti-filled countryside and focuses on  generations old techniques. Participants forage local and wild ingredients like vegetables, herbs,  and plants, that are grown on the property's grounds and then learn how to create local dishes  from scratch.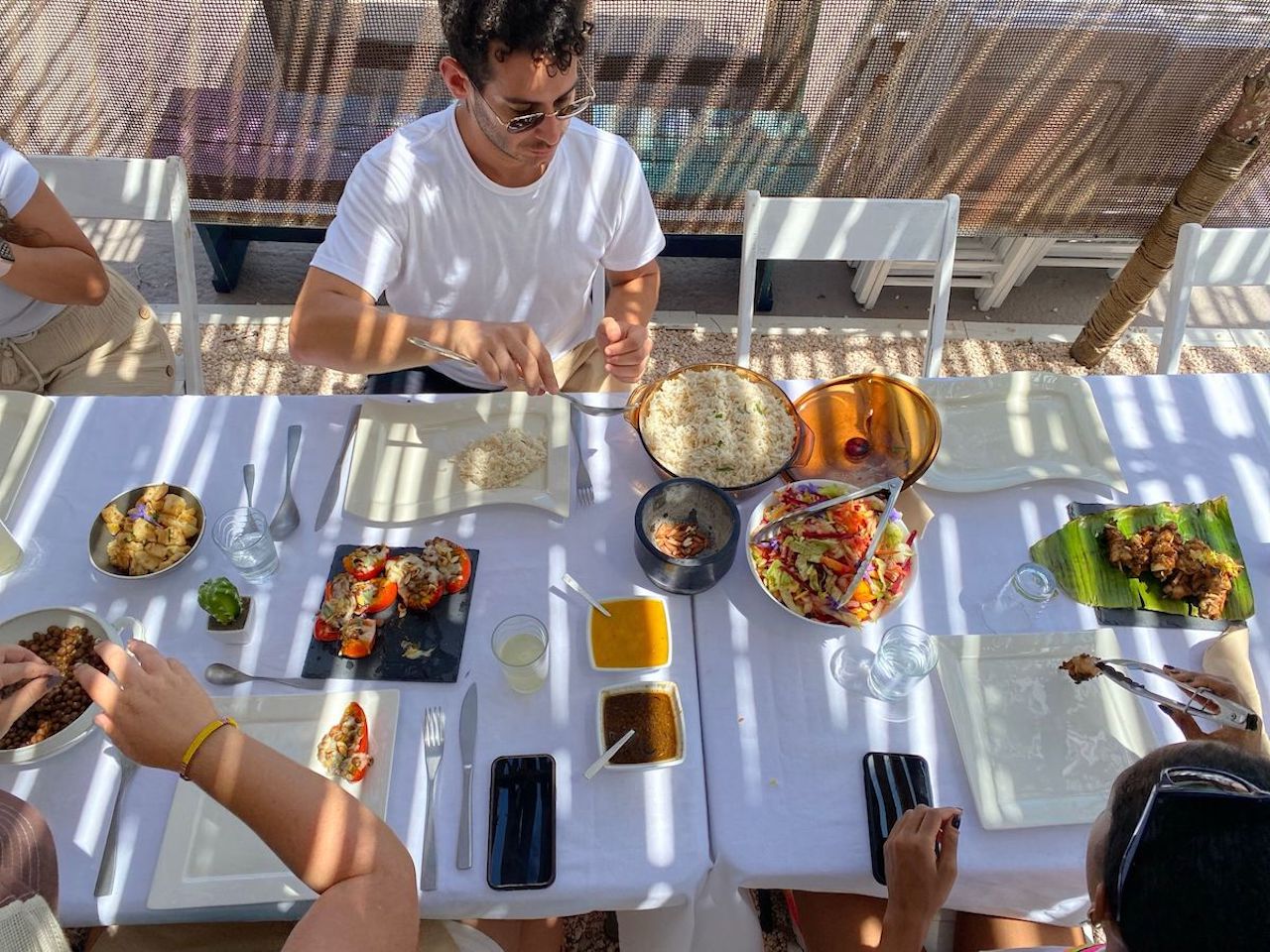 A group lunch is enjoyed in a bohemian setting overlooking the hills and desert like landscape. Further connecting guests with Curaçao's history, the Pan Sera breadmaking  workshop at Kas di Pal'i Maishi serves as a window into the daily routines of the rural  population from 130 years ago. Small groups learn how to make traditional bread with  resourceful tools, then enjoy an al fresco lunch, pairing their creations with traditional stews.  
Nightlife is back
The popular, walkable district of Pietermaai, known for its boutique hotels, small shops, cozy  cafes, and nightlife scene, is back in full swing. With its picturesque and pastel-colored buildings  and a street donned with sparkling lights, Pietermaai is the quintessential Curaçaoan experience.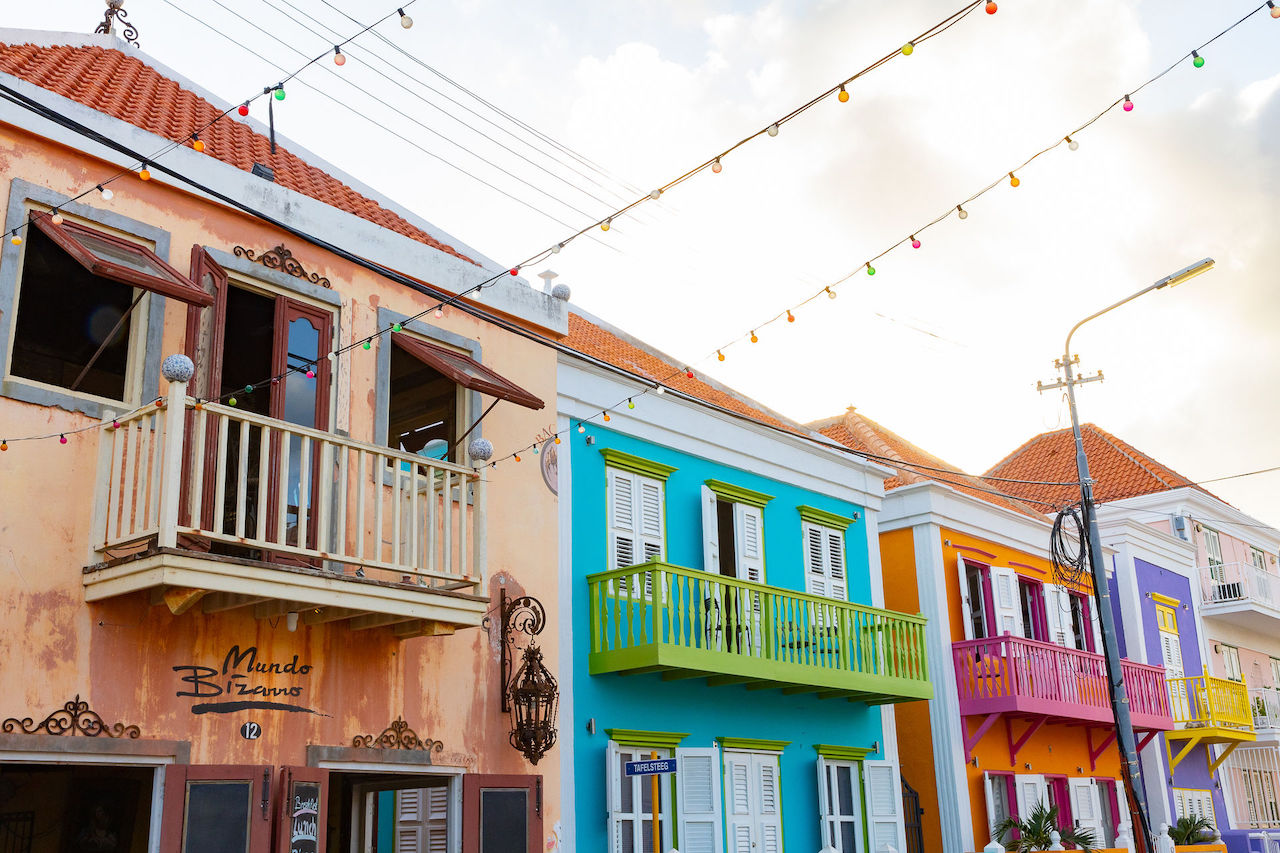 Here, travellers will enjoy the island's first mixology-focused craft cocktail lounge, Ochenta Cocktail Bar; the lively and social Mr. Porter Cafe; and the iconic Cuban-inspired Mundo Bizarro Restaurant  and Lounge. No night out in Curaçao is complete without a visit to "Truk'i Pans" or food trucks,  with local favorite being BBQ Express, offering BBQ meats and french fry combo plates topped  with flavors like local peanut sauce.
Where to stay
Curaçao has seen a surge of new and re-branded hotel developments backed by the world's top  hospitality brands, as well as unique boutique and independently owned properties. From a fully  renovated Curaçao Marriott Beach Resort and Renaissance Curaçao Resort & Casino, to a  brand-new Curio by Hilton Collection property, Mangrove Beach Corendon Curaçao Resort, the  all-inclusive Dreams Curaçao Resort, Spa and Casino, and the Wyndham-branded Kunuku Aqua Resort, the world's leading hospitality brands have set their sights on Curaçao and planted flags  on the island.
Leading into 2022, the momentum does not stop with the recent grand opening of Zoëtry Curaçao Resort & Spa and the upcoming grand opening of Sandals Royal Curaçao in Summer 2022.
Travellers that prefer independently owned and locally-inspired accommodations  can enjoy artful and inspired new boutique hotels, like the 8-room BOHO Bohemian Boutique  Hotel in the heart of Pietermaai, the nature-inspired Terra Boutique Hotel, or the colorful 18- room Bario Boutique Hotel, located in the artsy district of Otrobanda. For travellers seeking an  off-the-beaten-path experience and to get to know Curaçao outside of the capital city of  Willemstad, the island offers diverse options, such as the eco-tourism focused Mondi Lodge, the  private and remote plantation home Landhuis de Bouvrie available on Airbnb, or the quirky and  intimate Bed & Bike Boutique Hotel located in the famous Jan Thiel Beach area.  
For more information on visiting Curacao, click here!