Once reserved for the rich and famous, private jets have become an increasingly popular method of travel due to the exclusivity, convenience, and privacy they offer. As a result, several Canadian companies have expanded their fleets, noting an influx of passenger demand that can be attributed to several factors.
"Private jets have always been quite in demand even pre-pandemic, but there is no denying that we have seen that demand almost double in the industry throughout and as a result of the pandemic," says CEO of FlyGTA Airlines, Chris Nowrouzi. Founded in 2015 at Billy Bishop Airport in Toronto, the charter airline has expanded to six locations in Ontario and Quebec. The company currently operates seven private aircraft, and intends to expand its fleet throughout the year. "We fly to any destination in North America, and have fixed destinations in the South such as Miami, Fort Myers, Bahamas, Turks & Caicos, and areas within that region," Nowrouzi says.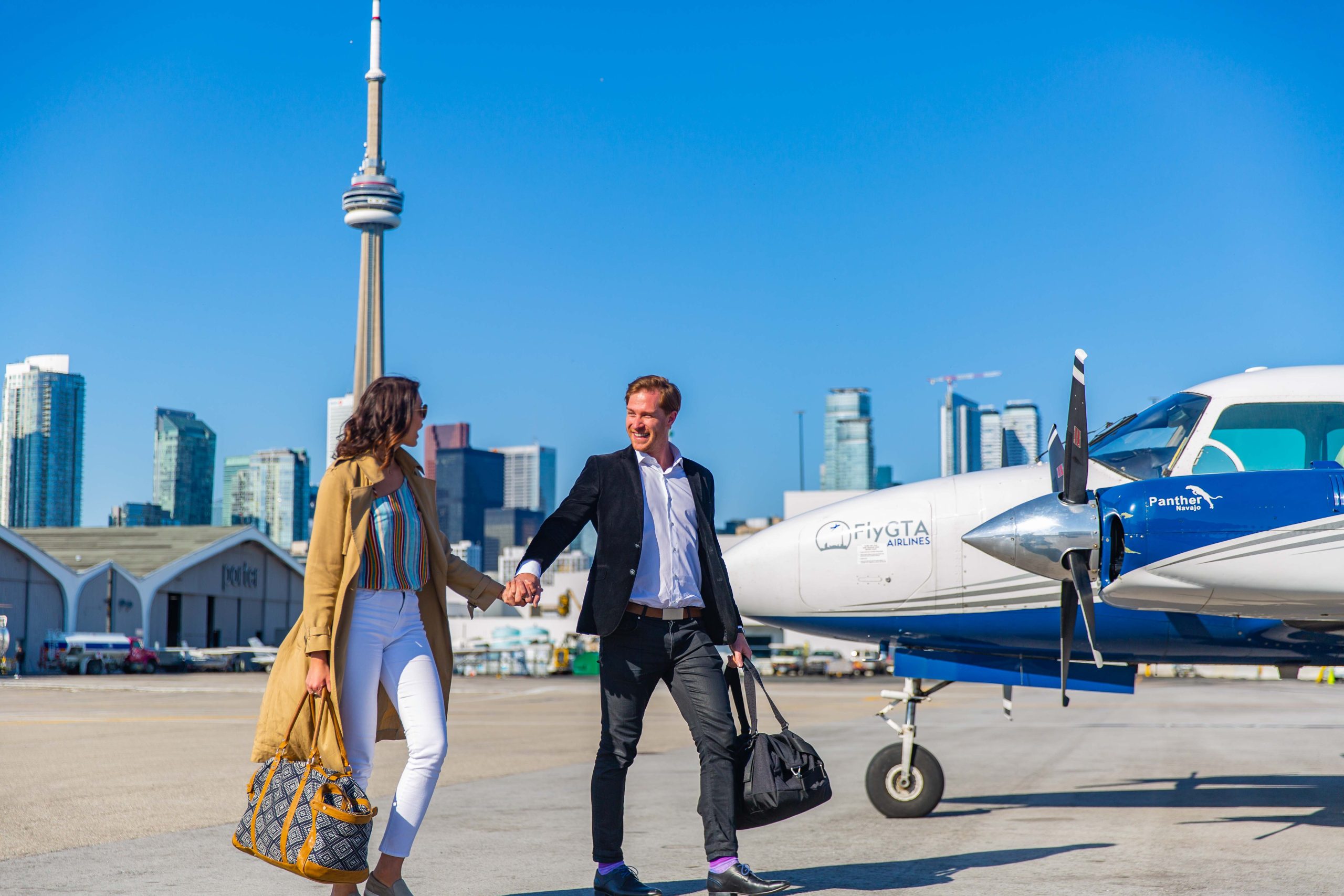 Earlier this year, private aviation services company Chartright Air Group added a Citation Ultra aircraft to the Chartright West Coast fleet. The current Calgary-based fleet has several strong performers under its brand in the luxury private jet space, including the Falcon 2000LX (a large jet) and the Challenger 300 (a super midsize jet). The new Citation Ultra is smaller and classified as a light jet, making it the ideal choice for more intimate groups and leisurely activities.
One of the most popular aircraft for leisure and corporate travel, the aircraft can easily reach several popular U.S. sun destinations, including Palm Springs, Los Angeles, Scottsdale, and Las Vegas, as well as sought-after Canadian escapes like Kelowna, Vancouver or Fort McMurray from a Calgary gateway, as of Feb. 1, 2022. "Since the Ultra is a private jet, we can depart from over 5,000 airports," says Svitlana Gaidamachenko, marketing manager, Chartright Air Group. "The same can be applied to our private jet, the Challenger 300 located in Regina, Saskatchewan. One of Saskatchewan's most premier aircraft can fly directly from Regina across North America."
Welcome aboard
Although airlines have reinvented their cabins over the years to appeal to their clientele of luxury travellers, offering a suite of upgrades and amenities, the onboard experience aboard a private jet is simply unparalleled, Nowrouzi says. "It's very private, and it's over too quickly! Generally once we take off, the cockpit door is closed, and you have the aircraft to yourself. You have the option to enjoy yourself with a movie, or browse on WiFi, or enjoy the premium bar on the aircraft. The best part in my opinion, is the arrival experience. Customs meets the aircraft on the tarmac, and you're off within five to ten minutes."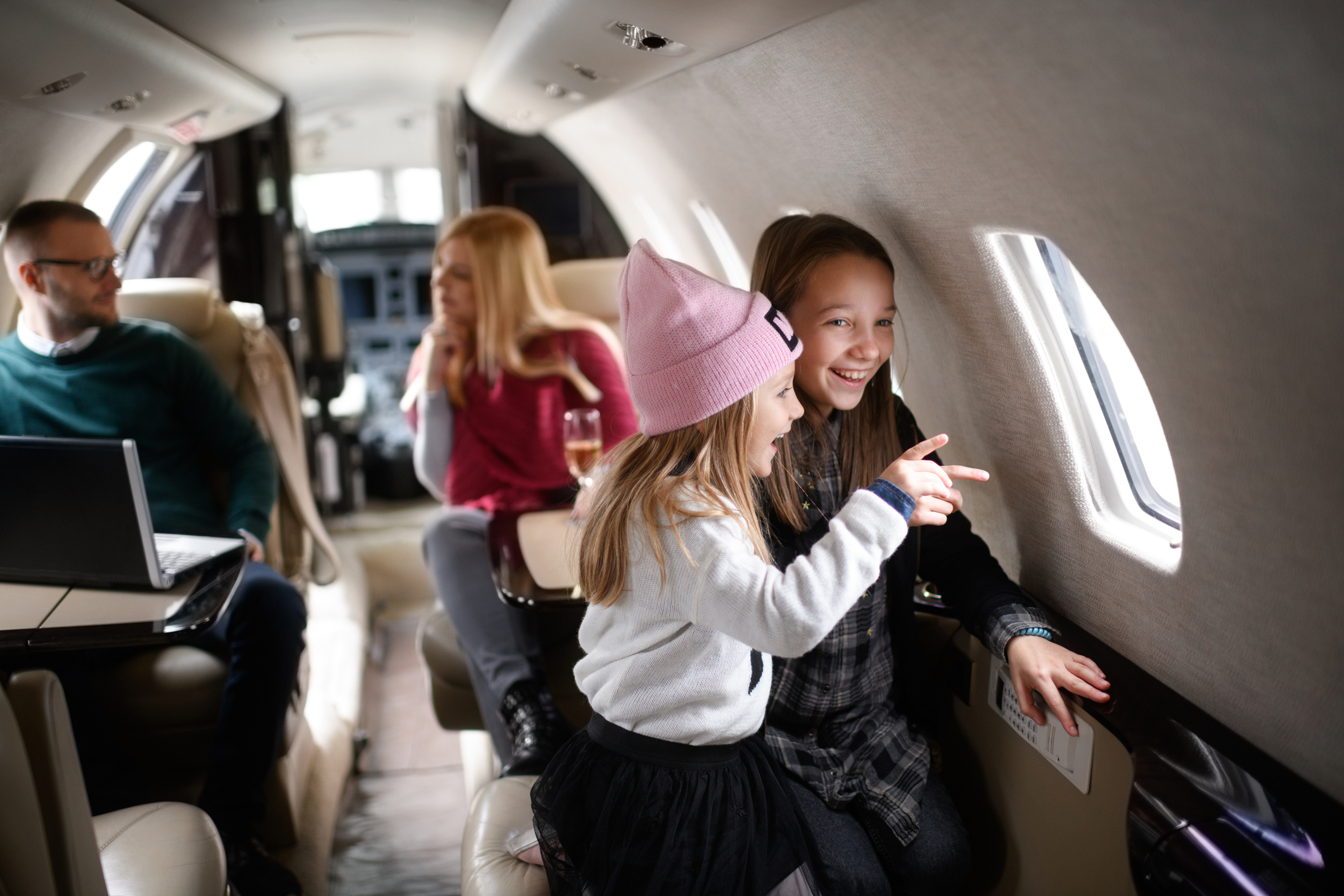 FlyGTA can also supply custom catering and exclusive branding for its guests. FlyGTA currently allows passengers to request a tailor made private jet rental, or use the instant book feature via the company's website. The tailor made option is created by means of a custom quote, whereas the instant book feature is commonly reserved for more common destinations, like between Toronto and Montreal to Florida and the Caribbean. This year, airplane tours aboard the company's private jets begin March 2022.
Custom experiences
The Four Seasons Private Jet, which offers travellers a choice of group jet expeditions or custom private travel, provides a fully all-inclusive luxury experience. "There are completely bespoke and personalised trips for individuals, families or friends for anywhere they want to go, using either private or commercial flights," says Becky Youman, Communications Director, TCS World Travel. "These trips are all encompassing—from first-class commercial or chartered transportation and world-class accommodations to savvy local guides, curated dining experiences, transfers and end-to-end service."  
TCS World Travel is the exclusive operator for the Four Seasons Private Jet experience, working very closely with Four Seasons Hotels and Resorts. TCS World Travel has been operating private jet journeys for Four Seasons Hotel and Resorts since 2012. Booking on the Four Seasons Private Jet also provides complimentary luggage handling, ground transportation, and a veteran expedition team who handles all of the logistics of the trip.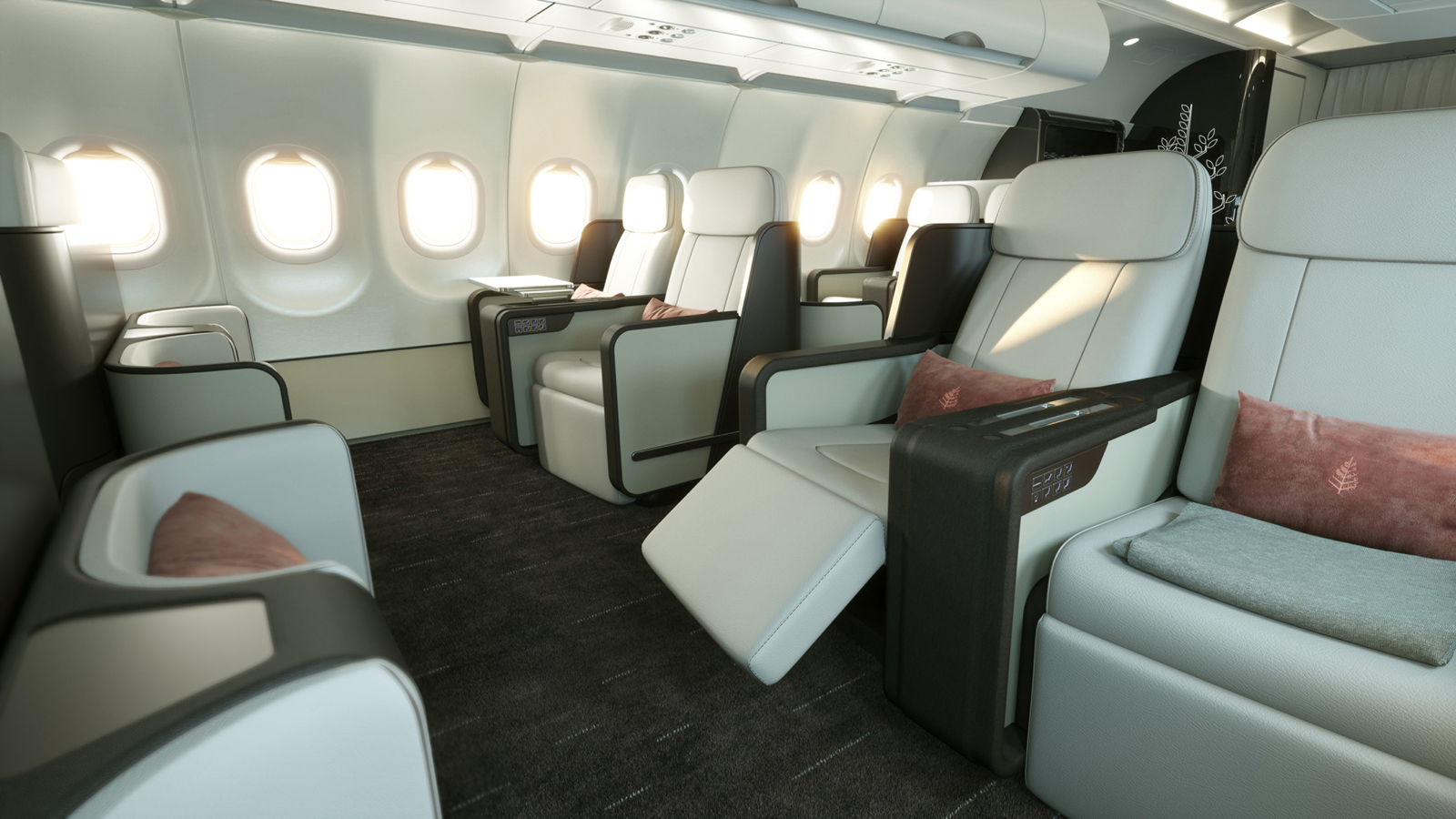 What's the cost?
As far as pricing is concerned, the cost of booking a private jet typically depends on the aircraft and destination, as opposed to individual ticketing. "The cost to fly private is generally for the whole aircraft," says Nowrouzi. "Prices [for FlyGTA passengers] can range from $6,000 for Toronto to New York, $25,000 to the Caribbean, and upwards of $50,000 to $150,000 for flights to Europe or South America. In general, I would say the prices compare to a first-class ticket for each person in your group, if you were to fill the plane."  The price of a private jet experience also depends on what is offered onboard, as well as the overall trip at hand. Adult pricing for 2022 Four Seasons Private Jet itineraries, for example, begins at USD $173,000. The trip cost does not include airfare to and from travellers' home city; passport and visa fees; personal expenses such as laundry or telephone charges, optional additional activities, such as golf fees or spa services not covered by resort credits, private cars and drivers; and food and beverage consumed outside of the private jet and regular daily meals.
New this year, TCS World Travel launched a small group jet expedition to Canada with a set itinerary. Running Aug. 13 to Aug. 27, 2022, Unchartered Canada is a 15-day journey that transports 12 guests to six Canadian cities including Vancouver, Clayoquot, Churchill, Halifax, Fogo Island, and Montreal. Along the way, guests will stay in luxury five-star accommodations, discover Canada's breathtaking wildlife, and enjoy the comforts of an all-inclusive journey from beginning to end. As Canadians continue to seek out new experiences, jetting off on a private aircraft is a trend that will likely remain. 
"From 2012-2020, 10 per cent of all Four Seasons Private Jet guests were Canadian," says a media spokesperson for Four Seasons. "The benefits of travelling by private jet have become more desirable in the current state of the world," adds Youman. "Fewer people per plane, a more controlled environment, smaller airports, private or expedited customs and immigration, and the ability to make changes and pivot up to the last minute are all hallmarks of travelling by private jet that guests are prioritizing."