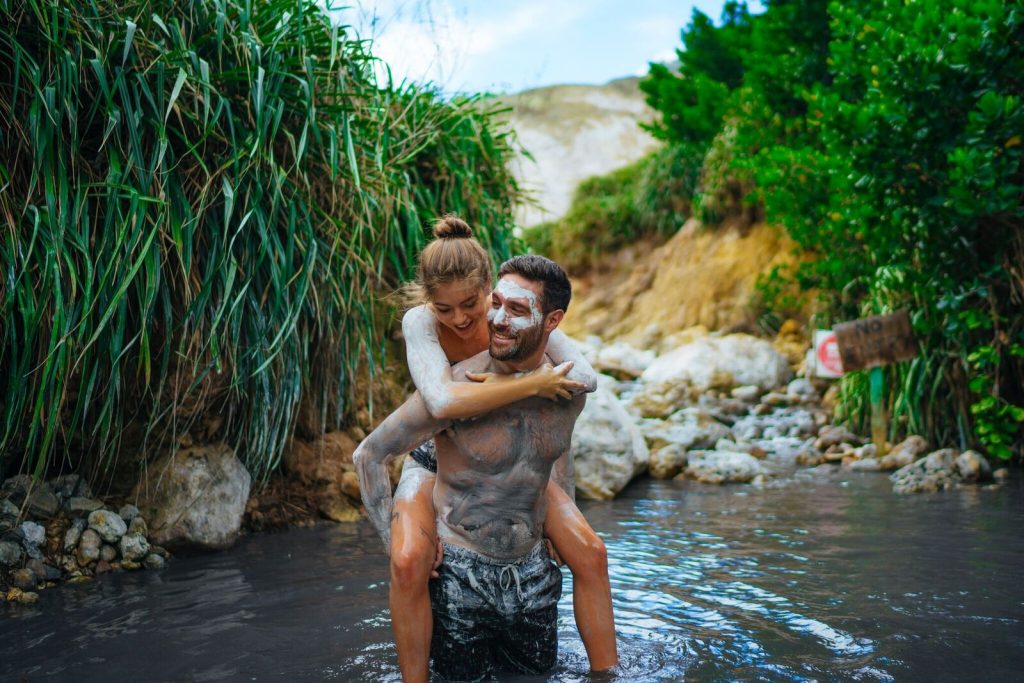 For many countries in the Caribbean, this summer marks the return of many significant events that were postponed due to the pandemic. From music festivals to foodie experiences, and even self-care indulgence, here are six fun experiences to try in the Caribbean.
ANTIGUA
Running July 27 to Aug. 2, Antigua's Carnival is back after a two-year hiatus. First celebrated in 1957, the week-long event kicks off with an opening celebration alongside the annual pageant, Jaycees Caribbean Queen Show. Aug. 1 is Carnival Monday, and it also marks Emancipation Day. Antigua and Barbuda have observed the abolition of slavery since 1834 and much of Antigua's Carnival festivities commemorate the earliest abolition of slavery in the British Caribbean. A series of pre-festival events kick off in St. John's, Antigua starting July 23, but the main event is the colourful Parade of the Bands which takes place on the last day.
https://visitantiguabarbuda.com 
GRENADA
Deeply rooted in ancestral traditions, Spicemas is one of the largest summer festivals in Grenada. Starting with a month-long series of pre-carnival events, including soca competitons the Traditional Mas Festival (July 23) is a showcase and competition of traditional masquerade bands from all over the country. J'ouvert, from the French 'jour ouvert' meaning 'day open', is the pre-dawn parade (Aug. 8) and is the first of the street events. Gathering well before dawn on J'ouvert morning, revellers cover their bodies in paint, oil, tar, mud, molasses and even chocolate. Monday Night Mas is held that evening, and starting at dusk, large bands of revellers in brightly coloured or neon t-shirts and light-up paraphernalia parade through the streets. Spicemas 2022 concludes with the Parade of the Bands on Aug.9 puregrenada.com/events/spicemas-2022/ 
JAMAICA 
Running July 18 to July 23, those who travel to Montego Bay, Jamaica this summer won't want to miss out on one of the hottest events of the year. Reggae SumFest kicks off on July 18 with a free street festival at Harmony Beach Park. A series of pre-event parties follow until Friday, July 22 which marks the kickoff of the main festival, where a series of talented acts will perform over the course of two evenings. reggaesumfest.com
MEXICO
UNICO 20°87° Hotel Riviera Maya, the redefined, adults only all-inclusive hotel located in the heart of the Yucatan peninsula, is back with its fourth annual gastronomy series, Superbia Summer. From July 11 to Aug. 21, the hotel's multi-sensory experience will feature an all women roster of chefs, mixologists, and local artisans all coming together to showcase their talent from different regions of Mexico. Each week will feature one chef, one mixologist, and one artisan implementing their unique twist to transform the hotel's experiences. https://www.unicohotelrivieramaya.com 
ST. MARTIN
Located in Grand Case, St. Martin, Tijon Perfumerie specializes in hosting custom perfume-making classes. Run by owner John Berglund, and his wife, Cyndi, Tijon bottles all of its perfumes by hand, and houses a perfume organ that contains more than 300 pure, essential oils. Guests will select three essential oils that target the top, middle, and base notes required to craft a signature scent. There are a variety of classes to choose from, including private classes and group classes. After naming their perfect perfume, guests can also opt to have the fragrance added to massage oils, lotions and creams, and even home and linen mists. tijon.com 
ST. LUCIA
Soak up the benefits of a detoxifying mud bath in Soufrière, St Lucia with a trip to the Sulphur Springs. Located at the site of a dormant volcano that last erupted in the 1700s, the mud baths are a popular tourist attraction thanks to the varying health benefits the mud provides. Said to alleviate a range of skin conditions including sun burns, eczema, arthritis, sore joints, and more, the sulphur springs are also conveniently located at the only drive-in volcano in the world! After visitors are finished soaking, they can wash off and enjoy a refreshing rainforest bath and a visit to a 15-metre tall waterfall. sulphurspringstlucia.com 
ST. KITTS & NEVIS
Taking place from June 23 to June 25, the St. Kitts Music Festival is back after a brief hiatus last year due to the pandemic. This year marks the 25th annual version of the event. Over the course of three days, a talented list of international and regional acts including Ashanti, Sean Paul and Keyshia Cole are all set to take the stage. In addition to the music, festival-goers can enjoy plenty of activities like beach parties, boat rides, and unforgettable afterparties.